If you like Sublime, Dolly Parton or George FitzGerald...
#72- The Week of March 28th - April 3rd

Before we get into the nitty, gritty ear food this week, could you do us a favor?

Could you forward this email to three people in your life that you thought of when you saw these albums? We might be slightly biased here but we think that music is one of the great connectors in the world and there's no better way to show someone you're thinking about them than letting them know an artist, song or album reminded you of them. Additionally, this is just a side project for us and we want to get good music in the heads of as many people as possible. We can't do that ourselves so that's where you come in. Let a friend or family member know you're thinking of them this week by putting Album Daily in their inbox.

Now, say hello to April and sunshine, turn the (outdoor patio) speakers up and enjoy!

- Andrew, Lowell, and Matt
Genre: Rock
Release Date: June 29, 2018
Top Tracks: Jarmin' in the Dark, Supersonic Melodies, Bad Bad Freddy
Similar Artists: Beck, Sublime

This album is something like Beck meets Sublime… if that makes sense? The Young Monks pull out just about every instrument you can think of in this album to create an extremely unique reggae-style rock that's free spirited and feels like they genuinely just went into their garage and had a blast making this music. It's intended to be listened to front-to-back and we want to put an image in your head here: imagine if Shrek (yes that Shrek) grew out some dreadlocks, threw on headphones, and went strolling through his swamp with John Mayer playing guitar right next to him the entire way. This album is something like that. Enjoy the high quality production all the way through this 1 hour and 3 minute 22 song collection.

Bonus content: The Young Monks are an Australian five-piece band with only about 43k monthly listeners on Spotify to-date. The band's roots are set in the friendship between two of their members who have been playing music together since they were kids according to an interview with Dropspot. The Young Monks would describe themselves as an "experimental collaborative" with "a lot of interest in progressive and psychedelic music of the past" and also gleaning additional inspiration from some modern folk, independent, and hip hop artists.
City Songs, Pt. 1
Model Man
Genre:

Electronic
Release Date: April 24, 2019
Top Tracks: Running, Ketones
Similar Artists: Amtrac, San Holo

If you want to feel like Matthew McConeyhey McKonneheigh McConaughey driving through the city in your brand new $80k Lincoln Navigator then look no further than Model Man's City Songs Pt. 1 EP. This one's for those who like to throw on some passive, relaxing music in the background to groove to while ignoring all of your boss's slack messages asking if you have that project done just yet. Add these songs to that "Chillax" playlist we all have when you just need to unwind a bit to some tranquil piano and mellow undertones.

Bonus Content: In an interview with EDM.com, the British Duo answered some fun questions about the industry and their personal lives. Rob's favorite music festival is Festival Number 6 in Wales. Mark's advice for new producers is "less is https://edm.com/interviews/model-man-beats-1-one-mixmore." They seem to stay true to that less is more attitude with their answers, but we'd say that they truly embrace that in their City Songs Pt. 1 EP as well. Enjoy.
By The Way, I Forgive You
Brandi Carlile
Genre: Country
Release Date: February 16, 2018
Top Tracks: The Joke, The Mother, Fulton County Jane Doe
Similar Artists: Dolly Parton, Ingrid Michaelson

In By The Way, I Forgive You, Brandi Carlile lets us become fully immersed in her songwriting world and her personal life. Brandi is a gifted singer-songwriter that has had such honors as performing a John Prine tribute at the most recent Grammy Awards as well as having one of the singles from this album, The Joke, named to Barack Obama's top songs of 2017. In the album Brandi writes about forgotten fathers, children of war and the love you can find in a newborn child. You'll want to make sure you're paying attention to the lyrics in this one, hopefully they strike a chord with you.

BONUS CONTENT: In addition to being named to Barack Obama's top songs of 2017, this album was also named an album of the year by Rolling Stone and Vice. You can check out the full Rolling Stone list from that year right here.
Genre: Electronic
Release Date: August 25, 1986
Top Tracks: Bunny, Wild, Elixir
Similar Artists: George FitzGerald, Big Wild

Am I the only that thinks there are sometimes just too many genres and sub-genres and sub-sub-sub-genres? That's not indie-rock… it's new-age-progressive-alter-Mediterranean-medium-rare-extra-spicy-post-punk-hard-soft-core-rock. Well I've recently discovered my favorite sub-genre that I think perfectly fits the album feel. In electronic music there's a genre called house music that is defined by its "four to the floor" steady bass line. Apparently there's a sub-genre of house music called Dad house that's chill enough to make the listener believe it was produced by a dad on the weekend in his Sketchers. Wild by Tourist is Dad house personified.

Bonus Content: Wild is Tourist's third studio album but, whether you know it or not, you've very likely heard a song co-written by Tourist before. William Edward Phillips, who goes by his stage name Tourist co-wrote Stay with Me with fellow English phenom Sam Smith which won the 2015 Grammy for song of the year.
Stock Child Wonder
Knox Fortune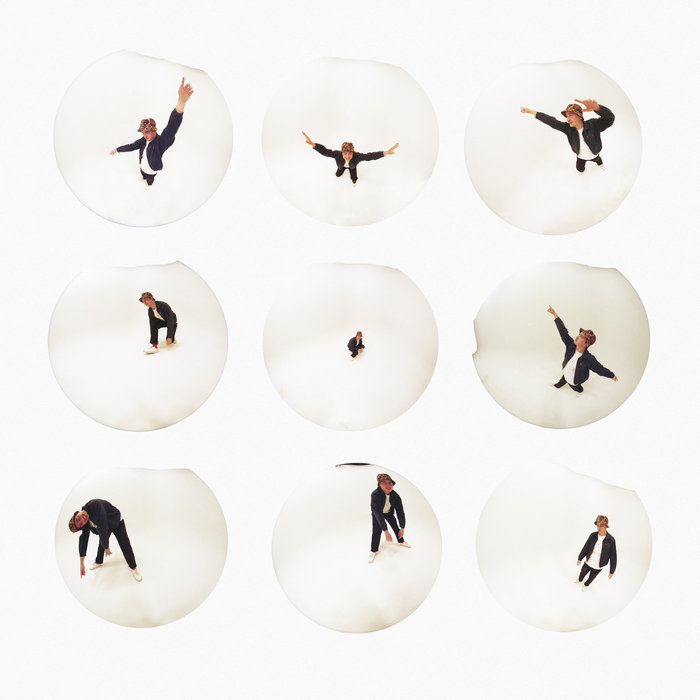 Genre:

Indie-Alternative
Release Date: October 30, 2020


Top Tracks:

Gemini, Always, Sincerity
Similar Artists: Hippo Campus, Gus Dapperton

Stock Child Wonder seems to bottle up that light & care-free feeling from the last two weeks of senior year in high school. This album is complex when you feel like listening to every note and simple when you feel like rolling the windows down to sing while driving home. We get a 90's-style feel when listening to this album and something to note is this is just the sophomore album from Knox Fortune, making 28-year-old Kevin Rhomberg (Knox Fortune) someone to keep your eyes on as he climbs the charts.

Bonus Content: The songs in Stock Child Wonder have high-key lyrics that have been described as "genderless" by Pitchfork meaning you're not sure if you're listening to a male or female sing - just pure quality. At first listen you might think the lead singer is a female, but the lyrics are actually all sung by Kevin Rhomberg himself and played back in "fuzzy layers" creating an ageless sound.
Let us know what you think of the albums
Share Album Daily
Be the friend that recommends great music,

forward this email to someone who loves music
Have an album suggestion, or interested in doing a guest review? Just reply to this email and you'll reach us.

Until Next Time!
- Andrew, Lowell, and Matt
This email was sent to you


why did I get this?

unsubscribe from this list

update subscription preferences


Album Daily · 242 N Summit St · Indianapolis, IN 46201 · USA


Older messages
Five albums, five different genres - this week on Album Daily!
Monday, March 29, 2021
Highlights this week from Maggie Rogers, Asia, Susto, and more ... #71 - The Week of March 29th - April 2nd This week's albums come from artists you may have heard before but are definitely worth
A double-dose of Rock this week, plus some Indie, Pop & Electronic ...
Monday, March 22, 2021
Albums this week from The Wombats, Red Hearse, & Mura Masa #70 - The Week of March 22 - 26 Abilene Christian Basketball's win over Texas this weekend --> MADNESS The first time I heard Rise
If you like Halsey, Modest Mouse, Armand van Helden or Grouplove...
Monday, March 15, 2021
This week we've got some a nice healthy dose of Rock, Pop, Electronic, Jazz and of course some Indie music headed straight to your inbox! #69 - The Week of March 22-26 Have you all heard the rumor
🎵 If you like Glass Animals, Bruce Springsteen, or Prince...
Monday, March 8, 2021
Discover unique Pop, Rock, and Indie music this week! Week #68 of Album Daily - March 8th to 12th We'd like to take this opportunity to announce our brand new Album Daily NFTs! Our NFTs (new funky
If you like Daft Punk or Cobra Man, or The War on Drugs ...
Monday, March 1, 2021
Check out this week's albums and turn those speakers UP! #67 - The Week of March 1st - 5th Welcome to March! After a few weeks of hectic weather, it's finally starting to feel like spring in