Issue #311 - Why Do Consumers Love Fintechs?
Fintech News Issue #311
2021-04-16
Why Do Consumers Love Fintechs?
Many consumers are facing financial stress as government relief programs are ending. This has opened the door for fintechs like Chime, SoFi, Credit Karma and others that combine the best of digital functionality with solutions that improve financial wellness on a personalized basis. How should traditional banks and credit unions respond to consumers in need?
6 Fintechs Make Top 20 US Valuation Leaderboard; Worth a Combined US$145B

The past two years have seen the valuations of the US's most valuable venture (VC)-backed fintech companies soar. As of March 19, 2021, six fintechs were amongst the country's top 20 most valuable VC-backed companies, and worth a combined US$145.1 billion, up 68% from their worth in 2020 of US$86 billion, data from PitchBook show.
The Future of Customer Experience in Banking is Personalized

Financial institutions must combine data, analytics, technology, and marketing automation to deliver a personalized experience that is customer-centric. Engagement must be based on real-time changes in consumer behavior, avoiding traditional product sales pitches but providing proactive recommendations that are fast and easy to deploy and respond to.
Latin America's Fintech Boom

The Brazilian fintech company Nubank is now the largest neobank in the world, with 33 million customers and a $25 billion valuation. That valuation is already half that of Itau's market cap, the largest public bank in Brazil, which has been around for more than 75 years.
Fintech apps that strive for good

Fintech platforms are helping to ensure customers not only understand what diversification means, but also how it can help them build a more balanced portfolio.
Episode 385: Will the Real Challengers Please Stand Up?

In this episode of Breaking Banks, Brett King is joined by Dr. Leda Glyptis, Chief Client Officer for 10x Future Technologies in the co-host chair and special guests Ryan Halstead, Vice President Sales North America for Jumio and Vincent Bezemer, Head of Strategy North American with Backbase. In the first half of the show, we explore the shift in consumer digital banking expectations and highlight why challengers are able to scale more quickly than traditional financial institutions. Then, tune in for the second half to learn about the rise of the buy now / pay later economy and frictionless credit.
Have some comments or suggestions? Send us an email at
news@fintechweekly.com
Found this newsletter useful? It would mean a lot to us if you forwarded this to your colleagues and friends and encourage them to subscribe at
www.fintechweekly.com
Follow us:
Copyright © 2021 FinTech Weekly c/o Railslove GmbH, All rights reserved.
You were subscribed to this list because: We are sending you this newsletter because you opted to receive weekly fintech insights from www.fintechweekly.com

Our mailing address is:




unsubscribe from this list

update subscription preferences





Older messages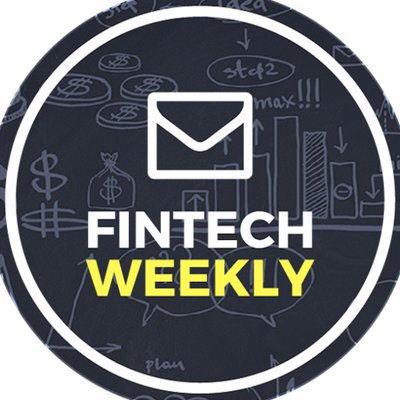 Issue #309 - New virtual currency from the colourful fab four harnesses innovative HugTech!
Thursday, April 1, 2021
here is your latest news update in fintech. See Online Fintech News Issue #309 2021-04-01 New virtual currency from the colourful fab four harnesses innovative HugTech! New virtual currency from the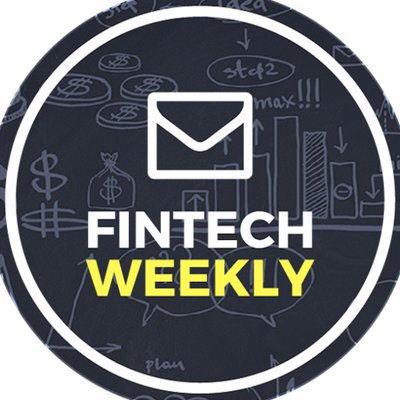 Issue #308 - China's breaking the superapp
Thursday, March 25, 2021
here is your latest news update in fintech. See Online Fintech News Issue #308 2021-03-25 The Cambridge School and Curt's jacket The Cambridge School and Curt's jacket via Fintech Futures A few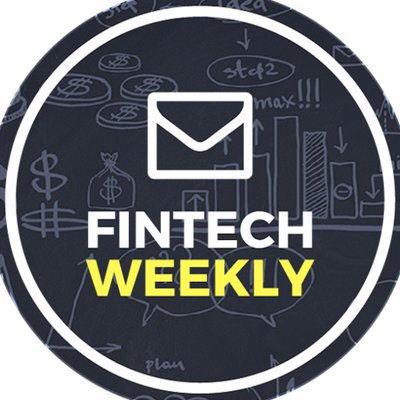 Issue #307 - Stripe closes $600M round at a $95B valuation
Friday, March 19, 2021
here is your latest news update in fintech. See Online Fintech News Issue #307 2021-03-19 Stripe closes $600M round at a $95B valuation Stripe closes $600M round at a $95B valuation via Tech Crunch On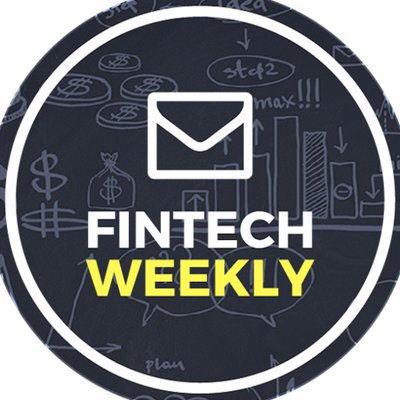 Issue #205 - 4 Tech Trends That Will Massively Transform Banking in 2021
Saturday, March 13, 2021
here is your latest news update in fintech. See Online Fintech News Issue #306 2021-03-11 The Ultimate Guide to Fintech Data The Ultimate Guide to Fintech Data via MX In January of 2020 Chase announced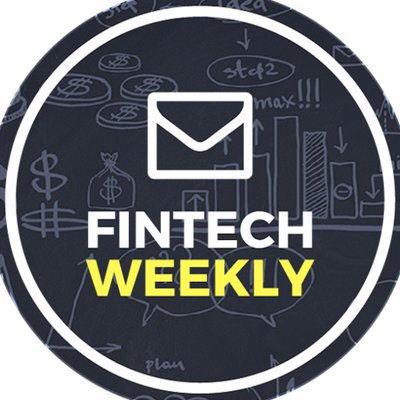 Issue #205 - 4 Tech Trends That Will Massively Transform Banking in 2021
Thursday, March 4, 2021
here is your latest news update in fintech. See Online Fintech News Issue #305 2021-03-04 4 Tech Trends That Will Massively Transform Banking in 2021 4 Tech Trends That Will Massively Transform Banking