Issue #312 - Are fintech's best days behind it?
Fintech News Issue #312
2021-04-29
Global Fintech Funding Explodes During First Quarter of 2021
The quarterly "State of Fintech Q1'21 Report", published by CB Insights provides a recap of global funding trends, sector-by-sector analysis, as well as a recap of major happenings in the fintech space during the quarter. This report also serves as a guide to what segments of banking are being prioritized by the marketplace.
8 investors, founders and execs predict cybersecurity, fintech will take Belfast by storm

Things have been looking up for Belfast since the end of the Troubles. The city has undergone infrastructure improvements over the past two decades, tourism has boomed thanks to attractions such as the shipyard where the RMS Titanic was built and Game of Thrones shooting locations, and employment has risen steadily in the city since 2016, according to Northen Ireland's Department for the Economy.
FinTech & The Gaming Industry

FinTech has a Midas touch and since the 2020 crisis, it has redefined the Gaming Industry. We have arrived in the era of FinTech driven Gaming Industry.
Thriving in a data-driven world

It is hard to imagine that the iPhone was first announced in 2007, just a little over 13 years ago. Nowadays, smartphones have become an integral part of our daily lives. It has created brand new industries and disrupted old ones, from ride hailing to food delivery.
The power of the tribe

I (Leda) grew up in Athens in the 80s. Small compared to London but already an anonymous and faceless city. However, I clearly remember visiting my grandmother's village as a small child, relishing in the freedom of being allowed out onto the streets without an adult, trying this sense of safety on like a new coat and finding I liked it. And then a grown-up I had never seen before stopped me and asked me the most baffling question, "Whose are you?".
Challenger Banks and Tailored Banking Experiences

A recent Deloitte report outlined that hyper-personalisation is "an imperative for banks", allowing them to respond to customer needs, as well as differentiating their brand, boosting revenues and helping to improve financial inclusion.
Have some comments or suggestions? Send us an email at
news@fintechweekly.com
Found this newsletter useful? It would mean a lot to us if you forwarded this to your colleagues and friends and encourage them to subscribe at
www.fintechweekly.com
Follow us:
Copyright © 2021 FinTech Weekly c/o Railslove GmbH, All rights reserved.
You were subscribed to this list because: We are sending you this newsletter because you opted to receive weekly fintech insights from www.fintechweekly.com

Our mailing address is:




unsubscribe from this list

update subscription preferences





Older messages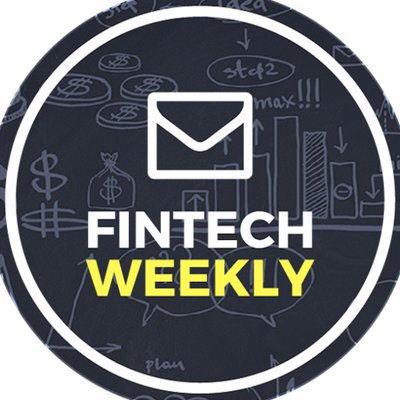 Issue #311 - Why Do Consumers Love Fintechs?
Monday, April 19, 2021
here is your latest news update in fintech. See Online Fintech News Issue #311 2021-04-16 Why Do Consumers Love Fintechs? Why Do Consumers Love Fintechs? via The Financial Brand Many consumers are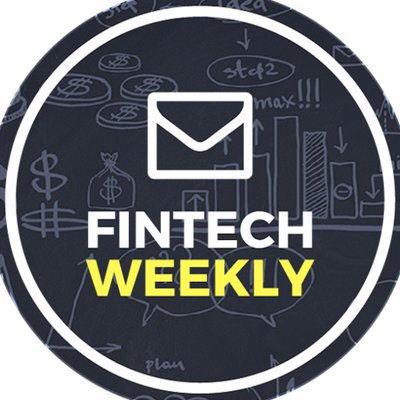 Issue #309 - New virtual currency from the colourful fab four harnesses innovative HugTech!
Thursday, April 1, 2021
here is your latest news update in fintech. See Online Fintech News Issue #309 2021-04-01 New virtual currency from the colourful fab four harnesses innovative HugTech! New virtual currency from the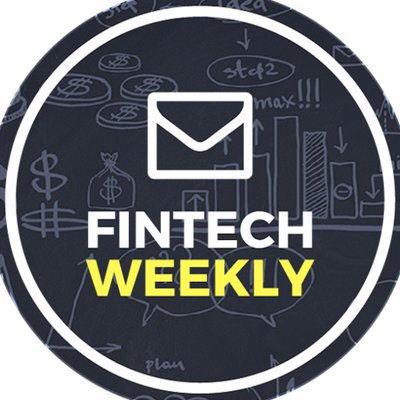 Issue #308 - China's breaking the superapp
Thursday, March 25, 2021
here is your latest news update in fintech. See Online Fintech News Issue #308 2021-03-25 The Cambridge School and Curt's jacket The Cambridge School and Curt's jacket via Fintech Futures A few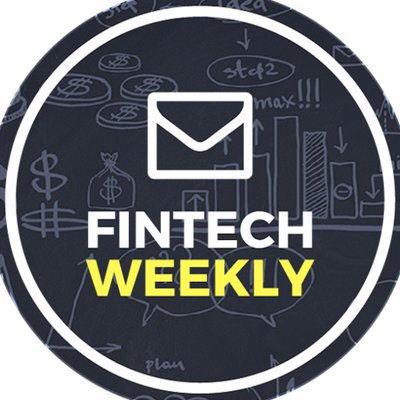 Issue #307 - Stripe closes $600M round at a $95B valuation
Friday, March 19, 2021
here is your latest news update in fintech. See Online Fintech News Issue #307 2021-03-19 Stripe closes $600M round at a $95B valuation Stripe closes $600M round at a $95B valuation via Tech Crunch On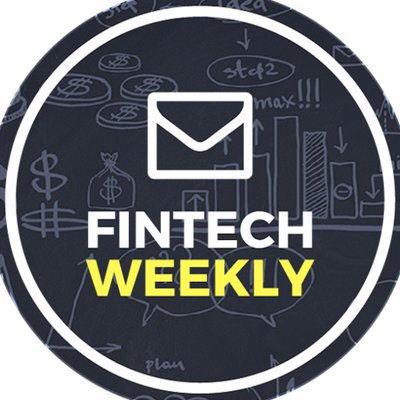 Issue #205 - 4 Tech Trends That Will Massively Transform Banking in 2021
Saturday, March 13, 2021
here is your latest news update in fintech. See Online Fintech News Issue #306 2021-03-11 The Ultimate Guide to Fintech Data The Ultimate Guide to Fintech Data via MX In January of 2020 Chase announced