Monday was arguably a turning point in the U.S. fight to tame the coronavirus, which has infected and killed more Americans than citizens of any other country on the planet. Desperate to right its botched pandemic response and slow a calamitous death toll, the federal government claimed almost all of the first several hundred million vaccine doses produced on its soil. That approach, begun under the last administration, set the stage for President Joe Biden to advance one of the most successful domestic vaccination efforts in the world. But it also fueled inequities between nations that can produce their own shots and those that cannot, and left the world vulnerable to ever-more variants of Covid-19 that could one day circumvent existing drugs. But now, with infections and demand for shots declining in many parts of the U.S., the White House turned its attention outward. Biden plans to send an additional 20 million doses of U.S. vaccines abroad by the end of June, including, for the first time shots that have been authorized for domestic use. Here is the latest on the pandemic.  —David E. Rovella
Bloomberg is tracking the progress of coronavirus vaccines while mapping the pandemic globally and across America. 
Here are today's top stories  
The U.S. Supreme Court will consider gutting the constitutional right of American women to seek an abortion, agreeing to hear Mississippi's bid to ban the procedure in almost all cases after 15 weeks of pregnancy. The move suggests the court's six-member Republican-appointed majority could be ready to roll back the landmark 1973 Roe v. Wade ruling, which legalized abortion nationwide. The clash will be its first abortion case since the controversial, last-minute appointment of conservative Associate Justice Amy Coney Barrett in the weeks before the 2020 election.
It's a Wall Street nightmare. You score hundreds of millions of dollars on a trade and you just can't get paid. That's what Goldman Sachs faces in a transaction pitting it against Mexico's dominant power company, one championed by President Andres Manuel Lopez Obrador. At issue: roughly $400 million the Wall Street giant believes it's owed from a natural-gas trade that went wild when a deadly deep freeze hit Texas in February.
Biden says he wants to de-escalate the violence between Israel and Hamas in Gaza, but the White House is resisting global calls for a cease-fire and Israeli leader Benjamin Netanyahu says he's not done yet. Hamas meanwhile continues to fire rockets into Israel. The conflict, triggered in part by the threatened removal of Palestinians from their longtime homes, has killed more than 200 people, with the victims mostly Palestinians and reportedly including dozens of children. (Israel also destroyed a building housing international journalists, including the Associated Press and Al Jazeera). Turkey's Recep Tayyip Erdogan criticized what he described as Biden's support for Israel's military campaign in the Gaza Strip, further straining ties with the U.S.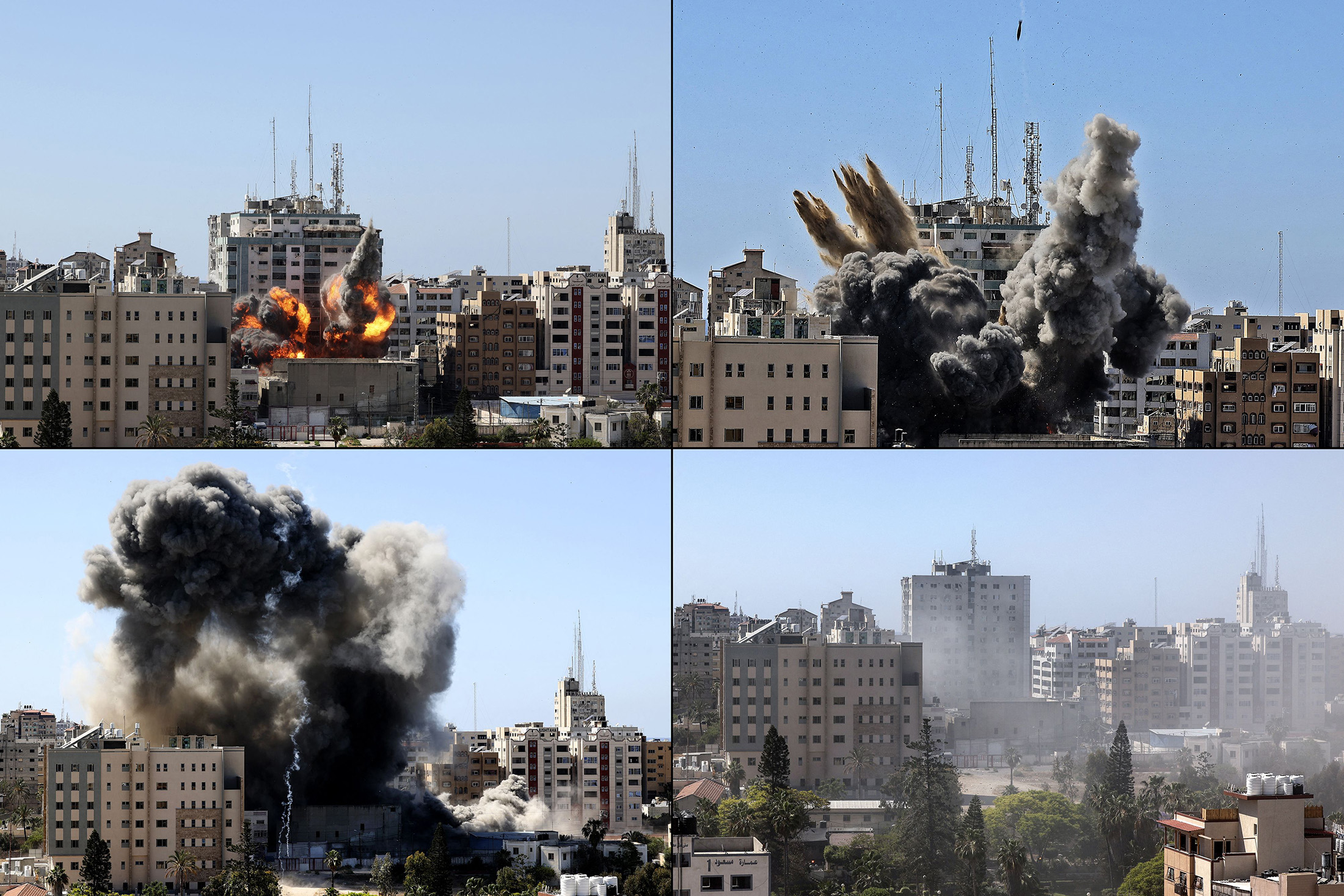 The Jala Tower, housing international media outlets in Gaza City, was hit by an Israeli air strike on May 15 and then collapsed. Israel says it has evidence Hamas operated inside the tower, but has yet to make it public. Photographer: Mahmud Hams/AFP
First Verizon. Now AT&T. Two telecom giants have just called it quits on owning distribution and media assets. Earlier this month, Verizon agreed to sell its media division to Apollo Global Management for $5 billion, a move that kicked a few famous 20th century names (AOL and Yahoo) to the curb. Now, AT&T followed along with a plan to spin off its media business and merge it with Discovery. What happened to the ostensibly perfect synergy of owning and distributing media? This is what happened.
The terms were frightening: A $5,000 loan with payments due every few weeks with annualized rates as high as—wait for it—589%. Despite the pandemic, charging galactic interest is de rigueur for these U.S. lenders, who have been raking in record profits while America suffered a public health catastrophe.
The pandemic is also burnishing California's reputation for costly housing. Home prices in the state shot past $800,000 for the first time in April. The new median value of $813,980 is up 34% from a year earlier, when lockdowns mostly froze the housing market.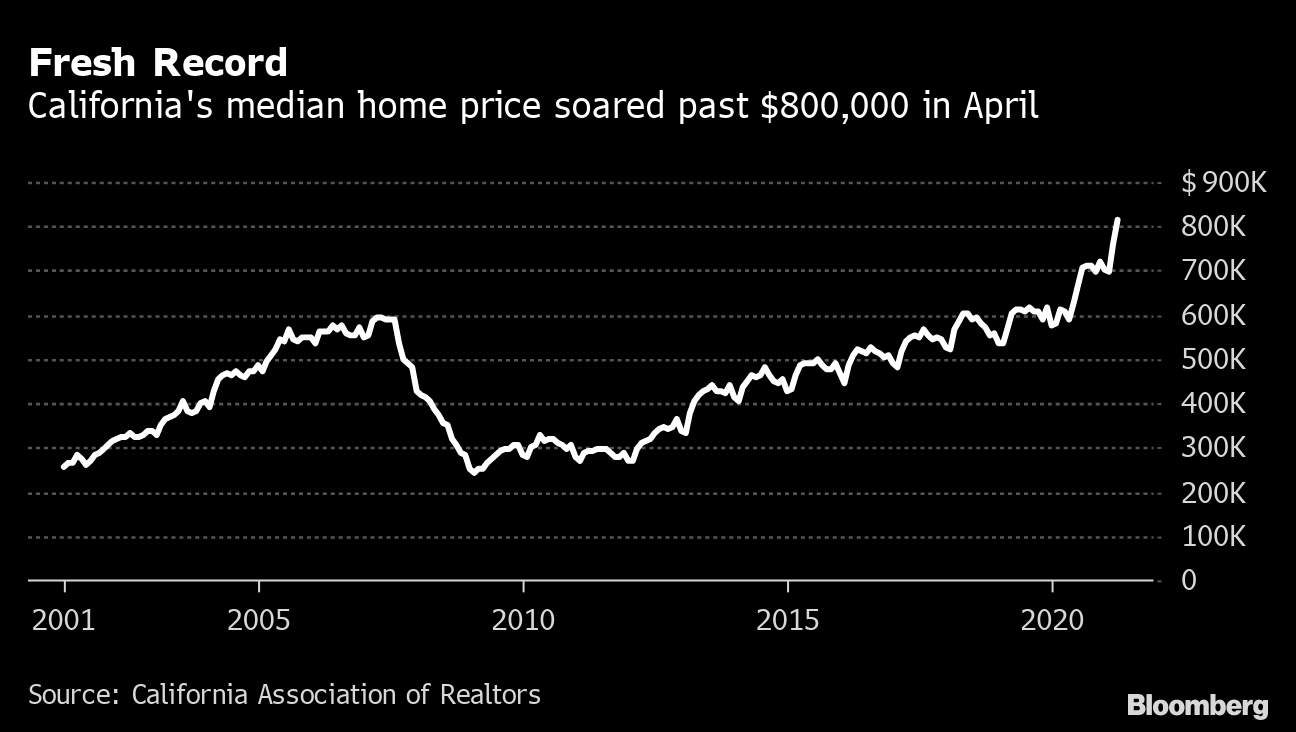 Bank of America joined the network created by Paxos Trust to settle stock trades in minutes rather than days by using blockchain, the latest sign of Wall Street's growing adoption of the technology.
What you'll need to know tomorrow 
Compared with Manhattan, it might sound to your average banker like a 9,929-mile ticket to nowhere. And yet here was Catherine McCormack, trading a plum job at Goldman Sachs in New York for a finance job back home in Australia. That might seem like a career-killer, but McCormack says the pros outweigh the cons in a world crippled by the lasting impact of the pandemic. And she's not the only one headed back to Oz, either.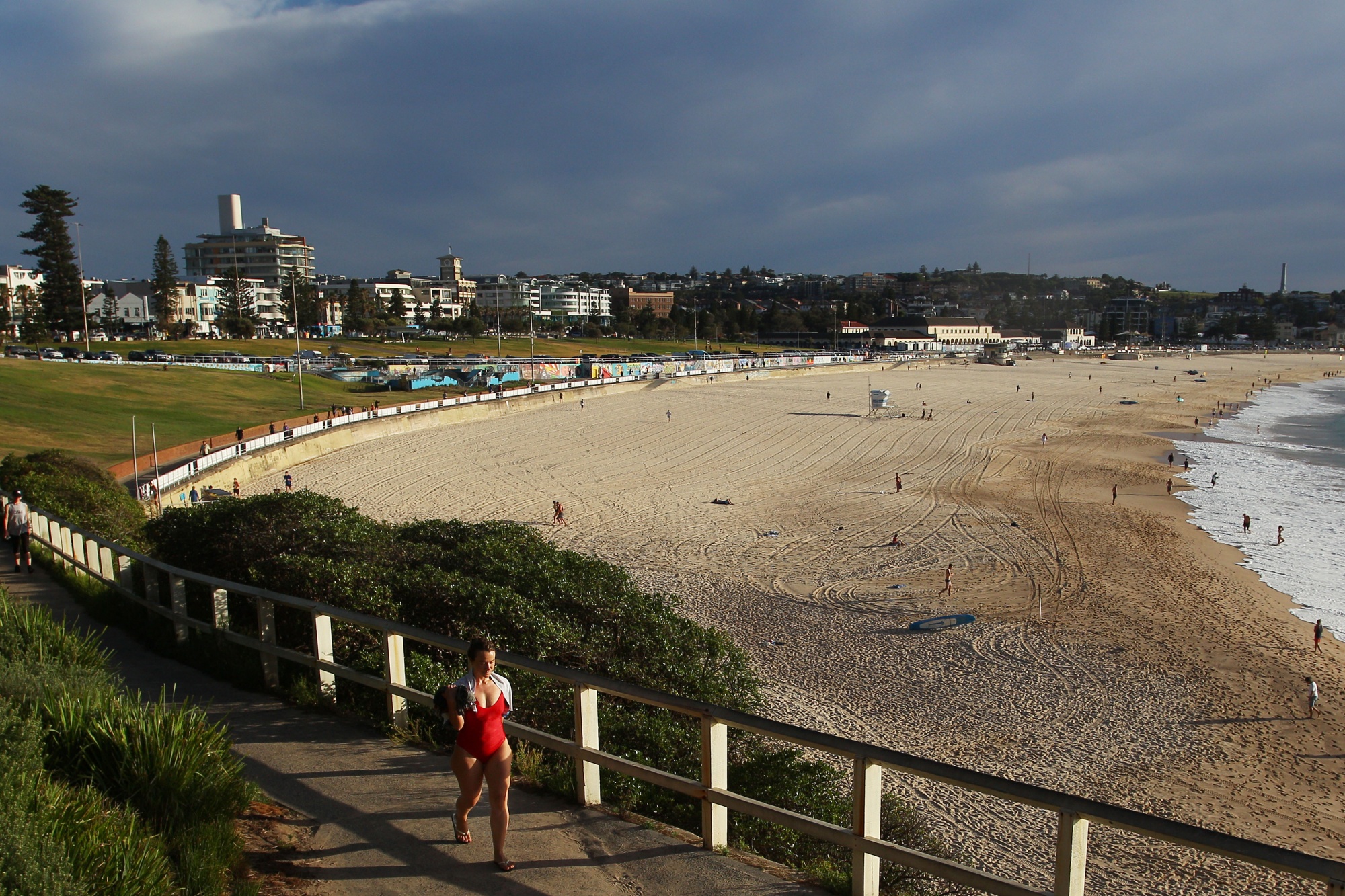 Bondi Beach in Sydney, Australia, on Dec. 7 Photographer: Lisa Maree Williams/Bloomberg
Like getting the Evening Briefing? Subscribe to Bloomberg.com for unlimited access to trusted, data-driven journalism and gain expert analysis from exclusive subscriber-only newsletters.
The CIO Exchange—Transforming Government Workspaces: Governments are undergoing a rapid digital transformation. Join us May 25 and hear from state and city chief information officers as they discuss how they're implementing and using new technology, with details on actual use cases, lessons learned and what's next. Register here.
Download the Bloomberg app: It's available for iOS and Android.
Before it's here, it's on the Bloomberg Terminal. Find out more about how the Terminal delivers information and analysis that financial professionals can't find anywhere else. Learn more.
Before it's here, it's on the Bloomberg Terminal. Find out more about how the Terminal delivers information and analysis that financial professionals can't find anywhere else. Learn more.
Download the Bloomberg app: It's available for iOS and Android.
Older messages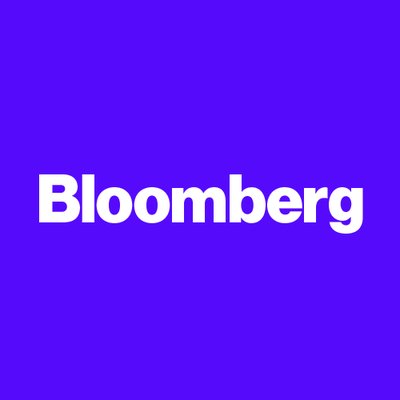 Inflation fears takes hold
Saturday, May 15, 2021
Bloomberg Follow Us Get the newsletter Concern is growing about US inflation as consumer prices surge. Just about everything—from seafood to doughnuts and bagels—now costs more in grocery stores.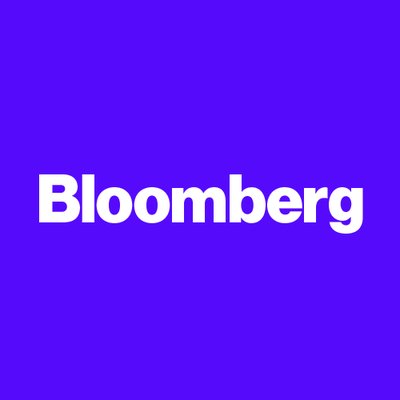 Amazon has the keys
Friday, May 14, 2021
Bloomberg The Biden administration said it will begin updating its guidance for travel, schools and other sectors, likely further relaxing rules across the US after health officials largely lifted mask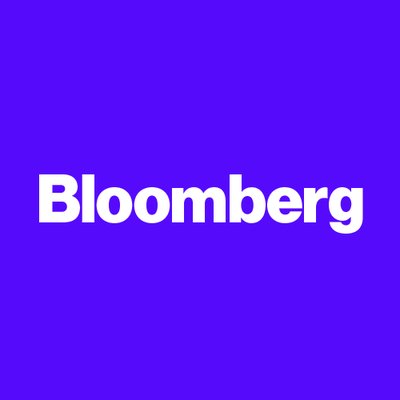 Pipeline rebooted
Friday, May 14, 2021
Bloomberg Follow Us Get the newsletter The largest gasoline pipeline in America is returning to service, according to the company that runs it, after a cyberattack choked fuel supplies across the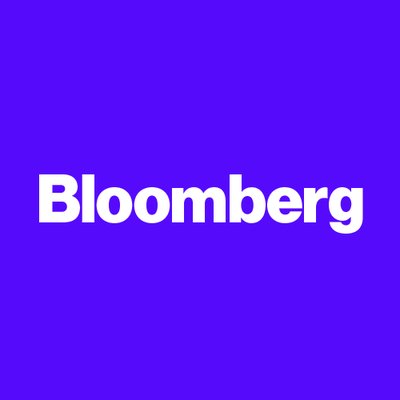 The billionaire maker
Friday, May 14, 2021
Bloomberg Colonial Pipeline paid close to $5 million to foreign hackers in an effort to keep fuel flowing along the US East Coast, Bloomberg News reported Thursday. The ransom paid in cryptocurrency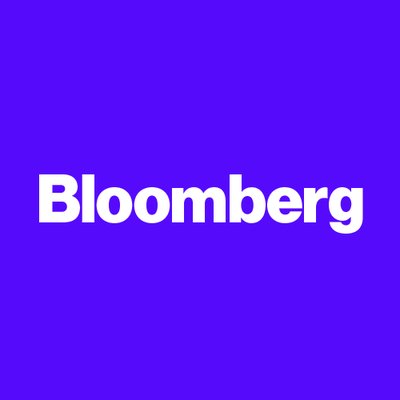 Running on empty
Tuesday, May 11, 2021
Bloomberg Follow Us Get the newsletter Gasoline shortages across the US South are spidering north toward New York as panicky motorists race to fill up, fearful that a shutdown of North America's