Issue #317
2021-06-16
Mixed sentiment this week in the alternative finance sector. While some question NFTs and the culture at Coinbase others are more positive about innovation. We will wait and see if retail investors really adopt hedge fund strategies packaged into an ETF wrapper and if other countries really adopt El Salvador's example of adding Bitcoin into their stack of officially accepted currencies. At least Bitcoin state it like that: "the first domino has fallen". Enjoy this week's issue ✌️!
Is Coinbase an apolitical workplace?

Corporate social activism is likely to backfire by dividing employees, and distracting enterprises from their true purpose. His post said Coinbase should not be expected to represent employees' personal beliefs externally, or to take on any activism outside of its core mission. The company later offered an exit package to workers who disagreed with the policy. Briain Armstrong: "He's had a ton of coaching - (..) Andreessen Horowitz paid a ton to basically humanize him.
The NFT boom has gone bust — for now

The NFT market saw about $35 million in sales, according to the data tracking firm DappRadar, down significantly from its February peak. During the same period, the number of people using NFT marketplaces fell 80% from a peak of 650,000 people to a more modest 128,000.

Lindsay Howard, head of community for the NFT art market Foundation, said that although the company definitely saw an initial boom around February when it first launched, she is starting to see a "promising" secondary market and works averaging 200% increases from their original sale price.
Democratizing Alternatives: Industry Veterans Launch New Hedge-Fund Style ETF

Despite the demand, only about five percent of retail capital in the U.S. was allocated to alternative investments, according to a May 2020 report by BCG. But the market is ripe for opportunities. Global financial wealth reached a record $250 trillion last year, in spite of economic uncertainties arising from the pandemic, according to a BCG report published this week. The report also argued that a key opportunity for asset managers will be offering investment funds and alternatives such as private equity and hedge funds to retail investors, including what it calls the simple-needs segment, or the mass affluent. These investments have long been out of reach of individuals.
The Future of Banking Innovation is Collaborative

Pierre Quemard, Senior Manager, Innovation Principal, Finastra

New technologies, competitors and regulations mean that to remain relevant, banks must innovate faster than ever. Today, open collaboration is essential. In fact, 91% of banks want to collaborate with fintechs and 75% of fintechs want to collaborate with banks according to Capgemini reports. Companies we use every day – such as Google and Facebook – are already using open APIs to create a larger ecosystem that drives innovation on top of their platform. Now is the time for financial institutions to do the same. Learn what it means to innovate and collaborate in financial services through an open platform.
Getting Leverage from Reviews: What Matters to Mobile Banking Customers

Alyona Medelyan, CEO, Thematic

In 2020, consumers shifted to mobile banking and, within weeks, banking apps had to serve millions more consumers. They left hundreds of thousands of app reviews on Google Play and Apple App Stores, which represents substantial first party data about user experience. When turned into meaningful data, these reviews reveal where banks are delivering well and where there are barriers to usage.
BTF CX Video Portal

Welcome to the BTF 2021 CX video portal. Explore the talks from the conference below. Feel free to share these with your friends and colleagues. All sessions are organized by track for easy browsing. Enjoy!
Personalize Customer Engagement with the AI Marketing Canvas

AI and machine learning have evolved from being technologies limited to a few major tech companies and hardcore academic researchers to something every business can and should be implementing as a key growth strategy. In this session, Professor Raj Venkatesan will provide insights featured in his new book, The AI Marketing Canvas. It's a hands-on guide that shows marketing leaders how to go from "zero to hero" with AI in marketing, and discuss important implications for your team, talent, training, people and culture.
Have some comments or suggestions? Send us an email at
news@fintechweekly.com
Found this newsletter useful? It would mean a lot to us if you forwarded this to your colleagues and friends and encourage them to subscribe at
www.fintechweekly.com
Follow us:
Copyright © 2021 FinTech Weekly c/o Railslove GmbH, All rights reserved.
You were subscribed to this list because: We are sending you this newsletter because you opted to receive weekly fintech insights from www.fintechweekly.com

Our mailing address is:




unsubscribe from this list

update subscription preferences





Older messages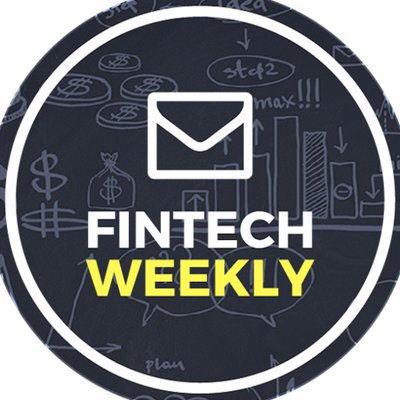 Fintech News Issue #316
Tuesday, June 8, 2021
NFT market bubble, Africa World Leader in Digital Currencies, World Payments Report, 10 million Series A Fly Now Pay Later See Online Fintech News Issue #316 2021-06-08 While in the 90th credit card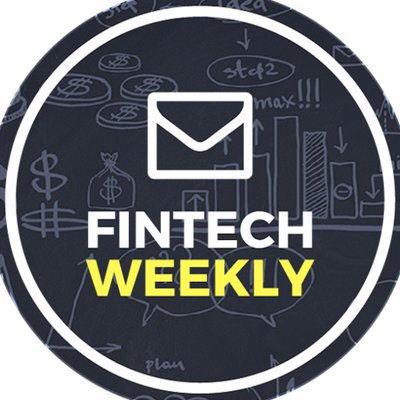 Fintech News Issue #315 - Banking = Stress?
Sunday, May 30, 2021
here is your latest news update in fintech. See Online Fintech News Issue #315 - Banking = Stress? 2021-05-31 Every week or month a new neobank is popping up somewhere across the US, Asia or the EU.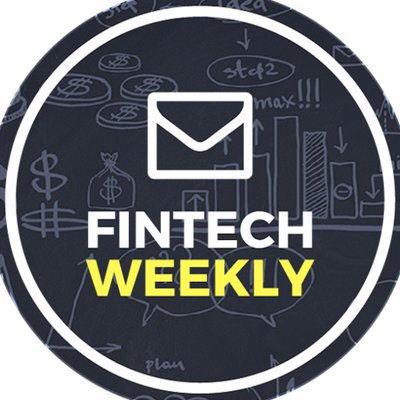 Issue #314 - Sustainable FinTech
Monday, May 24, 2021
here is your latest news update in fintech. See Online Fintech News Issue #314 2021-05-24 The decade just started but the main theme will be climate change. Either humanity is tackling the challenge or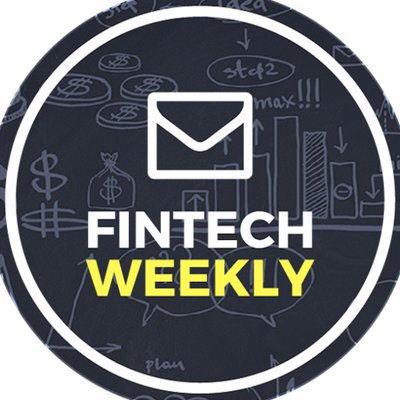 Issue #313 - Should Fintech Startups Hire Bankers?
Thursday, May 6, 2021
here is your latest news update in fintech. See Online Fintech News Issue #313 2021-05-06 Should Fintech Startups Hire Bankers? Should Fintech Startups Hire Bankers? via Forbes The war for talent in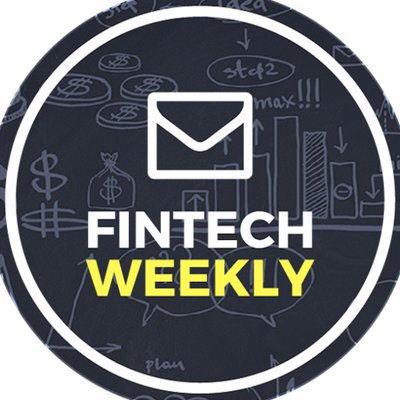 Issue #312 - Are fintech's best days behind it?
Thursday, April 29, 2021
here is your latest news update in fintech. See Online Fintech News Issue #312 2021-04-29 Are fintech's best days behind it? Are fintech's best days behind it? via Sifted Fintech still isn'