Issue #314 - Sustainable FinTech
Fintech News Issue #314
2021-05-24
The decade just started but the main theme will be climate change. Either humanity is tackling the challenge or will face serious trouble in the years to come. This transformation is not only about electric cars and solar roofs. All industries have to transform and adjust their business models as regulators and consumers increase their demand for solutions. If you want to stay in business you better comply.
Financial independence Europe Podcast

What is this podcast about, in a few words? Life-hacking Europe. Finding the best country to study, work, invest and retire in. Which means: how to reach Financial Independence in Europe.
Goldman Sachs on how to measure the value of Digital Currencies
via ZeroHedge
Goldman Sachs on ETH: "the three biggest moves in the crypto ecosystem—payments, DeFi, and NFTs—are mostly being built on Ethereum, so it's going to get priced like a network. The more people that use it, the more stuff that gets built on it, and the higher the price will ultimately go. And since for the past five years much of the world has largely associated crypto with bitcoin, it will take some time for conventional wisdom to realize that there is much more to crypto than just bitcoin."
Ex-Merrill Banker's Trading App Valued at Over $5 Billion

Trade Republic lets customers trade stocks, ETFs, crypto currencies and other financial products. Today's funding round followed a 62-million-euro ($75.5 million) round last year that had already turned Trade Republic into one of the highest valued startups in Germany, next to smartphone bank N26.
What you should know about the EU Taxonomy

The EU Taxonomy is set to be a foundational tool of the European Green Deal and will affect companies well beyond European borders. It is essential for foreign companies and markets that conduct business in the European Union (EU) to be aware of the implications of the Taxonomy.
Corlytics introduces regulatory dashboard for ESG rules

Corlytics has today launched a solution focused on monitoring ESG (environmental, social and governance) financial regulation, allowing clients to understand risk rated regulatory information across both ESG and their sub-set of themes.
Covid the catalyst for ESG in credit

Issuers and investors alike are embracing Environmental, Social and Corporate Governance (ESG) as core financing or investment philosophies. Covid has acted as a catalyst for that higher ESG demand and longer-term, ESG will outperform as demand is insatiable and supply is lagging behind. Fund flows, supply and regulation are all pushing the trend
Selling Sustainability: The challenges of marketing green fintech

Defining a category is both the privilege and the pain of being an early entrant. As the market fills out with newer competitors eager for a piece of the pie, the challenge moves from establishing the category, to establishing yourself firmly as its leader. Eleanor talks about: Establishing a new categor and how do you sell consumers on a completely new product?
Sustainability: The role of insurer as innovator, influencer, investor and risk manager

Oliver Köth, CTO of NTT Data Germany, is talking about the state of play in sustainability. Oliver talk is about: Social, Environmental and Governance criteria (ESG), Tracking Slavery, Data transparency, European Taxonomy, Sustainable Insurance Policy (PSI), Technology as enabler for a sustainable future and more.
Have some comments or suggestions? Send us an email at
news@fintechweekly.com
Found this newsletter useful? It would mean a lot to us if you forwarded this to your colleagues and friends and encourage them to subscribe at
www.fintechweekly.com
Follow us:
Copyright © 2021 FinTech Weekly c/o Railslove GmbH, All rights reserved.
You were subscribed to this list because: We are sending you this newsletter because you opted to receive weekly fintech insights from www.fintechweekly.com

Our mailing address is:




unsubscribe from this list

update subscription preferences





Older messages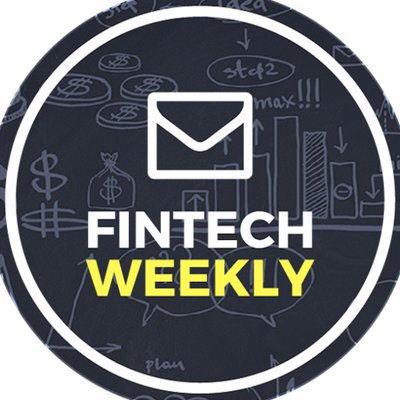 Issue #313 - Should Fintech Startups Hire Bankers?
Thursday, May 6, 2021
here is your latest news update in fintech. See Online Fintech News Issue #313 2021-05-06 Should Fintech Startups Hire Bankers? Should Fintech Startups Hire Bankers? via Forbes The war for talent in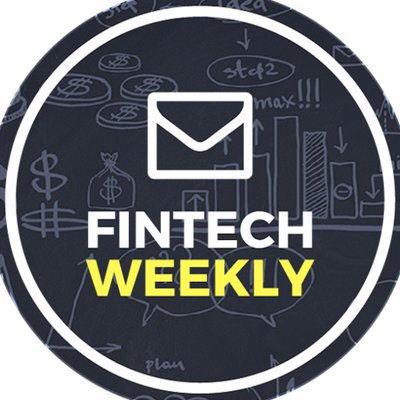 Issue #312 - Are fintech's best days behind it?
Thursday, April 29, 2021
here is your latest news update in fintech. See Online Fintech News Issue #312 2021-04-29 Are fintech's best days behind it? Are fintech's best days behind it? via Sifted Fintech still isn'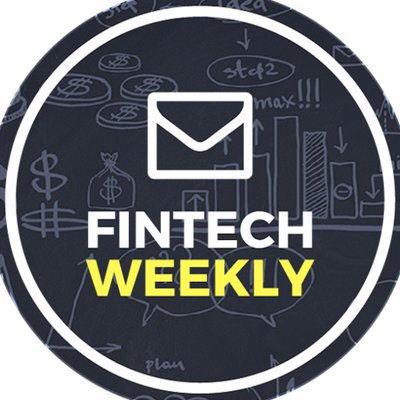 Issue #311 - Why Do Consumers Love Fintechs?
Monday, April 19, 2021
here is your latest news update in fintech. See Online Fintech News Issue #311 2021-04-16 Why Do Consumers Love Fintechs? Why Do Consumers Love Fintechs? via The Financial Brand Many consumers are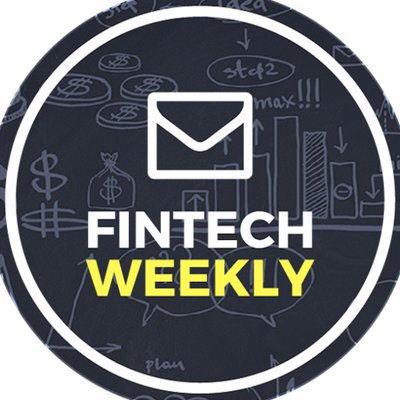 Issue #309 - New virtual currency from the colourful fab four harnesses innovative HugTech!
Thursday, April 1, 2021
here is your latest news update in fintech. See Online Fintech News Issue #309 2021-04-01 New virtual currency from the colourful fab four harnesses innovative HugTech! New virtual currency from the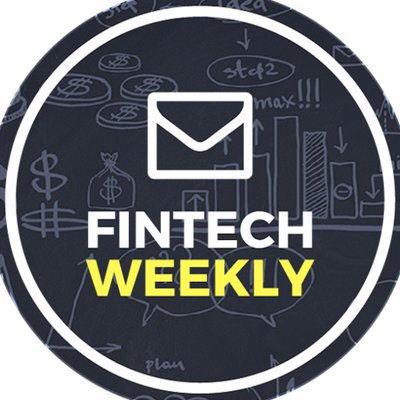 Issue #308 - China's breaking the superapp
Thursday, March 25, 2021
here is your latest news update in fintech. See Online Fintech News Issue #308 2021-03-25 The Cambridge School and Curt's jacket The Cambridge School and Curt's jacket via Fintech Futures A few