The delta variant of the coronavirus is spreading rapidly in the U.S. and now accounts for one-fifth of recent infections in the world's hardest-hit country. Meanwhile, a new study provides support for something long suspected by health experts: the confirmed number of coronavirus infections are just a fraction of the actual cases. According to scientists at the U.S. National Institutes of Health, an estimated 20 million Americans were likely infected with Covid-19 by mid-July of last year—17 million more than previously thought. In other words, for every one confirmed case at the time, there were almost five that went undiagnosed. Here's the latest on the pandemic. —David E. Rovella
Bloomberg is tracking the progress of coronavirus vaccines while mapping the pandemic worldwide. 
Here are today's top stories  
The U.S. Supreme Court crushed Fannie Mae and Freddie Mac investors Wednesday, tossing out a central component of their lawsuit over the government's collection of more than $100 billion in profits from the government-sponsored enterprises. The decision was a win for the White House and a setback for firms including Paulson & Co., Pershing Square Capital Management and Fairholme Funds, all of which sought for years to persuade the government to release Fannie and Freddie from U.S. control, thereby earning billions of dollars on their shares. Following the ruling, Fannie and Freddie cratered, plunging the most in intraday trading since 2013. Meanwhile, the decision also meant President Joe Biden could fire Federal Housing Finance Agency Director Mark Calabria, a Trump administration holdover. Biden moved to do so almost immediately.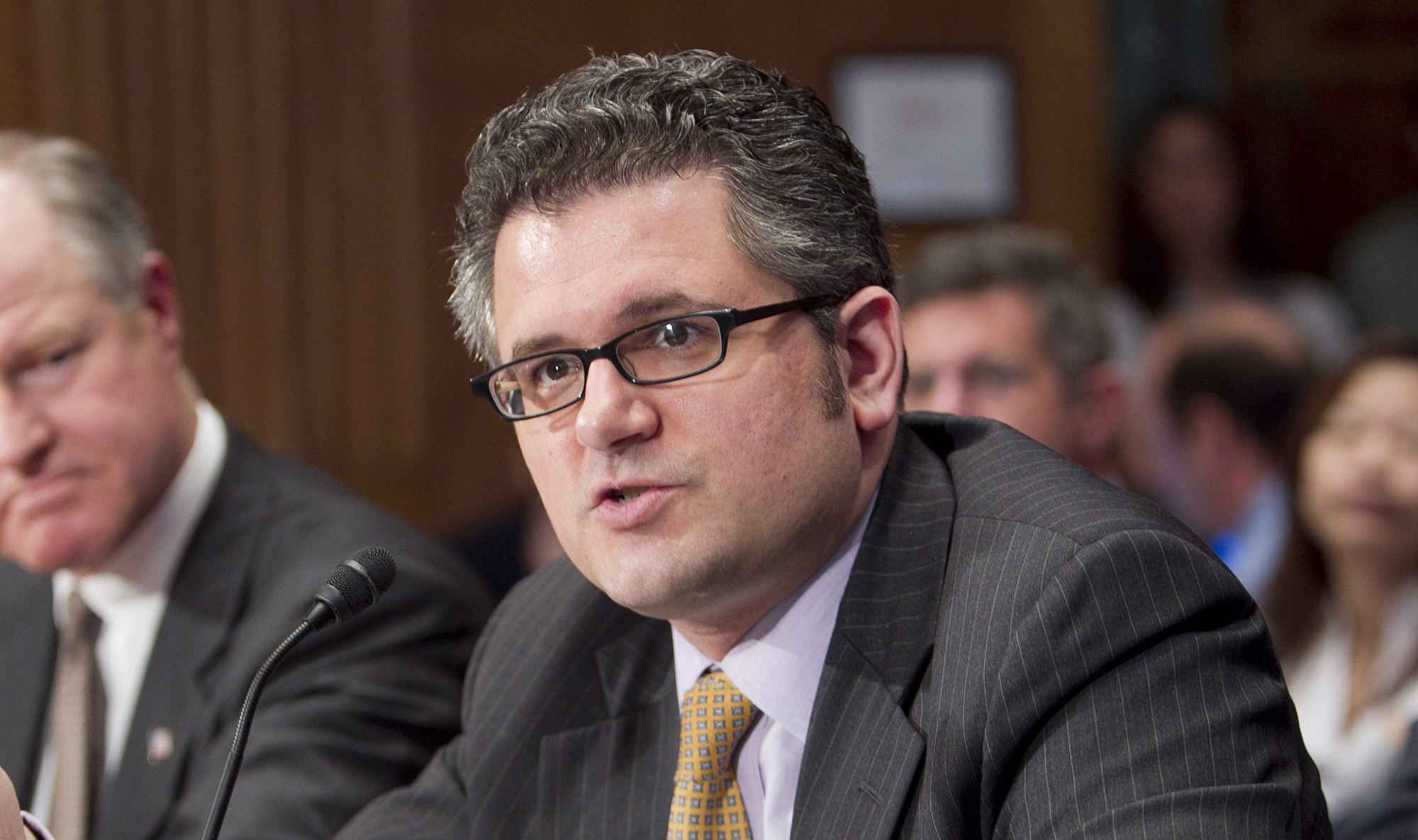 Mark Calabria Photographer: Andrew Harrer/Bloomberg
The Bitcoin Fund listed on the Nasdaq Dubai exchange Wednesday, the first of its kind to trade in the Middle East. The stock closed up 10% for the day. The fund says it invests in long-term holdings of Bitcoin as a safer alternative to direct investments in the cryptocurrency.
His name synonymous with virus software, John McAfee was reportedly found dead in his Spanish prison cell after an announcement earlier Wednesday that he would be extradited to the U.S. to face charges of financial crimes. Spanish newspaper La Vanguardia reported that he appeared to have died by suicide, citing a statement from the regional Department of Justice of Catalonia, where he was being held.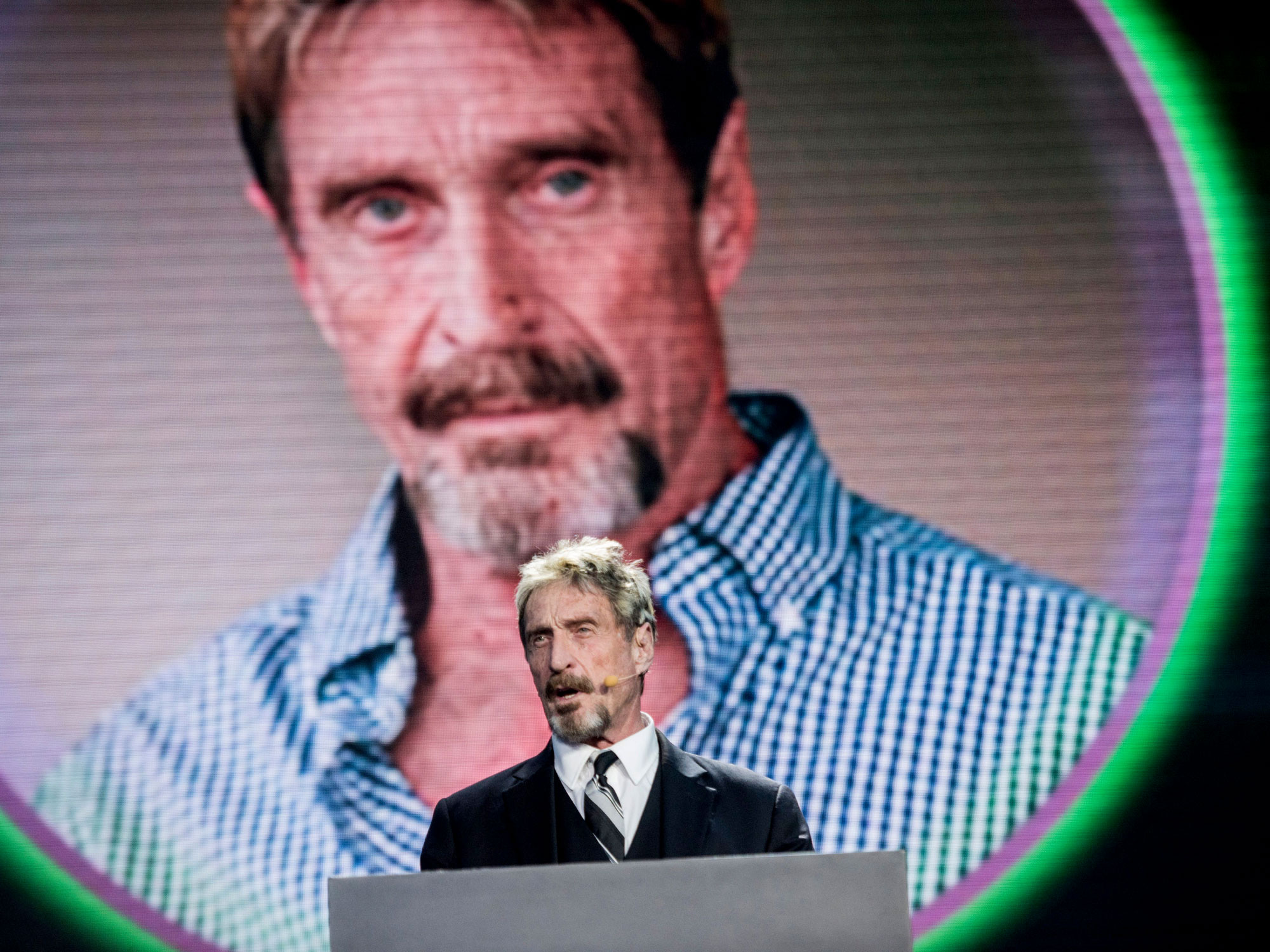 John McAfee speaks during the China Internet Security Conference in Beijing in 2016.  Photographer: Fred Dufour/AFP
A member of the extreme right-wing "militia" group Oath Keepers admitted he conspired to riot during the attack on the U.S. Capitol Jan. 6 and agreed to cooperate with U.S. prosecutors. Graydon Young of Englewood, Florida, pleaded guilty to conspiracy and obstruction of justice at a hearing in Washington on Wednesday. With hundreds of Donald Trump followers already charged in the insurrection which killed five people, the Justice Department has said more arrests are planned.
The Royal Navy sent the HMS Defender into waters off of Ukraine's Crimean peninsula this week, a region that was annexed in 2014 by Russia as part of a widely condemned invasion. On Wednesday, Russia said it fired warning shots at the destroyer and dropped bombs to scare it off as it transited the Black Sea. Britain said it was aware of a nearby Russian "gunnery exercise" but that the ship did not alter its course. "Last month they claimed they drove us out of the area. This month it is bombs and missiles," a senior British official said. "More fiction than Harry Potter."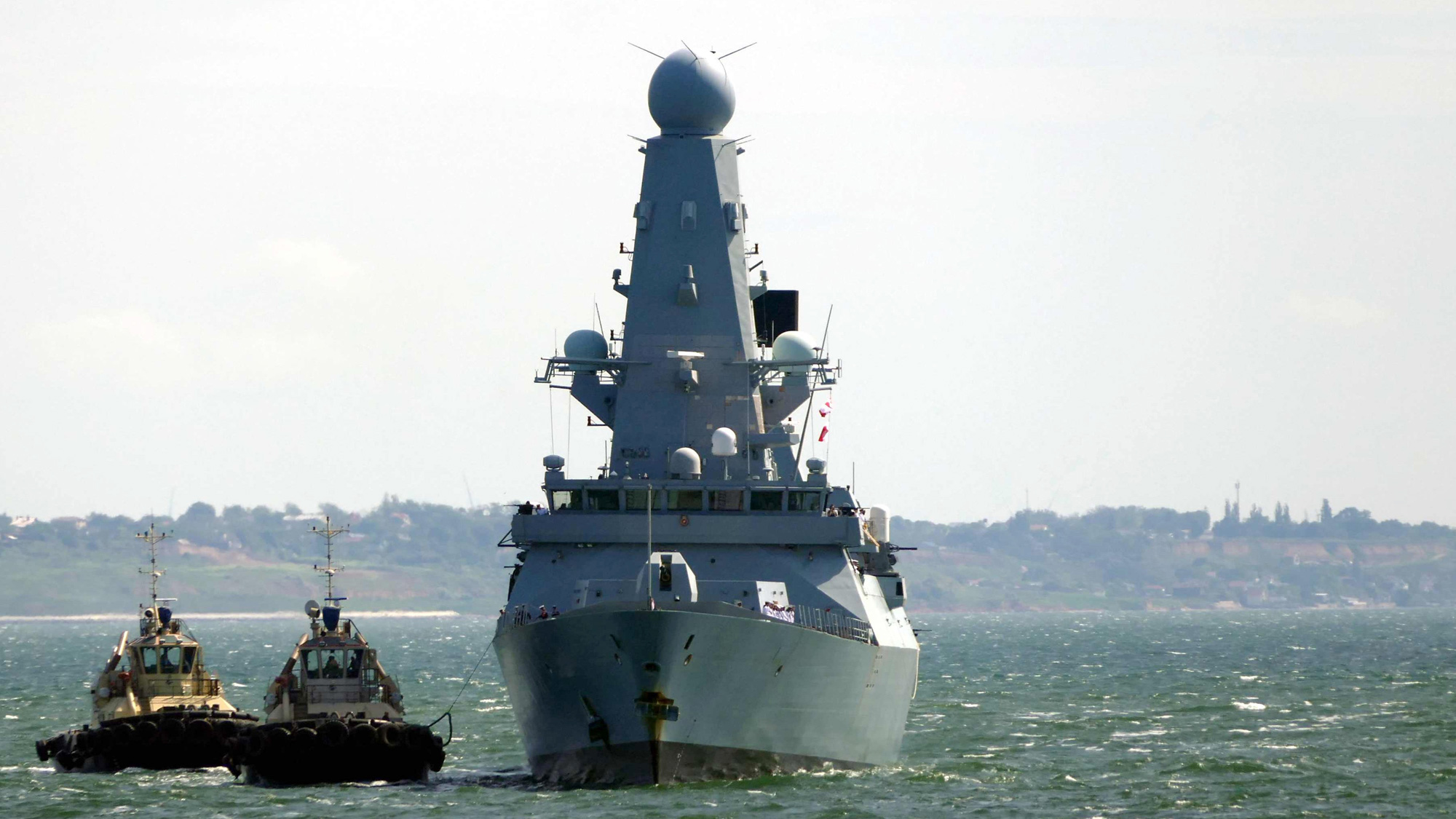 HMS Defender  Photographer: Barcroft Media/Barcroft Media
The U.S. is poised to bar some solar products made in China's Xinjiang region, marking one of the Biden administration's biggest steps yet to counter China's mass internment of the area's ethnic Uyghur Muslim minority.
American births fell by 8% in December, marking an acceleration in declines during the second part of 2020. For the full year, the number of babies born in the country fell 4% to about 3.6 million, the largest decline since 1973.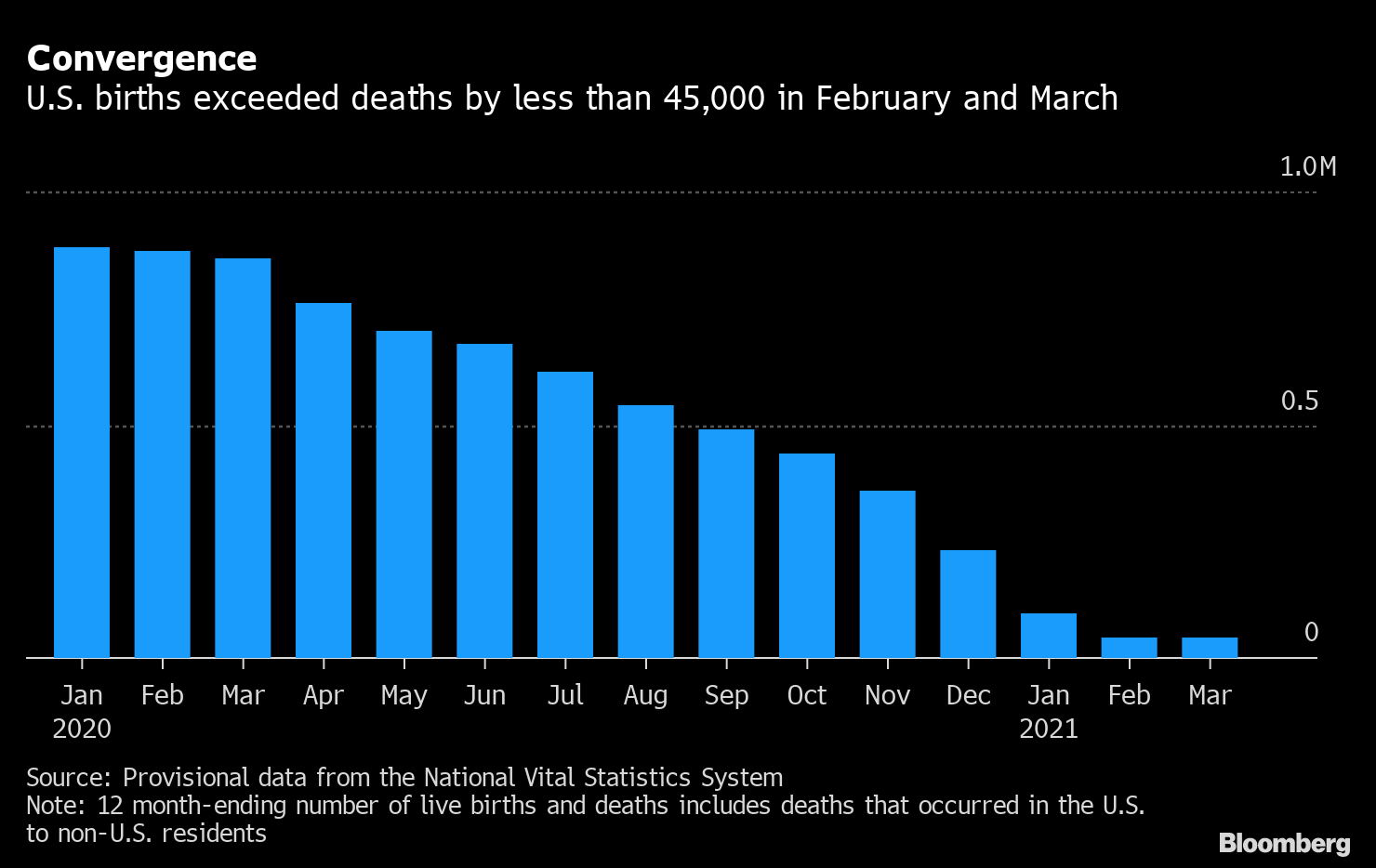 What you'll need to know tomorrow 
Sponsored Content
The power of PayPal online, now in person.

PayPal gives your business a way to accept touch-free, in-person payments. Generate your QR code from the app, then display it on your device or print it out. No new equipment required. Download the app.

Customer must have PayPal account and app to pay.
Worldwide, there are more than 600 exchange-traded funds that claim to follow the principles of environmental, social and governance investing. But how many of them really do? This is the question for the U.S. Securities and Exchange Commission, Bloomberg Green reports, as the formidable securities watchdog wanders into a thicket of inconsistent standards and yardsticks, sniffing for greenwashers.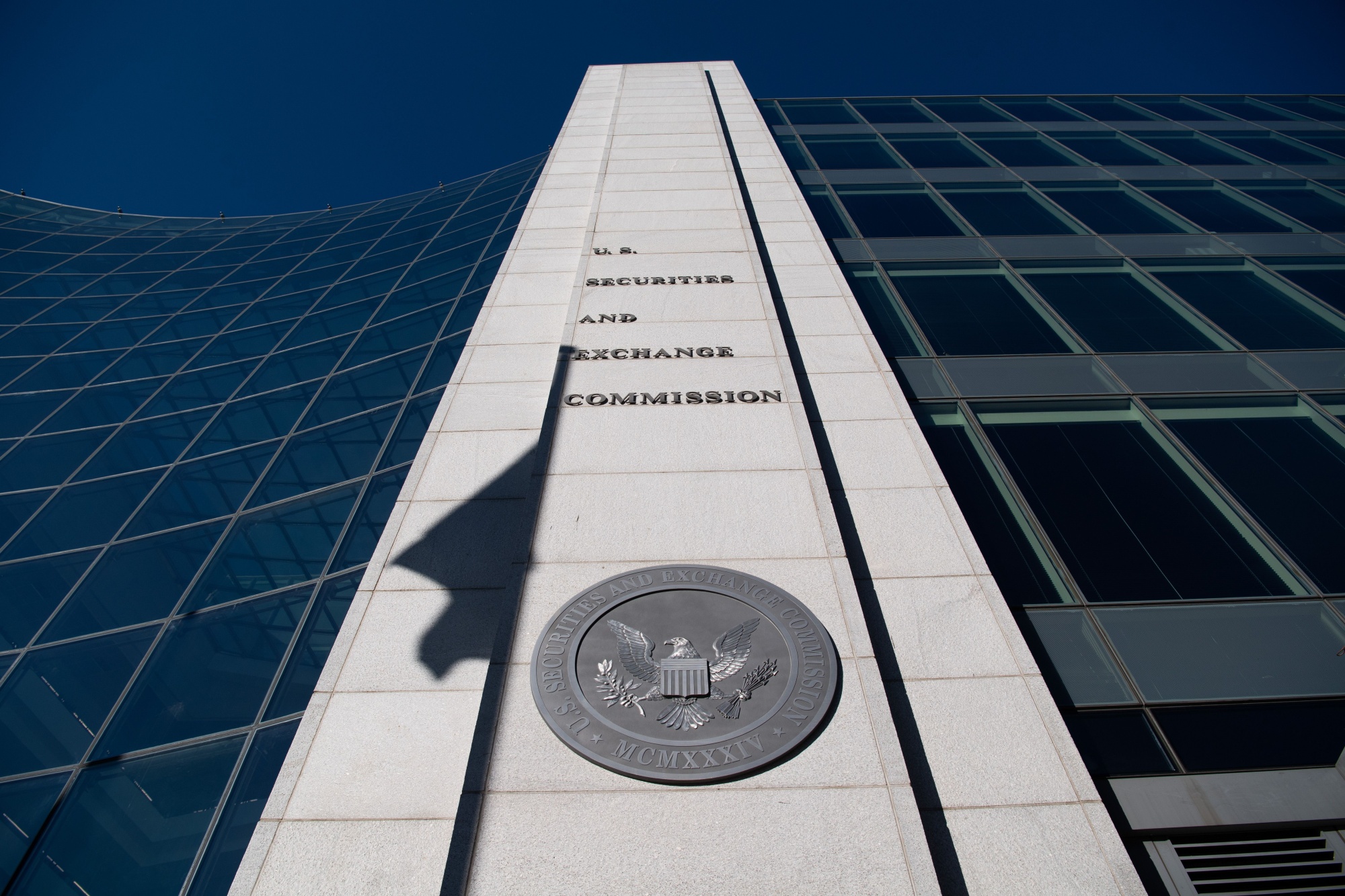 Like getting the Evening Briefing? Subscribe to Bloomberg.com for unlimited access to trusted, data-driven journalism and gain expert analysis from exclusive subscriber-only newsletters.
Sustainable Business Summit Global: On July 13-14, Bloomberg will bring together corporate leaders and investors to discuss innovation and best practices in sustainable business and finance. This global event will span key markets and time zones, leveraging Bloomberg's unrivaled expertise to focus on the risks and opportunities faced by executives and forward-thinking investors. Sponsored by Principal. Register here.
Before it's here, it's on the Bloomberg Terminal. Find out more about how the Terminal delivers information and analysis that financial professionals can't find anywhere else. Learn more.
Download the Bloomberg app: It's available for iOS and Android.
Older messages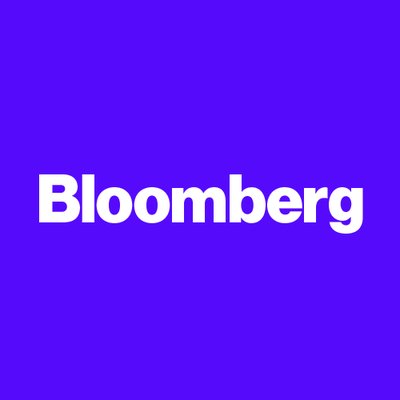 Bitcoin takes a dive
Tuesday, June 22, 2021
Bloomberg US Federal Reserve Chair Jerome Powell acknowledged that recent price increases have been bigger than expected, but reiterated that they are temporary in nature and not emblematic of a long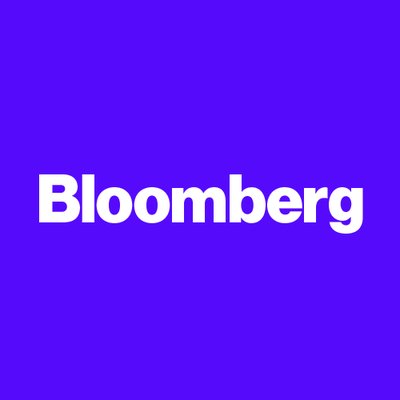 Covid rises in the South
Monday, June 21, 2021
Bloomberg Exxon Mobil is preparing to cut US office staff by 5% and 10% annually for the next three to five years. The plan is separate from the fossil fuel giant's announcement last year that it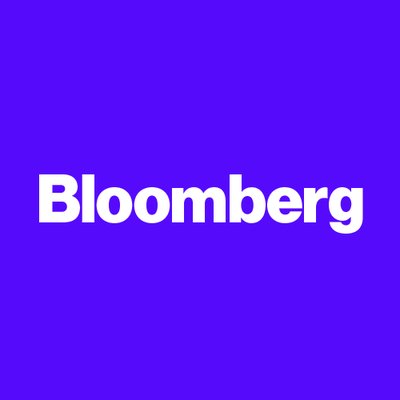 Hazardous to your health
Saturday, June 19, 2021
Bloomberg Follow Us Get the newsletter The return-to-office trickle is becoming a steady flow back into plastic-lined cubicles. Goldman Sachs unveiled the most aggressive Wall Street effort yet to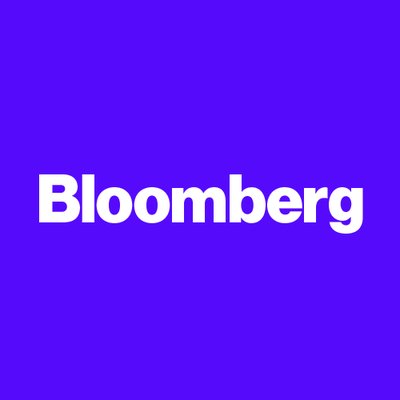 Fed sends investors fleeing
Friday, June 18, 2021
Bloomberg It was another rough day for US markets. The S&P fell 1.9% in the biggest weekly drop since February, extending a bout of volatility ignited by surprise hawkishness at the Federal Reserve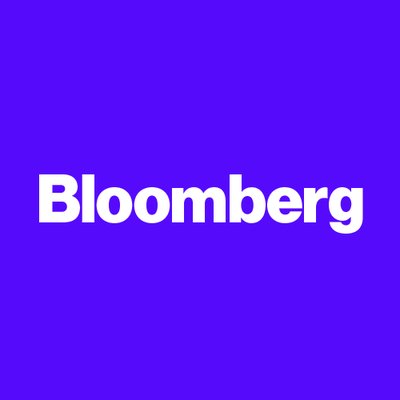 Deadly delta waves
Thursday, June 17, 2021
Bloomberg The UK recorded the most coronavirus cases in one day since mid-February as a new wave driven by the highly transmissible and potentially more resistant delta variant takes shape. More than