Issue #318
2021-06-24
Last week, the French President Emmanual Macron said he hoped that Europe will produce at least 10 companies worth €100 billion each by 2030. European start-ups have raised €45.9 billion so far this year, according to Dealroom data, already surpassing total investment for all of 2020. Indeed, we've read about a lot of deals in FinTech recently. Let's see if there will be a handful of €100 billion FinTechs in Europe by 2030. The Dutch startup Molli ($800 million ), the German whitelabel bank Solarisbank ($67,5 million ) and the IPO of the UK startup Wise.com might be a good sign! Whereas Nutmeg (UK) and Tink (Sweden) are not European at all after takeover by JP Morgan and Visa. But what does that mean in a small world? ;).
Stripe: Thinking like a civilization
In Patrick and John Collison, Stripe has two framers thinking at a civilization level. This is rare, even among tech's boldest executives. With the exception of Musk, Bezos, and Buterin, no founder is constructing an empire with quite the same thousand-year stare or detailed, architectural love as the Siblings Stripe. Mario has written the case study on Stripe. From the Collison brothers' beginnings, product offense as defense, their culture, their M&A, the competitive landscape, and an outlook for the next 10 years.
The Top 11 Fintech Disruptors of 2021
Although the year is not over some websites already know about who will be the top FinTech disruptors in 2021. Let's see if there will be change until the end of the year.
This little-known payments start-up is now Europe's third-biggest fintech

Dutch payments firm Mollie said it raised $800 million in a mega financing round valuing the company at $6.5 billion.That makes it the third-largest fintech unicorn in Europe after rival firm Checkout.com, according to CB Insights data. Competition in payments has intensified over the past decade, with fintech players like Stripe, Jack Dorsey's Square and Netherlands-based Adyen all vying for a bigger share of the $2 trillion market. Unlike its American rivals Mollie is mainly focuses on transactions with small businesses in Europe. Maybe this helps French President Emmanual Macron in its ambition to produce at least 10 companies worth 100 billion euros each by 2030 in Europe.
What It's Really Like to Be a Wall Street Whistleblower

"The SEC is not going to tell anyone about you, so don't get chatty. When whistleblowers see themselves as the little guy against the massive machine, they panic, they feel they have to yell the loudest." Eugene Ross did not feel at all confident about confronting a billion-dollar hedge fund with what he hoped was just a clerical error. At 45 years old, he was at the apex of his career.
UK fintech Wise set to list in London on July 7

The company, formerly known as TransferWise, plans to do a direct listing on the London Stock Exchange rather than sell shares at a set price in advance, with the opening price to be determined in an open auction on the date of admission to the exchange.
Banking platform solarisBank raises $67.5 million at $360 million valuation

While Germanys solarisBank might not be a familiar name, some of its clients have become quite popular. They include challenger banks such as Tomorrow, Insha and a newcomer called Vivid; business banking startups, such as Penta and Kontist; trading app Trade Republic; cryptocurrency startups Bison and Bitwala (recently renamed to Nuri).
Why El Salvador Made Bitcoin Legal Tender with President Nayib Bukele

As the founder of the political party Nuevas Ideas, President Bukele lived up to his reputation when on the 8th of June 2021, El Salvador enacted its Bitcoin Law, making it the first country to adopt bitcoin as a legal tender. The decision has been met with excitement and scepticism. It is his first interview since the Bitcoin law was passed. The decision to make bitcoin legal tender, education & infrastructure, volcano mining, and why he believes bitcoin is a 'no-brainer' are discussed.
Have some comments or suggestions? Send us an email at
news@fintechweekly.com
Found this newsletter useful? It would mean a lot to us if you forwarded this to your colleagues and friends and encourage them to subscribe at
www.fintechweekly.com
Follow us:
Copyright © 2021 FinTech Weekly c/o Railslove GmbH, All rights reserved.
You were subscribed to this list because: We are sending you this newsletter because you opted to receive weekly fintech insights from www.fintechweekly.com

Our mailing address is:




unsubscribe from this list

update subscription preferences





Older messages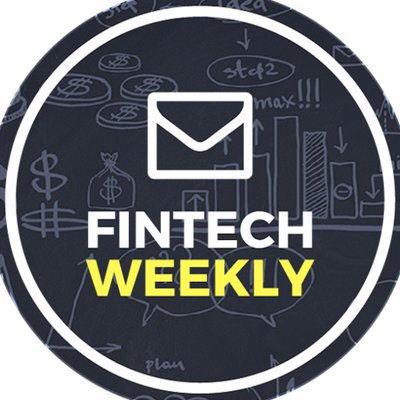 Fintech News Issue #317
Wednesday, June 16, 2021
NFT bubble stats, BankFI expending to Australia, Bitcoin El Salvador, Coinbase, Visa FinTech Fast Track Member See Online Issue #317 2021-06-16 Mixed sentiment this week in the alternative finance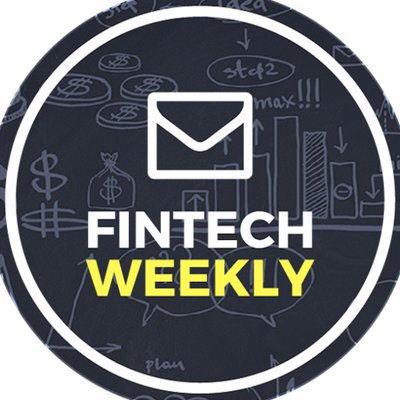 Fintech News Issue #316
Tuesday, June 8, 2021
NFT market bubble, Africa World Leader in Digital Currencies, World Payments Report, 10 million Series A Fly Now Pay Later See Online Fintech News Issue #316 2021-06-08 While in the 90th credit card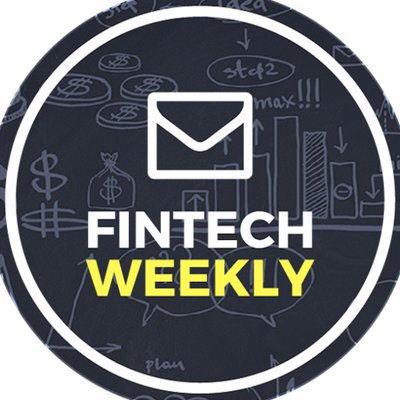 Fintech News Issue #315 - Banking = Stress?
Sunday, May 30, 2021
here is your latest news update in fintech. See Online Fintech News Issue #315 - Banking = Stress? 2021-05-31 Every week or month a new neobank is popping up somewhere across the US, Asia or the EU.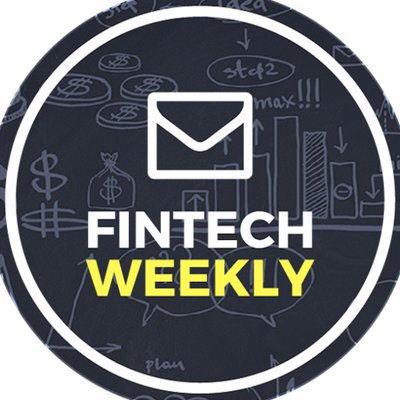 Issue #314 - Sustainable FinTech
Monday, May 24, 2021
here is your latest news update in fintech. See Online Fintech News Issue #314 2021-05-24 The decade just started but the main theme will be climate change. Either humanity is tackling the challenge or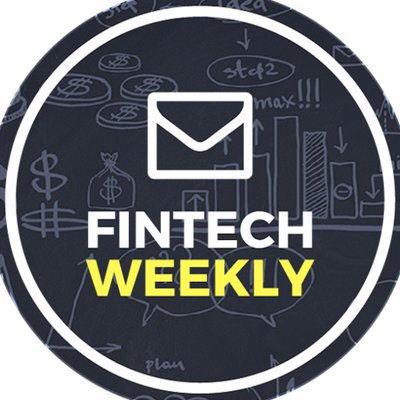 Issue #313 - Should Fintech Startups Hire Bankers?
Thursday, May 6, 2021
here is your latest news update in fintech. See Online Fintech News Issue #313 2021-05-06 Should Fintech Startups Hire Bankers? Should Fintech Startups Hire Bankers? via Forbes The war for talent in