Issue #320
2021-07-08
More and more companies are choosing direct stock exchange listings over traditional listings. By that companies save on fees for underwriting the IPO offering and avoid mispriced shares as it is estimated by investment banks and not the market. In direct listings, no new shares and additional capital are raised. However, Wise is still being advised by banks like Goldman Sachs and Morgan Stanley.
Fintech Summit Latam
Latin America and the world are embracing the fight against COVID-19. Despite this challenge, Fintech demand in the Region has been accelerated. More than ever, financial institutions are facing the need to provide digital financial services. Every day increasingly, it is becoming clearer the importance of solid cross-country digital financial strategies.
Instagram To Allow Users Sell NFT Collectibles, New Leak Reveals

According to a leak by Alessandro Paluzzi (leaker and mobile developer), Instagram is planning to adopt its own version of NFTs soon. Instagram is still working on Collectibles (Instagram posts offering NFTs will be labeled as "Collectible") The "Collectible" name will alert users that the given post contains a purchasable NFT. In the past, Instagram has mentioned the possibility of introducing payment features in the future.
Swiss bank UBS says Bitcoin is 'unsuitable' for institutional investors

UBS (Swiss banking giant) has warned its clients that the regulatory crackdowns can make Bitcoin unsuitable for professional investors. In the report, it is stated that China's crackdown on mining already hurt the market but UK's and US's tougher rules will be bad for crypto as well. According to Nirmala Sitharaman (Indian Minister of Finance), the cabinet note for the country's crypto bill is ready, saying that "from our side, I think one or two indications that I have given is that at least for fintech, experiment and pilot projects a window will be available".
YouTuber accused of engineering multi-million-dollar pump-n-dump via Uniswap

Patrick Shyu (famous YouTube and an ex-Google tech lead) launched the Million token (MM) via an initial DEX offering on Thursday on Uniswap His channel is called TechLead and it has 1.1 million subscribers. The launch price was $1.00 and it sky-rocketed 3,500% within just three days (it hit $36.87 on Sunday). The price has crashed since than to $15.26 (at the time of the writing). The immediate crash led to speculations and accusations on Twitter that MM might be a pump-and-dump project What can potentially back up this is that a large amount was pulled from the liquidity pool by the same address that minted the MM tokens
JPMorgan to acquire OpenInvest

Backed by capital from Andreessen Horowitz, Y Combinator, QED, and others, OpenInvest was founded in 2015 with a core focus on helping advisors unlock the social and environmetal impact of their clients' investments.
Bank execs predict branch model will be dead within 5 years

With Covid-19 leading to an uptick in digital banking, nearly two thirds of industry executives from around the world think that the branch-based model will be dead within five years, according to an Economist Intelligence Unit survey.
Iceland's four-day work week trial was a triumph for all

"My older children know that we have shorter hours and they often say something like 'Is it Tuesday today, dad? Do you finish early today? Can I come home directly after school?,'" says one happy father, "and I might reply 'Of course'. We then go and do something — we have nice quality time. ✨
Europe makes the case to ban biometric surveillance

Your body is a data goldmine. From the way you look to how you think and feel, firms working in the burgeoning biometrics industry are developing new and alarming ways to track everything we do. And, in many cases, you may not even know you're being tracked.
Have some comments or suggestions? Send us an email at
news@fintechweekly.com
Found this newsletter useful? It would mean a lot to us if you forwarded this to your colleagues and friends and encourage them to subscribe at
www.fintechweekly.com
Follow us:
Copyright © 2021 FinTech Weekly c/o Railslove GmbH, All rights reserved.
You were subscribed to this list because: We are sending you this newsletter because you opted to receive weekly fintech insights from www.fintechweekly.com

Our mailing address is:




unsubscribe from this list

update subscription preferences





Older messages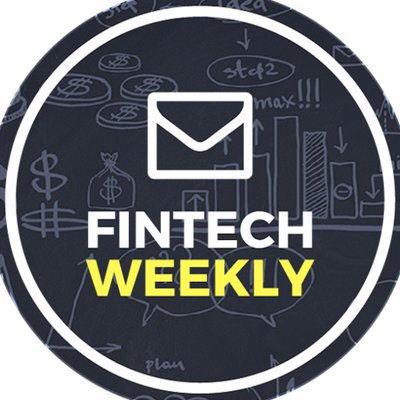 Fintech News Issue #319
Friday, July 2, 2021
Health Management in China, German Funds now invest in Bitcoin, Banker quitting jobs See Online Issue #319 2021-07-02 Can you find the next corona with new technologies? The smart healthcare team of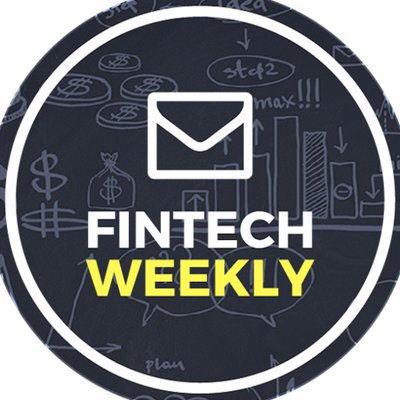 Fintech News Issue #318
Friday, June 25, 2021
Stripe: Thinking Like a Civilization, Europe FinTech scaling, ETH Futures, takeover of Tink and Nutmeg See Online Issue #318 2021-06-24 Last week, the French President Emmanual Macron said he hoped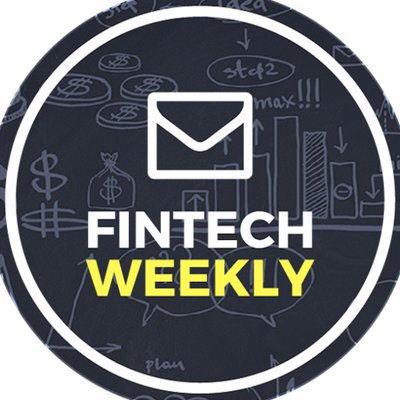 Fintech News Issue #317
Wednesday, June 16, 2021
NFT bubble stats, BankFI expending to Australia, Bitcoin El Salvador, Coinbase, Visa FinTech Fast Track Member See Online Issue #317 2021-06-16 Mixed sentiment this week in the alternative finance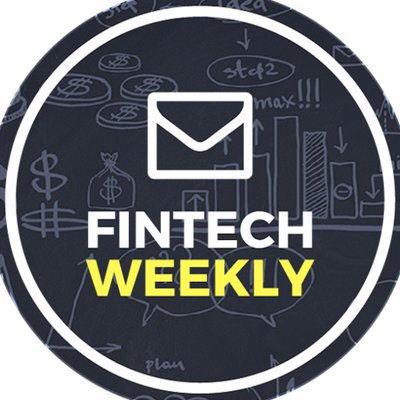 Fintech News Issue #316
Tuesday, June 8, 2021
NFT market bubble, Africa World Leader in Digital Currencies, World Payments Report, 10 million Series A Fly Now Pay Later See Online Fintech News Issue #316 2021-06-08 While in the 90th credit card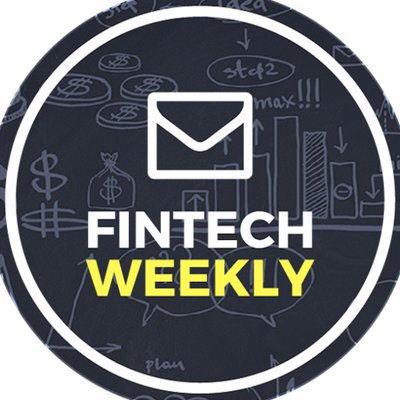 Fintech News Issue #315 - Banking = Stress?
Sunday, May 30, 2021
here is your latest news update in fintech. See Online Fintech News Issue #315 - Banking = Stress? 2021-05-31 Every week or month a new neobank is popping up somewhere across the US, Asia or the EU.