Switch Weekly - Indie updates and Axiom arrives
Your Nintendo digest for the week ending August 16.
Web version | Unsubscribe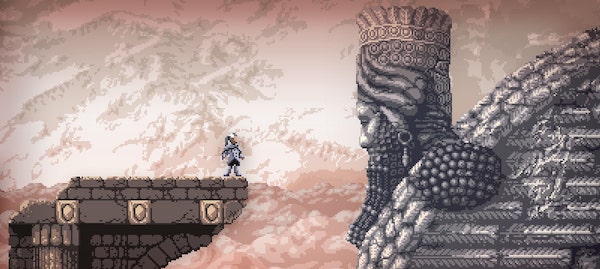 Hi, Chris here with issue #245 of Switch Weekly. Hope you've had a good week.
Nintendo shared a 20-minute update on upcoming indie games this week with another Indie World presentation. It was a pretty good one I thought, with some neat announcement, a slew of shadow drops, and some dates for anticipated titles. I've linked up the video in the issue below, along with some highlights and commentary. I thought it was odd to not see Spelunky mentioned, however just a few days later we got a date for that too. Oh, and no Silksong yet folks.
A relatively quiet week on the eShop in terms of big releases — however still plenty to check out as we've got just over 25 games coming to the Switch over the next seven days. Full list is below. Oh, and I missed Art of Rally in last week's issue — it's out now (thanks for the note on that Pan Nindyk).
Before I go I just wanted to note that a few weeks back I started 🌲 planting a tree for each issue of Switch Weekly sent — it's a small way to offset some of the carbon involved in getting this email into your inbox. I shared the news with Switch Weekly patrons - who then kindly planted some more trees. We're now at over 100 trees planted, which according to Ecologi will result in a 0.5T carbon reduction.
That's all from me,
Chris ✌️
🎮 Currently Playing — The Legend of Zelda: Skyward Sword HD, Button City, Kirby's Dream Course
🎮 Upcoming Releases

All releases are digital, Europe & U.S. unless otherwise stated.
Release data sourced in collaboration with Switch Scores.
⭐️ = Ones to Watch | 📦 = Physical release | 🎮 = Demo available
Monday, August 16
Tuesday, August 17
Wednesday, August 18
Thursday, August 19
Friday, August 20
Sunday, August 22
---
❤️ Did you know: Switch Weekly remains accessible and sustainable thanks to the ongoing support of my amazing patrons, including:

PC, CapnGoat, SB, FrozenTrout, JR, MindFad, Greg, Michael Fairley, Chris D, and others — join them.

Switch Weekly is sent once weekly. If you're no longer interested, you can unsubscribe.
This newsletter may contain affiliate links, which help keep the newsletter sustainable.

Copyright © 2021 Switch Weekly - Chris Brandrick, All rights reserved.
Made in Europe.
Older messages
Switch surpasses PS3 and Xbox 360, plus OLED impressions
Sunday, August 8, 2021
Your Nintendo digest for the week ending August Sunday. Watch out Wii Web version | Unsubscribe Switch Weekly Issue 244 — August Sunday, 2021 Nintendo Switch OLED Hey, hope you're doing good.
Ace Attorney on Switch is Great
Sunday, August 1, 2021
Your Nintendo digest for the week ending August Sunday. No Objections Web version | Unsubscribe Switch Weekly Issue 243 — August Sunday, 2021 Great Ace Attorney Hello, hope you're well. Chris here
Pokemon unite for your moolah
Sunday, July 25, 2021
Your Nintendo digest for the week ending July Monday. MOBAMON Web version | Unsubscribe Switch Weekly Issue 242 — July Monday, 2021 Pokemon Unite Hi, here's issue #242 of Switch Weekly, with your
Is OLED enough to get you Switching?
Sunday, July 11, 2021
Your Nintendo digest for the week ending July Sunday. New Model, Same Tricks. Web version | Unsubscribe Switch Weekly Issue 240 — July Sunday, 2021 Nintendo Switch (OLED model) Hello, Chris here with
Here's your Nintendo update
Sunday, July 4, 2021
Your Nintendo digest for the week ending July Monday. Despicable Board. Web version | Unsubscribe Switch Weekly Issue 239 — July Monday, 2021 A Nintendo Switch - Photo by Ehimetalor Akhere Unuabona on