Morning Brew - ☕️ That's one expensive rock
| TOGETHER WITH | |
| --- | --- |
Good morning. We've been running giveaways for the better part of the four years I've been at Morning Brew, ranging from MacBooks to vacations. But the giveaway our growth team has concocted for this week is as wacky as I've seen. Here's the deal:
The first 5,000 readers to refer 5 friends to the Brew this week will receive a limited edition Morning Brew backpack.

At the same time, we're raffling off free Nuggs (hugely popular plant-based chicken nuggets) for

an entire year

to 10 lucky readers. You need at least one referral this week to be entered into the raffle.
So, it seems to me you could lock in the backpack by racking up 5 referrals in the next few hours, while also putting your hat in the ring for free Nuggs. Not the worst deal. You can start sharing here or scroll down to peep the design of the backpack. 
—Neal Freyman
| | | | |
| --- | --- | --- | --- |
| | Nasdaq | 14,714.66 | |
| | | | |
| --- | --- | --- | --- |
| | S&P | 4,441.67 | |
| | | | |
| --- | --- | --- | --- |
| | Dow | 35,120.08 | |
| | | | |
| --- | --- | --- | --- |
| | Bitcoin | $50,175.35 | |
| | | | |
| --- | --- | --- | --- |
| | 10-Year | 1.269% | |
| | | | |
| --- | --- | --- | --- |
| | Moderna | $382.98 | |
*Stock data as of market close, cryptocurrency data as of 11:00pm ET. Here's what these numbers mean.
Markets:

Don't look now (or rather, definitely look) because bitcoin topped $50,000 last night. And for today's stock spotlight, we're highlighting Covid-19 vaccine maker Moderna since it's the

top performer

in the S&P 500 so far this year.

DC:

The House returns from its August recess today. And after all the "So

how

was Kennebunkport?" small talk, Democrats will have to hash out

very real differences

over the path forward for the $1 trillion infrastructure bill and a $3.5 trillion social policy package.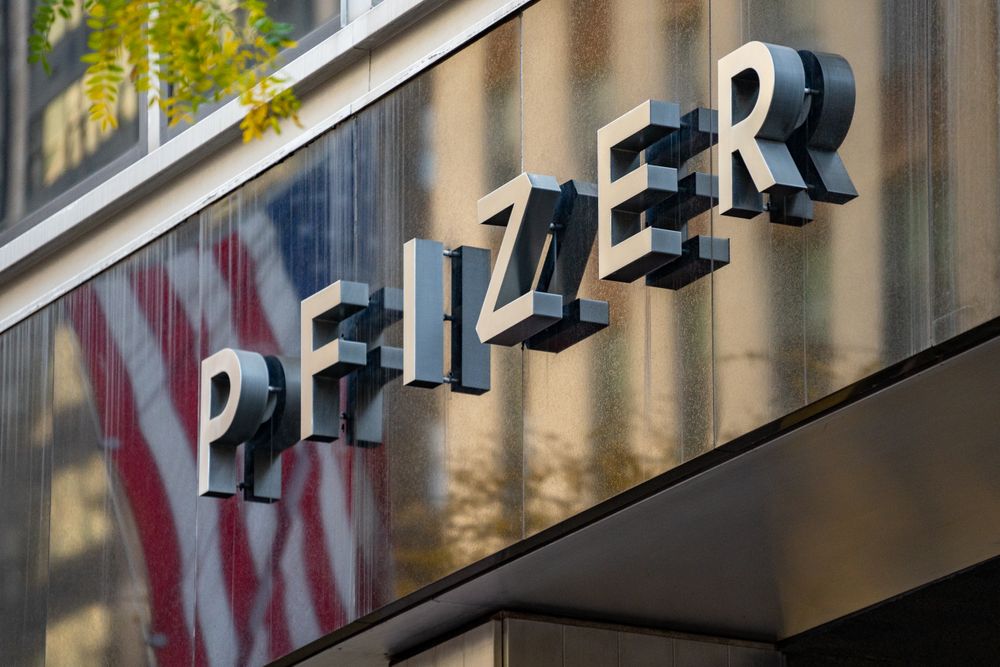 David Dee Delgado/Getty Images
The FDA could grant full approval to Pfizer-BioNTech's coronavirus vaccine as soon as today, according to the NYT. 
It's a milestone that's up there with a couple's first "I love you" exchange. Full approval will likely lead to more vaccine requirements among organizations and businesses, and, officials hope, will build more confidence among skeptical Americans to get the shot voluntarily. 
Right now, three US-made vaccines—Pfizer, Moderna, and J&J—have been authorized for emergency use only. So what does "full approval" have that "emergency use" doesn't?
More data:

Emergency use authorization was given following a clinical trial of more than 40,000 people and an average follow-up time of two months. For full approval, regulators want to follow up with people who've received a vaccine

after six months

. So, in effect, you go from tens of thousands of pages for review to hundreds of thousands, according to FDA vaccine overseer Peter Marks. 

More manufacturing scrutiny:

Full approval requires more inspections of facilities and vaccine makers to provide more detailed production info, per Marks. 
What could happen next
Organizations may feel empowered to introduce vaccine requirements where they've hesitated before. Businesses are allowed by law to require their employees to get the shot (and many have requirements in place already), but full approval offers a bulletproof legal vest. 
More hospitals and universities are also expected to roll out mandates. The University of Minnesota, for example, said it would

require vaccination

among its Golden Gophers once full approval is handed down.
Hesitant Americans might also be more willing to get a jab on their own. 30% of unvaccinated adults said they'd be more likely to get a vaccine once it was fully FDA approved, according to a Kaiser Family Foundation study from June. 
But most US adults simply don't have all the information. In the same survey, two-thirds either said they believed that the vaccines had full approval already or didn't know the vaccines' approval status.
Looking ahead...the next vaccine to be considered for full approval is Moderna's, which could come a few weeks after Pfizer's green light.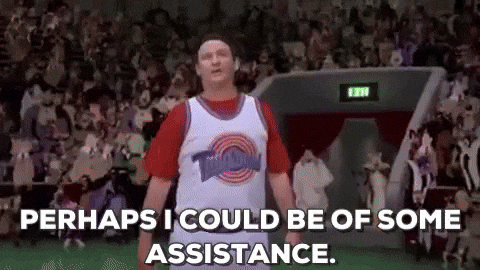 Space Jam
The US government needs a little private sector muscle to help with its mammoth evacuation effort in Afghanistan. 
On Sunday, the Pentagon ordered six commercial airlines, including United, American, and Delta, to provide 18 planes in order to shuttle evacuees from air bases in Germany and Qatar to their final destinations. No commercial jets will land in Afghanistan's capital, Kabul.
How can it do that? Following the Berlin airlift post-WWII, the government created the Civil Reserve Air Fleet, which allows it to compel airlines to lend a fuselage in emergency times. The order is similar to when the government forced manufacturers to make ventilators in the early days of the pandemic.
The Civil Reserve Air Fleet is a bit rusty. It's only been activated

two times

in history, in Kuwait in 1990–1991 and Iraq in 2002–2003.
Zoom out: President Biden has committed to airlift all Americans and Afghan allies who want to leave Afghanistan, but the area around the Kabul airport has remained chaotic and violent, as Taliban fighters mix with desperate Afghans hoping to leave the country. Seven Afghan civilians died on Saturday in the crush of people trying to enter the airport.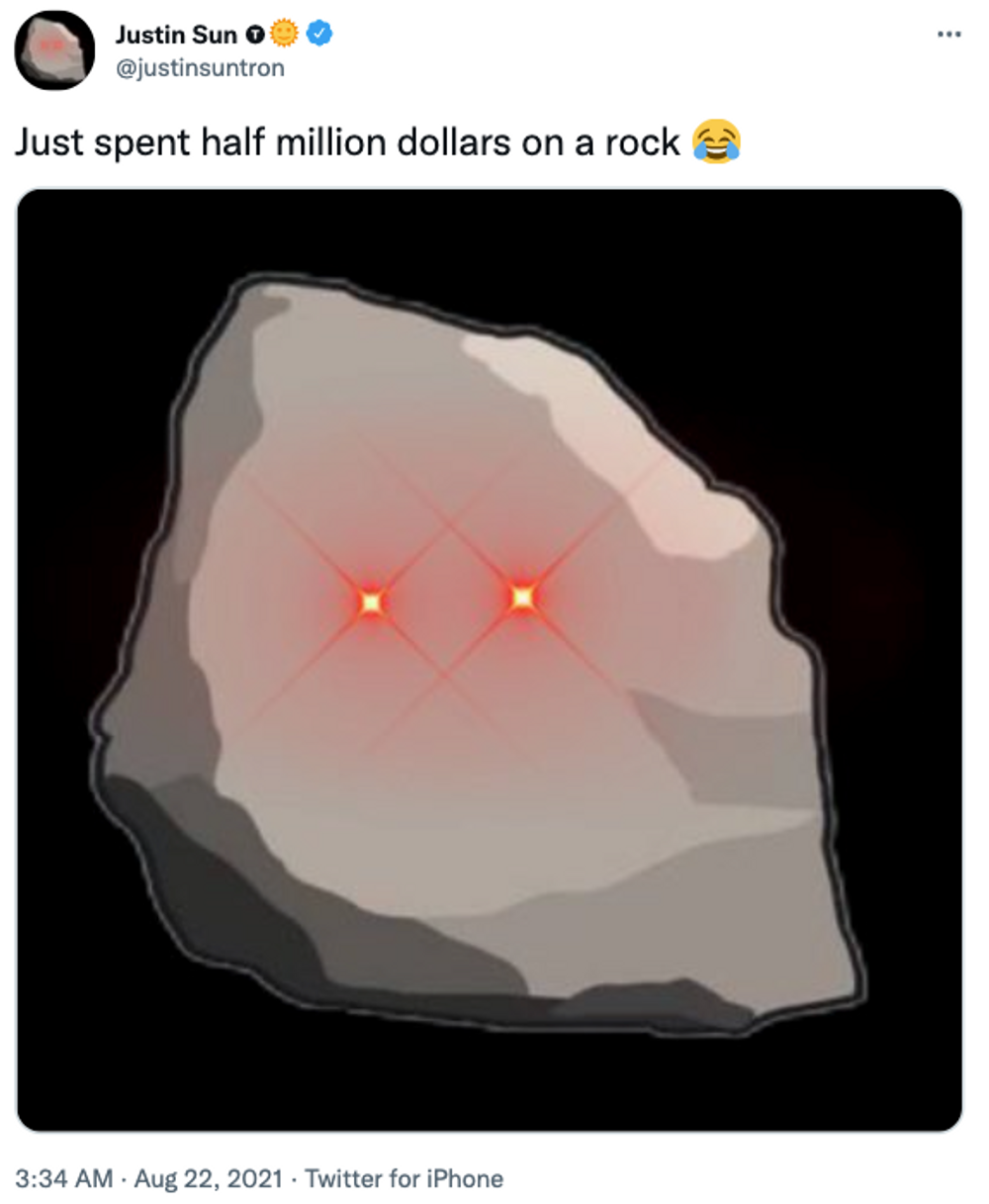 Justin Sun on Twitter
Actually, 31-year-old crypto mogul Justin Sun spent $611,710 to buy an EtherRock NFT yesterday. And he can't even take it home and pet it. Because it's literally just a Clipart of a rock.
What's going on: EtherRocks are one of the latest crazes in the world of NFTs (non-fungible tokens), which allow people to acquire ownership of digital assets using blockchain technology. 
So why would you want to own one? The same reason you'd buy a rare baseball card—the originals are scarce and some people believe they have tremendous value. EtherRock was one of the earliest NFT projects from way back in 2017.
"These virtual rocks serve NO PURPOSE beyond being able to be brought and sold, and giving you a strong sense of pride in being an owner of 1 of the only 100 rocks in the game :)" the EtherRock website states.
As of yesterday, the cheapest EtherRock available was selling for 321.12 ether, or $1.05 million.
Zoom out: Reports of NFTs' deaths have been greatly exaggerated, and after a short lull demand has soared this summer. OpenSea, for instance, became the first NFT marketplace to pass $1 billion in monthly trading volume this month. The platform had just over 300 users in January 2021...now it has nearly 26,000.
You're a person, so there's a good chance you've had trouble sleeping or focusing (or probably both). Which is why beam put their considerable craniums together to create their dream powder and focus capsules.
Their dream powder is sure to have you ZZZ-ing like a Koala in a fluffy cloud. And when it's time to rise and shine, beam's focus capsules ensure you'll be calm, cool, collected, and zeroed in on your daytime tasks.
And a beam subscription gives you access to 20% off products, free shipping, flexible deliveries, and more.
Heck—if you subscribe to beam right now, we'll even throw in a free gift of five servings of focus capsules and five servings of dream powder, on us. (OK fine, beam is paying for it. We just want you to like us. We're self-conscious because beam makes cool, nano-CBD-infused functional supplements, and we only write newsletter ads.)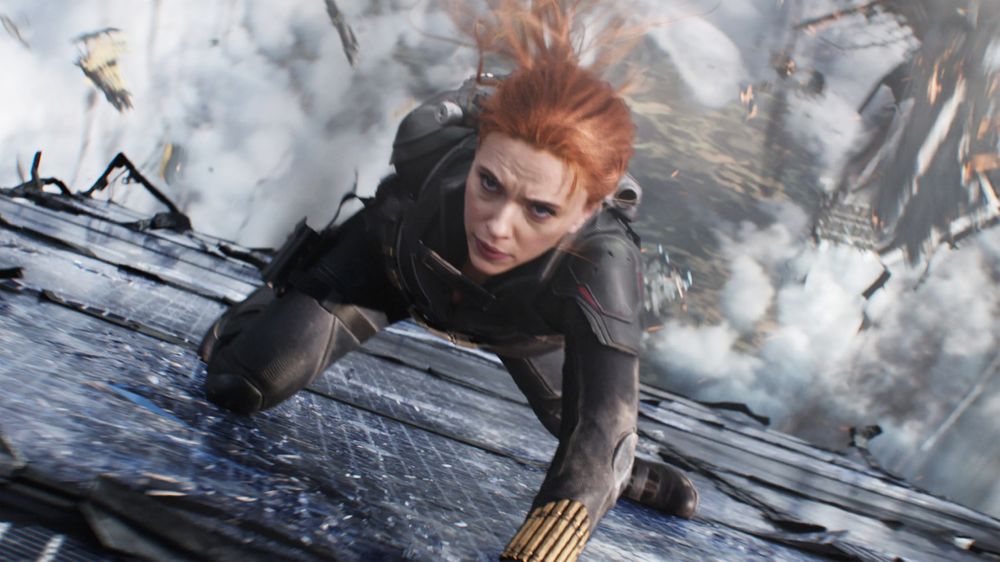 Disney/Marvel
Stat: Black Widow earned more than $125 million in online revenue (streaming, downloads, etc.), compared to $367 million at the global box office. Disney released the stats as it aims to take Scarlett Johansson's lawsuit, which claims Disney breached its contract with the star by releasing the film simultaneously on streaming devices and in theaters, to arbitration instead of a civil trial.
Quote: "You are not a horse. You are not a cow. Seriously, y'all. Stop it."
A tweet by the FDA that implored people to stop self-medicating against Covid-19 with a drug called ivermectin. Ivermectin is typically given to livestock for deworming purposes, but enough people have been taking it recently that the FDA and Mississippi's state epidemiologist have issued warnings.
Read: Searing reflections on Afghanistan. (Sarah Chayes)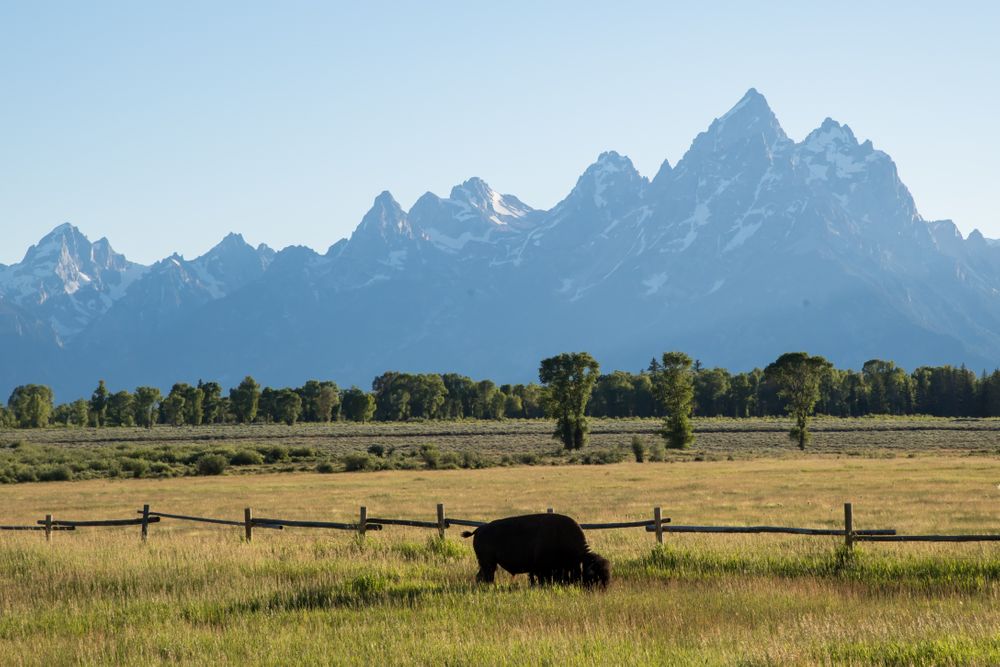 Nurphoto/Getty Images
Jackson Hole: The final approach into the Jackson Hole, WY, airport is one of the most stunning in the world. Unfortunately, no central bankers will be landing there this week after their annual symposium moved online due to Covid. It'll still be noteworthy—tune in for Fed Chair Jerome Powell's keynote address on Friday for clues on when the Fed will begin winding down its Covid-era stimulus programs. 
Earnings: The Q2 earnings train rolls on, but with most big companies having reported already, we're nearly at the caboose. Salesforce, Snowflake, Peloton, Best Buy, Gap, and Dollar General round out the schedule this week. 
Everything else:
A tradition unlike any other: Starbucks is expected to drop its Pumpkin Spice Latte offerings on Tuesday. 

NY Gov. Andrew Cuomo will officially step down Monday night amid a sexual harassment scandal.

The college football season kicks off on Saturday.
Bone up. The joint replacement market is a $19.6B industry with over a million knee replacements per year. Monogram is overhauling the industry for patients and doctors with a personalized approach that uses robotics, AI, and 3D printing. You can invest in this groundbreaking, knee-fixing company here.*
No more hunting down receipts. With Divvy, a new and innovative corporate card + expense management system, you can close books in days (not weeks). This month, you get a $50 Amazon gift card just for joining a 20-minute demo—try Divvy here.* 
Dive back into the week:
*This is sponsored advertising content
Kriss Kross: This puzzle is the movie x music crossover event of the season. Play it here.
Where in the world?
Can you identify Afghanistan on this map of Central Asia? 
Vegan chicken nuggets and backpacks: That's what Morning Brew does.
If you missed the note at the top of the newsletter, here's what's going on this week:
The first 5,000 readers to refer 5 friends to the Brew through Friday will receive a limited edition Morning Brew backpack.

At the same time, we're raffling off free Nuggs (hugely popular plant-based chicken nuggets) for an entire year to 10 readers who share this week. You need at least 1 referral to be entered into the raffle.
If you want the backpack, you're not alone...so get sharing to secure one today. 
*See terms and conditions here and here for the giveaway. 
Older messages

☕️ Can't explain it
Sunday, August 22, 2021
Why are so many US diplomats falling ill overseas? Together with AMEX August 22, 2021 | View Online | Sign Up Joe Anderson IN THIS ISSUE New and improved Stock Watch E-commerce lessons from a

☕️ Big fan
Saturday, August 21, 2021
Jeopardy! goes searching for a new host... August 21, 2021 View Online | Sign Up Daily Brew TOGETHER WITH Cariuma Good morning. To all our readers in the Northeast, prepare for a nice soaking this

☕️ #OOTD
Friday, August 20, 2021
Kendra Scott's CMO talks #RushTok. August 20, 2021 Marketing Brew TOGETHER WITH ParcelLab Happy Friday. We made it. No, you didn't imagine seeing that Halloween candy in the grocery store. Fall

☕ Nice wallet
Friday, August 20, 2021
Who wants a VR workplace? August 20, 2021 Emerging Tech Brew TOGETHER WITH Nadex How goes it? Believe it or not, this is the seventh Emerging Tech Brew newsletter to mention the words "Boaty McBoatface

☕️ Cribs
Friday, August 20, 2021
Back-to-college dorm shopping starts on TikTok. August 20, 2021 Retail Brew Route Happy Friday. This month is zipping by faster than pumpkin spice products are hitting shelves, and we just finished