Morning Brew - ☕️ Hot space SPAC
| TOGETHER WITH | |
| --- | --- |
Good morning. Before we get into the news, a quick reminder about our exciting giveaway this week. To recap:
Be one of the first 5,000 readers to refer five friends to the newsletter and you'll win a free backpack—great for those commutes you'll eventually resume in 2026. 

Plus, get just 1 friend to sign up and you'll be entered into a raffle to win a free year of NUGGS, aka the Tesla of chicken.
Secure that free backpack now. 
— Neal Freyman, Sherry Qin, Matty Merritt 
| | | | |
| --- | --- | --- | --- |
| | Nasdaq | 14,942.65 | |
| | | | |
| --- | --- | --- | --- |
| | S&P | 4,479.53 | |
| | | | |
| --- | --- | --- | --- |
| | Dow | 35,335.71 | |
| | | | |
| --- | --- | --- | --- |
| | Bitcoin | $49,482.60 | |
| | | | |
| --- | --- | --- | --- |
| | 10-Year | 1.252% | |
| | | | |
| --- | --- | --- | --- |
| | BioNTech | $382.10 | |
*Stock data as of market close, cryptocurrency data as of 6:00pm ET. Here's what these numbers mean.
Markets:

The Nasdaq hit a

record close

as investors celebrated the full approval of Pfizer's Covid-19 vaccine. Vaccine-maker shares, from Pfizer to its partner BioNTech to Moderna, all got a boost.

Afghanistan:

The US brought

10,400 people

out of Afghanistan over the 24 hours that ended Monday morning, its biggest evacuation day by far. How long the effort will last is still being debated, though. The Taliban have demanded that the US completely pull out of the country by August 31.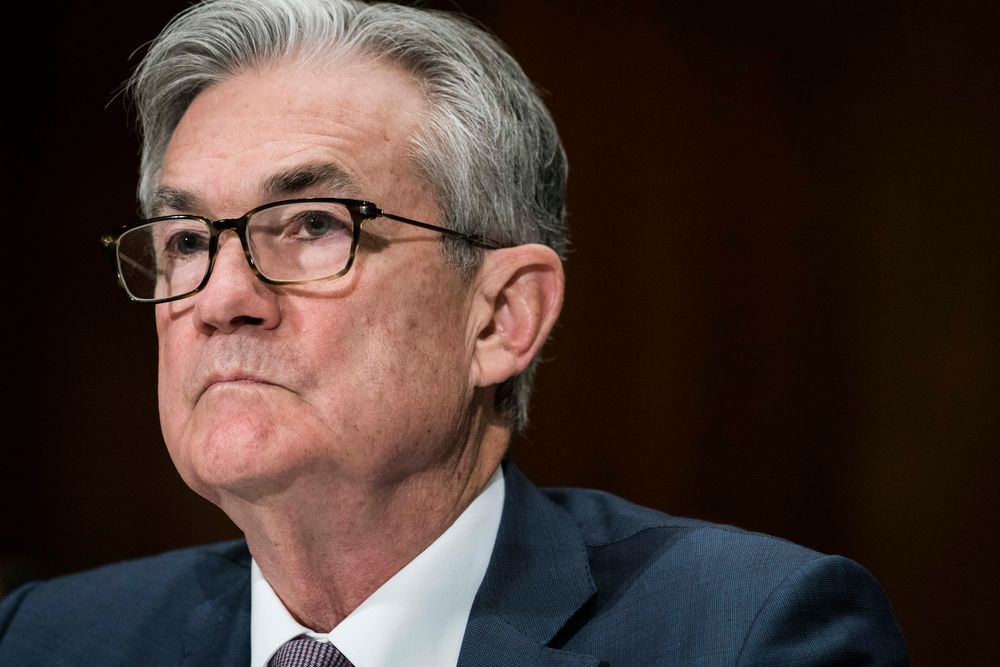 Sarah Silbiger/Getty Images
Fed Chair Jerome Powell's big policy speech on Friday is like the business world's Super Bowl, which means endless speculation, gossip, and betting in the week leading up. 
One of the buzziest topics: Will Powell's speech be one of his last as Fed Chair? Around Labor Day, President Biden is expected to decide whether to keep Powell in the role after his four-year term expires in February. 
Why you should care: The Fed Chair is the world's most powerful economic policymaker. Their every word, hand gesture, and stray cough is dissected by investors all over the globe, and Fed Chairs can influence everything from mortgage rates to your grocery bill. 
Where is Biden's head at? 
Most economists think Biden would be scoring an own goal by not reappointing Powell, who is broadly popular. 
Biden could also risk angering some people in his cabinet if he switches gears. Treasury Secretary Janet Yellen, who ran the Fed before Powell, has reportedly told White House officials that she supports four more years of Powell—an endorsement that significantly boosts his chances of reappointment. 
But Powell has plenty of critics, too. The nonpartisan think tank Better Markets published a report yesterday that attacks Powell for loosening regulations for big banks and for ignoring pressing climate change risks (popular criticisms of Powell from the left). From the other flank, Powell gets heat for letting inflation rip higher and not acting with more urgency to cool off a potentially too-hot economy.
In general, Powell has gotten high marks even among critics for his handling of the pandemic and for keeping a low profile as former President Trump bashed him several years ago.
What do you think? Should Powell get another four years? Vote here. – NF
Pfizer's Covid-19 vaccine received full approval from the FDA yesterday, becoming the first US-made vaccine to move beyond emergency use authorization. Health officials hope that full approval will empower organizations to introduce vax requirements and give hesitant folks more confidence that vaccines are safe and effective.
Here's what happened
More mandates did roll out: NYC and New Jersey announced yesterday that all public school employees will be required to get vaccinated. The Pentagon also announced that a vaccine mandate for all service members would be introduced ASAP.
It wasn't even a bit this time: AMC's stock jumped nearly 7% after investors predicted that full approval = more vaccinations = more people willing to see Dune in person. Other "reopening" stocks, like airlines and cruises, also got a boost. 
Call them by their name: After gaining full approval in the US, Pfizer will be able to officially market its vaccine by its real name: Comirnaty (a combination of the words community, immunity, mRNA, and Covid). When it received full approval in the UK, Moderna chose "Spikevax," which goes harder than a packed basement show. – MM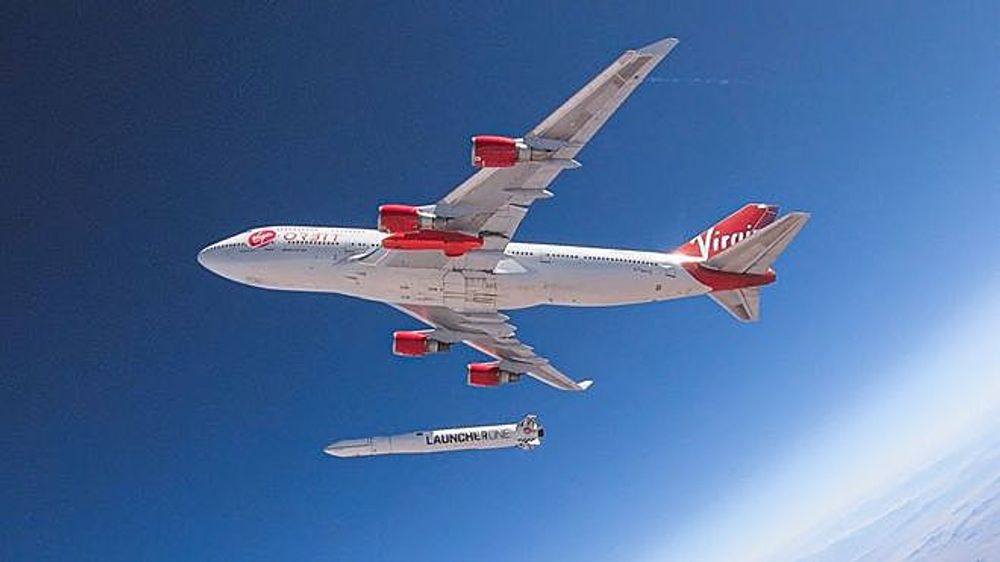 Virgin Orbit
Richard Branson ushered in the SPAC boom when he took his space tourism company, Virgin Galactic, public using this unconventional method in 2019. Now he's doubling down with Virgin Orbit, which yesterday said it would go public via SPAC at a $3.2 billion valuation later this year. 
Not to be confused with its sister company Virgin Galactic, Virgin Orbit sends small satellites, not people, to low-earth orbit using modified Boeing 747 jets.
Big picture: For most rocket companies of a certain size, SPACs are destiny. Rocket builder Astra hit the market on July 1 via SPAC, and small rocket launcher Rocket Lab will start trading tomorrow. 
If these young companies can grab market share, untold riches await. The space industry could be worth more than $1 trillion by 2040, with the satellite internet sector making up at least 50% of the entire pie, according to Morgan Stanley.  
Virgin Orbit will use its capital infusion to try and catch up to Elon Musk's SpaceX, the most active US rocket launcher. It's already sent more than 1,500 internet-beaming satellites into orbit. – SQ
When you hear of Fundrise, what does it bring to mind? Maybe "private real estate investing." Maybe you think "tech-driven investing." But if you ask us, we think: dessert.
Wait! Hear us out. Building your finances is a lot like building a sundae. You got your base: stocks, bonds, mutual funds. Those are like the scoops of ice cream. On top of that you may even sprinkle on some investments like crypto or NFTs. Voila, a solid sundae. 
But Fundrise thinks your sundae could use a cherry on top: private real estate. A classic addition, private real estate is a time-tested way to add real diversification to your portfolio. It's also generally uncorrelated to public markets, so even if that ice cream begins to melt, the cherry on top won't. 
Hungry yet? You can join over 150,000 investors who are already building a portfolio of quality real estate at the touch of a button.
Stat: Is the PSL's reign of terror finally over? At Starbucks, Pumpkin Cream Cold Brew outsold the Pumpkin Spice Latte last year. Cold drinks in general accounted for 74% of the company's beverage sales last quarter, an increase of 10 percentage points from the previous two years. You can order both the PSL and the pumpkin cold brew starting today. 
Quote: "We want to have a seat at the table as the crypto economy evolves."
Visa's head of crypto explained the company's decision to buy a CryptoPunk NFT for almost $150,000. Visa said it expects other companies to jump on the trend and use NFTs to "express their brand identities and connect with passionate communities of creators and collectors."
Read: Costa Ricans live longer than us. What's the secret? (New Yorker)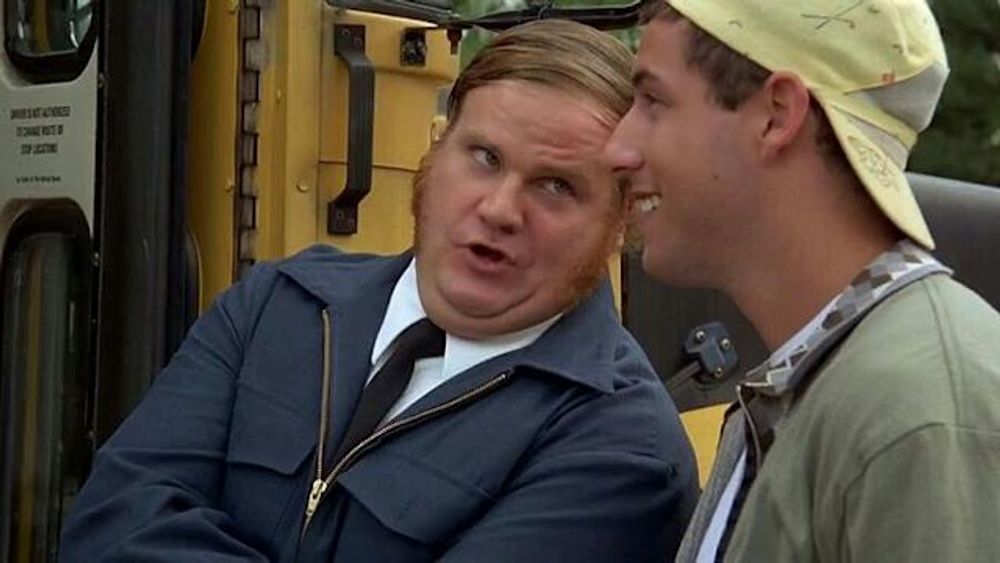 Billy Madison
Among the many challenges school districts are facing this fall, a severe bus driver shortage is at the top of the list. Here's how bad it is:
Pittsburgh Public Schools delayed its return to the classroom by two whole weeks to buy time and find 400 more drivers. 

One Delaware school district is offering to pay parents $700 to take over pickup and dropoff duties for the school year.
Big picture: Nearly 80% of school districts said they were having trouble finding bus drivers in March, according to a survey from student rideshare service HopSkipDrive.
So where did they go? Take the overall worker shortage as a baseline. Then, layer on factors like a) logistics companies poaching drivers to handle a surge in deliveries b) some drivers chafing at school bus mask mandates and c) half of the bus driver workforce being over 65, and therefore being more at risk to Covid. – NF
Let's mix it up…by not mixing anything at all. When you're in the mood for something simple, try sipping Hendrick's Gin on its own. Its unique cucumber and rose profile can be even more prominent when enjoyed neat. Straight up, click here.*
Don't let anyone steal your sunshine. While you're out soaking up the last bit of summer, protect your digs with SimpliSafe. Setup is easy breezy, and you get 24/7 security from intruders, fire, water damage, and more. Save 20% on a new system here.*
A show about money. We're making a video series that's all about investing, and we want to hear from you. Take our short survey here to let us know what you want to know about investing.
Tech Tip Tuesday: This cheat sheet helps you tap into Netflix's code for categorizing its content, allowing you to find the things you want to watch, faster. 
NFT explainer: If you've been seeing more cartoon apes, penguins, and pixelated punks in your social media feed recently, here's why. 
*This is sponsored advertising content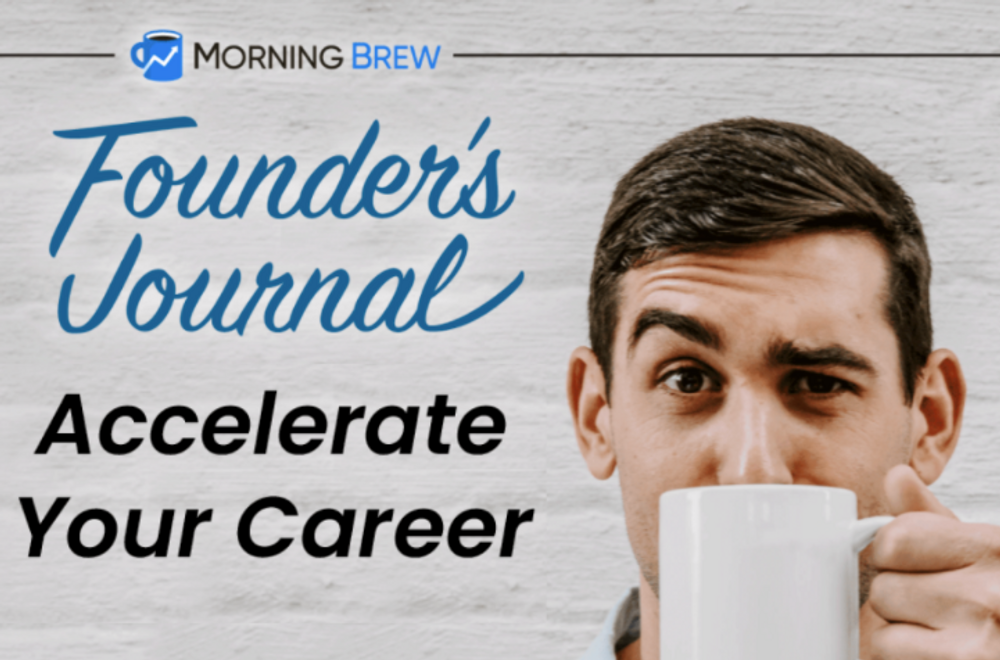 Alex Lieberman isn't just our cofounder and executive chairman. He also hosts the Founder's Journal podcast—which is currently tearing up the podcast charts—and he's debuting a new miniseries called "Accelerate Your Career." During this event, he'll be releasing 6 episodes, talking about everything from getting unstuck in your career to secrets of top performers to selling your media startup during a pandemic (jk, that one's a bit niche). Make sure you're subscribed to Founder's Journal wherever you get your podcasts—your career could depend on it.
Brew Mini: Some of you might get your fastest scores yet on this puzzle. Give it a shot here.
So Generic 
The Pfizer vaccin—er, Comirnaty news has us in the mood for a generic vs. brand name pharmaceutical matching puzzle. We'll give you a list of brand-name drugs and a list of generic names: Your task is to pair up the drugs that match.
Brand names: Pepto-Bismol, Tylenol, Motrin, Concerta, Claritin, Tums 
Generics: Acetaminophen, calcium carbonate, bismuth subsalicylate, loratadine, ibuprofen, methylphenidate
If you missed the note at the top of the newsletter, here's what's going on this week:
The first 5,000 readers to refer 5 friends to the Brew through Friday will receive a limited edition Morning Brew backpack.

At the same time, we're raffling off free NUGGS (hugely popular plant-based chicken nuggets) for an entire year to 10 readers who share this week. You need at least 1 referral to be entered into the raffle.
Bottom line: If you want the backpack, you're not alone...so share to secure one today.
*See terms and conditions here and here. 
Pepto-Bismol = bismuth subsalicylate
Tylenol = acetaminophen
Motrin = ibuprofen
Concerta = methylphenidate
Claritin = loratadine
Tums = calcium carbonate
✢ A Note From Fundrise
(Here's all the legal jargon we know you love reading.)
✤ A Note From Hendrick's
PLEASE DRINK THE UNUSUAL RESPONSIBLY. HENDRICK'S GIN 44% ALC/VOL. ©2021 BOTTLED AND IMPORTED BY WILLIAM GRANT & SONS. NEW YORK, NY.
Older messages

🌴 OOO
Monday, August 23, 2021
Out of office, out of mind? August 23, 2021 | View Online | Sign Up Sidekick Logo TOGETHER WITH Tracksmith Hello and Happy Monday, Sidekick readers! We hope you've been loving our latest facelift.

☕️ Drop in the bucket
Monday, August 23, 2021
Brands lag when it comes to disability representation. August 23, 2021 Marketing Brew TOGETHER WITH Terminus Good Monday afternoon. Today's newsletter kicks off with new kid reporter on the block

☕️ Tradesies?
Monday, August 23, 2021
Foot Locker and StockX talk customers and collabs. August 23, 2021 Retail Brew TOGETHER WITH Attentive Welcome back. Summer is coming to an end, and we're kicking it for as long as we can. So we

☕ Cacti
Monday, August 23, 2021
How's the chip crisis going? August 23, 2021 Emerging Tech Brew Good morning. In late June, we sent Ryan to Arizona for a few days so he could get up close and personal with Waymo's fully

☕️ That's one expensive rock
Monday, August 23, 2021
What full approval for Pfizer's vaccine means... August 23, 2021 View Online | Sign Up Daily Brew TOGETHER WITH Beam Good morning. We've been running giveaways for the better part of the four