Morning Brew - ☕ Great expanse
| TOGETHER WITH | |
| --- | --- |
How goes it? After a brief lull, the NFT frenzy is back. This week in headlines...
Facebook is considering building NFT services into its forthcoming digital wallet, called Novi; Visa bought its first piece of digital art (for $150,000); sales on NFT platform OpenSea have reached $1.9 billion so far in August, up from $148 million in March, when plenty of us first learned what non-fungible meant. 
In today's edition: 
Sandwich-sized satellites 

F-150 Lightning update

Waymo expands
—Jordan McDonald, Dan McCarthy, Ryan Duffy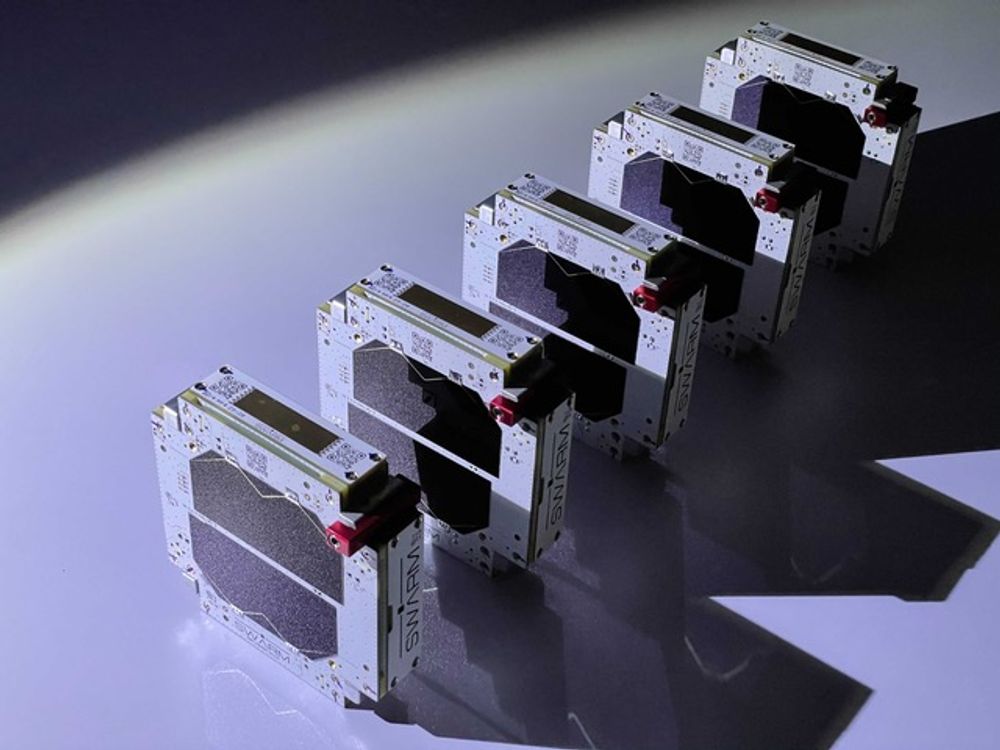 Swarm Technologies
While the race to see which billionaire can push farther past the Kármán line commands most of the space biz headlines, some companies are charting a quieter path to space, launching constellations of tiny satellites that could accelerate the commercialization of the expanse above.
These satellites, which are shaped like a Rubik's Cube and can be the size of a sandwich, are called CubeSats. They're used to transmit small amounts of data from remote locations, allowing companies to monitor the goings-on in tough-to-reach areas without physically being there. 
Due to their size—generally, they're about 4 inches on either side and weigh less than 3 pounds—they tend to be cheaper than legacy options available for moving the same data. 

Using CubeSats, an organization could monitor moisture levels in a dense forest, or regularly collect oceanic data from buoys in the middle of the sea.
"It's a fairly new phenomenon really, because CubeSats maybe go back 15 years at most," Henry Hertzfeld, research professor of space policy and international affairs at The George Washington University, told Emerging Tech Brew. "The launching of large numbers of these constellations is really in the last few years. It's proliferated."
A swarm of sats
Swarm Technologies, which has launched 120 satellites to date, is a buzzy player in this niche market. It was acquired by SpaceX in early August, and before that it had raised $27.7 million. 
One use case: SweetSense, which manages water and energy services in remote environments, spends $5 per device per month on Swarm's data plan, and a flat $120 on its tiles, SweetSense CEO Evan Thomas told us. He said SweetSense used to spend $30 per device per month, and a flat $300 per radio, with legacy satellite provider Iridium.
The tradeoff is that CubeSats can only move small amounts of data. Swarm's network normally operates at one to three kilobits per second, CEO and cofounder Sara Spangelo told us. Contrast that with Starlink, which transmits data at speeds anywhere from 50 megabits per second (MBps) to 150MBps. 
Big picture: CubeSats have limited bandwidth by design, and this specialization was likely a major factor driving SpaceX's purchase of Swarm a few weeks ago. As Swarm CEO Sara Spangelo told us days before the acquisition, "We're not actually a direct competitor with Starlink."
Click here to read the full story.—JM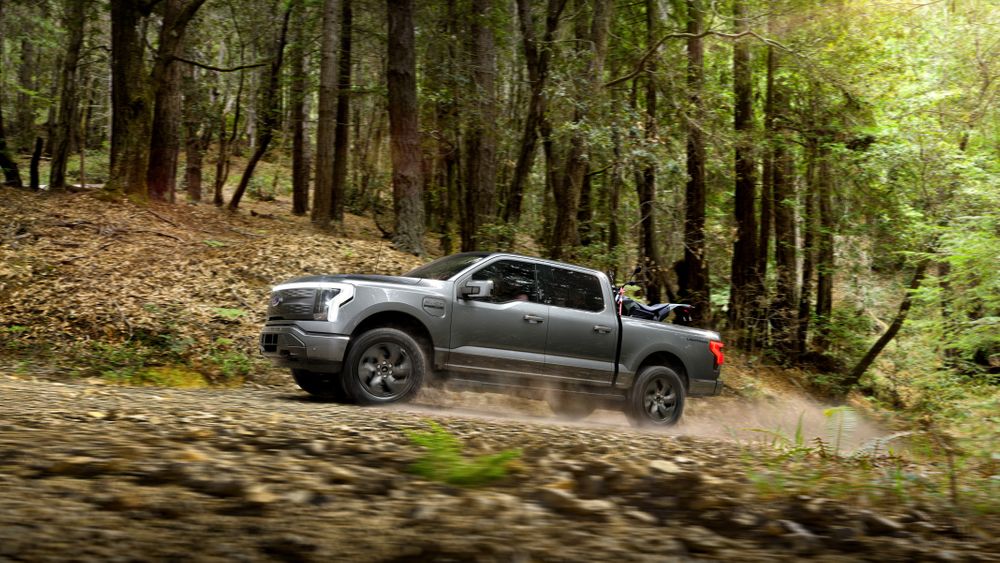 Ford
Back in May, when the Ford F-150 Lightning was unveiled, we wondered how well the all-electric pickup truck would sell.
Now...we sorta know. On Monday, Reuters reported that Ford doubled its production target for the electric version of the F-150, thanks to higher-than-expected demand. The F-150 is the best-selling truck in America, and the extent to which the US can convert truck-lovers to electric is a key question in the country's quest to electrify.
In 2022, the truck's first year of production, Ford plans to make 15,000 units. It'll scale up to 55,000 the following year.  

And Ford is now aiming to ship 80,000+ units in 2024—up from its initial goal of 40,000—and nearly 160,000 in 2025. 
The upgraded goals are driven in large part by commercial customers, per Reuters. Darren Palmer, who heads up Ford's electric vehicle (EV) push, foreshadowed that to Emerging Tech Brew in May, noting that fleet owners responded positively to the starting price of $39,974, before EV incentives and/or discounts. 
According to Palmer, fleet owners could get a return on their vehicle in under 1.5 years.
Big picture: Ford's numbers are encouraging news for the US's nascent transportation electrification push. But the automaker sells around 900,000 gas-guzzling F-150s per year, so even with the increased production targets, the road to total—or even majority—F-150 electrification remains long.—DM 
If you're on a product team, or if someone you love is on a product team, you know user insights are key. How can you surprise and delight without knowing what your audience finds surprising and delightful? With Sprig, you'll always know what your customers think of your product.
Sprig is an all-in-one product research platform that delivers the three pillars of qualitative research—video interviews, concept testing, and surveys—so you don't need to juggle multiple research platforms.
Load a design concept into Sprig, add a few questions, and let hundreds of users send feedback while you snooze. Because everything is async these days, so why should user research be any different?
But don't take our word for it—Dropbox, Adobe, and Square all use Sprig to easily perform product research.
Or maybe do take our word for it—Morning Brew uses Sprig to keep spinning up these awesome newsletters.
So go ahead and start listening to your customers today.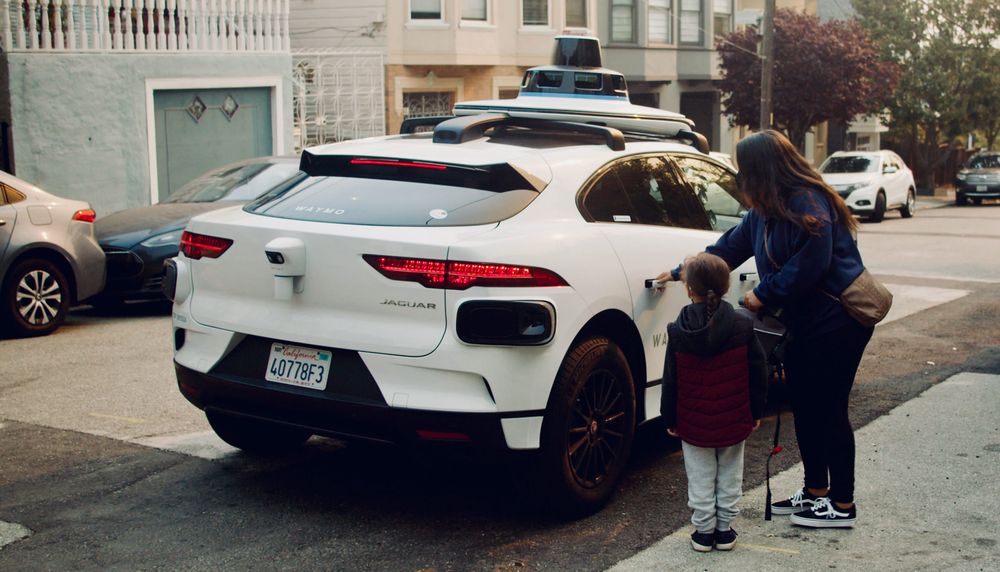 Waymo
Waymo is officially expanding. Yesterday, Alphabet's autonomous vehicle (AV) unit announced a "Trusted Tester'' program in San Francisco. The company will accept select SF residents as riders via an application process. The chosen ones can take autonomous rides, free of charge and with a safety operator onboard "for now."
Waymo's Jaguar I-Pace EVs will provide the rides in SF, as opposed to the Chrysler Pacifica minivans we were acquainted with in Arizona. 
Receipts: On Monday morning, I (Ryan) Slacked Dan: "Mark my words, it's coming. [Waymo SF expansion] is going to happen soon." Beyond the navel-gazing, let's count the reasons why SF is key for Waymo: 
There's stiff local competition, from the likes of GM's Cruise and Amazon's Zoox.

This is home, where Waymo/Google have been logging autonomous miles for 12+ years. 

Waymo's already driving 100,000+ autonomous miles a week in the California city. 

The Bay Area has higher population density and ride-hail demand than suburban Phoenix. Those two attributes "will be necessary to achieve profitability," Asad Hussain, mobility analyst at PitchBook, said. 
"Trusted Tester" could follow the same evolutionary playbook as Waymo's "Early Rider" program in Phoenix: Start with a group of early adopters, gather feedback, iterate, scale to the general public, and eventually, go driverless. 
+ While we're here: The other side of the Waymo house—trucking—is scaling up its presence in Texas.—RD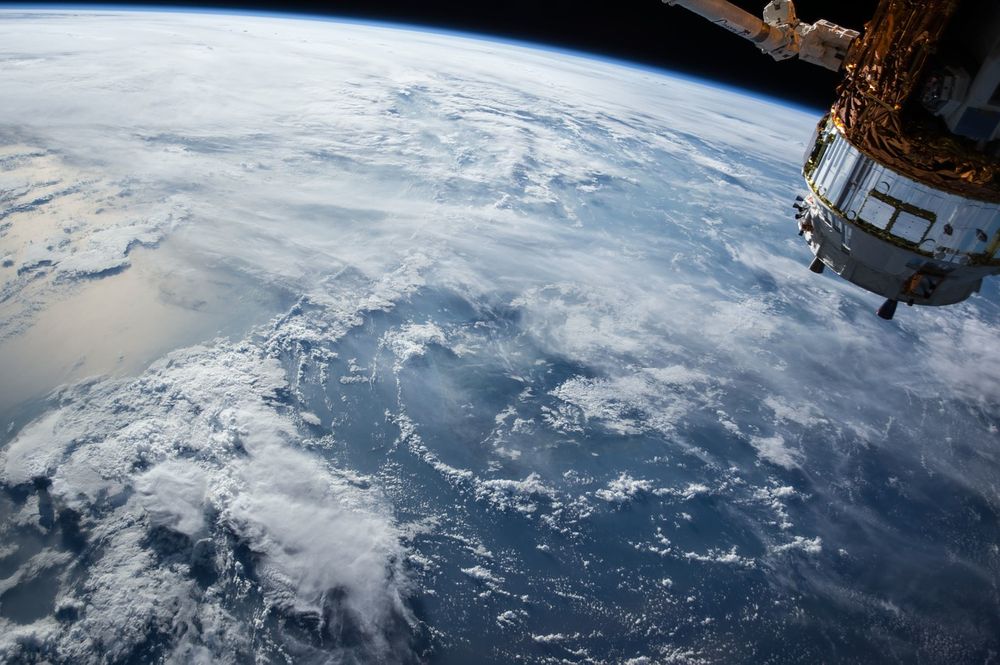 Pixabay
Stat: SpaceX has shipped 100,000 Starlink satellite internet terminals. Fun fact: The company has nicknamed the ground stations "Dishy McFlatface."
Quote: "Eventually, you will use your Coinbase account for every financial transaction. We kind of call it 'unbank the banked.'"—Surojit Chatterjee, Coinbase CPO, to Protocol 
Read: How Phoenix residents feel about riding in Waymos.
Trade, send, or spend: With Bakkt®, you can combine everything from loyalty points and bitcoin to gift cards and cash. Start viewing your digital assets as currency—all in one place—with Bakkt.*
*This is sponsored advertising content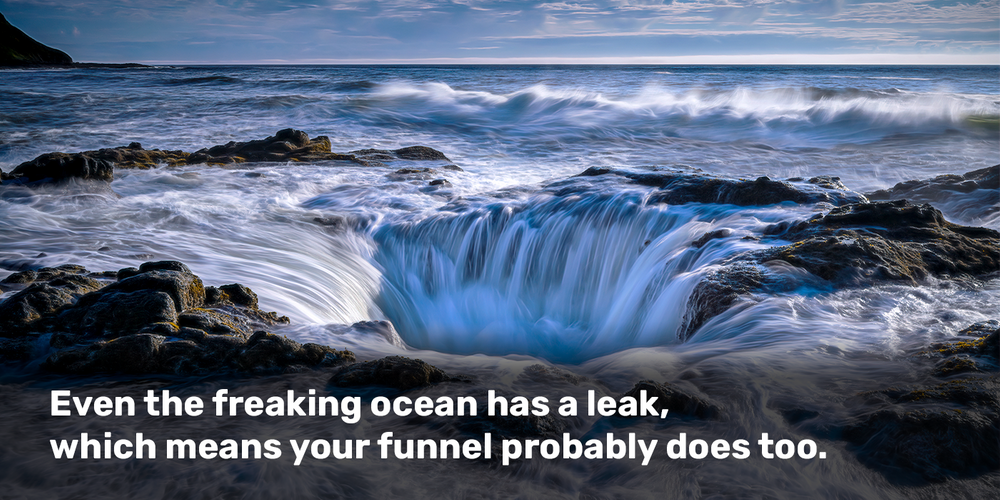 Leaks suck—even the ones that don't involve water. Luckily, Chili Piper can fix your leaky funnel with the most advanced routing and scheduling software for B2B revenue teams. So you can convert inbound leads into qualified meetings and double inbound conversions by eliminating the waiting period between form fill and meeting. Book a demo today.
Lots of satellites in today's issue. So let's keep the streak going—how well do you know the hunks of metal orbiting our planet? 
Click here to take the quiz.
AutoX has published a 360° video of its driverless vehicles navigating the crowded streets of an urban Chinese village. Watch the impressive (presumably cherry-picked) footage for yourself here. 
About AutoX: Led by a technologist nicknamed Professor X, the Alibaba-backed startup is a front-runner in China's autonomous vehicle industry. The company, which operates a sizable robotaxi warehouse in Shanghai, has raised $160 million to date. 
And just like Waymo, it has 5th-gen "driver" tech stack in production, uses Chrysler Pacifica minivans, and offers driverless rides to the public (in Shenzhen, as of January).
Catch up on the top Emerging Tech Brew stories from the past few editions: 
Enjoying the newsletter? Share it with your network to take advantage of our rewards program.
When you reach 3 referrals, you'll be invited to Monthly Exclusive Events with our co-founder Alex and the biggest names in business.
Hit the button below to learn more and access your rewards hub.
Click to Share
Or copy & paste your referral link to others:
morningbrew.com/emerging-tech/r/?kid=303a04a9
Older messages

☕️ On a mission
Wednesday, August 25, 2021
Waymo's driverless cars hit San Francisco.... August 25, 2021 View Online | Sign Up Daily Brew TOGETHER WITH Bakkt Good morning. This is a state fair appreciation top blurb. Because if you haven

☕️ Hot space SPAC
Tuesday, August 24, 2021
The fate of Jerome Powell is in the hands of Biden... August 24, 2021 View Online | Sign Up Daily Brew TOGETHER WITH Fundrise Good morning. Before we get into the news, a quick reminder about our

🌴 OOO
Monday, August 23, 2021
Out of office, out of mind? August 23, 2021 | View Online | Sign Up Sidekick Logo TOGETHER WITH Tracksmith Hello and Happy Monday, Sidekick readers! We hope you've been loving our latest facelift.

☕️ Drop in the bucket
Monday, August 23, 2021
Brands lag when it comes to disability representation. August 23, 2021 Marketing Brew TOGETHER WITH Terminus Good Monday afternoon. Today's newsletter kicks off with new kid reporter on the block

☕️ Tradesies?
Monday, August 23, 2021
Foot Locker and StockX talk customers and collabs. August 23, 2021 Retail Brew TOGETHER WITH Attentive Welcome back. Summer is coming to an end, and we're kicking it for as long as we can. So we