FinTech Weekly - Fintech News Issue #323
Issue 323
2021-08-05
People have too many accounts these days. 20 years ago most people just had an account at one bank to fulfill most of their financial needs like paying, saving and investing. It was insured and the standard way to go. Today deposit accounts are like money hubs that funnel money away to specialized services the minute it arrives. Be it a crypto account, P2P lending, crowdfunding, de-fi, robo advisors, secondary bank accounts, Paypal, reward wallets you name it. That increased complexity can only be handled by additional aggregators to help monitor and to manage these accounts. Those
Why Draper Esprit doubled down on its status as a publicly listed VC
via TechCrunch
We cover a lot of venture capital news here at TechCrunch. New funds, partner changes, the funding rounds themselves — the list is long. Lately, we've had to touch on rolling funds, solo GPs and a faster-than-ever investing cadence that has rewritten the rules of venture investing. Gone are the days when investors can take weeks, let alone months, to get into a hot deal in today's turbocharged private markets.
How Regulation will change P2P Lending - Mintos CEO Martins Sulte

Interview with Martins Sulte who is the founder and CEO of Mintos. It's the biggest P2P Lending marketplace in Europe and they started in 2015 and are headquartered in Riga. On mintos platform, there are currently around 50 companies that lend out loans in 12 currencies to borrowers in 38 countries worldwide. More than 40k investors fund loans in 9 loan segments. Like car loans, property, agriculture, small business, consumer loans and so forth. The episode covers how Martins Sulte experienced and managed the first real economic crisis due to Covid19 and discusses how the industry will evolve going forward e.g. with regulation. Other topics: - How regulation will make a difference for mintos - the marketplace model - how to attract quality Loan Originators - how martins invests - Social responsibility and ESG in P2P - New default strategies for investors
What are Stablecoins and What Risks and Opportunities Do They Bring?

While historically, stablecoins were created for use in the crypto and blockchain realm, interest is expanding to the traditional financial sector where a growing number of financial institutions are attempting to find ways to integrate stablecoins into their businesses.
Visa rolls out BNPL APIs for clients

BNPL has emerged as one of the hottest fintech areas over the last year, with the likes of Affirm and Klarna being joined by banks, PayPal and, reportedly, Apple. Visa has set up a website providing its credit card issuing partners with APIs to develop and pilot their own instalment payment programmes. Users can choose the duration of loans, the participating merchants and cards, and the interest and fees.
Swift takes on low-value cross-border payments

Banking co-operative Swift is moving into the low value remittance market with the launch of Swift Go, a service that enables consumers and small businesses to send near real-time payments anywhere in the world direct from their bank accounts.
The Gentrification of Deposits

Between banks, credit unions, fintech companies, and other non-bank financial services providers, consumers have never had more choices for where to keep their hard-earned cash. The ongoing gentrification of the deposit product landscape has already transformed traditional checking accounts into mere paycheck motels and will, eventually, lead to more permanent relocation of consumers' direct deposits.
Why we decided to build an operating system

It takes a lot of work, time and effort to build a product that's going to stand out, and solve your customers' job. There are great APIs and great Banking as a Service provider but they're all a part of the solution. 11:FS Foundry is the new Core Banking platform by 11:FS
Imagine if business was driven by ESG

"My belief is that (a) a company has to have digital leadership to change the firm to a business model born for the internet; and (b) the company must be committed to do good for society and for the planet (ESG), not just good for the shareholder (ROI)."
Have some comments or suggestions? Send us an email at
news@fintechweekly.com
Found this newsletter useful? It would mean a lot to us if you forwarded this to your colleagues and friends and encourage them to subscribe at
www.fintechweekly.com
Follow us:
Copyright © 2021 FinTech Weekly c/o Railslove GmbH, All rights reserved.
You were subscribed to this list because: We are sending you this newsletter because you opted to receive weekly fintech insights from www.fintechweekly.com

Our mailing address is:




unsubscribe from this list

update subscription preferences





Older messages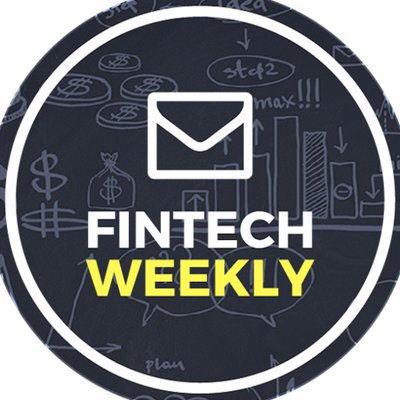 Fintech News Issue #322
Thursday, July 29, 2021
Crypto regulation, Embedded finance and Solarisbank, VISA buys currencycloud, Amazons new currency and more See Online Issue 322 2021-07-27 The decade of regulation started. Microsoft recently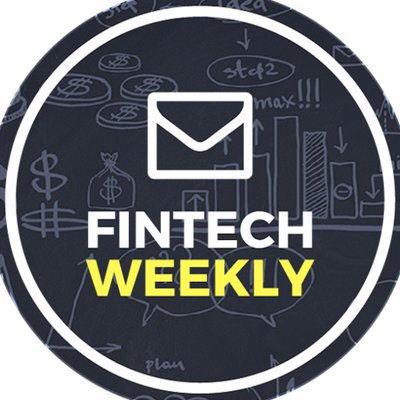 Fintech News Issue #321
Friday, July 16, 2021
Apple's Buy Now - Pay Later, FinTech Division @ Booking.com, Digital Euro, VISA & advanced AI, Etherium's Hard Fork See Online Issue #321 2021-07-15 Big tech is taking another bit of the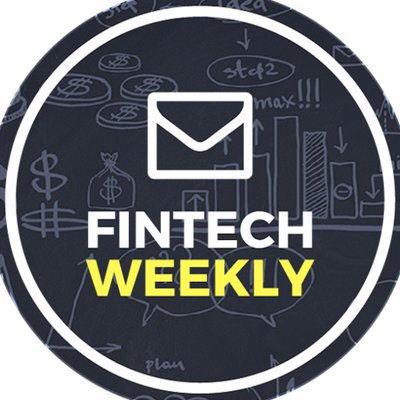 Fintech News Issue #320
Saturday, July 10, 2021
Direct Listings, wise IPO, branch model outdated, millionaire coin, BlockFI's Visa card, four day week, biometric ban See Online Issue #320 2021-07-08 More and more companies are choosing direct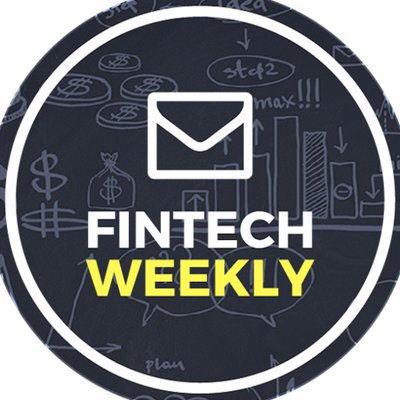 Fintech News Issue #319
Friday, July 2, 2021
Health Management in China, German Funds now invest in Bitcoin, Banker quitting jobs See Online Issue #319 2021-07-02 Can you find the next corona with new technologies? The smart healthcare team of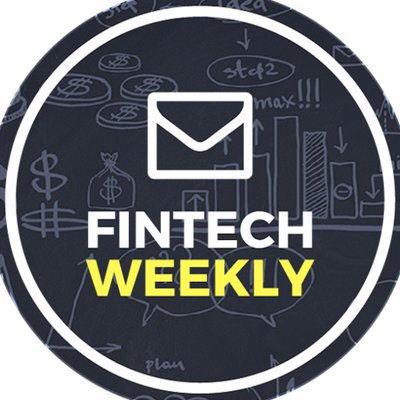 Fintech News Issue #318
Friday, June 25, 2021
Stripe: Thinking Like a Civilization, Europe FinTech scaling, ETH Futures, takeover of Tink and Nutmeg See Online Issue #318 2021-06-24 Last week, the French President Emmanual Macron said he hoped