FinTech Weekly - Fintech News Issue #322
Issue 322
2021-07-27
The decade of regulation started. Microsoft recently increased its legal team by 20%. China is cracking down on Big Tech and wiping out significant amounts of the market cap in a few days. RegTech funding records in H1. Binance CEO "CZ" wants to step down from his role to be replaced by a new CEO with a background in regulation. Meanwhile, the "King of Regulation" aka EU introduces new rules to trace crypto transfers to reduce money laundering. What does all that mean: Perfect job perspectives for all the legal students :)
Europe's top 10 'unicorn universities'
via Sifted
Using data from Dealroom, Sifted looked into which universities count the most European unicorn-founders among their alumni. We also looked at the number of founders in general and alumni-founded startups, focusing exclusively on those that are Europe-based.
Revolut, Europe's $33 billion fintech giant, launches a travel booking feature

Revolut launched a new feature Tuesday called Stays, which lets users book hotels and other accommodation through its app. The move marks a challenge to travel industry giants like Booking Holdings, Expedia and TripAdvisor. The $33 billion fintech firm is aiming to become what's known as a "super app," which offers multiple services through one interface.
Mastercard on Recovery, Response and the Future of Payments

Valerie Nowak, Executive Vice President, Product and Innovation, Europe Mastercard, speaks to FinextraTV about changing behavioural changes in the payments industry and some of the latest emerging technologies, whilst reflecting on the past year and the impact of Covid. We learn how the pandemic triggered significant behavioural changes in the payment industry, how the latest emerging technologies will further accelerate those behavioural changes and how Mastercard has responded.
Retire early with crypto?

"Of course. I'm jealous of people that have built a $1.5 million [portfolio] overnight." The Financial Independence / Retire Early community is quite sceptical. This applies also to crypto. Here is the story of people who made it.
The Lightning Network Is Going to Change How You Think About Bitcoin

Lightning is the engine that's driving this burst of bitcoin adoption. And you could make a good case that the Lightning Network is the most important project for the most important asset in all of blockchain. Yet the team at Lightning Labs, led by CEO and co-founder Elizabeth Stark (which is building the most widely used Lightning implementation) is almost oddly off the radar. And now it's actually starting to happen. Stark and her team have a message for the globe: Lightning is no longer just about "potential." It's no longer just the future. Lightning is here. And it's working.
Mastercard announces new program for crypto wallets

The solution is a result of a collaboration between Mastercard, Paxos Trust Company, Evolve Bank & Trust, and Circle. The solution's pilot will use PAX and USDC stablecoins in order to "facilitate crypto-to-fiat conversions" amongst card issuers, this way making it easier to settle payments to Mastercard.
Study - Most institutional investors are ready to buy digital assets

Coalition Greenwich conducted a survey on behalf of Fidelity Digital Assets to find out the expectations regarding digital asset investments of institutional investors. There were 1,100 participating institutional investors 70% of the these investors expect to invest into digital assets within the next 5 years. The survey took place between December 2020 and April 2021
Spendesk bags €100M to reinvent corporate credit cards in the UK

Founded in 2016 by Rodolphe Ardant, Guilhem Bellion, and Jordane Giuly, Spendesk offers a spend management solution that provides visibility and control on all company spending. The platform provides information on every purchase trackable to a person, a project, and a budget. With Spendesk, businesses can automate recurring expenses and automatically match invoices to expense claims saving a lot of time.
The great ASEAN e-wallet battle: traditional banks vs fintech companies

Despite the COVID-19 economic impact, e-money payment values are expected to register growth in Indonesia, Malaysia, and Thailand. Card payments are also being overtaken by digital payment options. Singapore-based Sea Ltd. has emerged as a major payments intermediary, alongside Grab, Gojek, and China's Ant Group.
After Tink, Visa acquires London fintech Currencycloud for £700M

In the current world of financial services, remittance and currency transfers are big businesses that are growing. Both these factors are driven by e-commerce. At this point in time, Currencycloud, the London-based developer of APIs that power remittance and currency exchange services has hit the headlines.
QR Codes Are Here to Stay. So Is the Tracking They Allow.

Fueled by a desire for touchless transactions, QR codes popped up everywhere in the pandemic. Businesses don't want to give them up. QR codes "are an important first step toward making your experience in physical space outside of your home feel just like being tracked by Google on your screen," said Lucy Bernholz, the director of Stanford University's Digital Civil Society Lab.
Can AI learn to reason about the world like children?

"Our goal, following the literature in developmental psychology, is to create a benchmark for evaluating specific commonsense capabilities related to intuitive psychology which babies learn during the pre-lingual stage (in the first 18 months of their lives)," Dan Gutfreund, principal investigator at the MIT-IBM Watson AI Lab, told TechTalks.
Have some comments or suggestions? Send us an email at
news@fintechweekly.com
Found this newsletter useful? It would mean a lot to us if you forwarded this to your colleagues and friends and encourage them to subscribe at
www.fintechweekly.com
Follow us:
Copyright © 2021 FinTech Weekly c/o Railslove GmbH, All rights reserved.
You were subscribed to this list because: We are sending you this newsletter because you opted to receive weekly fintech insights from www.fintechweekly.com

Our mailing address is:




unsubscribe from this list

update subscription preferences





Older messages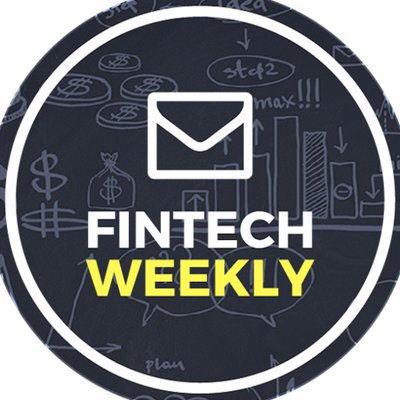 Fintech News Issue #321
Friday, July 16, 2021
Apple's Buy Now - Pay Later, FinTech Division @ Booking.com, Digital Euro, VISA & advanced AI, Etherium's Hard Fork See Online Issue #321 2021-07-15 Big tech is taking another bit of the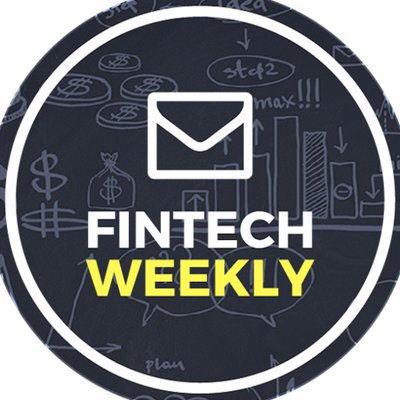 Fintech News Issue #320
Saturday, July 10, 2021
Direct Listings, wise IPO, branch model outdated, millionaire coin, BlockFI's Visa card, four day week, biometric ban See Online Issue #320 2021-07-08 More and more companies are choosing direct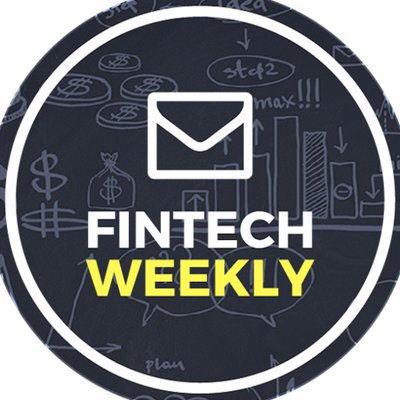 Fintech News Issue #319
Friday, July 2, 2021
Health Management in China, German Funds now invest in Bitcoin, Banker quitting jobs See Online Issue #319 2021-07-02 Can you find the next corona with new technologies? The smart healthcare team of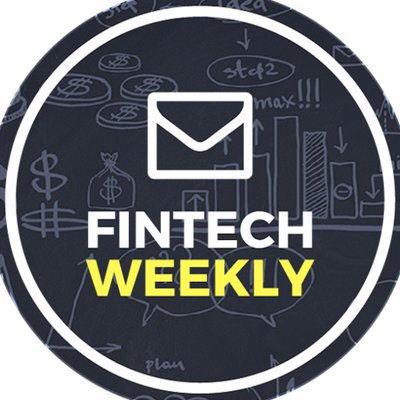 Fintech News Issue #318
Friday, June 25, 2021
Stripe: Thinking Like a Civilization, Europe FinTech scaling, ETH Futures, takeover of Tink and Nutmeg See Online Issue #318 2021-06-24 Last week, the French President Emmanual Macron said he hoped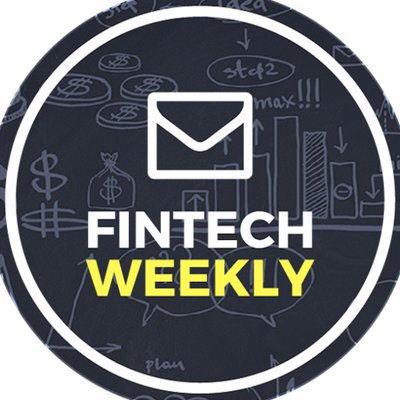 Fintech News Issue #317
Wednesday, June 16, 2021
NFT bubble stats, BankFI expending to Australia, Bitcoin El Salvador, Coinbase, Visa FinTech Fast Track Member See Online Issue #317 2021-06-16 Mixed sentiment this week in the alternative finance