🗞 What's New: Braintrust's decentralized talent network
Braintrust is a blockchain-enabled freelance network for tech and design talent:
The global market for freelance platforms is expected to hit $9.2 billion by 2027. Braintrust's blockchain model aims to distribute control of its network to the freelancers who contribute to building it.
Press coverage can convert at 10-50x higher than ads, but is it an option for most founders? (Spoiler alert: Yes.) Here's your guide to landing press.
Founder Ankit Aggarwal left his high-paying job to bootstrap his company, but crashed and burned after 3 years. Here's his advice on what to do when indie hacking goes wrong, and how to try again.
Want to share something with nearly 85,000 indie hackers? Submit a section for us to include in a future newsletter. —Channing
🧠 Braintrust's Decentralized Talent Network
from the Indie Economy newsletter by Bobby Burch
Braintrust, a blockchain-enabled freelance network for tech and design talent, recently unveiled its own token on the Ethereum mainnet.
Brain game
What's happening: Braintrust, a Pantera-backed company, launched the BTRST token on September 1, enabling its 50K+ users to become community owners and govern the Braintrust network. The tokens allow Braintrust freelancers to vote on key decisions and help determine the future of the platform. BTRST is set with a fixed supply of 250M tokens; by comparison, Bitcoin has 21M. In a statement posted on its blog, Braintrust said:
We're ushering extractive economics out the door by replacing them with a true ownership economy, one in which workers control the network they make their living on, with the help of crypto.
The background: Launched in June 2020, Braintrust is the first decentralized talent network built on a blockchain. Technical freelancers on the platform have the chance to work with brands like Nestle, Porsche, Atlassian, Goldman Sachs, and Nike. Unlike almost every other freelancer platform, Braintrust doesn't take a cut from freelancers' contracts. Instead, the network charges companies a platform fee of 10% of the contract value. Freelancers are only charged a $5 withdrawal fee and any associated currency exchange fees.
Braintrust swells: Since launching in 2020, Braintrust has grown from $3.5M in contract values to a $30M run rate in 2021. Braintrust says that freelancers average nearly $100 per hour on the platform.
Why blockchain? Braintrust built itself on the blockchain to transparently distribute control of its network to its community members (freelancers) who contribute to building it. Braintrust cofounder Adam Jackson said that the blockchain model aligns the incentives of the network with freelancers, rather than with a centralized platform that would take disproportionate value from workers.
Big backing: Braintrust landed an $18M round in October 2020. In total, Braintrust has raised $31M from investors including ACME Ventures, Blockchange, Coinbase Ventures, Multicoin Capital, Pantera, and Tiger Global.
The comparison: When compared to other popular talent networks, Braintrust is a compelling option for freelancers. Fiverr charges freelancers 20% of their earnings, and charges a 5% fee to job listers. Upwork charges its freelancers a sliding fee of 5–20% per payment, a rate that lowers as the two parties work together longer. Catalant tacks on a 20–30% markup on freelancers' contracts, which clients pay. Toptal requires a $500 deposit from companies looking for talent on its platform, and the platform's NDA policies prevent freelancers from discussing their rates.
Freelancers unite
US freelancing: There were about 59M US freelancers in 2020, representing 36% of the total US workforce. That's an increase of about 8% since 2019, and researchers expect more professionals to freelance in the coming years.
Generational trends: About 50% of Gen Z workers have completed some form of freelance work in the last year, compared to 44% of millennials, 30% of Gen X, and about 26% of boomers, according to Upwork's Freelance Forward report. Apparently, the younger you are, the more likely you are to perform freelance work.
Fight for freelancers: The global market for freelance platforms hit nearly $3.4B in 2020. Researchers expect the market to grow to nearly $9.2B by 2027.
Why it matters: Companies hoping to tap the growing gig economy are facing stiff competition. As a result, we're seeing more creative solutions from companies like Braintrust, forcing all networks to keep leveling up in order to attract freelancers. If trends continue, freelancers will have a plethora of options and new opportunities at their disposal.
What are your thoughts on a decentralized talent network? Comment below!
Discuss this story, or subscribe to Indie Economy for more.
📰 In the News
from the Volv newsletter by Priyanka Vazirani
👀 Some companies use "tattleware" to keep tabs on work from home employees.
📈 Bitcoin has surpassed the $51K mark after four months.
🗓 Here's why September is historically viewed as the worst month for investing.
🚘 Mercedes-Benz unveils a car that can read your mind.
🌲 You can now buy NFTs that help rebuild Brazil's rainforest.
Check out Volv for more 9-second news digests.
📖 A Founder's Guide to Press Coverage
Press coverage can convert at 10-50x higher than advertising. But is press even a possibility for most founders? Read on to find out.
How to get the press pressed
Ways to get press coverage:
Reach out proactively to journalists: More on this below.
Let coverage come organically over time: This is a more passive approach. Keep doing what you're doing, do it well, and wait for journalists to find you.
Plan a publicity stunt: These can be funny, provocative, controversial, artistic, or mission-based. For best results, make sure that they're related to your product and are timely. Kapwing has pulled a number of publicity stunts, with varying degrees of success.
Use a newswire: These are online services that publish your press release and send it out for syndication. PR Newswire and BusinessWire are examples. It costs a few hundred dollars, but the general consensus is that it isn't worth the money. However, some founders have seen success with this method.
Go through a PR agency: They can be very helpful, but they tend to cost a few grand for a press release.
Journey to journalists
Heres's a guide to proactively reaching out to journalists:
Research: Follow media in your industry to keep tabs on trends and get familiar with what makes headlines. Proactively search out who is writing pieces about similar topics and companies.
Be sure to include local publications, as they are often eager to write about local businesses. And don't forget about podcasts.
When researching, keep an eye out for contact pages and search for journalists' socials and emails. Email databases like Hunter and Clearbit Connect can help. You could also try something like OnePitch or Press Hunt, which are specific to journalists.
Once you've got a list of journalists, prioritize them based on reach, demographic, and probability. In other words, your top priority will probably be someone whose platform reaches lots of people in your target market, and who is likely to give you the time of day.
Build relationships: Try to come at this with a relationship-building mentality. Journalists will be more likely to work with you when there is some degree of familiarity. And once they know you, you can perhaps collaborate long-term, bringing them future releases and providing expert opinions.
Leave comments on articles and engage journalists on Twitter, LinkedIn, email, etc. Do not make an ask at first. Just appreciate their work, add new perspectives, and discuss. If they're technical, consider sending them an invite to your beta.
Create a press kit: Press kits will increase your chances of being featured, so it's important to have one before you pitch. Here's a good example.
Reach out: Once your ducks are in a row and you've built relationships, reach out and pitch. Have an outreach template, but personalize each email. Make sure to only reach out to one journalist from each publication, link to your press kit, and offer free access to your product.
Be prepared to respond quickly, track responses, and follow up. Limit follow-ups to two, then let it go. Consider newsjacking to make your pitch ultra-timely!
Pro tip
While it's not really a tool for press releases, Help a Reporter Out (HARO) deserves an honorable mention. It's an email list of 800K journalists, bloggers, and founders. Basically, founders can sign up and respond to requests for information. If you give good information, you might get exposure that can help you to grow your business and become a thought leader. More on that here.
My personal opinion is that press is worth it for indie hackers, but only to a degree. It is not worth spending hours upon hours doing this, when you could be building a better product for your customers. Create a press kit. Build relationships with a few high-leverage (but accessible) journalists. And then pitch them on your next release. That shouldn't take much time, and it could be super helpful in the long run.
What has been your experience with press coverage? Share below!
Discuss this story.
🛠 Building in Public: Ask for Expertise From Others
This one isn't about asking questions to engage the audience, but asking questions to find expertise for your project. Involve people in the product, not in the tweet.
Discuss this story.
💻 Ankit Aggarwal on Regrouping After Failure
Hi, indie hackers! I'm Ankit Aggarwal, and I left my job at a Fortune 500 company in 2016. I bootstrapped my company as a solo founder, scaled it, and hit the wall on growth around 2018. I called it quits in 2019. I got another job, and now, after two years, things have stabilized for me again.
A lot has been said about overnight successes, thousand of dollars in MRR, and millions of dollars in acquisitions. But if you are looking to quit your day job, it's important to know the other side of the story and failures.
AMA!
What did your financials look like for each of the three years?
I was slightly profitable in all three years, but not enough by end of it to pay myself well. Going beyond this meant three or four more years to make it all worth it, and that's only if the market condition had remained the same. (I am thankful that these decisions were made pre-pandemic. it would've been a very tough road otherwise.)
One mistake that I made after going full-time as a founder was to not pay myself. Instead, I invested everything back into the business so that I could grow faster.
I am now a strong believer that hustling, along with a full-time day job, is doable. Technology is cheap, and talent is available in the form of gig workers.
What channels did you use to scale initially?
Paid acquisition burns a lot of money because thats the easiest channel for every company, big and small, funded and non-funded. Here's what worked best for me:
Partnerships.
Asking customers for referrals.
Having an organic presence online (and having an audience).
Why did you decide to get another job?
I was not able to start any other projects because it was mentally very tough to start all over again. There was a lot to deal with, the biggest issue being maintaining constant cash-flow. I was working almost 16 hours a day without a break for almost three years straight. It was heartbreaking to see things falling apart. Scrambling through all this was difficult mentally.
My wife was very supportive throughout, financially and emotionally. A few years into it, I realized that my decisions were negatively impacting the quality of her life. Also, I was missing out on important moments in life, and that was a trigger point to not go further in this direction.
What was the best thing to come out of your time as a full-time founder?
Going solo made me push my boundaries in areas that I was not previously comfortable with: Talking to businesses, negotiating, selling, providing customer support, marketing, and thinking in terms of business to make money (not a hobby project) were all things that I suddenly had to do. This had a huge positive impact on me, and I can see the difference in my mindset even after rejoining the corporate world.
For me, the founder experience helped me grow in areas that I would've never entered.
Would you try again?
Yes! I am going through a couple of ideas now, but nothing has really stuck out so far. One thing is for sure: Next time, I will minimize the risk, even if that means less monetary returns.
What's your top piece of advice?
Leave your job only when:
You are able to start paying yourself (in an amount equivalent to your day job), and
Hustling while working a traditional job becomes too difficult.
Only quit when both conditions are satisfied, not just one.
Discuss this story.
🐦 The Tweetmaster's Pick
I post the tweets indie hackers share the most. Here's today's pick:
🏁 Enjoy This Newsletter?
Forward it to a friend, and let them know they can subscribe here.
Also, you can submit a section for us to include in a future newsletter.
Special thanks to Jay Avery for editing this issue, to Nathalie Zwimpfer for the illustrations, and to Bobby Burch, Priyanka Vazirani, James Fleischmann, Ivan Romanovich, and Ankit Aggarwal for contributing posts. —Channing
Indie Hackers | Stripe | 510 Townsend St, San Francisco, California 94103
You're subscribed to the Indie Hackers Newsletter. Click here to

unsubscribe

.
Key phrases
Older messages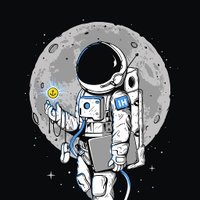 Top Milestones: Processed 84M in payments for customers!
Sunday, September 5, 2021
Top milestones for the week from your fellow indie hackers. ‌ ‌ ‌ ‌ ‌ ‌ ‌ ‌ ‌ ‌ ‌ ‌ ‌ ‌ ‌ ‌ ‌ ‌ ‌ ‌ ‌ ‌ ‌ ‌ ‌ ‌ ‌ ‌ ‌ ‌ ‌ ‌ ‌ ‌ ‌ ‌ ‌ ‌ ‌ ‌ ‌ ‌ ‌ ‌ ‌ ‌ ‌ ‌ ‌ ‌ ‌ ‌ ‌ ‌ ‌ ‌ ‌ ‌ ‌ ‌ ‌ ‌ ‌ ‌ ‌ ‌ ‌ ‌ ‌ ‌ ‌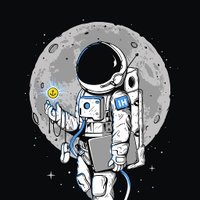 🗞 What's New: Twitter launches Super Follows
Saturday, September 4, 2021
Also: Are you using app exchanges to their fullest potential? ‌ ‌ ‌ ‌ ‌ ‌ ‌ ‌ ‌ ‌ ‌ ‌ ‌ ‌ ‌ ‌ ‌ ‌ ‌ ‌ ‌ ‌ ‌ ‌ ‌ ‌ ‌ ‌ ‌ ‌ ‌ ‌ ‌ ‌ ‌ ‌ ‌ ‌ ‌ ‌ ‌ ‌ ‌ ‌ ‌ ‌ ‌ ‌ ‌ ‌ ‌ ‌ ‌ ‌ ‌ ‌ ‌ ‌ ‌ ‌ ‌ ‌ ‌ ‌ ‌ ‌ ‌ ‌ ‌ ‌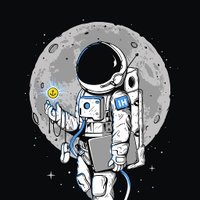 Growth Bite: Put a strong guarantee behind your product to increase sales
Thursday, September 2, 2021
Money-back guarantees have been around for a long time, and for good reason. Reduce risk for potential customers and show them that you stand behind your product by offering a 100% satisfaction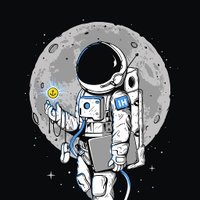 🗞 What's New: Instagram's new ads
Thursday, September 2, 2021
Also: Consulting is big business. Here are Dru Riley's tips on jumping in. ‌ ‌ ‌ ‌ ‌ ‌ ‌ ‌ ‌ ‌ ‌ ‌ ‌ ‌ ‌ ‌ ‌ ‌ ‌ ‌ ‌ ‌ ‌ ‌ ‌ ‌ ‌ ‌ ‌ ‌ ‌ ‌ ‌ ‌ ‌ ‌ ‌ ‌ ‌ ‌ ‌ ‌ ‌ ‌ ‌ ‌ ‌ ‌ ‌ ‌ ‌ ‌ ‌ ‌ ‌ ‌ ‌ ‌ ‌ ‌ ‌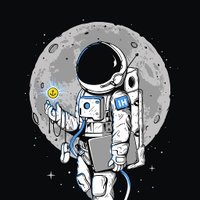 Growth Bite: Emphasize different types of social proof at different levels of your funnel
Wednesday, September 1, 2021
Social proof is powerful, but it'll leave customers on the table if it's used as a blunt instrument. Instead, show specific pieces of social proof at different points in your funnel. ShipBob