🗞 What's New: Twitter launches Super Follows
The highly-anticipated feature is out on iOS in the US and Canada:
Founders can use the feature to charge for exclusive content, subscriber-only newsletters, community groups, and more. Here's how to apply.
Remember when "if you build it, they will come" was solid advice? Well, there's one channel where this still holds true: App exchanges.
Founder (and former IH Community Manager!) Rosie Sherry shares how to build an engaged community that cares. Here's why she doesn't do customer research.
Want to share something with nearly 85,000 indie hackers? Submit a section for us to include in a future newsletter. —Channing
🚀 Twitter Launches Super Follows
from the Indie Economy newsletter by Bobby Burch
Twitter has launched its highly-anticipated Super Follows subscription feature on iOS in the US and Canada. For founders looking to monetize their audiences, this could be a gamechanger.
Super Follows
What's happening: Creators who previously applied for the program, and were accepted, can now use the feature to charge their Super Followers for access to exclusive content, subscriber-only newsletters, community groups, and supporter badges. Twitter announced Super Follows back in February, and hopes that the feature will offer creators a powerful avenue to earning revenue for the content that they produce on the platform:
Creating Super Follows content is for anyone who brings their unique perspectives and personalities to Twitter to drive the public conversation.
How it works: With Super Follows, creators can set a subscription cost of $3, $5, or $10 per month. Creators can find, and interact with, their Super Followers by looking for the Super Followers badge. This will be highlighted under their Super Followers' names whenever they reply to a creators' tweet.
To become a Super Follower, tap the Super Follow button on an account's profile to see offerings and pricing.
How to apply: Founders can still apply to join the Super Follows waitlist to set up a subscription. Swipe the sidebar on your Home timeline, hit on Monetization, then select Super Follows. To be eligible, you need to have at least 10K followers, be at least 18 years old, and have tweeted 25+ times within the last 30 days.
Why it matters: Super Follows is one of Twitter's biggest moves to capitalize on the creator economy, which is now worth more than $50B and encompasses more than 50M people. Twitter is an important distribution channel for indie hackers, and Super Follows will beef up your ability to earn more revenue for your skills, expertise, and following.
Capturing capital
What's in it for Twitter: Twitter users have long been able to build social capital on the platform. But to convert that following into financial capital, users had to move their fans off of the platform and onto their newsletters, products, or websites. With Super Follows, Twitter hopes to capture the latent value of its platform, while helping creators profit.
Creator play: Super Follows is Twitter's latest attempt to keep creators on its platform. Twitter acquired newsletter tool Revue to allow users to offer paid newsletter subscriptions within the app. Twitter also offers a Tip Jar, and allows creators to charge their audiences for tickets to enter exclusive conversations on Spaces, Twitter's Clubhouse clone.
Safety Mode: Twitter announced Super Follows in tandem with its new Safety Mode feature. The feature temporarily blocks accounts for seven days for using potentially harmful language (insults or hateful remarks) or harassing users through replies or mentions. You can turn the feature on in your settings, which allows Twitter to assess the likelihood of negative interaction. In determining this, Twitter will consider the tweet's content and the relationship between the tweet author and replier.
Use cases: Here are a few examples of creators using Super Follows:
Will you be using Super Follows? Share in the comments!
Subscribe to Indie Economy for more.
📰 In the News
from the Volv newsletter by Priyanka Vazirani
🚙 Apple has introduced digital driver's licenses in eight US states.
💼 Reddit is reportedly looking to hire advisors for its IPO.
👀 Gen Z is developing an abnormal tic disorder from TikTok.
💲 Twitter is reportedly working on a Bitcoin tipping feature.
🍪 Here's how Crumbl became the US' fastest-growing restaurant chain.
Check out Volv for more 9-second news digests.
📱 The Case for App Exchanges
from the Growth & Acquisition Channels newsletter by Darko
Remember when "if you build it, they will come" was advice that worked? In my research on acquisition channels, I discovered that this no longer holds true for 99% of them, but there is still one exception: App exchanges.
What are app exchanges?
The Shopify App Store, the Slack App Directory, and the Salesforce App Exchange are just a few examples. Here's a list of 67 SaaS marketplaces.
Platforms such as Shopify, Salesforce, and Slack eventually get to the point where integrations become one of the most important ways to grow. As a result, these platforms launch app exchanges where developers can submit plugins that integrate with them.
Think of those plugins as "mini-SaaS" software, where you mix the platform's API and your own code to create something useful for the users of those platforms.
Will app exchanges get me more users?
The short answer? Yes.
Here, I listed several examples from nearly 500 indie hackers. These founders all saw increased traffic from being listed on platforms like Shopify, the AWS Directory, Slack, Github, and the Chrome Web Store.
Some founders launched as a stand-alone SaaS, failed, re-launched as an app plugin, and succeeded. One of them is Nelson Joyce, founder of Tettra ($25K MRR), an internal knowledge base tool:
Of course another massive source of trials was the Slack App Directory. After our experience, I highly recommend launching on a platform like Slack, WordPress, or Shopify.
There's a whole chunk of functionality that you can essentially outsource to the platform. For us, that was authentication, user management, and access to the "work graph." You also get free distribution from the parent platform, and a clear target persona [to] attract.
Nelson's cofounder, Andy, wrote an article on how Slack saved their startup, and why he thinks launching on a platform has more pros than cons. He believes that the top reason for making an app exchange plugin is to create habits:
The way people access a tool is just as important as what the tool does. People are overloaded with information, logins, and interfaces. And here we were, asking them to create a whole new habit.
After Nelson and Andy had this realization, they launched on the Slack App Directory. A year later, they consider it to be one of the best strategic decisions that they've made.
Platform speak
Here's the thing: Big platforms need you more than you need them. Why?
They're growing fast, and investing in integrations.
Take Salesforce, for example. The platform has 23% YoY growth, and makes $6.34B in revenue.
As part of its growth strategy, Salesforce invests heavily in integrations:
Salesforce's Platform and Other unit, which includes the MuleSoft integration software and Tableau data-analytics software, delivered $1.88B in revenue, which was up 24%.
When a platform reaches the size of Salesforce or Shopify, integrations become one of its main acquisition channels.
2. They're struggling to hire developers.
This has been the case with Shopify, with this admission from the company's president, Harley Finkelstein:
Engineering hiring is probably the biggest limiter to Shopify's growth.
This is one of the primary reasons why Shopify is relying on its third-party app exchange ecosystem, and has recently lowered its App Store commissions to 0% for developers who made less than $1M in revenue.
3. People actually find the extensions useful.
The typical merchant on Shopify uses six apps. Most platforms don't have official stats, but you could use your friends' circle to get a rough estimation. How many of your friends using Chrome also use extensions, for example?
The risks
It's completely understandable to be afraid of third-party platform risk, especially with platforms like Twitter and Facebook constantly changing and removing features from their APIs, making it harder for developers to create third-party apps.
However, there is one pattern that I've noticed: The majority of platforms that screw their developers are B2C. B2B platforms (such as Salesforce, Shopify, and Slack) are far more stable, and I've yet to see a B2B platform abandon its developers in a major way.
The reason for this: I discussed this with Justin Jackson on Clubhouse, and he provided a compelling reason. B2B platforms, unlike B2C platforms, have a plethora of use cases. For example, the Shopify App store has over 40 categories. In comparison, Facebook, which does not have an official third-party app exchange, has only 15 "features" as social plugins.
So when developing on a third-party platform, I'd prefer B2B over B2C.
New app exchanges
App exchanges are launching all the time. They start by opening the API, then they progress to becoming app exchanges.
Take Notion, for example, which has a beta API. Notion has been growing like crazy, and I wouldn't be surprised if it launches an app exchange soon.
Another example is Bubble. The no-code movement is getting major traction in 2021, and platforms like Bubble already have marketplaces for third-party devs.
What are the pros and cons of building a "mini-SaaS" on an app exchange? Comment below.
Discuss this story, or subscribe to Growth & Acquisition Channels for more.
🌐 Best Around the Web: Posts Submitted to Indie Hackers This Week
🛠 Who's building in public? Posted by Moemin Mamdouh.
✨ If you think launching is magical, it's not. Posted by Matthias Nannt.
💰 $190K in two years. Posted by Mohd Danish Yusuf.
🧐 What's your favorite design trick? Posted by Don R.
⏱ 20K visitors in 24 hours. Posted by Aaron Taylor.
📓 Guide to self-promoting on Reddit. Posted by Fed.
Want a shout-out in next week's Best of Indie Hackers? Submit an article or link post on Indie Hackers whenever you come across something you think other indie hackers will enjoy.
👥 Rosie Sherry Talks Community Building
from the Listen Up! IH newsletter by Ayush Chaturvedi
Rosie Sherry is the founder of RosieLand, Community Lead at Orbit, and former Community Manager at Indie Hackers.
She also founded the testing community Ministry of Testing, and ran it for almost a decade. Ministry of Testing hits over $1.2M ARR without any ads.
Read on for Rosie talking all things community!
The beginning
Rosie got her first testing job back in 2001. She later became pregnant with her first child, and discovered that the tech industry at the time wasn't very supportive of women starting families. She began relying on freelance and contract gigs, and supported her husband in his tech business.
Eventually, Rosie started hosting local meetups in Brighton for women in tech. She called them Girl Geek Dinners. She soon realized that she enjoyed creating environments where people could come together and have real conversations.
Looking around at the testing industry, she found it to be very dry and mechanical. Any community things happening there just involved marketing material from large corporations. There was no space for testers to have real conversations.
This inspired Rosie to start Ministry of Testing.
Ministry of Testing
It started as an online forum hosted on a tool called Ning.
Rosie knew a few bloggers in the testing space, reached out to them, and started the community. She didn't want to use ads to monetize it:
Incentives can be misaligned when there are sponsors involved.
Rosie also felt that the community needed a way to come together physically, so in 2012, Ministry of Testing hosted its first conference. 65 people turned up at the event, and everyone paid for a ticket:
The whole idea of running the conference for me was that I knew that there was nothing else out there for testers. There was nowhere where testers would gather and speak openly about their industry. The only other events that were out there were completely corporate-focused, or they were full of sales vendors just shoving tools and marketing. Testers deserve to have something better than what they had.
In 2015, Ministry of Testing started charging a membership fee. Members could access premium content consisting of sessions from the community's conferences. At its peak, Ministry of Testing was running nine conferences per year across multiple cities. This meant that its content library was fantastic, and the community kept growing stronger. It became so strong that some members got its name and logo tattooed on their bodies:
(Here's a thread with all the tattoo posts!)
Community wisdom
So, how do you make people care so much about something you've created?
Rosie encourages people to build communities as a way to build a business, since it ensures that you are in there having conversations with your members every day. But she cares a lot more about the experiences of her community members than she does about generating revenue:
It's really, really simple. I'm kind to people, and I think about people first. I think about how I can help them and lift them up at every opportunity that I can. No matter what community you create, you can change people's lives. That's what I focused on.
This is also why Rosie doesn't do customer research:
I don't do customer research or anything like that because my community is my customer research. I know who they are. I know what triggers them. I know what pisses them off, and based on that, I end up making decisions that I believe are good for them.
Insights
Communities are a great place to find your first users and business ideas.
Strong communities are good at sniffing out sales-focused members.
Adding more fun to dry industries can be a good community model.
If you care about a group of people, build a community for them and solve their problems. Charge for memberships and events.
Build a community hosting platform for niche groups.
A consulting service can extract business ideas from niche communities.
Check out the full episode on the Indie Hackers Podcast here.
Discuss this story, or subscribe to Listen Up! IH for more.
🐦 The Tweetmaster's Pick
I post the tweets indie hackers share the most. Here's today's pick:
🏁 Enjoy This Newsletter?
Forward it to a friend, and let them know they can subscribe here.
Also, you can submit a section for us to include in a future newsletter.
Special thanks to Jay Avery for editing this issue, to Nathalie Zwimpfer for the illustrations, and to Bobby Burch, Priyanka Vazirani, Darko, and Ayush Chaturvedi for contributing posts. —Channing
Indie Hackers | Stripe | 510 Townsend St, San Francisco, California 94103
You're subscribed to the Indie Hackers Newsletter. Click here to

unsubscribe

.
Key phrases
Older messages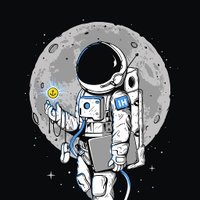 Growth Bite: Put a strong guarantee behind your product to increase sales
Thursday, September 2, 2021
Money-back guarantees have been around for a long time, and for good reason. Reduce risk for potential customers and show them that you stand behind your product by offering a 100% satisfaction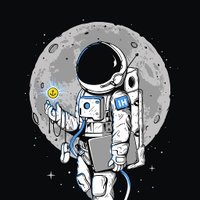 🗞 What's New: Instagram's new ads
Thursday, September 2, 2021
Also: Consulting is big business. Here are Dru Riley's tips on jumping in. ‌ ‌ ‌ ‌ ‌ ‌ ‌ ‌ ‌ ‌ ‌ ‌ ‌ ‌ ‌ ‌ ‌ ‌ ‌ ‌ ‌ ‌ ‌ ‌ ‌ ‌ ‌ ‌ ‌ ‌ ‌ ‌ ‌ ‌ ‌ ‌ ‌ ‌ ‌ ‌ ‌ ‌ ‌ ‌ ‌ ‌ ‌ ‌ ‌ ‌ ‌ ‌ ‌ ‌ ‌ ‌ ‌ ‌ ‌ ‌ ‌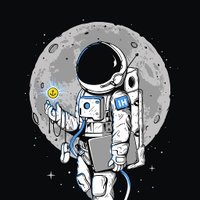 Growth Bite: Emphasize different types of social proof at different levels of your funnel
Wednesday, September 1, 2021
Social proof is powerful, but it'll leave customers on the table if it's used as a blunt instrument. Instead, show specific pieces of social proof at different points in your funnel. ShipBob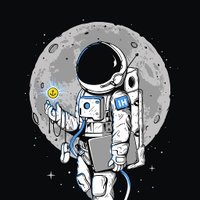 🗞 What's New: Clubhouse's new marketplace
Tuesday, August 31, 2021
Also: If you're an introverted founder, this marketing guide is for you. ‌ ‌ ‌ ‌ ‌ ‌ ‌ ‌ ‌ ‌ ‌ ‌ ‌ ‌ ‌ ‌ ‌ ‌ ‌ ‌ ‌ ‌ ‌ ‌ ‌ ‌ ‌ ‌ ‌ ‌ ‌ ‌ ‌ ‌ ‌ ‌ ‌ ‌ ‌ ‌ ‌ ‌ ‌ ‌ ‌ ‌ ‌ ‌ ‌ ‌ ‌ ‌ ‌ ‌ ‌ ‌ ‌ ‌ ‌ ‌ ‌ ‌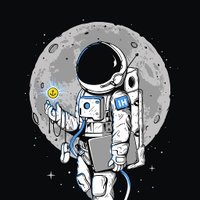 Growth Bite: Convert more leads by using exploratory wording in your CTAs
Monday, August 30, 2021
If your wording suggests that a potential customer will need to make a commitment before they're ready, they'll often walk away. Get them in the door by using exploratory words. When Google