Growth Bite: Avoid "complaint publicization" on social media by giving only one public response
Avoid "complaint publicization" on social media by giving only one public response.
Social media has become a necessary element of customer service, but it can hurt your brand if done incorrectly. Offer a thorough response, then move to a private channel to avoid amplifying complaints.
Replying to complaints on social media has been shown to have positive effects, such as increased sales. But a recent study showed that it can also cause "complaint publicization," which can affect perceived quality and even increase future complaints. This is particularly true on platforms like Twitter, where commenting on a complaint puts it front-and-center on your account. In most cases, you can minimize the negative impact by responding only once before bringing the conversation to a private channel (as opposed to going back and forth in public). Make sure the response is prompt, empathetic, and informative. Explain what happened and what will be done about it. Use "I" instead of "we." And when offering a private conversation, suggest multiple mediums (DM, email, Zoom, etc.).
Indie Hackers | Stripe | 510 Townsend St, San Francisco, California 94103
You're subscribed to the Indie Hackers Growth Bites newsletter. Click here to

unsubscribe

.

Key phrases
Older messages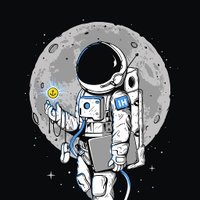 🗞 What's New: Braintrust's decentralized talent network
Tuesday, September 7, 2021
Also: A founder's guide to landing press coverage. ‌ ‌ ‌ ‌ ‌ ‌ ‌ ‌ ‌ ‌ ‌ ‌ ‌ ‌ ‌ ‌ ‌ ‌ ‌ ‌ ‌ ‌ ‌ ‌ ‌ ‌ ‌ ‌ ‌ ‌ ‌ ‌ ‌ ‌ ‌ ‌ ‌ ‌ ‌ ‌ ‌ ‌ ‌ ‌ ‌ ‌ ‌ ‌ ‌ ‌ ‌ ‌ ‌ ‌ ‌ ‌ ‌ ‌ ‌ ‌ ‌ ‌ ‌ ‌ ‌ ‌ ‌ ‌ ‌ ‌ ‌ ‌ ‌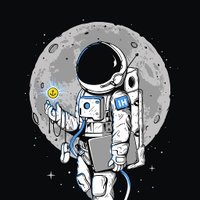 Top Milestones: Processed 84M in payments for customers!
Sunday, September 5, 2021
Top milestones for the week from your fellow indie hackers. ‌ ‌ ‌ ‌ ‌ ‌ ‌ ‌ ‌ ‌ ‌ ‌ ‌ ‌ ‌ ‌ ‌ ‌ ‌ ‌ ‌ ‌ ‌ ‌ ‌ ‌ ‌ ‌ ‌ ‌ ‌ ‌ ‌ ‌ ‌ ‌ ‌ ‌ ‌ ‌ ‌ ‌ ‌ ‌ ‌ ‌ ‌ ‌ ‌ ‌ ‌ ‌ ‌ ‌ ‌ ‌ ‌ ‌ ‌ ‌ ‌ ‌ ‌ ‌ ‌ ‌ ‌ ‌ ‌ ‌ ‌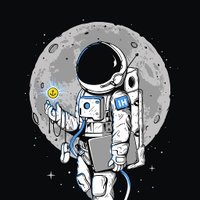 🗞 What's New: Twitter launches Super Follows
Saturday, September 4, 2021
Also: Are you using app exchanges to their fullest potential? ‌ ‌ ‌ ‌ ‌ ‌ ‌ ‌ ‌ ‌ ‌ ‌ ‌ ‌ ‌ ‌ ‌ ‌ ‌ ‌ ‌ ‌ ‌ ‌ ‌ ‌ ‌ ‌ ‌ ‌ ‌ ‌ ‌ ‌ ‌ ‌ ‌ ‌ ‌ ‌ ‌ ‌ ‌ ‌ ‌ ‌ ‌ ‌ ‌ ‌ ‌ ‌ ‌ ‌ ‌ ‌ ‌ ‌ ‌ ‌ ‌ ‌ ‌ ‌ ‌ ‌ ‌ ‌ ‌ ‌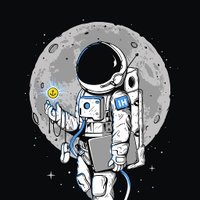 Growth Bite: Put a strong guarantee behind your product to increase sales
Thursday, September 2, 2021
Money-back guarantees have been around for a long time, and for good reason. Reduce risk for potential customers and show them that you stand behind your product by offering a 100% satisfaction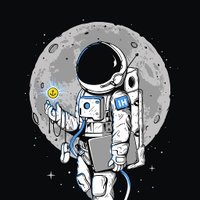 🗞 What's New: Instagram's new ads
Thursday, September 2, 2021
Also: Consulting is big business. Here are Dru Riley's tips on jumping in. ‌ ‌ ‌ ‌ ‌ ‌ ‌ ‌ ‌ ‌ ‌ ‌ ‌ ‌ ‌ ‌ ‌ ‌ ‌ ‌ ‌ ‌ ‌ ‌ ‌ ‌ ‌ ‌ ‌ ‌ ‌ ‌ ‌ ‌ ‌ ‌ ‌ ‌ ‌ ‌ ‌ ‌ ‌ ‌ ‌ ‌ ‌ ‌ ‌ ‌ ‌ ‌ ‌ ‌ ‌ ‌ ‌ ‌ ‌ ‌ ‌