Morning Brew - ☕️ It starts today
| | |
| --- | --- |
| Together with | |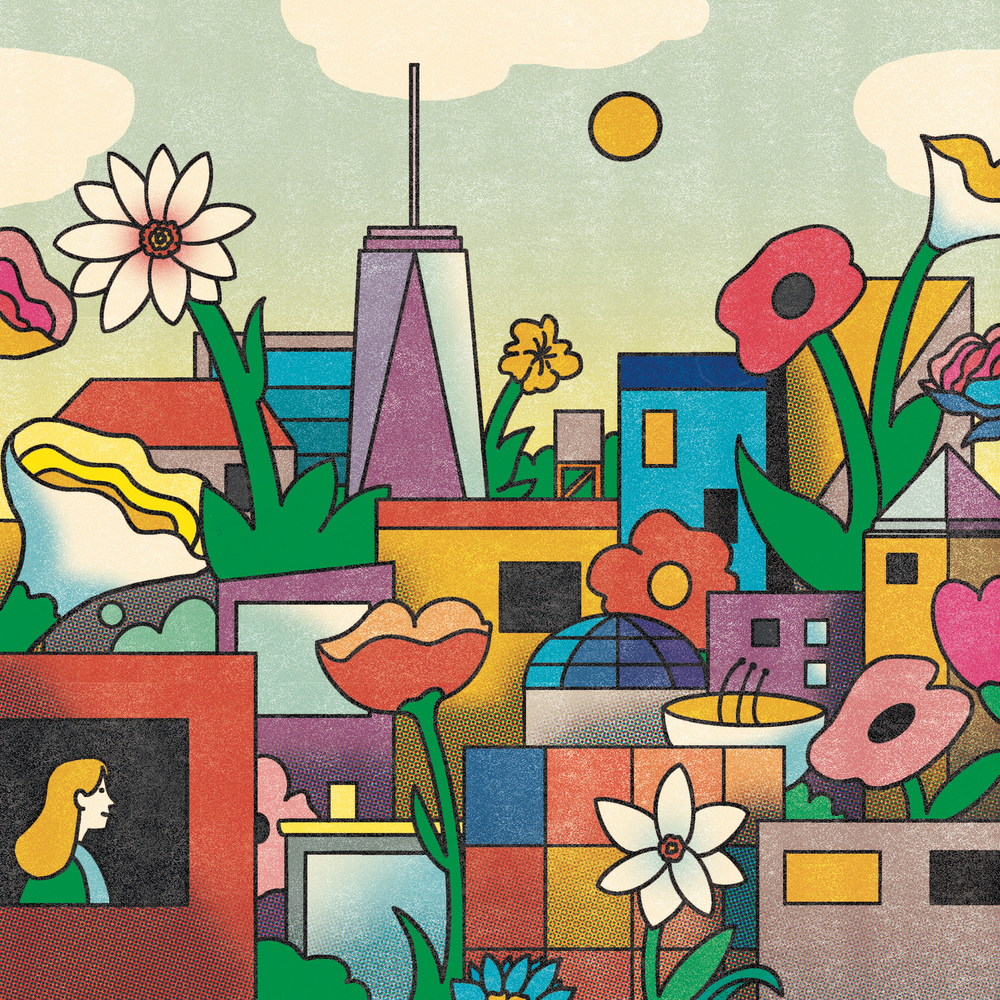 Mark Wang
| | | | |
| --- | --- | --- | --- |
| IN THIS ISSUE | Go to wine school | How to make virtual connections | The new NFL season |
Good morning. In an episode of Seinfeld, the characters discuss whether days of the week have "feels." Kramer says, "It feels like Tuesday." Newman responds that it's in fact Thursday. "Tuesday has no feel." 
Wrong. As humans molded the artificial seven-day week out of the natural solar and lunar cycles, all days of the week have "feels," according to new research. Here's how it works: Our tolerance for risk decreases from Monday through Thursday, then spikes again on Friday.
That has some considerable implications. For example, the US holds its elections on a Tuesday, when we're feeling pretty risky. Would the "safe" candidates, the incumbents, fare better if we held our elections on a Thursday? Possibly.
Or consider decisions you make in your personal life. If you're set on quitting your job on a Monday, you might want to check in again later in the week, when your riskiness levels have died down.  
I know what you're all thinking: What about Sunday? I don't think we need a scientist to tell us how to find the RedZone channel. 
— Neal Freyman
Icebreakers with...Master Sommelier Ian Cauble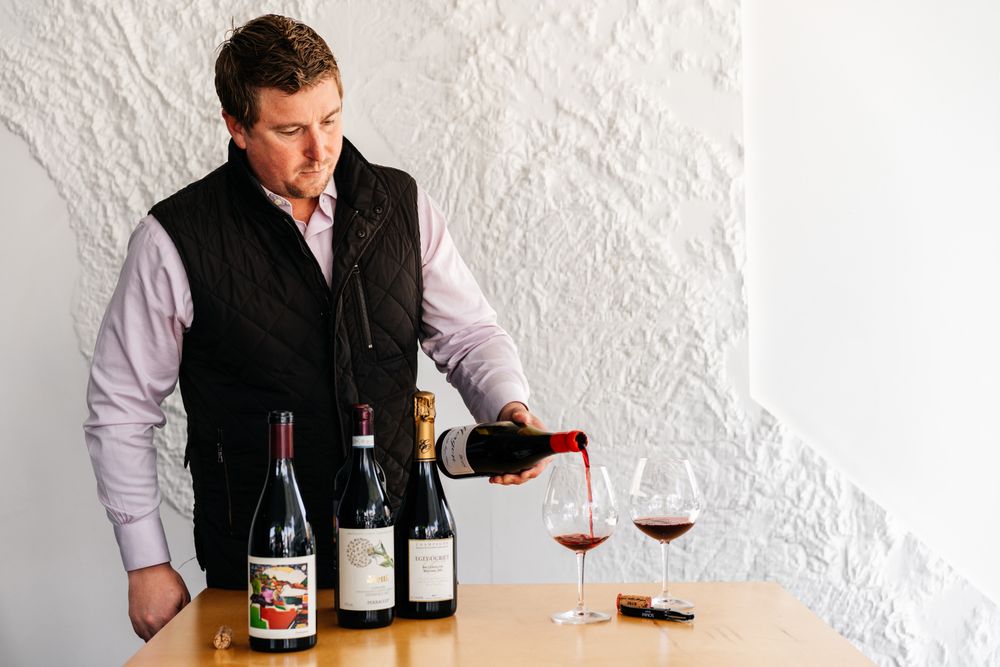 Emma K Morris
In 2012, Ian Cauble passed the wine world's version of astronaut training to become one of only a handful of Master Sommeliers in the world. With just a 5% pass rate, the top wine test has snuffed the dreams of all but 267 people who are able to call themselves true Masters. 
Cauble's journey to the top was detailed in the 2012 documentary, Somm, and he has since founded SommSelect, an artisanal online wine retailer. 
Morning Brew sat down with Cauble to chat about beer. Just kidding.
What's the career path of a Master Sommelier?
Most people start by working in restaurants for a very long time—a lot of them for more than 10 years by the time they pass the Master Sommelier exam. 
Working in restaurants is quite daunting after a while. You have to show up at 11:00am and you're there 'til 11:00pm, if not midnight. So a lot of people, when they pass the Master's exam, will take on roles working for a large winery, or perhaps a large distributor doing education for their sales reps. Some people start their own business, like I did.
Where would you recommend someone take an affordable wine trip in the US?
Oregon. The Willamette Valley has some of the best price-to-quality Pinot Noir in the world, and it's home to really great Chardonnay and Riesling as well.
Why is wine the go-to dinner party gift?
When you go to someone's house, you don't know what they have. But most people don't have that bottle of wine you found on that shelf in that specific wine shop. It's a very easy gift and there's usually a great story behind it.
Does all red wine age well or just the pricey stuff?
That's a very complex question. Every bottle of wine has its intended drinking window.
Not all red wine ages well; some of the wines age very poorly. It depends on the acidity of the grapes, on when the grapes were picked, how the wine was fermented, what type of barrel it was put into, and how much oxygen it was exposed to. There are so many variables to it. I would say most wine is not designed to age. The vast majority of all wine should be consumed within three-to-five years after purchase.
What's the best way to impress your date with a wine order at a fancy restaurant?
Lean on the sommelier and allow them to make your dinner better. Not all of them are there to push how much you're spending on a bottle of wine.
This interview has been lightly edited and condensed for clarity.
SPONSORED BY BLOCKFI
A Bite of Bitcoin With Every Buy
Wherever you are in your crypto journey, from "what's a ledger again?" to "paid my rent in ETH," BlockFi can help you kick it up a notch. Plus, they're offering a bonus of up to $250 in crypto. (!) 
What's BlockFi? A crypto platform and financial services company. But it's really your best friend if you want to go
on crypto. 
BlockFi's Bitcoin Rewards Credit Card is the world's first bitcoin rewards credit card. In your first three months, you can earn 3.5% back in bitcoin on all purchases, then 1.5% afterward. And you get 2% back on every dollar over $50,000 of annual spend. 
With BlockFi Trading, you can buy, sell, or exchange a variety of different cryptocurrencies. Right now, you'll get a bonus of up to $250 in crypto just for transferring $100 or more in crypto. 
Get your crypto game in gear with BlockFi here. 
Making Friends Over Zoom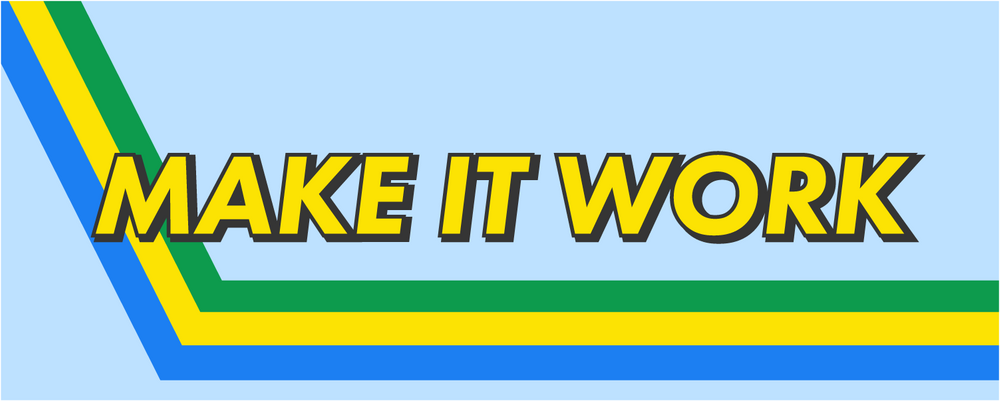 Each week, our workplace whisperer Shane Loughnane answers reader-submitted questions about work in 2021. Anything bothering you at work? Ask Shane here.
I joined a new role about 2.5 months ago, and my interactions with my manager and teammates have been purely virtual. Any advice/tips on how to build healthy professional relationships with new teammates?—Tarini
One of the many movies I re-watched during lockdown was Office Space, a film that at once made me long for and rue the days of in-person work. Having more recently begun a new job on a fully remote team, where the only radio playing at a "reasonable volume" is my own, your question got me thinking about the influence that an increasingly virtual workplace is having on team dynamics.
We tend to malign energy spent on small talk or idle banter, but it's hard to discount how much those moments "in-between" drive camaraderie. While replicating that virtually is a challenge, embracing your teammates' remote work lives and inviting them to be engaged in yours can certainly help. This can be as simple as initiating more meaningful conversations: Find & replace "How about all this rain?" with something more thoughtful/individualized. Mastered that? Join (or start) a virtual social space—such as a Slack channel or Teams group—dedicated to your favorite hobby or interest.
Something I'm doing with my current team is a rotating brown bag, whereby we use part of our weekly meeting for a team member to teach us something new. While it wasn't necessarily the goal of the exercise, the more I'm learning about what my teammates are interested in outside of work, the better I'm able to refine and tailor how I relate to them individually.   
The good news is that there remains plenty of overlap between the in-person and remote world of relationship building. Reliability still matters, a little empathy still goes a long way, and consistent communication is still key (although you can cancel that 4:30 meeting on a Friday.) Try not to overthink it—it may take longer than you'd like, but if you lead with sincerity and authenticity, healthy relationships will eventually follow.
How do you become the best looking (best lit up) person on Zoom, when you don't have natural light in your office?—Brandon from Minneapolis
As someone who relies on poor lighting in order to be the best-looking person on my video calls, I'm probably not the best source of advice on this one. Brew readers, anyone have tips for Brandon?
Have a question about work you want to ask Shane? Have a lighting rec for Brandon? Write in here. 
And coming soon...HR Brew. Be one of the first subscribers to our upcoming newsletter on all things human resources.
Your 2021–2022 NFL Season Preview
Giphy/The Office
The new NFL season kicks off with a full slate of games today. We already know that Tom Brady will be in the Super Bowl—but what are the other major themes this season? Here's a quick rundown.
More betting 
The NFL used to treat sports betting like Midwesterners treat any problem—smile and don't talk about it.
Now, following the Supreme Court's 2018 decision that allowed states to legalize sports betting, the NFL is crushing hard.
During the offseason, the NFL struck deals with seven sportsbook operators, which, among other things, allows them to buy commercial spots during NFL games for the first time ever. And buy they will: Sportsbooks are expected to spend up to $1 billion on advertising this season. 
They'll find plenty of customers. More than 45 million Americans expect to bet on the NFL this season, a 36% increase over last year, per the American Gaming Association. That's because more states than ever (26 plus DC) have legalized sports betting. And as many as five more states could offer it before the 2022 Super Bowl arrives.
Longer season
43 years after the NFL expanded from 14 to 16 games in the regular season, it just tacked on one more to hit 17.
The expansion, a result of a new collective bargaining agreement (CBA) signed last year, is a big deal for anyone who loves prime numbers and wants to see NFL-associated businesses rake in the $$$.
Gambling companies will make more money, football players will make more money, and the NFL itself certainly stands to gain from an extra slot for advertising, ticket sales, merchandise, and more.
The 17-game season means the 2022 Super Bowl will be played on its latest date ever: February 13. Looks like it's leftover nachos for Valentine's Day dinner.
More streaming
As part of the NFL's new gargantuan media rights deal reportedly worth over $100 billion, streaming will play a bigger role. This season, Amazon Prime Video will share the rights with NFL Network and Fox for Thursday Night Football (TNF), but come 2022 you'll be all Andy Jassy's: Amazon will be the exclusive "broadcaster" for TNF for the next 10 years.
It's a landmark deal that highlights Amazon's ambitions in live sports, something its streaming rival Netflix has said it isn't interested in pursuing.
Covid
Oh yeah, that. Last year, the NFL season had "early-stage pandemic" vibes with cardboard cutouts of fans, coaches wearing masks, and players being yanked from games over Covid-19 protocols.
This season, the NFL is citing vaccinations as a reason to return things to semi-normal. Stadiums will be packed with fans since all 32 teams are opening them up to full capacity to begin the season. But only three will require proof of vaccination or a negative Covid test to attend home games. 
The NFL is also cracking down on teams with unvaccinated players, saying that if a game can't be rescheduled due to a Covid-19 outbreak among unvaccinated players, that team will forfeit the game.
The good news is, as of last week, 17 of the NFL's 32 teams had vaccinated 95% of their players, and two—the Atlanta Falcons and Tampa Bay Buccaneers—reached 100% immunization. – NF
SPONSORED BY SHOPIFY PLUS
A little gift to help turn peak holiday traffic into peak holiday sales. Don't look at us, this one's from your friends at Shopify Plus. Their brand new conversion rate calculator breaks down how your rate compares to industry averages, then provides recs and insights into how to increase it—even just 1% could mean millions in sales for your biz. Try out this little gizmo for free, right over here.
Open House
Welcome to Open House, the only newsletter section that wants to know: If given the chance, would you live in a real-life gingerbread house?
Zillow
With views of Lake Washington and Mount Rainier, this Seattle home is the perfect space for anyone who loves the outdoors and pastel walls. The 2,960-square-foot house has criminally low ceilings, but makes up for it with some other amenities:
3 beds, 2 baths

Carpet that's almost

too

textured

Huge backyard

Most stained glass in the neighborhood
How much for the opportunity to remake Hansel and Gretel in your own home? Scroll to the bottom of the newsletter to find out.
Just Click It
1. How a simple email address makes things complicated. (Vox)
2. "Fantasy Hollywood": crypto and community-owned characters. (a16z)
3. The power of perspective and prioritizing family and friends. (Founder's Journal)
4. Porno hustlers of the Atari age. (Kotaku)
5. Why we can't shake ambergris, one of the world's unlikeliest commodities. (Hakai Magazine)
6. John Mulaney opens up about his eventful year. (Late Night With Seth Meyers)
7. Forty-eight hours of hell: stranded on a train in China's summer floods. (Chinarrative)
8. Can progressives be convinced that genetics matters? (New Yorker)
9. Eight levels of Bach. (Shutian Cheng)
10. The economics of buy now, pay later. (Alex Rampell)
Your old denim is on notice. Madewell's denim for men and women has the perfect pair for you, whether you're into the classics or want to try something new. With extended sizes and stretch technology that makes it easy to wear them all day, Madewell's denim is downright desirable. Get $20 off here.*
*This is sponsored advertising content
Meme Battle
Welcome back to Morning Brew's Meme Battle, where we crown a single memelord every Sunday.
Today's winner: Elizabeth in Los Angeles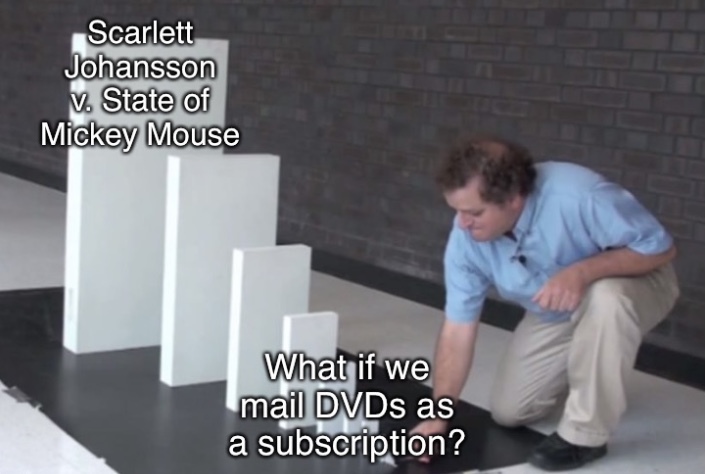 This week's challenge: You can find the new meme template here for next Sunday. Once you're done making your meme, submit it at this link for consideration.
Tags
Older messages

☕️ App Store changes
Saturday, September 11, 2021
Epic Gets a W but not a KO... September 11, 2021 View Online | Sign Up Daily Brew TOGETHER WITH ButcherBox Good morning. 20 years after September 11, 2001, we're still learning about the different

☕️ This girl is on fire
Friday, September 10, 2021
Marketing weed with a mural. September 10, 2021 Marketing Brew TOGETHER WITH Monday.com We made it to Friday. Following this week's Gawker launch party and Defector Media's birthday party,

☕️ Buzzy
Friday, September 10, 2021
The cannabis beverage market is bubbling with brands. September 10, 2021 Retail Brew TOGETHER WITH Listrak Hello, hello. And, of course, happy Friday. With that in mind, today's newsletter is

☕ Predicting pot
Friday, September 10, 2021
Examining a potential battery breakthrough. September 10, 2021 Emerging Tech Brew TOGETHER WITH FloQast Happy Friday. From here on out, we will be double-taking at anyone sporting Ray-Bans: Yesterday,

☕️ E-trading
Friday, September 10, 2021
Would you buy Facebook smart glasses? September 10, 2021 View Online | Sign Up Daily Brew TOGETHER WITH Gryphon Good morning. 37. That's the combined age of the tennis players who will compete in