Morning Brew - ☕️ Weed found love
| TOGETHER WITH | |
| --- | --- |
Happy Friday. If you need your logo redesigned on a budget, might we suggest asking this TikToker, who has some...interesting ideas.
In today's edition: 
Weed found love in the podcasting space

Walking in a streaming wonderland

Robinhood goes to college
—Phoebe Bain, Zaid Shoorbajee, Ryan Barwick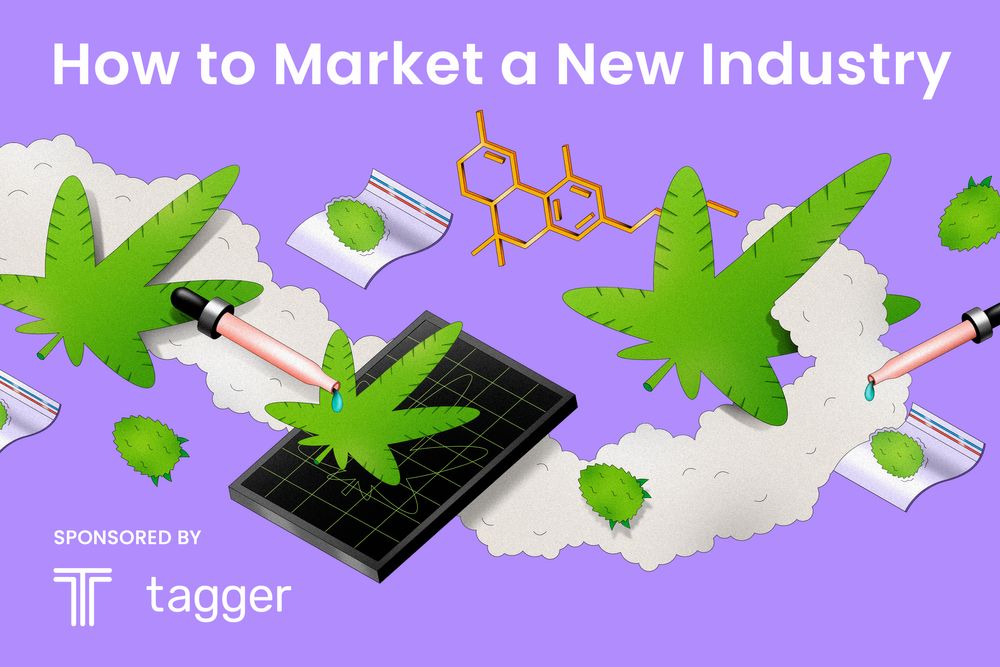 Two industries have (probably) been called the "Wild West" more than any southwestern town in the past year or two: cannabis marketing and podcast advertising. 
As Olivia Rodrigo put it, it's brutal out there—as

more and more states

legalize weed, marketers struggle to keep up with the ever-changing laws (and

advertising regulations

) for that

sweet sweet Kush

the product in question. 

Combine that with the hyperspeed growth of the US podcast-advertising industry, which

Insider Intelligence

expects to grow by 38.7% YoY in 2021, and you either get a huge mess or strike gold. 
Ultimately, marketers across the CBD, hemp, and cannabis spaces are betting on the latter scenario—and some are seeing it pay off. 
Zoom out: As we recently wrote, CBD and cannabis brands don't have an easy time advertising on major platforms like Facebook and Google since weed is still federally illegal and mostly violates their advertising policies. These restrictions are partly why cannabis brands are interested in podcast advertising.
In one corner: CBD and hemp
While CBD and hemp aren't technically what is thought of as cannabis, they often get caught up in its web of restrictions, even though hemp (and some forms of CBD) are federally legal. But brands in these spaces have found that podcast advertising works, as long as they're aware of what they can and can't do.
CBD brand Caliper has started investing in podcast ads and is seeing gains. At least that's what its VP of marketing, Missy Bradley, told us. 
"Being a CBD business, the marketing strategy is trying to figure out where we can spend money on the platforms that will allow us," Bradley said, explaining that Caliper has encountered a lot of difficulty advertising on other channels.

But that hasn't been the case with podcasting: "Podcasts were initially a trial for us, then we realized that we could scale. We haven't found that in any other media outlet," Bradley said. 
And in the other corner: cannabis
Cresco Labs, a publicly traded cannabis company, has a podcast advertising strategy that is just as nuance-filled as you'd expect given *gestures broadly to everything crazy about cannabis marketing*. Its core strategy hits at the intersection of host-read and programmatic ads. 
Matt Pickerel, senior director of performance marketing at Cresco Labs, told us the company has found a way to advertise its cannabis brands legally on podcasts such as Doughboys and The Gratitude Podcast. 
Question: How's it legal? 
Answer: The company only advertises in states where cannabis—and therefore, marketing cannabis products—is legal. The host records an ad, then that ad is dynamically inserted only in the states where it's legal to do so. 
Looking ahead: Connor Skelly, former marketing director at cannabis market research firm Brightfield Group, told Marketing Brew that podcast advertising will likely become a primary channel for this sector. "Podcasting just opens up more nuance. With something like Instagram, it's overall just antiquated ad policies and terms of service. Same with Google," Skelly said.
Read the full story here.—PB
Roku
Roku says streaming is changing the way people shop.
An annual survey released Wednesday by the brand and the Harris Poll found that streaming services are beating out traditional TV for US shoppers' attention. The research also claims streaming ads are increasingly resulting in consumer interactions.
Stream me up. Surveying 2,007 adults who plan to do some holiday shopping this year, Roku found that people are spending 78 more minutes per week streaming versus watching linear TV. That gap grew from 12 minutes in 2020. 
A very big streaming company is telling us that people are spending more time streaming. OK. Sure. What did you expect them to say?
It checks out. Recent

data from eMarketer

shows that linear and connected-TV ad spending will total about $79 billion this year and is expected to reach $93 billion by 2025. Notably, most of that growth is coming from connected-TV spending.

About a third of millennials, which the Harris Poll defines as between ages 25 and 40 (and are the

largest segment of the population

), were found to be unreachable via traditional TV services.
"What should really be a wake-up call for marketers—who are still spending, in some cases, 80 to 90% of their TV budgets on traditional pay TV—is that a third of their audience isn't there," Dallas Lawrence, head of communications for Roku's platform business, told Marketing Brew.
Stop and shop. Because of the various ad formats streaming makes possible, Lawrence said advertisers can think about how they can reach streaming viewers beyond, say, a 30-second spot.
For example, marketers can use QR code overlays in ads, incorporate augmented reality filters, or sponsor the "pause" feature on a streaming service, he said.
Read on for data on how often consumers are pausing ads to shop, as well as how much they plan to spend on the holidays.—ZS
SPONSORED BY MORNING CONSULT
Hope you've got your cozy sweaters handy—fall 2021 officially starts in just a few days. And as the leaves turn, many in the biz world are wondering...just how is this economic recovery looking? 
It's a good question, and Morning Consult's September US Economic Outlook report can help. It's jam-packed with insights on how the economy and consumers are faring. Here's a sneak peek: 
In August, the heck-raiser known as the Delta variant started to undermine the recovery.

Morning Consult's Index of Consumer Sentiment has fallen sharply since the beginning of July. 

A growing share of consumers struggled to pay their bills in July.
It's pretty tough to market to consumers without knowing where their heads are at—and we're heading into a season where that will be changing quickly. Let Morning Consult's latest report be your guide through a tricky season. 
Download the report here.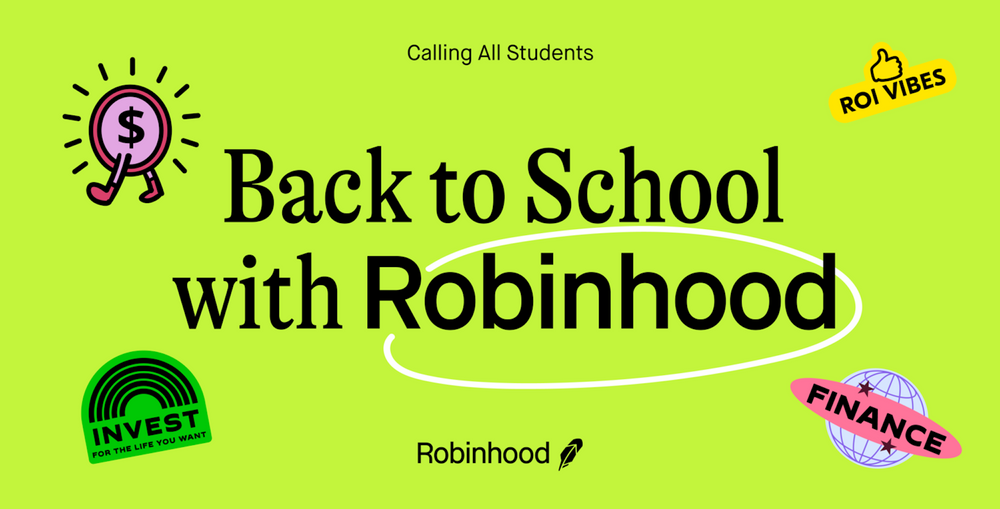 Robinhood
Robinhood is going to college. The gamified trading app is hoping to corner the same audience that drinks Natty Light and skips 8am classes, as its new nationwide campaign is aimed specifically toward college students.
Robinhood will give students who create a Robinhood brokerage account using their school email address $15 to trade. Students who do so will be entered into a giveaway that'll give five students $20,000 toward college tuition, per a

company blog post

.

According to the company, Robinhood

already

has nearly 3.8 million student customers, of some 20 million across the US.
There are obvious synergies for the brand. If you're going to try and "democratize finance" —Robinhood's purported mission—you need to reach people who likely don't have a brokerage account in the first place, Derek Stubbs, a marketing analyst at Gartner, told Marketing Brew.
"Naturally, you're thinking younger. You're also thinking, 'Well, if they're college students, they at least have enough money to go to college,'" Stubbs told us. "There's a liquidity opportunity...It's a well-worn path for major brands to go onto college campuses and find new consumers."
Plus, the campaign could help benefit Robinhood in the long run, if people keep using the app once they've thrown their caps. A financial investment tool might have more staying power for people than say, Rolling Rock, a beer that might not ever be bought again after graduation. 
"This is not going to be something consumers outgrow," said Stubbs. "If you graduate college, you'll have more money than other people—you're going to continue to invest."
Related, unrelated: Though Robinhood can pitch brokerage accounts, credit card companies must stay 1,000 feet away from a college campus if they're going to offer gifts to students for completing an application thanks to the Credit Card Act of 2009
.—RB
What should be on every brand's holiday wish list? This guide to partnerships for the holiday season. Impact's comprehensive e-book for before, during, and after Black Friday and Cyber Monday has everything you need to strengthen partnership strategies in the hottest shopping season. Get started with Impact's e-book here.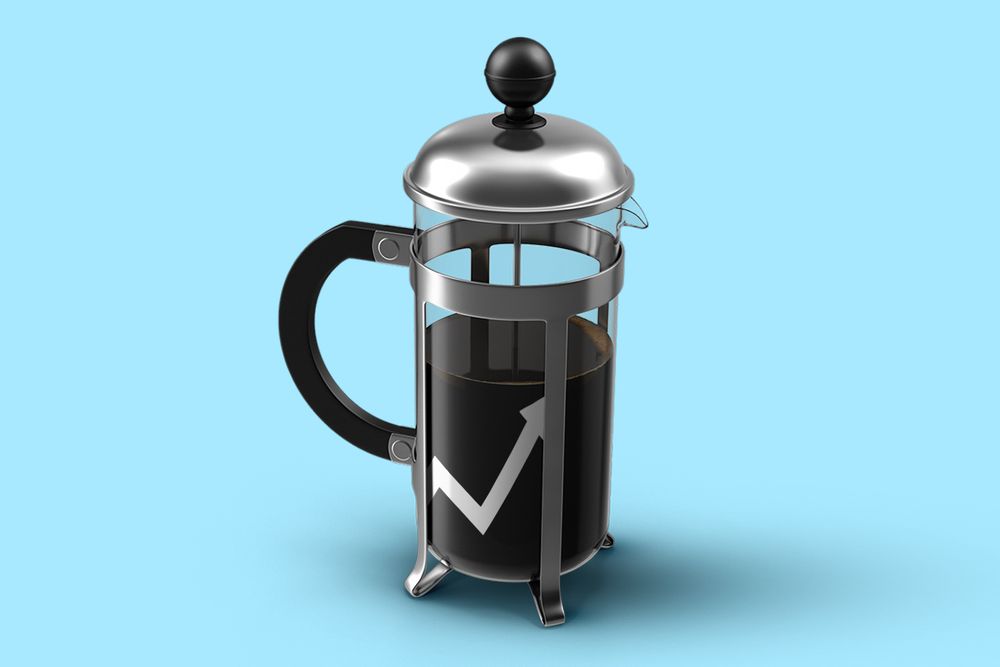 Francis Scialabba
There are a lot of bad marketing tips out there. These aren't those.
Facebook: The social platform unveiled an array of new business tools on Thursday. Social Media Today explains them all here.
Google: This guide evaluates 88 possible factors in the search engine's algorithm so you can level up in the dark art of SEO.
Social commerce: Instagram has a new guide out with best practices for online stores ahead of the holiday season.
Become an inbox oracle. We've got the scoop on how today's media companies (like us) are harnessing the power newsletter to increase brand loyalty, form connections with subscribers, and drive revenue. Read the full article right here.*
*This is sponsored advertising content
AD TECH COMPANY OR ROLLER COASTER?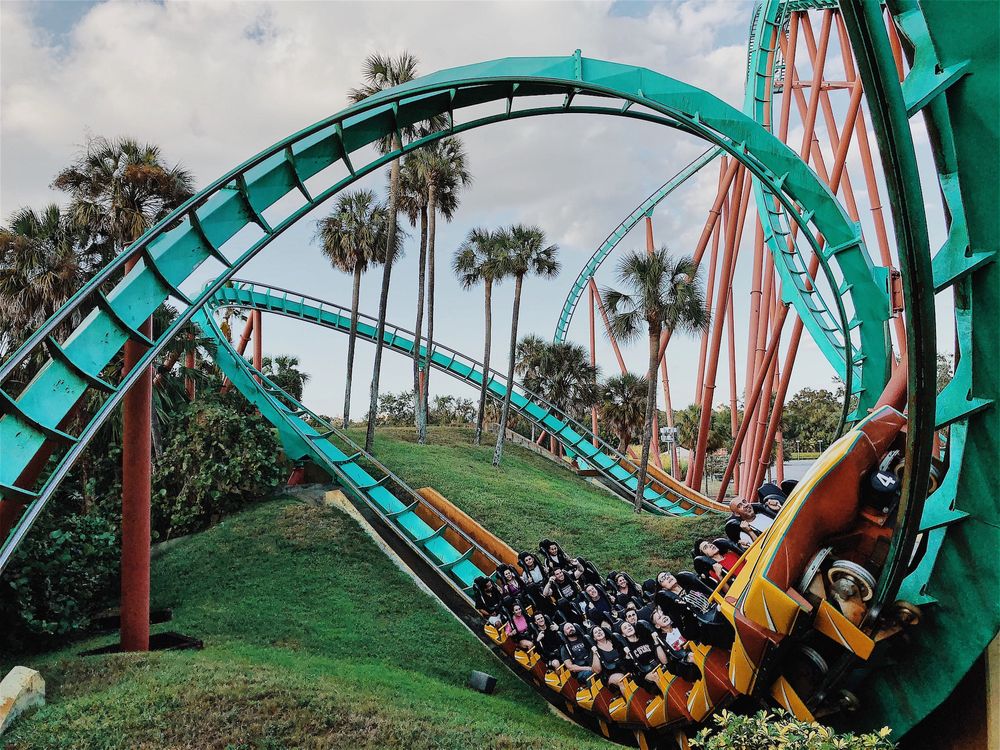 Photo by Matt Bowden on Unsplash
There are a lot of questionably named companies in the murky marketing universe. Two of these are real ad tech companies. The others are roller-coaster names. Keep scrolling for the answers.
TripleLift

Cyclone

Sensor Tower

X2

Maverick
AD TECH COMPANY OR ROLLER COASTER ANSWERS
The Cyclone is a wooden coaster at Coney Island that began operating in 1927. X2 at Six Flags Magic Mountain is the world's first "4th Dimension" roller coaster. Maverick is a ride at Cedar Point that drops riders 105 feet at a 95-degree angle.
Key phrases
Older messages

☕️ Can do
Friday, September 17, 2021
Cannabis dispensaries navigate a budding market. September 17, 2021 Retail Brew TOGETHER WITH Paycom Good afternoon. Sears has (almost) left the building—well, the last one it occupies in its home

☕ Cannabis drones
Friday, September 17, 2021
How do cannabis cultivators use drones? September 17, 2021 Emerging Tech Brew TOGETHER WITH JobsOhio Happy Friday. If you haven't kept up with the WSJ's "Facebook Files" series this week, we

☕️ France is furious
Friday, September 17, 2021
Occupy Wall Street: 10 years later September 17, 2021 View Online | Sign Up Daily Brew TOGETHER WITH GE Good morning and Happy Friday. And it's an especially Happy Friday because we just read in

📚 Stacked
Thursday, September 16, 2021
A flowchart for big fall books. September 16, 2021 | View Online | Sign Up Sidekick Logo TOGETHER WITH Lunya Greetings, Sidekick readers. We want to wish a very happy birthday to Flo Rida, the rapper

☕️ The future is passwordless
Thursday, September 16, 2021
The fifth most valuable startup in the world is... September 16, 2021 View Online | Sign Up Daily Brew TOGETHER WITH Electric Good morning. They did it. Four amateur astronauts blasted into space last