Morning Brew - ☕️ Bottomless PTO
| | |
| --- | --- |
| Together with | |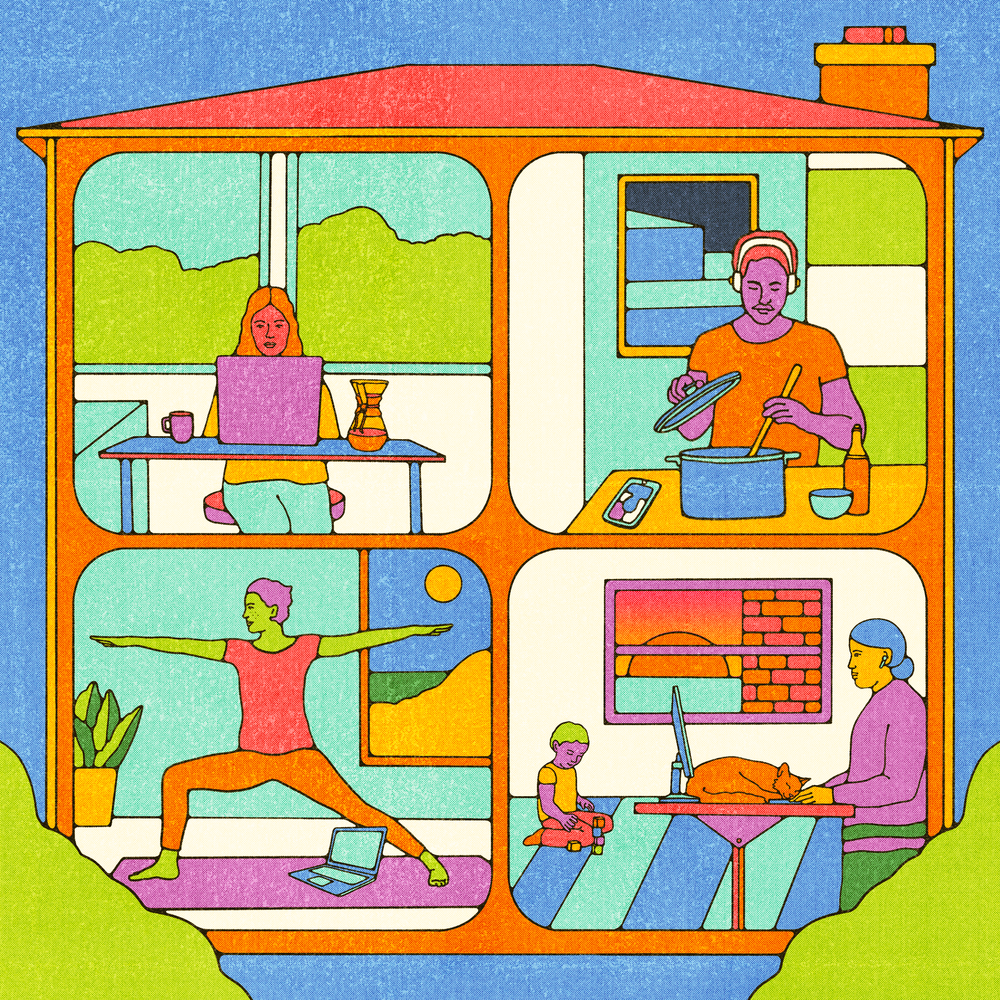 Kate Dehler
| | | | |
| --- | --- | --- | --- |
| IN THIS ISSUE | How to ask for PTO | Does Kat Cole own any NFTs? | We can't resist a McMansion |
Good morning. I promise this wasn't planned (because we aren't that organized), but this Sunday Edition turned out to be a love letter to the city of Atlanta, home to our Icebreakers guest Kat Cole, the subject of our news analysis section, and featured in our Open House listing.
If you don't live there, perhaps your experience of Atlanta is limited to sprinting halfway across the airport to catch a connecting flight on Delta. 
But outside the airport walls, Atlanta has been a remarkable success story. My urban studies professor loved to point out that in 1950, Atlanta and Birmingham, AL, had roughly the same population. That's...not even remotely the case now, with Atlanta exploding in size and becoming one of the most dynamic cities in the US.
So I hope you enjoy our first-ever "loosely themed" Sunday Edition. What city should we feature next? I'm taking requests.*
—Neal Freyman
*Sorry Matty, Lincoln, Nebraska, isn't on the shortlist.
Icebreakers With...Kat Cole, General Business All-Star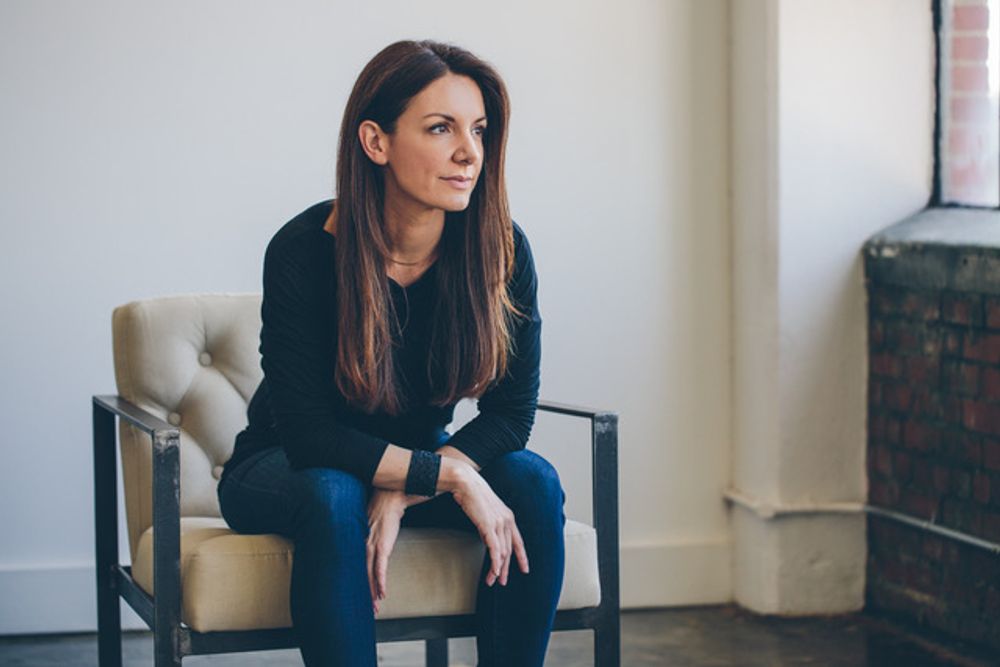 Brigade Publicity
If Kat Cole wasn't on the next all-civilian space flight, it would actually surprise us—she's always looking for the next big thing. At Hooters, she climbed the ranks from part-time hostess to company executive. Then, she joined Focus Brands, the parent company of Cinnabon, Auntie Anne's, and other chains, where she became President and COO. 
These days, you can find her serving on many corporate and nonprofit boards, advising young business leaders, and discussing leadership on the Leadership Lab on Clubhouse.
We talked to Kat about everything except Atlanta, which she calls home.
Do you own any NFTs?
Of course. 
And what attracted you to the space? 
I fell in love with the energy and the opportunity. As a brand person, my brain immediately went to: Holy moly, this is really going to expand the ecosystem of IP and redefine the definition of a brand. And so my business brain, my branding brain, was really energized by the emergence of NFTs. Then I got connected in a human sense because we were having these conversations in rooms in Clubhouse. 
You were at Hooters for 15 years and then Focus Brands for 10 years. That's longer than most young people expect to stay at a company. Are they too quick to rush to new jobs? 
No, I don't think they're too quick. What I think people might miss about my two long stints at the same parent enterprise is I was in super high-growth companies, and so really I was running multiple different companies—I just didn't have to leave the entity to do it. At Hooters, I was a hostess for six months, then I turned 18 and was a Hooters girl for another year, and even in that first year I started opening franchises. Then six months later when I was 20, I took a job at the corporate office. Two years later, I became director and oversaw a different department.
So there are benefits if you're with a high-growth company. And that's one of the things I always share with my story, when people are like, "Wow your career is so crazy and you got so many opportunities so young!" Yes, I learned over time to be a really thoughtful, caring, and driven leader, but you cannot remove a high-growth company from that equation. Like, I just got opportunities earlier than most people would.
If you were starting a company, would you make it fully remote? 
Yes, I would make it fully remote, and I would put in some really killer and regular moments of in-person connection when it would be safe and possible. Probably every two months.
Is getting an MBA overrated or underrated? 
Right now, it's probably accurately rated. There is a healthy debate around it as there should be. But if you're going to do the work of being in a cohort-based anything, a cohort-based course, a cohort-based MBA, make something of it. Keep the crew together, be the person who has the dinners and the Zooms. The value is in the community and the connection, not purely in the content. 
You've seen how much automation has crept into the restaurant industry. Do you think your original position as a Hooters server will exist 10 years from now? 
In 10 years I believe that people will increasingly want a high-tech front end, meaning ordering experience, and a high-touch back end, because orders get screwed up and you change your mind and it's not what you wanted. And so the role of humans becomes more important in the service industry as automation comes into play.
My husband and I just went on a mini-vacation; it was so amazing to be served. Just to have someone recommend drinks and to laugh with them and ask about the area, yet there were a couple moments where we wanted a quick meal where we ordered ahead and just wanted to go pick up the food.
So I do believe we're going to see this separation between "fast" and "experience." Where fast is valued, more roles will be replaced with automation. And where experience is valued, there still might be some automation in a piece of the production but that human element is going to be increasingly cherished. And people are going to pay a premium for it. 
What has the better smell: Auntie Anne's or Cinnabon?
That is like asking me which of my children is my favorite. The aroma of Cinnabon makes my eyes roll back in my head. It's indulgent, and I am satisfied almost just from that aroma. But the aroma of Auntie Anne's makes me want to eat a pretzel, like, "Must. Eat. Pretzel." The Cinnabon aroma is a bit more magic, and intoxicating, and Auntie Anne's aroma is kind of like, "Take all my money." 
This interview has been edited and condensed for clarity.
SPONSORED BY HILTON
Come Away With Us
And let's discuss the future of business travel. 
Earlier this year we sent out a survey to you fine folks, and thousands of you responded to give us a very clear picture of just how much you miss those little chocolates hotels put on your pillow.
But we didn't stop with you. We also interviewed experts like Hilton's Global Head of Marketing & Loyalty, Mark Weinstein, and (hi boss!) one of Morning Brew's VPs, Elyssa Starkman.
In our article with Hilton, we discuss how much people are longing to get back on the road, how much amenities and perks really matter, how important in-person connections truly are, and how hotels are transforming and innovating for what's to come.
For instance, did you know WFH now stands for Work From Hotel? It's an increasingly popular option for people who need some "me time" to get deals done.
So take a look at our article here, and get prepared when it's finally time to make your next sales call or in-person presentation.
How to Ask for PTO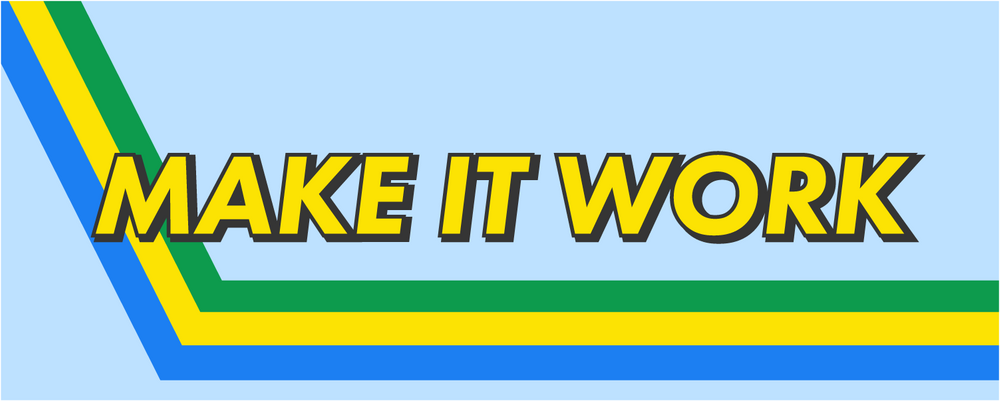 Each week, our workplace whisperer Shane Loughnane answers reader-submitted questions about work in 2021. Anything bothering you at work? Ask Shane here.
How do I ask for days off? I just started a new job and I feel guilty already asking for days off in the holiday season. We have an unlimited PTO policy. Will I be seen as not a hard worker or dependable?—Andrea, VA
If soup, salad, and breadsticks have taught us anything, it's that unlimited is typically good news. But while endless paid time off has become an increasingly common way for companies to regulate (or not) how much shine your OOO message gets, it also has the potential to create a minefield for those of us left to navigate the open-ended policy. 
So let's clear the table (you know, for more breadsticks): Assuming your company implemented the policy with good intentions, they've empowered you to determine how much time off you can realistically take without compromising your work—and while I'd recommend a more modest approach until you get a feel for where that line is, I don't think a few days off during the holidays is an unreasonable place to start.
WRT the asking, my mother always insisted on doing so nicely—although, come to think of it, she never did get a day off. It's a good move to ask your manager if they have any preferences. Perhaps they'd appreciate you clearing dates with them before submitting to HR or blocking off your calendar. Still feeling anxious about the lack of parameters? Try asking about the minimum amount of PTO they would expect you to take. That way, you have an "approved" baseline to start from. 
Like your brunch beverage of choice, bottomless PTO can be a pretty sweet menu item if done right. Yet, research suggests that employees who are offered unlimited time off actually use fewer days on average than those with a fixed amount—that's a recipe for burnout. One thing that's not unlimited is your mental and physical health, so don't cheat yourself out of the time you need to properly recharge.
You Light Up My (Zoom) Life
Last week, we asked Brew readers to chip in with advice for Brandon, whose office lacks the natural light needed to look his best on Zoom. While ring lights won the day, Christina from Charlotte offered her own luminous perspective: 
"Be your own light! If your personality shines, there's no need for that ring light, people will immediately know it's you."
Have a question about work you want to ask Shane? Write in here. And coming soon...HR Brew. Be one of the first subscribers to our upcoming newsletter on all things human resources.
A Tech Hub Rises Among the Peach Orchards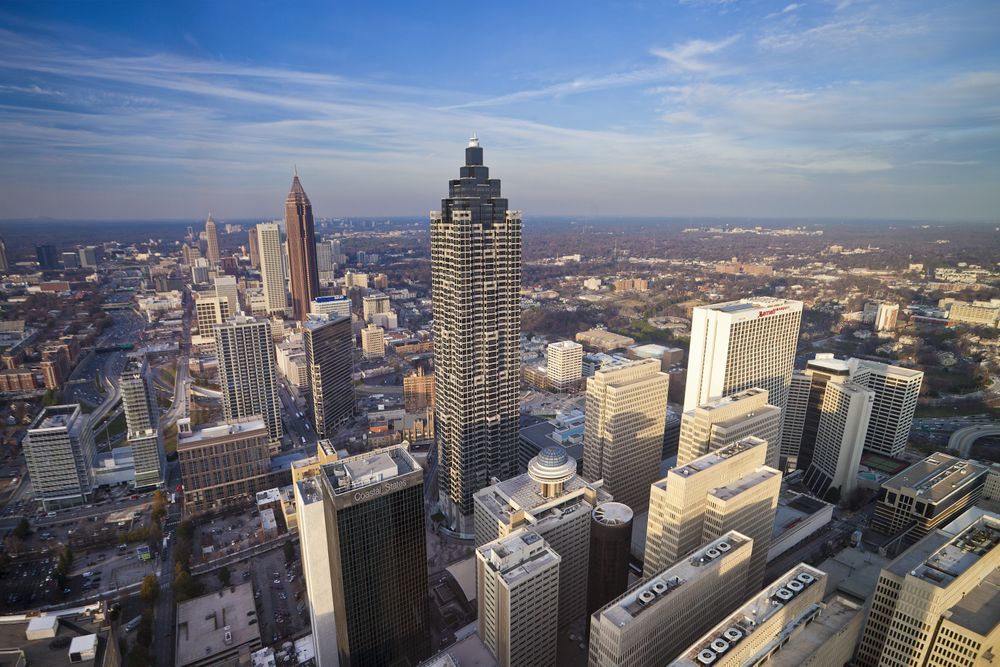 Jose Fuste Raga/Getty Images
Turns out, your city doesn't need a tweeting mayor, beaches, or a Will Smith song to be considered the next hot region for tech.
A recent string of deals has put Atlanta on the map as a growing power player in the US technology industry. 
The big one: Atlanta-based email marketing company Mailchimp was sold to Intuit, the maker of TurboTax, for $12 billion last week—the largest ever deal for a homegrown tech company. 
In other Atlanta tech deals last week... 
Goldman Sachs acquired

GreenSky

, a fintech platform focused on home improvement loans, for $2.2 billion.

Logistics startup Stord became a logistics

unicorn

after raising money at a valuation of $1.1 billion.
If Atlantans are a little reluctant to beat their chests, it's because the city was considered a rising star in tech several decades ago. In 1996, the city hosted the Summer Olympics, raising its profile around the globe. Local telecom and networking companies boomed with all the enthusiasm of the dot-com era. We all know how that turned out, though.
The renaissance
Following the dot-com bust, a new class of startups emerged, including familiar names Mailchimp, Kabbage (acquired by American Express), and Calendly. 
Now, Atlanta is in a strong position to make further gains. It has one of the busiest airports in the US, Hartsfield-Jackson, huge corporations including Home Depot and Delta Air Lines, leading research institutions like Georgia Tech, and perhaps most importantly, loads of computer science and engineering talent—especially Black talent.
The city is home to a cluster of Historically Black Colleges and Universities (HBCUs), including Clark Atlanta University, Morehouse College, and Spelman College. 

Roughly 36% of Atlanta's tech workforce is either

Black or Hispanic

, second only to San Antonio. 
Tech companies that have pledged to increase diversity in their workforces are eyeing Atlanta's Black engineering talent. Microsoft will hire 1,500 people at its new Atlanta office, Apple is partnering on a $50 million tech center, and Airbnb, explicitly citing the prevalence of Black talent in Atlanta, also plans to open a hub in the city.
Zoom out: While receiving $3.1 billion in venture funding in H1 2021, a record for the city, Atlanta is still a small fish in the tech pond (Silicon Valley, by comparison, attracted $48.9 billion in venture capital). Talented people are still leaving for better opportunities on the West Coast, and Atlanta faces growing competition from other Southeast cities, like Charlotte and Nashville. –NF
SPONSORED BY BAKKT
From niche to normal. Ever wondered how crypto went from a minor obsession in certain corners of the tech world to being offered by major Wall Street firms? In partnership with Bakkt, we've laid out crypto's journey from under-the-radar to a very much above-the-radar financial player. Read the financial underdog story of the last decade here.
Open House
Welcome to Open House, the only newsletter section that has an extensive tracking system for gaudy decor of Southern rich people. We'll give you a few facts about a listing and you try to guess the price.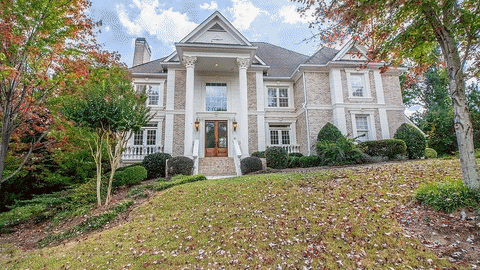 Zillow
By now you know we can't resist a McMansion. So let's head to Atlanta, GA, (love a themed newsletter) for today's early 2000s nightmare. The only thing scarier than this 7,368 square-foot home attempting to cosplay as a castle is its obsession with columns. Amenities include:
6 beds, 6 baths

Giant tub

Lots of curved seating arrangements

Fancy staircase, perfect for descending
How much for what would never be considered "Southern Charm"? Scroll to the bottom of the newsletter to find out.
Just Click It
1. Why there's no such thing as the mind and nothing is mental. (Aeon)
2. The question Michael K. Williams asked before every season of The Wire. (New York Times)
3. Help! I couldn't stop writing fake Dear Prudence letters that got published. (Gawker)
4. An excerpt from a new biography on Peter Thiel. (Bloomberg Businessweek)
5. Where Americans live. (Flowing Data)
6. A conversation with Spotify CEO Daniel Ek. (Invest Like the Best)
7. The housing theory of everything. (Works in Progress)
8. How to "rewild" your attention. (Clive Thompson)
9. Video games' sensory revolution: How haptics reinvented the controller. (The Ringer)
10. The Alex Murdaugh murder investigations, explained. (Slate)
1.99 breakfast!
Yeah, that got your attention. Wendy's new Bacon, Egg and Swiss and Sausage, Egg and Swiss croissants are buttery, flaky, and toasted to perfection—at the perfect price of $1.99. Get yours this morning.*
*This is sponsored advertising content
Meme Battle
Welcome back to Morning Brew's Meme Battle, where we crown a single memelord every Sunday.
Today's winner: Utkarsh Sahu in India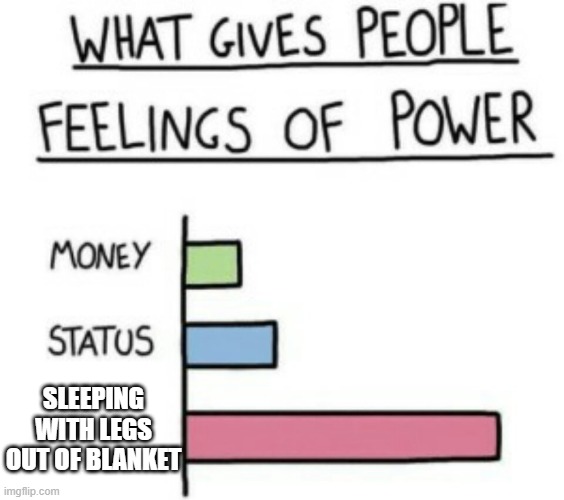 This week's challenge: You can find the new meme template here for next Sunday. Once you're done making your meme, submit it at this link for consideration.
✤ A Note From Wendy's
Limited time only.  U.S. price and participation may vary. Excludes Maple Bacon Chicken Croissant.  Not valid in a combo.  Check your local Wendy's for breakfast hours.
Key phrases
Older messages

☕️ Property giant on the brink
Saturday, September 18, 2021
Boosters get mixed messages... September 18, 2021 View Online | Sign Up Daily Brew TOGETHER WITH Cariuma Good morning. Today is the Smithsonian magazine's Museum Day, so if you don't have any

☕️ Weed found love
Friday, September 17, 2021
Cannabis brands find luck with podcast ads. September 17, 2021 Marketing Brew TOGETHER WITH Morning Consult Happy Friday. If you need your logo redesigned on a budget, might we suggest asking this

☕️ Can do
Friday, September 17, 2021
Cannabis dispensaries navigate a budding market. September 17, 2021 Retail Brew TOGETHER WITH Paycom Good afternoon. Sears has (almost) left the building—well, the last one it occupies in its home

☕ Cannabis drones
Friday, September 17, 2021
How do cannabis cultivators use drones? September 17, 2021 Emerging Tech Brew TOGETHER WITH JobsOhio Happy Friday. If you haven't kept up with the WSJ's "Facebook Files" series this week, we

☕️ France is furious
Friday, September 17, 2021
Occupy Wall Street: 10 years later September 17, 2021 View Online | Sign Up Daily Brew TOGETHER WITH GE Good morning and Happy Friday. And it's an especially Happy Friday because we just read in