🎶 If you like Four Tet, Father John Misty, or Vulfpeck ...
Album Daily Week #98 [September 27th - October 1st]

Happy Fall Y'all! The weather may be cooling down but the beats this week are hot as ever. And with the new season, comes a new season of Kanye drama - this time in documentary form. Over the weekend, Netflix officially dropped the trailer for the upcoming Kanye movie "JEEN-YUHS" which you can watch here.

I know I know, we're getting our hopes up again, but from the 120-second preview, it's certainly hard not to. The question, of course, is whether or not the documentary actually premiers on time, but at this point, it simply doesn't matter, I am ready to get hurt again. While we wait for that hypothetical day, check out this week's picks!

Don't forget to turn the speakers up!

- Andrew, Lowell, and Matt
Turbo
Cory Wong & Dirty Loops
Genre: Jazz
Release Date: September 3rd, 2021
Top Tracks: Follow the Light, Thriller, Ring of Saturn
Similar Artists: Vulfpeck, Dave Koz, The Main Squeeze

Cory Wong can crank out tunes. In 2020 alone, he put out five, count them FIVE, albums and has followed that up with three more in 2021. And even with such a high volume, there's clearly no quality sacrificed as he was even nominated for a 2020 Grammy, alongside Jon Batiste, for their collaborative album "Meditations." Wong frequently seeks out other unique musical partners, as is the case with Turbo, his most recent collaboration with the "twisted pop trio" Dirty Loops. As the name suggests, this album is fast-paced, upbeat, and generally cheerful. It's jazz with a kick in the ass and is sure to keep you guessing … and smiling at every turn.

Bonus Content: Dirty Loops first rose to prominence because of their out-of-the-box jazz-fusion arrangements of popular tunes, like Adele's "Rolling in the Deep" and Justin Bieber's "Baby." This album features a remake of the Michael Jackson classic, Thriller, and is one you absolutely can not miss!
Click below to listen on your favorite platform:
Genre:

Indie-Alternative
Release Date: May 27th, 2016
Top Tracks: Masterpiece, Paul, Randy
Similar Artists: Father John Misty, Julia Jacklin, Soccer Mommy

If your thing is songs titled with generic men's names that are guaranteed to make you cry, then Big Thief has you covered. Their 2016 album Masterpiece is grimy and haunting. It speaks about the influence certain people can have over your life, even years after you've removed yourself from their presence. The album covers familial, romantic, and platonic relations with morose and sometimes self pitying sincerity. The lead singer Adrienne Mack croons lines like, "so I swallowed all of it, as I realized there was no one who could kiss away my shit" so casually that it takes a few listens to register them. While there's a lot of doom and gloom to be found in this album, The Brooklyn based group understands how to vary its delivery. The album bounces between drudging ballads and uptempo tunes that fizzle and pop. There's more than one way to deal with sadness and Big Thief is trying them all out. Check out this NPR interview with the band from a few years ago!
Click below to listen on your favorite platform: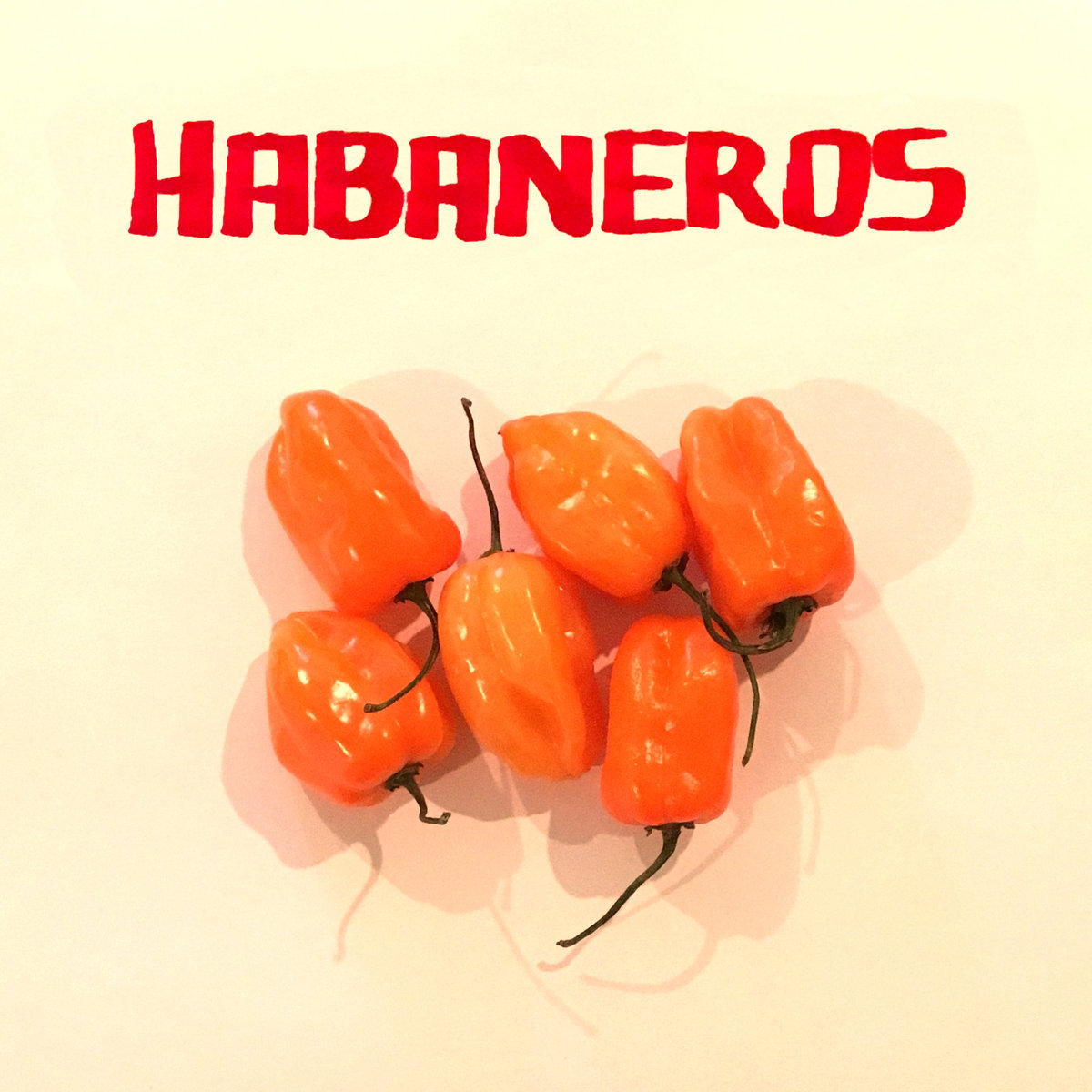 Genre: Hip-Hop
Release Date: July 15th, 2021
Top Tracks: Planet X, Sugarbad, Flower Shake
Similar Artists: Brasstracks, 99 Neighbors, The Floozies

A lil' jazzy. A lil' funky. This EP will help you get your groove on. I once found a playlist called "Songs that make you walk like Peter Parker in Spider Man 3." This album should be "Songs that make you walk like Frank Lucas in American Gangster." This album is calm, cool, and collected at all times. I believe you'll enjoy vibing to the instrumental tracks on this EP just as much as you'll enjoy rapping along to the hip hop. According to a spotlight article by off the cassette, Calimossa has family roots in Argentina, so the listener might pick up on some of his Latin influence as well. There's something very satisfying about knowing the artist wrote, produced, and performed the entire album. Calimossa does it all here on Habaneros.

Calimossa has just under 47k monthly listeners on Spotify - so tell all your hip hop friends you heard of them first! Since Habaneros, Calimossa has released an album (Honey Days) and a new 2021 single. Safe to say he's here to stay.
Click below to listen on your favorite platform:
Genre: Electronic
Release Date: November 13th, 2020
Top Tracks: Demba, Change, Sister
Similar Artists: Four Tet, Bonobo, Jon Hopkins

After just one listen, it's completely apparent why TSHA went with the title "Flowers" for her 2020 EP. Warm, fuzzy and exploding with happiness (that's what flowers do, right?). TSHA has exploded onto the UK music scene over the past year or two- and for good reason. Her production is rich and full of depth without being overbearing or too 'busy'. When vocals are added on tracks like "Change" they fit in neatly in between bass drum kicks and snare hits. They're effectively chopped up and looped without becoming repetitive. This type of alternative-electronic music that doesn't fit neatly into a genre is really easy to miss on but TSHA does the opposite of that with this homerun.

TSHA cites Bonobo, Jon Hopkins and Four Tet as influences. Some of the most well respected in the world of electronic music. We're excited to see her reach similar heights as them.
Click below to listen on your favorite platform:
The Bitter Truth
Evanescence
Genre:

Rock
Release Date: March 26th, 2021


Top Tracks:

Better Without You, Broken Pieces Shine, Yeah Right
Similar Artists: Flyleaf, Halestorm, Skillet

Let's just get this out of the way, Amy Lee can hold a note like no other. If you remember the song "Bring Me To Life" off of Evanescence's 2003 album Fallen, then you're in the right place. You can't recreate another Bring Me To Life, but Evanescence sure as hell put their best foot forward here in their brand new 2021 album The Bitter Truth. This is their first new album of original music in 9 years and it truly feels like they never left. Hit play on this album and let Amy Lee's sweet voice lull you to sleep on their calmer, deeper tracks only to be abruptly awoken by the slamming of the drums, bass, and guitar emanating from the supporting members. The band has even re-invented themselves a bit starting to incorporate some new, unique sounds into their music such as clock ticking to complement their bad ass breakdowns. Welcome back, Evanescence.

Why listen to this album? If you're not familiar with their 2003 album, Fallen, you may not know that the top 3 songs have 541, 321, and 158 million streams on Spotify respectively. Meaning, they were a pretty big deal (just about overnight) in the early 2000's. This album isn't necessarily a comeback story, but a review by Kerrang highlights it really well….."The last time Evanescence released a studio album, the idea of Donald Trump in The White House was just a low-hanging joke on The Simpsons. Bird flu was nothing anyone outside the immediate outbreak area should be too concerned about. A tour to support a record was a given, not a vague, movable wager." Those were much different times and we all know how much an artist's environment affects their art… therefore, The Bitter Truth is worth a listen whether or not you've heard of this band or not.
Click below to listen on your favorite platform:
Let us know what you think of the albums!
Share Album Daily
Be the friend that recommends great music,

forward this email to someone who loves music
Have an album suggestion, or interested in doing a guest review? Just reply to this email and you'll reach us.

Until Next Time!
- Andrew, Lowell, and Matt
This email was sent to you


why did I get this?

unsubscribe from this list

update subscription preferences


Album Daily · 242 N Summit St · Indianapolis, IN 46201 · USA


Key phrases
Older messages
🎵 If you like My Morning Jacket, Billie Eilish, Misterwives or Chet Porter...
Monday, September 20, 2021
We've got ROCK, POP, ELECTRONIC, and INDIE-ALT albums for you this week! Album Daily Week #97 [September 27 - October 1] Howdy Album Daily Fans! We wanted to give you a little peak into the music
🎵 If you like The Fray, Still Woozy, MGMT, Led Zeppelin, or Justice...
Monday, September 13, 2021
We've got ROCK, POP, ELECTRONIC, and INDIE-ALT albums for you this week! Album Daily Week #96 [September 13 - 17] Hello Album Daily family. Before we get to the Rock, Pop, Indie and Electronic
🎵 If you like Modest Mouse, Lenny Kravitz, or Linkin Park ...
Tuesday, September 7, 2021
Albums this week from K. Flay, NoMBe, Poolside and many more! Album Daily Week #95 [September 6th - 10th] Happy Labor Day Weekend everyone! We hope everyone enjoyed the long weekend! Although it's
🎵 If you like Glass Animals, Panic! At the Disco or The Vaccines...
Monday, August 30, 2021
Open this puppy up for your weekly hit of music-powered endorphins. Album Daily Week #94 [August 30 - September 3] Good Morning Music Lovers! Did you know that you can go back and look at our archive
🎵 If you like Pink Floyd, Franz Ferdinand, Parcels, or The Marias...
Monday, August 23, 2021
We've got Rock, Electronic, Indie-Alternative, Rock, and Pop for you this week! Album Daily Week #93 [August 23 - 27] Hello friends. Have you told your friends about your favorite newsletter Album