Bloomberg - Evening Briefing - Supply chain 'disaster'
It was an ugly day for U.S. markets. Fears over inflation, the global energy crisis and Fed tapering spooked investors again and a selloff in big tech stocks resumed. Apple cratered, sending its shares into correction territory. Amazon turned negative on 2021. The Nasdaq had its worst day since June and the S&P 500 slid more than 1%. In other words, October's reputation for volatility remains intact. Here's your markets wrap. —Margaret Sutherlin
Bloomberg is tracking the coronavirus pandemic and the progress of global vaccination efforts.
Here are today's top stories
Facebook had a terrible start to the week. Along with its Instagram and What's App platforms, it suffered an hours-long outage Monday afternoon. Earlier in the day, the company's shares fell after a whistleblower accused it of knowingly prioritizing profit over security—potentially triggering a major crisis for the embattled social media company. 
In the biggest leak of financial information since the Panama Papers, investigative journalists shared millions of confidential documents exposing how billionaires and political leaders all over the world hide their wealth. Take a look inside the Pandora Papers.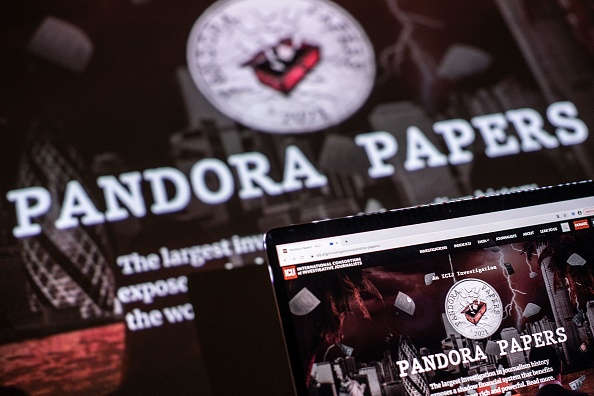 The Pandora Papers included 11.9 million documents from 14 financial services companies around the world. Photographer: Loic Venance/AFP
Oil jumped to its highest price since 2014 following OPEC+'s decision to maintain a gradual supply hike even as the natural-gas crisis boosts crude demand. 
U.S. President Joe Biden planned to meet virtually with progressive House Democrats to discuss narrowing the scope of his economic agenda. On the debt-ceiling front, Senate Minority Leader Mitch McConnell again refused to allow Republicans to participate. Biden lambasted the GOP as "reckless" and warned a "meteor" was headed for the economy if the U.S. defaulted. Looks like Wall Street is in for a two-week game of chicken.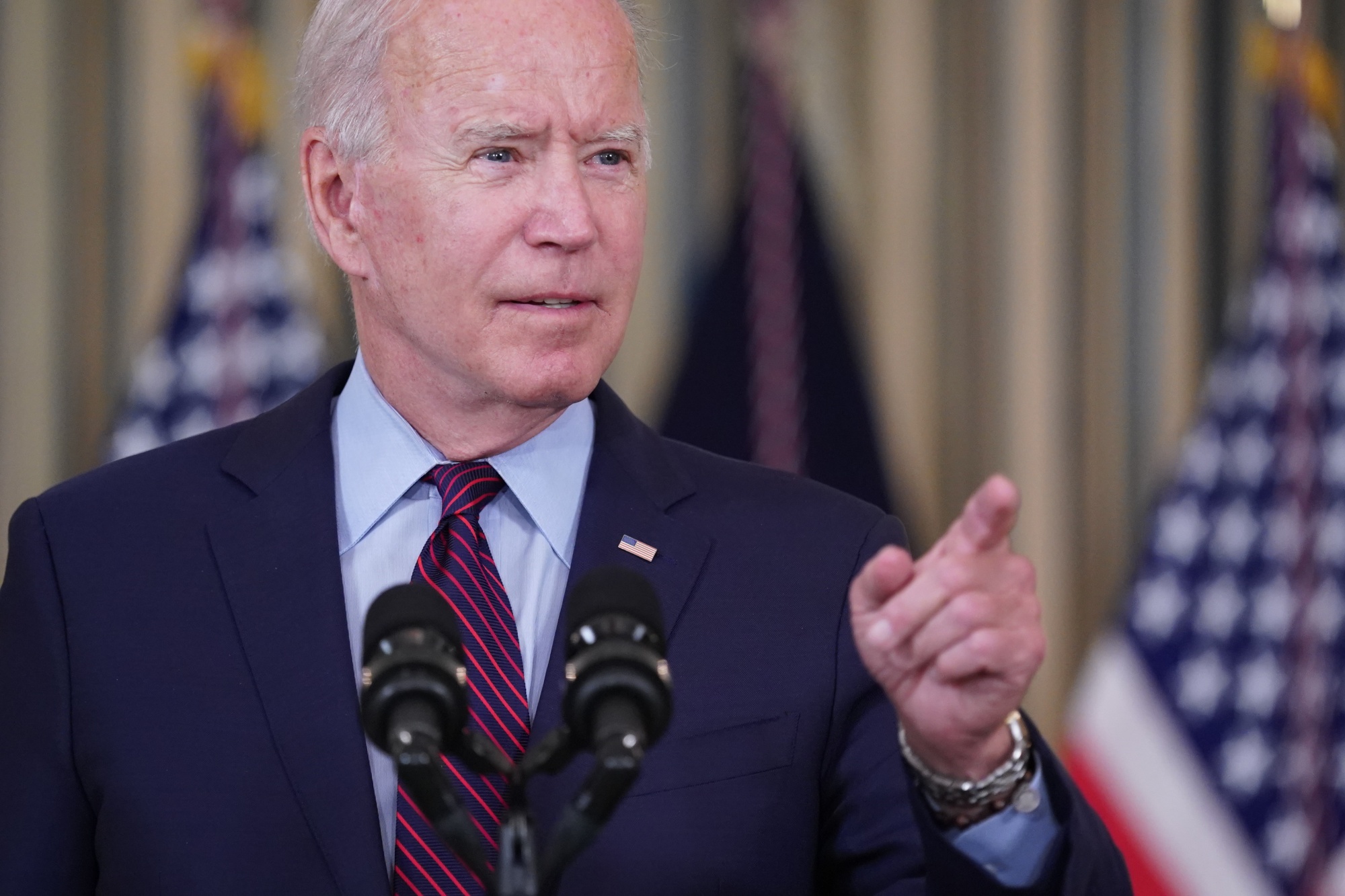 President Joe Biden said that if the U.S. defaulted on its debt, the blame would fall on Republicans. Photographer: Stefani Reynolds/Bloomberg
Cruise, the General Motors-backed startup, aims to start charging for autonomous rides as soon as next year, and will tell investors this week that its driverless ride-hailing business has the potential to reach $50 billion in revenue. GM shares jumped the most in almost three months.  
One of Hollywood's most powerful unions has voted to authorize a strike, threatening a walkout that could cripple movie and TV studios still trying to come back from Covid-19 shutdowns.
Throughout the pandemic, New Zealand has taken a hardline approach to Covid-19. But with the highly infectious delta strain, the strategy hasn't been as effective, and its leaders are pivoting. In China, the province that was the initial epicenter of the Covid-19 outbreak made significant purchases of personal protective equipment—before the first known case was made public. Here's the latest on the pandemic.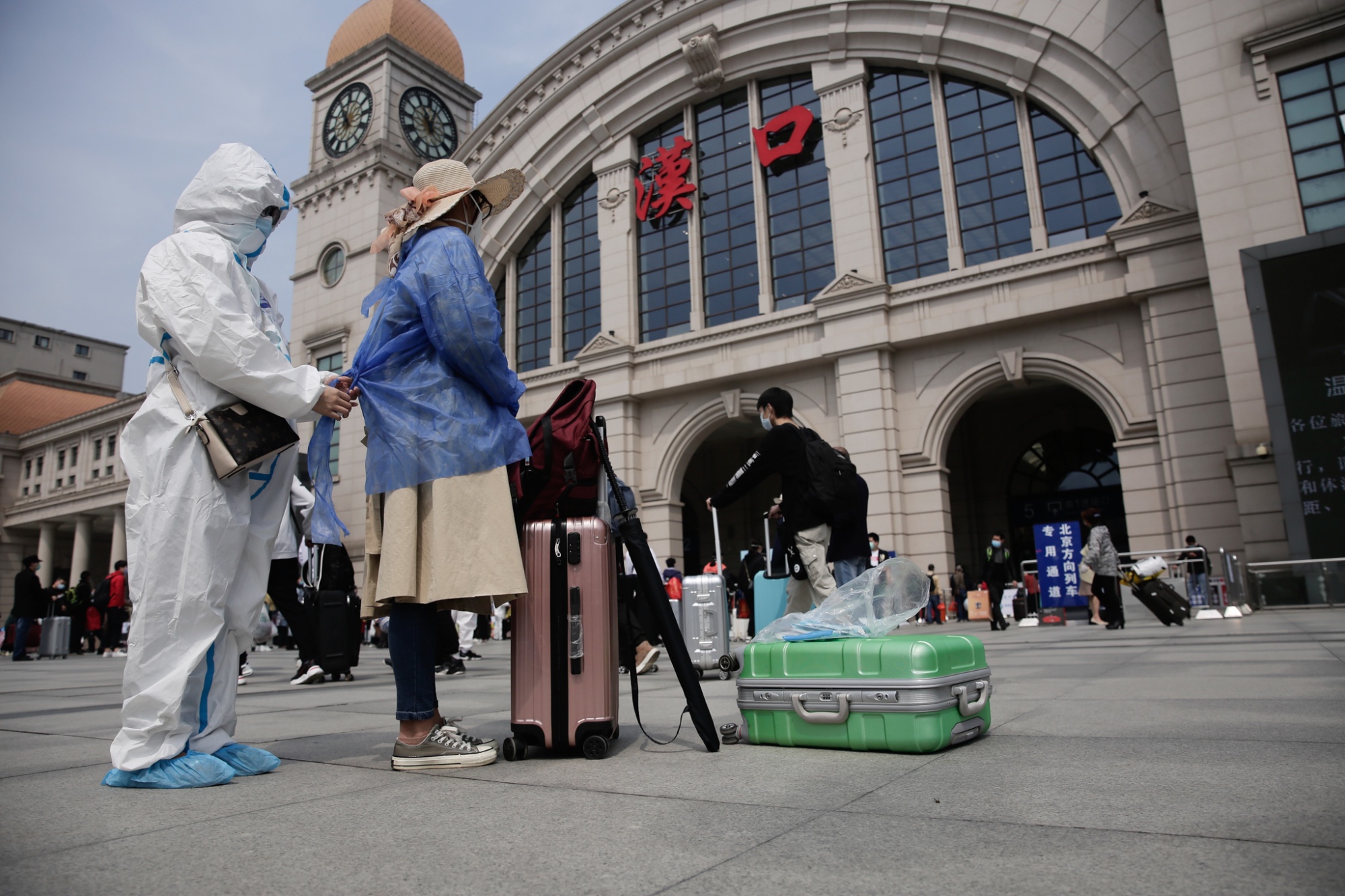 Travelers in protective clothing in front of the Hankou railway station in Wuhan, China, on April 8, 2020.  Source: Bloomberg
What you'll need to know tomorrow
Early in the year, retailers hoped that bottlenecks that gummed up the global supply chain in 2020 would be largely cleared by now. They've actually gotten worse—much worse—and evidence is mounting that the holiday season is at risk.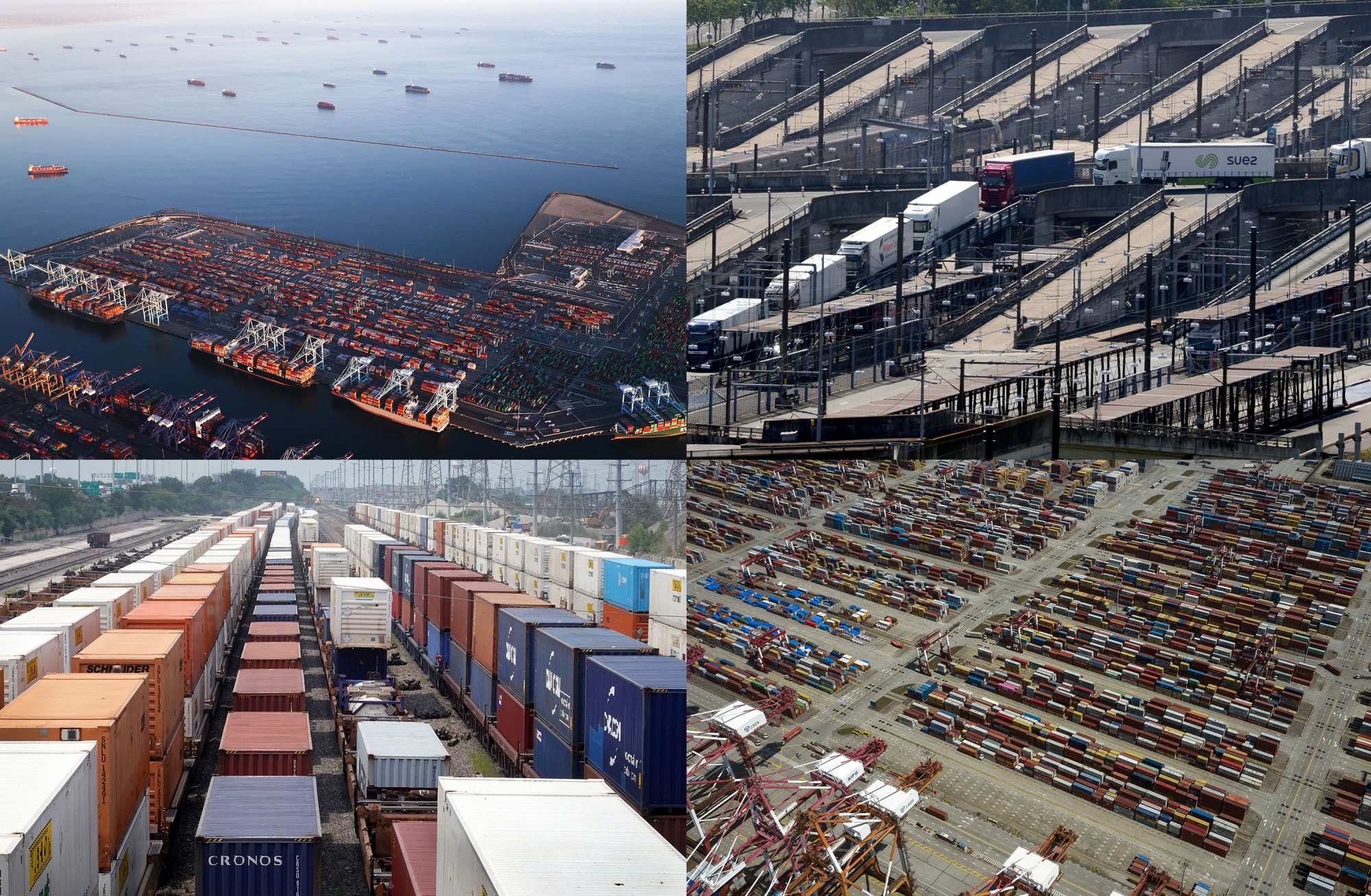 Supply chains all over the world are snarled. Photographer: Mario Tama; Chris Ratcliffe; Scott Olson; Qilai Shen/Getty Images; Bloomberg
Like getting the Evening Briefing? Subscribe to Bloomberg.com for unlimited access to trusted, data-driven journalism and gain expert
Bloomberg Invest Global: Join us from Oct 5-7 as we focus on the key issues driving institutional investment strategies as top investors offer key insights on how smart money can safely navigate this risky environment. We'll take the measure of the recovery and put this year's popular strategies under the microscope to see what's worked—and what hasn't. Register here.
Before it's here, it's on the Bloomberg Terminal. Find out more about how the Terminal delivers information and analysis that financial professionals can't find anywhere else. Learn more.
Download the Bloomberg app: It's available for iOS and Android.
Key phrases
Older messages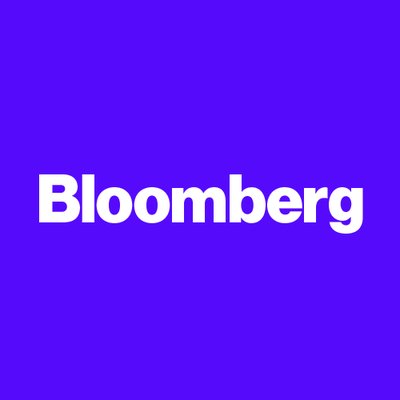 Energy crisis worsens
Saturday, October 2, 2021
Bloomberg Follow Us Get the newsletter The global energy supply crunch, triggered by a whole host of causes, is biting harder and encroaching further into daily life from Europe to Asia. There's a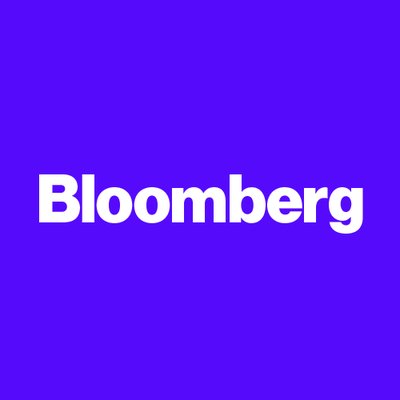 U.S. nears 700,000 dead
Friday, October 1, 2021
Bloomberg The US is approaching another grim milestone, a worst-case scenario that seemed almost unthinkable when the pandemic began. Close to 700000 Americans have been confirmed to have died from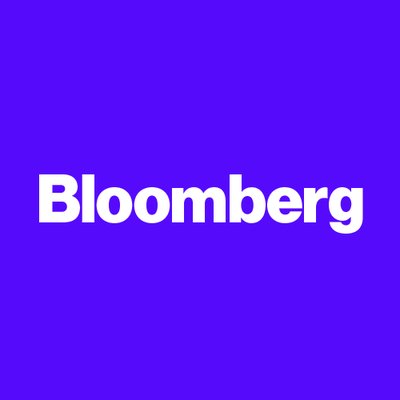 Not a good sign
Thursday, September 30, 2021
Bloomberg For the stock market, September came to an uneasy end—one marked by volatility and accelerated hedging. The S&P 500 posted its worst monthly performance since March 2020, when Covid-19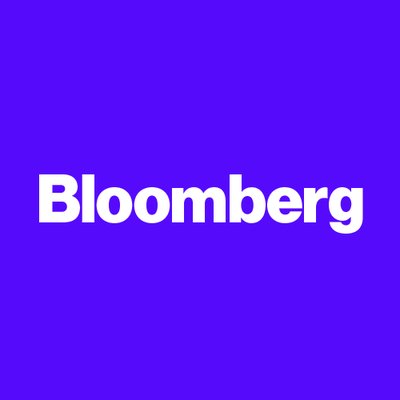 China's other debt problem
Wednesday, September 29, 2021
Bloomberg Romania's two largest cities are gearing up for new restrictions, including a night-time curfew, after a surge of Covid-19 cases across eastern Europe over the past two weeks. In Asia,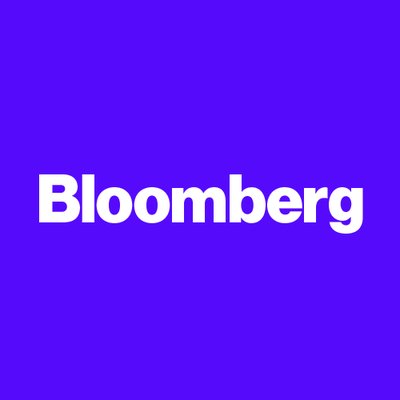 America's Evergrande exposure
Tuesday, September 28, 2021
Bloomberg If there was any doubt the debt-ceiling fight in Washington was impacting markets, just look at Wall Street. The S&P 500 posted its worst day since May, tumbling 2% as concerns over a