🥳 Opinionated: Happy Financial Wellness Day

Why we're marking Financial Wellness Day
A recent Ellevest study found that stress about our finances is literally making us sick. In fact, nearly half of women (49%) say their mental and emotional health has suffered — and nearly 40% have become physically ill — from money stress.
Practicing financial wellness is a solution to the stress that money causes. Yet women rank financial health as the least important kind.
That's why we're recognizing today as the first-ever Financial Wellness Day — yes, we made it a *thing.*
Want to join us? We just launched our brand-new How to Practice Financial Wellness and Feel Good About Money workshop. The first one is this Friday.
And here's the best part: Between now and October 20, anyone can sign up for any upcoming date *for free* — because financial wellness is key to women+ living a full life.
During the workshop, an Ellevest money coach will give you all the info and tools (read: spreadsheets, journaling prompts, etc) you need to start practicing financial wellness, and they'll help you start breaking down money taboos and gain the confidence you need to succeed financially.
More than ever, this is the perfect moment (aside from, well, yesterday) to finally make the time and commit to a financial wellness practice — no matter where you're starting from.
Click below to sign up. Bring your friends. Make it a get together. When women+ prioritize their financial wellness together … now there's a reason to celebrate.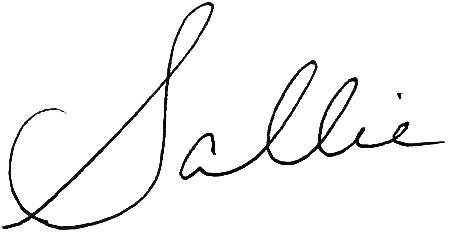 CO-FOUNDER & CEO
Money's *big* role in relationships ❣️
Whether you're in the getting-to-know-each-other stage or living out a dreamy retirement together, talking about money can make you both happier. So we had to ask, is money a source of stress or strength in your relationship? Here's what you said:
Special event: Dealing with Burnout Q&A
Tune in as a panel of Ellevest coaches answer questions about what burnout is (and isn't), how to recognize the symptoms, and steps on the best way forward.
Financial stress: Women+'s saboteur
We surveyed people across the US about how they're thinking about financial wellness, money, investing, and their overall well-being. Here's what we heard.⁠
6 things we're reading and watching
| | |
| --- | --- |
| • | Calling all corporations 📢! ASOS has introduced paid leave for staff undergoing cancer treatments or experiencing menopause, fertility treatment, or pregnancy loss. File under: things that attract (and keep) talent. |
| • | "Oh you like iced coffee — that's basic. Why? Why? Women's joy is so often ridiculed." @Tinx on why it's OK to like what you like. |
| • | A new study finds a growing number of people without a bachelor's degree are now out-earning those with one. |
| • | Some serious "let's get the day started" motivation sung a capella. |
| • | Ellevest's lead executive career coach, Gala Jackson, gives some brilliant advice *and a book reco* on wellness in the workplace. |
| • | "Me and you should buy it together lol." Why some millennials are buying houses with their friends. |
Do well for yourself with one month free and $20!
**The "Financial Wellness" Promotional offer is for those who 1) sign up for an Ellevest Essential, Ellevest Plus or Ellevest Executive membership service and 2) make an initial deposit of $1 or more into an Ellevest non-retirement investment account on or before 11:59 PM EST on 10/20/2021 (the "Promotional Period"). This Promotional Offer cannot be applied to an annual or existing Ellevest membership service, and is only available to the first 500 eligible new Ellevest membership clients who redeem it before the Promotional Period ends. This Promotional Offer is not valid in conjunction and cannot be combined with any other offers or promotions. Membership clients who enroll with promo code "DOWELL" before the end of the Promotional Period will pay no Ellevest Membership fee for the first month of their membership period, starting on the date the membership agreement is acknowledged (the "Effective Date"). After 1 month from the Effective Date, the applicable fees for the Membership service selected will be reinstated and other fees as described in Ellevest's Wrap Fee Program Brochure and the Ellevest Membership Terms and Conditions Agreement will continue to apply. Membership clients who enroll with promo code "DOWELL" and make an initial deposit of $1 or more to a non-retirement investment account within the Promotional Period will receive $20 added to their Ellevest investment account. Ellevest's processing time for depositing $20 into a client's Ellevest account may be up to 90 days after the Promotional Period ends. Ellevest reserves the right to refuse to award you the Promotional offer if it determines, in its sole discretion, that the promotion was claimed under wrongful or fraudulent circumstances, that your participation is against the spirit of the program, that making payment would constitute a violation of your Ellevest Membership Terms and Conditions Agreement or applicable federal or state law, or that incomplete or inaccurate information was provided. Ellevest reserves the right to end or modify any promotion at any time.

Ellevest Membership fees are as follows: Ellevest Essential is $1 per month, Ellevest Plus is $5 per month, and Ellevest Executive is $9 per month. Other fees as described in

Ellevest's Wrap Fee Program Brochure

and the

Ellevest Membership Terms and Conditions Agreement

will continue to apply. Ellevest doesn't require Members to maintain a minimum investment account balance. However, there are portfolio-specific minimums (ranging from $1 to approximately $240). You may not receive the entire recommended portfolio until your account balance meets the respective portfolio minimum. Ellevest will not rebalance a portfolio until it meets the respective account balance minimum necessary to generate the required shares. This minimum is a function of portfolio allocation and the share price of individual holdings, which will vary.

All opinions and views expressed by Ellevest are current as of the date of this writing, for informational purposes only, and do not constitute or imply an endorsement of any third party's products or services.

Information was obtained from third-party sources, which we believe to be reliable but not guaranteed for accuracy or completeness.

The information provided should not be relied upon as investment advice or recommendations, does not constitute a solicitation to buy or sell securities and should not be considered specific legal, investment or tax advice.

The information provided does not take into account the specific objectives, financial situation, or particular needs of any specific person.

Investing entails risk, including the possible loss of principal, and there is no assurance that the investment will provide positive performance over any period of time.

Banking products and services are provided by Coastal Community Bank ("Coastal"), Member FDIC, pursuant to license by Mastercard International. Your Ellevest Spend and Ellevest Save Account deposits will be insured to the regulatory limits by the FDIC through Coastal Community Bank, Member FDIC.

Funds held in your Ellevest investment accounts are not FDIC insured, not guaranteed by Coastal, and may lose value. Ellevest does not guarantee investment performance.

Older messages
📅 Mark Your Calendar: This Week's Lineup
Monday, October 11, 2021
Including: getting all your questions on budgeting answered. ‌ ‌ ‌ ‌ ‌ ‌ ‌ ‌ ‌ ‌ ‌ ‌ ‌ ‌ ‌ ‌ ‌ ‌ ‌ ‌ ‌ ‌ ‌ ‌ ‌ ‌ ‌ ‌ ‌ ‌ ‌ ‌ ‌ ‌ ‌ ‌ ‌ ‌ ‌ ‌ ‌ ‌ ‌ ‌ ‌ ‌ ‌ ‌ ‌ ‌ ‌ ‌ ‌ ‌ ‌ ‌ ‌ ‌ ‌ ‌ ‌ ‌ ‌ ‌ ‌ ‌ ‌ ‌ ‌ ‌
💸 Money Cheat Sheet: How's Your $$ Mindset?
Thursday, October 7, 2021
Plus, a new financial wellness journaling worksheet. ‌ ‌ ‌ ‌ ‌ ‌ ‌ ‌ ‌ ‌ ‌ ‌ ‌ ‌ ‌ ‌ ‌ ‌ ‌ ‌ ‌ ‌ ‌ ‌ ‌ ‌ ‌ ‌ ‌ ‌ ‌ ‌ ‌ ‌ ‌ ‌ ‌ ‌ ‌ ‌ ‌ ‌ ‌ ‌ ‌ ‌ ‌ ‌ ‌ ‌ ‌ ‌ ‌ ‌ ‌ ‌ ‌ ‌ ‌ ‌ ‌ ‌ ‌ ‌ ‌ ‌ ‌ ‌ ‌ ‌ ‌ ‌ ‌ ‌
💬 Opinionated: Who's Actually Freaking Out
Tuesday, October 5, 2021
Plus: Meg Ryan Fall and setting new career intentions. ‌ ‌ ‌ ‌ ‌ ‌ ‌ ‌ ‌ ‌ ‌ ‌ ‌ ‌ ‌ ‌ ‌ ‌ ‌ ‌ ‌ ‌ ‌ ‌ ‌ ‌ ‌ ‌ ‌ ‌ ‌ ‌ ‌ ‌ ‌ ‌ ‌ ‌ ‌ ‌ ‌ ‌ ‌ ‌ ‌ ‌ ‌ ‌ ‌ ‌ ‌ ‌ ‌ ‌ ‌ ‌ ‌ ‌ ‌ ‌ ‌ ‌ ‌ ‌ ‌ ‌ ‌ ‌ ‌ ‌ ‌ ‌ ‌
📅 You're Invited to This Week's Lineup
Monday, October 4, 2021
Plus: Get 20% off 1:1 coaching sessions ‌ ‌ ‌ ‌ ‌ ‌ ‌ ‌ ‌ ‌ ‌ ‌ ‌ ‌ ‌ ‌ ‌ ‌ ‌ ‌ ‌ ‌ ‌ ‌ ‌ ‌ ‌ ‌ ‌ ‌ ‌ ‌ ‌ ‌ ‌ ‌ ‌ ‌ ‌ ‌ ‌ ‌ ‌ ‌ ‌ ‌ ‌ ‌ ‌ ‌ ‌ ‌ ‌ ‌ ‌ ‌ ‌ ‌ ‌ ‌ ‌ ‌ ‌ ‌ ‌ ‌ ‌ ‌ ‌ ‌ ‌ ‌ ‌ ‌ ‌ ‌ ‌ ‌ ‌ ‌ ‌
💸 Money Cheat Sheet: Prioritizing Your Goals
Thursday, September 30, 2021
Plus: How much should you invest for retirement? ‌ ‌ ‌ ‌ ‌ ‌ ‌ ‌ ‌ ‌ ‌ ‌ ‌ ‌ ‌ ‌ ‌ ‌ ‌ ‌ ‌ ‌ ‌ ‌ ‌ ‌ ‌ ‌ ‌ ‌ ‌ ‌ ‌ ‌ ‌ ‌ ‌ ‌ ‌ ‌ ‌ ‌ ‌ ‌ ‌ ‌ ‌ ‌ ‌ ‌ ‌ ‌ ‌ ‌ ‌ ‌ ‌ ‌ ‌ ‌ ‌ ‌ ‌ ‌ ‌ ‌ ‌ ‌ ‌ ‌ ‌ ‌ ‌ ‌ ‌ ‌