Craft Your Content - [TWR] I don't even have a pla! 😱


Estimated Reading Time: 5 minutes
"Can you define "plan" as "a loose sequence of manifestly inadequate observations and conjectures, held together by panic, indecision, and ignorance"? If so, it was a very good plan." ― Jonathan Stroud, The Ring of Solomon

Elisa's Thought for the Week:
We're well into the 4th quarter of 2021 (thank goodness, am I right?!) and that means we're all starting to put the metaphoric barstools on the tables as we get closer to closing time.
But here's something you might not know about a bartender's closing tasks: it is the responsibility of the closing bartender to prepare and stock everything for the next day bartender to start their shift.
Did you just read that with a chill, thinking "OMG Elisa! I don't even know where all the barstools are — let alone how to cut the lemons for my 2022 writing and content!!"
Fear not, for our friend Andy Crestodina at Orbit Marketing has already put out the 2021 Blogging Statistics and Report for you to review.
In its 8th year of data and statistics, the Orbit team asks 1000+ bloggers and content creators 20 questions to determine the trends that emerged (or sustained…or diminished…) this year — and some insights for what you can expect in 2022.
Some of my top takeaways from the report this year:
"Blogging still works, but driving big results is a challenge" - This is something that I am constantly at odds with, and why I'm not a fan of the world of content marketing. Brands looking for direct ROI and results from a piece of content, rather than producing fantastic content that builds a loyal following and leads those people to subscribe/purchase/engage.

"Bloggers spent 67% more time per post in 2021 than in 2014." - Further, bloggers who spend 6+ hours on their posts (I'm guessing ideation, research, writing, editing, and publishing) reported "strong results" from their content.

"For the most part, the least popular formats are the most effective formats." - Though How-To articles still win out for Most Popular AND Most Effective, I love to see Opinion articles vaulting up the list from 5th Most Popular to 2nd Most Effective. (See Also: Elisa hates vanity metrics.)

"Bloggers who work with editors are twice as likely to report "strong results."" - Also, even content professionals seem to confuse "editors" with "proofreaders" (Both extremely important, but not the same thing!)

"The best content doesn't win. The best promoted content wins." - This is no surprise. Social media, SEO, and email marketing continue to be the Most Popular but influencer/collaborator outreach streaks out as the Most Effective.

"Bloggers who embrace [updating their old posts] are nearly 3x more likely to report "strong results." - It's like you've already done 80% of the work!
As a bonus, they offer 3 solutions to each of the Biggest Challenges for Bloggers in 2021!
Check out the whole report here: https://www.orbitmedia.com/blog/blogging-statistics/
What You Missed on Craft Your Content …
Our articles have the same mission we do — to help you to make your own words even better!
Often, especially if you're in a slump, it can be difficult to find inspiration for your writing or new content ideas. Writer Kriss Judd shares seven unconventional way to find content ideas, so you can get those creative juices flowing again.

From the Archives (July 2021): Finding ideas isn't the only challenge. Frame switching is a writing roadblock that can lead to a stunted writing process, low energy, and reduced motivation. Author Shimon Brathwaite explains how pre-planning can help writers avoid frame switching, and help you get "in the zone" when you write.
In Other Reading This Week …
Need more insights and inspiration for your writing and mindset?
Weekly Writing Tip …
A quick chance to learn from the masters.
"Perception is strong and sight weak. In strategy it is important to see distant things as if they were close and to take a distanced view of close things." ― Miyamoto Musashi, A Book of Five Rings: The Classic Guide to Strategy
For the Upcoming Week …
Because we all need a good chuckle to start things off right!
Give me a second, I'm adding "Potential World-Renowned Physician" to my bio.

(Credit: Twisteddoodles on Instagram)
Till next time!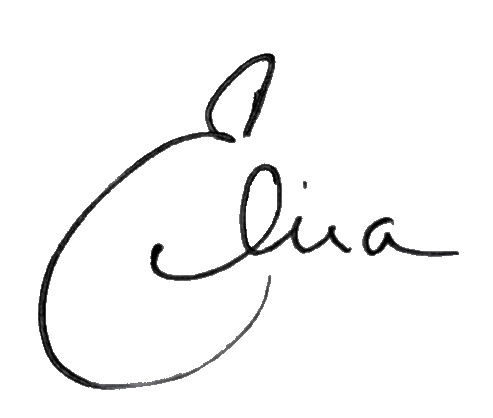 PS - Reply and let me know if you get the reference in the title of this email. It's one of my favorites from this character!
Craft Your Content is an editing, proofreading, and writing coaching agency that helps professional writers and entrepreneurs make their own words even better.
_______________
Sharing is caring, friends. If you know someone that would enjoy this, please forward it along.
If you are receiving this from someone else, you can get your very own copy of The Writing Rundown, delivered direct to your own inbox every weekend
here
.
To make sure you keep getting these emails, please add hi@craftyourcontent.com to your address book or whitelist us. Want out of the loop?
Unsubscribe
.
Our postal address: Craft Your Content 6 Liberty Square Unit #293 Boston, MA. 02109

Key phrases
Older messages

[TWR] What are you going to write next month?
Saturday, October 30, 2021
"Outside of a dog, a book is man's best friend. Inside of a dog it's too dark to read." ― Groucho Marx, The Essential Groucho: Writings For By And About Groucho Marx ‌ ‌ ‌ ‌ ‌ ‌ ‌ ‌ ‌ ‌ ‌ ‌ ‌ ‌

[TWR] What are you going to write next month?
Saturday, October 30, 2021
"Outside of a dog, a book is man's best friend. Inside of a dog it's too dark to read." ― Groucho Marx, The Essential Groucho: Writings For By And About Groucho Marx ‌ ‌ ‌ ‌ ‌ ‌ ‌ ‌ ‌ ‌ ‌ ‌ ‌ ‌

Put It All Together, and What Do You Get?
Thursday, October 28, 2021
We did it! I really wish I could celebrate this great step in your content crafting journey with a beer or a piece of cake, but since I'm far away, I want to send you another form of

Surprise!
Wednesday, October 27, 2021
We have a surprise for you today. As you've gone through this course, you've done some serious legwork and deserve some handclap emojis and a happy gif from me at the very least. But the

The #100WordsOrLessChallenge
Tuesday, October 26, 2021
What do you and Abraham Lincoln have in common? Depending on your height, beard power, and former presidential status, it might seem like very little. But after today, you can add "knock people's