The Profile: The men who carry out executions for the state & the NBA's infamous trash-talker
What happens when betting on yourself ... pays off

Good morning, friends!

As someone who considers themselves relatively risk-averse, I'm fascinated by people like Sylvester Stallone.

In 1970, the legendary actor was so broke and so desperate for cash that he starred in a porn film that only paid him $200.

"I was broke and sleeping in the Port Authority bus station for three weeks straight," Stallone says. "I read in a trade paper about this film that was paying $100 a day. For $100 a day, I would wreak havoc. Instead of doing something desperate, I worked for two days for $200 and got myself out of the bus station."

Eventually, he found modest success landing small roles in several films, but more so, he had impressed several producers with his writing skills. He pitched his idea for Rocky, and the producers offered to buy it from him for $350,000 and cast Ryan O'Neal or Burt Reynolds for the starring role. "I said, 'Oh no, I don't know if you understood that I'm writing this for me,'" Stallone told them.

To reiterate — Stallone was struggling for money. He didn't have a car, and he had recently sold his beloved bullmastiff dog Butkus for $40 to pay the bills. And even though he only had $106 in his bank account at the time, Stallone turned down the lucrative offer and refused to sell the script unless they allowed him to star as the boxer.

Finally, he and the producers reached a deal: Stallone would be allowed to star in the role but only if he waived his writing fee and accepted a meager $35,000 acting salary.

He said, "This is one of those things where you just roll the dice and you fly by the proverbial seat of your pants, and you just say, 'I've got to try it. I've just got to do it. I may be totally wrong, and I'm going to take a lot of people down with me, but I just believe in it.'"

What separates the great from the exceptional is that they bet on themselves especially when no one else will. It's an unwavering — and almost obsessive — conviction that they'll figure it out one way or another.

Tyler Perry was largely dismissed by Hollywood's old guard, so he decided to do things his way. He began writing scripts while selling cars and working as a bill collector. He saved up $12,000, which he used to rent space at a community theater in Atlanta to produce a play he had been working on.

His plays tanked time and time again, but he never gave up. Eventually, his unforgettable character Madea struck a chord, and his popularity exploded with older, Black, churchgoing women in Atlanta. Oprah saw his play, and the rest is history.

Ultimately, one of Perry's biggest advantages has been that distributors underestimated the potential of his films. It inadvertently allowed him to own all of his material. "You can make the best deal when you're underestimated," he says. "They were like, ''Sure, you can own it,' because they didn't think it would be worth anything."

Perry became the first Black actor-director-writer-producer to own a studio outright with no partners, investors, or corporate backers.

Humans of New York creator Brandon Stanton began photographing regular people on the street out of pure necessity.

"That was all that was available to me, you know," he told The Profile in an exclusive interview. "I'm a guy with a camera and no photography experience — you think The New Yorker's going to hire me? I was a guy with a camera wanting to be a photographer with no credentials and no experience so I had to work with what was available to me."

Ironically, Humans of New York's social media audience has grown to be much larger than that of The New Yorker. "It wasn't as a result of me realizing that the stories of ordinary people would be more compelling and then pursuing that path," he says. "It was looking for any path — any path — and that was the only path available to me."

I share these three stories just to remind you that yes, sometimes, you'll put it all on the line and it will spectacularly blow up in your face. And other times, it might result in the greatest success of your life.

Following the rules seems easier than inventing them, but the latter is certainly more rewarding. As Beyoncé once said, "I don't like to gamble, but if there is one thing I'm willing to bet on, it's myself."

—

THE PROFILE DOSSIER: On Wednesday, premium members received The Profile Dossier, a comprehensive deep-dive on a prominent individual. It featured Sylvester Stallone, the grittiest actor in Hollywood. Become a premium member and read it below.

—

PROFILES.

— The men who carry out executions for the state [**HIGHLY RECOMMEND**]
— The NBA's infamous trash-talker
— The man keeping the opera afloat
— The ex-Arsenal manager with a dangerous devotion to the game
— The model buying her body back
— The people's princess

PEOPLE TO KNOW.

The men who carry out executions for the state: Craig Baxley kills people for a living — and it's completely legal in the state of South Carolina. Over the past five months, reporters at The State have spoken with 10 people who helped administer executions. The closer they and their families were to the act of killing, the more the men said their jobs caused long-term harm. Today, they still suffer from mental and physical health problems they attribute to their time in the death chamber. This is a chilling, must-read. (The State)

"I'm 6'3, and I feel reduced now to being a coward in a corner. I wonder whether God will ever forgive me now."

The NBA's infamous trash-talker: In this profile, basketball legend Kevin Garnett looks back on his Hall of Fame career, from the hyper-intense competitiveness to the line-crossing trash talk to the pioneering contracts and trades. Through it all, he finds little to regret. (GQ)

"To be a professional athlete, I truly believe you have to be a little—you've got to be a lot more willing to run through the rope."

The man keeping the opera afloat: Opening night at the Metropolitan Opera is one of the most sacred evenings in the cultural and civic life of New York City. The last time that happened was in 2019. As a result of the pandemic, the Met furloughed 1,000 people, the orchestra and chorus went unpaid, and general manager Peter Gelb waived his salary for nine months. The time in which the hall sat empty cost the Met $150 million in revenue. Here's how all of Gelb's big problems running the Met only got bigger during the pandemic. (New York Magazine)

"I would say the Met is one of the worst business propositions around."

The ex-Arsenal manager with a dangerous devotion to the game: Arsène Wenger knows that his love for the game of football is actually an all-consuming addiction. For the 34 years he spent managing teams – 22 of them at his beloved Arsenal – he was possessed by the need to win. Little else mattered. At times this devotion produced magnificent results. At others, it was self-destruction. (The Guardian)

"Competition is something that eats slowly at your life and it makes of you a little monster."

The model buying her body back: Emily Ratajkowski, a model who first became famous for appearing naked in a music video, is buying her body back. She recently purchased a print of her own Instagram post from the appropriation artist Richard Prince. "I don't even know what I look like anymore," Ratajkowski says. "I can't even tell what's a good or bad picture in the same way. It's just another picture." Sixteen years in the modeling industry — over half her lifetime — have left Ratajkowski burned out and grasping for narrative. (The New York Times)

"There are no images that are just for myself."

The people's princess: Kristen Stewart was an improbable choice for the part of Princess Diana in the new film "Spencer," which is a psychological portrait of the people's princess as she unravels, then rallies, over a three-day Christmas holiday. Stewart gave her all to the movie, studying Diana's posture, mannerisms, and accent. In portraying Diana, Stewart discovered layers of her own self she didn't previously know were there. (The New York Times)

"At the end of week one, I was like, 'This is the best thing I've ever done. This is the most alive I've ever felt.'"

---

✨ This installment of The Profile is free for everyone. If you would like to get full access to all of the recommendations, including today's audio and video sections, sign up below.

---

AUDIO TO HEAR.

Derek Thompson on the science of popularity: Derek Thompson has a thesis: Familiarity beats originality, and distribution beats content. In this podcast, 'Hit Makers' author Thompson explains the nature of "going viral" and why even the most brilliant ideas can spiral into obscurity if they don't connect with the right network. Here's how the creator of any product, piece of art, song, movie, or idea can work to make it a hit. (Link available to premium members.)

Cheryl Strayed on building resilience: Author Cheryl Strayed believes that adventure builds resilience. After trekking more than a thousand miles of the Pacific Crest Trail, she had a revelation about pain and resilience: "You know, two things can be true at once," she says. "You can look back at something and say, 'I wish it hadn't been that way.' You can also say, 'But because it is, I'm better for it.'" (Link available to premium members.)

Tim Ferriss on turning failure into opportunity: Tim Ferriss's podcasting empire began as a tool for learning. This is a very detailed account of Ferriss' life and how the challenges, failed ventures, and depressive episodes he experienced early on led him to where he is today. (Link available to premium members.)

VIDEOS TO SEE.

Bill Gurley on people-focused learning: A person's career journey is never linear. If you've been reading this newsletter for a while, you know it looks very much like a winding, tangled web of ups and downs. In this talk, legendary investor Bill Gurley presents the life stories of three luminaries and shares the lessons he's learned from their journeys. This is a must-watch. (Link available to premium members.)

Sylvester Stallone on his bumpy road to the top: This documentary presents an up-close look at actor Sylvester Stallone's improbable success. At times, it seemed he was delusional — giving up $350,000 so he could star in the movie — but time and time again, his bets paid off. This is a fascinating look at the actor's winding path to success. (Link available to premium members.)

---
Older messages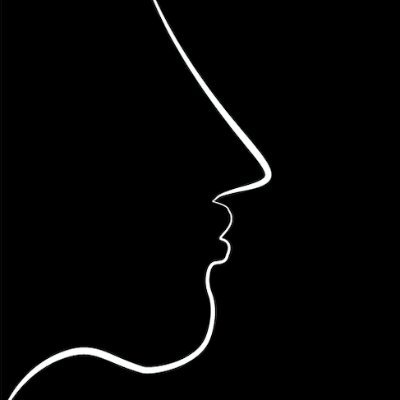 The Profile: The king of sports merchandise & the influencers getting paid for digital intimacy
Sunday, November 7, 2021
This week, I interviewed legendary restaurateur Danny Meyer for The Profile. ‌ ‌ ‌ ‌ ‌ ‌ ‌ ‌ ‌ ‌ ‌ ‌ ‌ ‌ ‌ ‌ ‌ ‌ ‌ ‌ ‌ ‌ ‌ ‌ ‌ ‌ ‌ ‌ ‌ ‌ ‌ ‌ ‌ ‌ ‌ ‌ ‌ ‌ ‌ ‌ ‌ ‌ ‌ ‌ ‌ ‌ ‌ ‌ ‌ ‌ ‌ ‌ ‌ ‌ ‌ ‌ ‌ ‌ ‌ ‌ ‌ ‌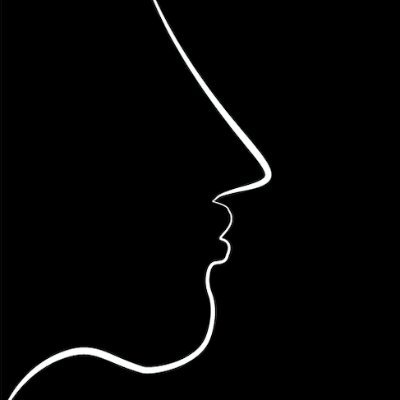 The Profile: The driver revolutionizing F1 & the internet's most popular sperm donor
Sunday, October 31, 2021
I spent my Saturday night trying to wrap my head around the future of our digital lives. ‌ ‌ ‌ ‌ ‌ ‌ ‌ ‌ ‌ ‌ ‌ ‌ ‌ ‌ ‌ ‌ ‌ ‌ ‌ ‌ ‌ ‌ ‌ ‌ ‌ ‌ ‌ ‌ ‌ ‌ ‌ ‌ ‌ ‌ ‌ ‌ ‌ ‌ ‌ ‌ ‌ ‌ ‌ ‌ ‌ ‌ ‌ ‌ ‌ ‌ ‌ ‌ ‌ ‌ ‌ ‌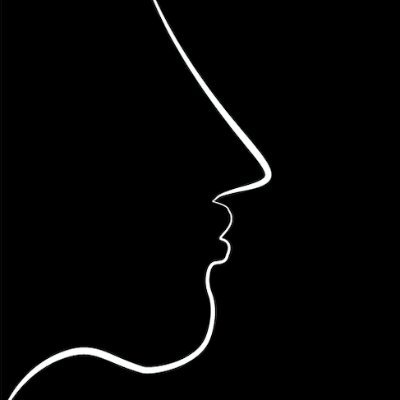 The Profile Dossier: Tobi Lütke, the Founder Who Believes In Arming the Rebels
Wednesday, October 27, 2021
"Entrepreneurship is precious and needs to be celebrated." ‌ ‌ ‌ ‌ ‌ ‌ ‌ ‌ ‌ ‌ ‌ ‌ ‌ ‌ ‌ ‌ ‌ ‌ ‌ ‌ ‌ ‌ ‌ ‌ ‌ ‌ ‌ ‌ ‌ ‌ ‌ ‌ ‌ ‌ ‌ ‌ ‌ ‌ ‌ ‌ ‌ ‌ ‌ ‌ ‌ ‌ ‌ ‌ ‌ ‌ ‌ ‌ ‌ ‌ ‌ ‌ ‌ ‌ ‌ ‌ ‌ ‌ ‌ ‌ ‌ ‌ ‌ ‌ ‌ ‌ ‌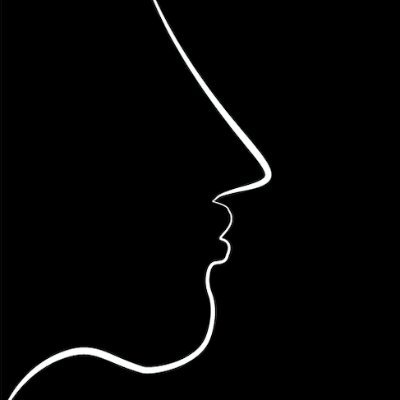 The Profile: The woman who invented a serial killer & the secretive hedge fund gutting newsrooms
Sunday, October 24, 2021
The purpose of this newsletter is to learn from the world's most successful people, but the definition of success is deeply personal. ‌ ‌ ‌ ‌ ‌ ‌ ‌ ‌ ‌ ‌ ‌ ‌ ‌ ‌ ‌ ‌ ‌ ‌ ‌ ‌ ‌ ‌ ‌ ‌ ‌ ‌ ‌ ‌ ‌ ‌ ‌ ‌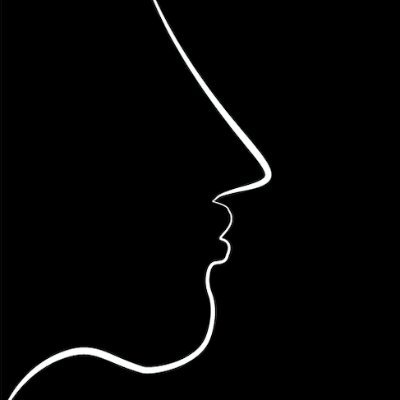 The Profile: The Texas mogul who got rich(er) during the pandemic & the most likable man in America
Sunday, October 17, 2021
Meet Franklin Chang Díaz, the astronaut who wants to get humans to Mars. ‌ ‌ ‌ ‌ ‌ ‌ ‌ ‌ ‌ ‌ ‌ ‌ ‌ ‌ ‌ ‌ ‌ ‌ ‌ ‌ ‌ ‌ ‌ ‌ ‌ ‌ ‌ ‌ ‌ ‌ ‌ ‌ ‌ ‌ ‌ ‌ ‌ ‌ ‌ ‌ ‌ ‌ ‌ ‌ ‌ ‌ ‌ ‌ ‌ ‌ ‌ ‌ ‌ ‌ ‌ ‌ ‌ ‌ ‌ ‌ ‌ ‌ ‌ ‌