🦄 Utopia Labs: Operating system for DAOs
 ✍️
Notes From The Editors
This week, we're back with another startup in the web3 space (be sure to check out our article on XMTP if you haven't already). We had the chance to meet Utopia CEO Kaito Cunningham at LA Tech Week before he founded Utopia. His team launched the company this September and impressively raised their seed round just less than a month later.
While DAOs have been around for some time, their popularity is a more recent phenomenon. We'll present their case in this article, but if you'd like to learn more about crypto and web3, we recommend looking at Utopia's career page, which includes a list of helpful readings.
As always, let us know what you think by replying to this email! What are some interesting web3 startups you've come across recently?
Utopia is building a way to effectively manage Decentralized Autonomous Organizations (or DAOs). You can think of DAOs as a kind of corporate structure (like an LLC or C-corp) for crypto and web3 communities. Traditional LLCs and corporations have access to many management tools, including ones that help with finances, human resources, legal work, and more. These tools aren't equipped to help DAOs, so Utopia is building accessible versions of them into its platform that are specifically tailored to the web3 world.
💰 Business Model
Currently pre-revenue, but possible plans for monetization include charging a monthly fee or taking tokens of a DAO (essentially the DAO equivalent of equity in a company) for access to the platform.
📈 Traction and Fundraising
Raised $1.5 million seed round with investors like Kindred Ventures, Coinbase Ventures, Syndicate DAO, Alex Zhang (Friends With Benefits), and more

Currently working with DAOs that are in Series A or B stage and have anywhere from 100 to 1000+ contributors

Partnered with Coinbase to build the future of DAOs
👫 Founder(s)
Be sure to mention you came from Unicorner when applying!
🔮 Our Analysis
The mission statement of Utopia is clear: while traditional companies like LLCs have a wealth of resources and tools at their disposal to navigate the journey of building, founders and members of a DAO don't have as many options when it comes to managing their organization. What's the central difference between a DAO and a traditional company, anyways? Per Utopia, "DAOs allow individuals across the world to collaborate, allocate capital, and make decisions towards a common goal. It gives access for anyone to capture direct value from what they create, and helps align incentives across millions, if not billions, of people." Think of it as an entirely digital democratic organization where decisions are made by consensus of its community members. The corporate "structure" of a DAO is less rigid and more transparent than a traditional corporation, making it ideal for decentralized projects.
Here's an example of how Utopia is relevant. One big problem DAOs have encountered has had to do with payments to members. Leaders of DAOs would often keep comprehensive spreadsheets of members to record and facilitate payouts. This might be manageable with a small member count, but the larger a DAO becomes, the harder it is to scale. Utopia's product is meant to help streamline processes like this through its dashboard.
As with any new space, there are risks involved. Time will tell whether DAOs are here to stay, but Utopia's team is confident in their product and the benefits of decentralized organizations. It'll be interesting to see how DAOs evolve over time, and what effect they'll have on how corporations exist in the future.
📚 Further Reading
If you enjoyed today's article, forward this email to a friend!
If you're just seeing this email now, subscribe here.
Made with 💜 by the Unicorner Team 🦄
🎁 Bonus Content!
In the latest news surrounding DAOs, a group with over 8,000 members recently raised $40 million to buy an original copy of the U.S. Constitution from Sotheby's. While their bid in the auction fell short, it showed many people around the world the potential of DAOs. You can read more about the timeline of events and DAOs in
this TechCrunch article
(Utopia is mentioned!).
Key phrases
Older messages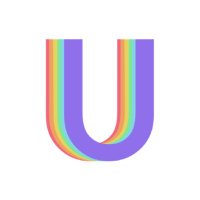 🦄 Ladder: Next-gen professional community platform
Monday, November 15, 2021
Ladder is rethinking how we connect with one another professionally. Its service combines the layout of a forum and social network, with the aim of becoming the go-to professional platform for a Gen Z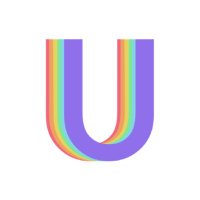 🦄 Rise Science: Better sleep management
Monday, November 8, 2021
RISE is a new kind of sleep management platform. Instead of just giving information about your sleep quality, RISE's app (available for download on iOS and Android) analyzes your daytime routines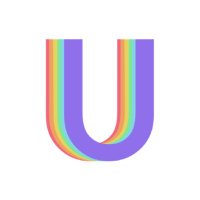 🦄 XMTP: Enabling crypto communication
Monday, November 1, 2021
XMTP is enabling communication between existing crypto wallets with its own independent protocol and decentralized network. This means crypto wallets can "talk to each other" over a network managed by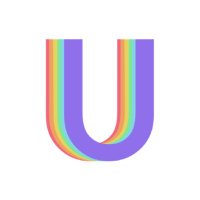 🦄 Bilt Rewards: Earn rewards by paying rent
Monday, October 25, 2021
Bilt earns you rewards points each time you make your rent payments. It does this with its credit card, the Bilt Mastercard, which allows you to make your rent payments with a card (as opposed to cash)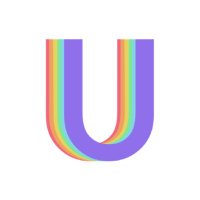 🦄 nate: Buy anything with one click
Monday, October 18, 2021
nate is a universal shopping app that allows you to make purchases from any brand in one click. When a user wants to purchase an item, they can simply share the webpage with the nate app. The company