Why the Day After Tomorrow is "Brown Friday"
Happy Thanksgiving to all who celebrate! And to everyone of you, thank you so much for reading Now I Know! This is another re-run to wrap up the week -- I'm taking tomorrow and Friday off entirely to recharge a bit.

See you on Monday! -- Dan

Why the Day After Tomorrow is "Brown Friday"
The day after Thanksgiving has a special moniker in the United States: Black Friday, which is now commonly a reference to the accounting gains made by retailers during the Christmas shopping period which informally begins on that day. But Black Friday is a boon for another business as well: the emergency plumbing trade.

As reported by the Holland (Michigan) Sentinel, according to nationwide plumbing service Roto-Rooter, emergency house calls on that day are the highest of any day of the year, and 50% higher than any other Friday. But don't get grossed out thinking about millions of Americans overeating and then, collectively, clogging hundreds of thousands of toilets — that's not the cause. The uptick in house calls comes from two factors, neither of which involve a visit to the porcelain throne.

First, the huge amount of food leads to a bunch of waste — grease and bones and a bunch of other stuff which washes off dishes into the sink. And all this stuff collects in the basin, with the notably dense grease causing a particular problem. The grease and other waste get caught in the kitchen sink pipes, causing a nice clog, and, of course, preventing any further clean-up until it's fixed. So the plumber gets called.

This leads to the second problem. Like most Americans, plumbers celebrate Thanksgiving, and would rather not work on that day. So they typically charge a lot extra to leave their Thanksgiving meal to come out to your house and unclog your drain. Many families therefore wait — if they can — until the next day. As a result, the plumbers get two days' worth of holiday calls in the same day, and, as Thanksgiving is a secular holiday, there are a lot of people celebrating it.

So what should you do with your grease? The New York City Department of Environmental Protection suggests taking all the liquefied fat, oil, and grease and putting it into a container — and then throwing out the whole thing. And as the city points out, putting that stuff down your drain can not only require a visit from the plumber -- it also gunks up the municipal sewage system.



---
Now I Know is supported by readers like you. Please consider becoming a patron by supporting the project on Patreon.

Click here to pledge your support. (If you do, in gratitude, you'll have an ad-free Now I Know experience going forward.)
---
Bonus fact
: The final episode of M*A*S*H aired on February 28, 1983, and was watched by 125 million viewers. The impact of the show was so dramatic that, according to the book "The Last Days of MASH," New York City's sanitation department saw a significant spike in water usage after it ended, as many New Yorkers waited until after the show to go and use the toilet.
From the Archives
:
The Fatberg
: The really big problem that happens when lots of people pour insoluble junk down the drain.
Like today's Now I Know? Share it with a friend -- just forward this email along.
And if someone forwarded this to you, consider signing up! Just click
here
.
Archives · Privacy Policy

Copyright © 2021 Now I Know LLC, All rights reserved.
You opted in, at http://NowIKnow.com via a contest, giveaway, or the like -- or you wouldn't get this email.

Now I Know is a participant in the Amazon Services LLC Associates Program, an affiliate advertising program designed to provide a means for sites to earn advertising fees by advertising and linking to Amazon.com. Some images above via Wikipedia.

Now I Know's mailing address is:


Want to change how you receive these emails?
You can

update your email address

or

unsubscribe from this list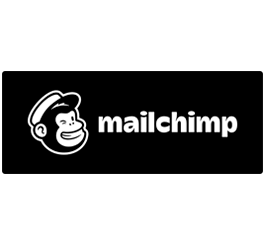 Key phrases
Older messages
Now I Know: The Forgotten History of Jingle Bells
Tuesday, November 23, 2021
It's not a Christmas song View this email in your browser · Missed one? Visit the Archives As I mentioned yesterday, I'm taking a break this week; here's another Thanksgiving (you'll
Turkeys Aren't From Turkey. So Why Do We Call Turkey Turkey?
Monday, November 22, 2021
It's almost Thanksgiving! View this email in your browser · Missed one? Visit the Archives Hope you had a good weekend! Thanksgiving is this week here in the United States, and I need a break, so
Now I Know: Let's Choose a Good Cause
Friday, November 19, 2021
Help me choose an organization to support View this email in your browser · Missed an issue? Click here! Let's Choose a Good Cause Hi! Today is Friday (i'm 99% sure) and therefore, it's
Now I Know: What Does the Fox Spray?
Thursday, November 18, 2021
Trust me, you don't want to know. View this email in your browser · Missed one? Visit the Archives I really love this title. Really. Also, today is sponsored by Curiosity Stream, your home for
Now I Know: Slinky Magic
Wednesday, November 17, 2021
How to temporarily suspend gravity View this email in your browser · Missed one? Visit the Archives A couple of days ago, one of my kids told me how Slinkys do this really cool thing if you drop them,