Bloomberg - Evening Briefing - Nuclear missile drills
President Joe Biden said U.S. intelligence has prompted him to believe that Vladimir Putin has decided to attack Ukraine, and that a new invasion including a strike on Kyiv could come within days. "We believe that they will target Ukraine's capital Kyiv, a city of 2.8 million innocent people," Biden said Friday from the White House. The U.S. said Russia has massed as many as 190,000 personnel in and around Ukraine, including Russian-backed separatists, in what it called the most significant military mobilization since World War II. Leaders of separatist forces in Ukraine's east have said they are sending children, women and elderly to Russia, a move NATO allies said may presage a false-flag event to cover a Russian invasion (Moscow has denied planning either action, or a massive cyberattack this week the U.S. contends the Kremlin was behind). The Ukrainian military said the rebels have accelerated shelling along the so-called contact line while the rebels accused the military of attacking them, which Kyiv has denied. In addition to conventional, live-fire exercises with Belarus along Ukraine's northern border, Vladimir Putin has ordered drills of Russia's strategic nuclear forces this weekend, including ballistic and cruise-missile launches. Here's the latest on the crisis. —David E. Rovella
Here are today's top stories
The Nasdaq Composite Index tumbled into an ominous "death cross" technical formation Friday morning for the first time since April 2020. "When you hear 'death cross' your antenna goes up," said Jay Woods, chief markets strategist at DriveWealth Institutional. "It doesn't always mean doom and gloom is coming. It just means we'll likely be in a more extended downtrend." Here's your markets wrap.
Roku shares tumbled Friday, with the streaming-video platform the latest example of a pandemic favorite seeing a precipitous decline.
Hong Kong is now dealing with a bigger Covid-19 crisis than the outbreak in Wuhan that heralded the start of the pandemic, throwing into doubt whether China's "Covid zero" policy of mass-testing, isolation and quarantine can stamp the virus out on a larger scale. In Europe, German officials warned the country remains in a "vulnerable phase" and that the trend of declining infections could reverse if restrictions are lifted too fast.  Worldwide, confirmed case numbers are decreasing from the peak of the latest wave. Nevertheless, there are still more new infections worldwide—2 million every day—than at the peak of any of the earlier waves. At about 11,000 per day, the number of Covid-19 related deaths matches the peak of last summer's surge. Here's the latest on the pandemic.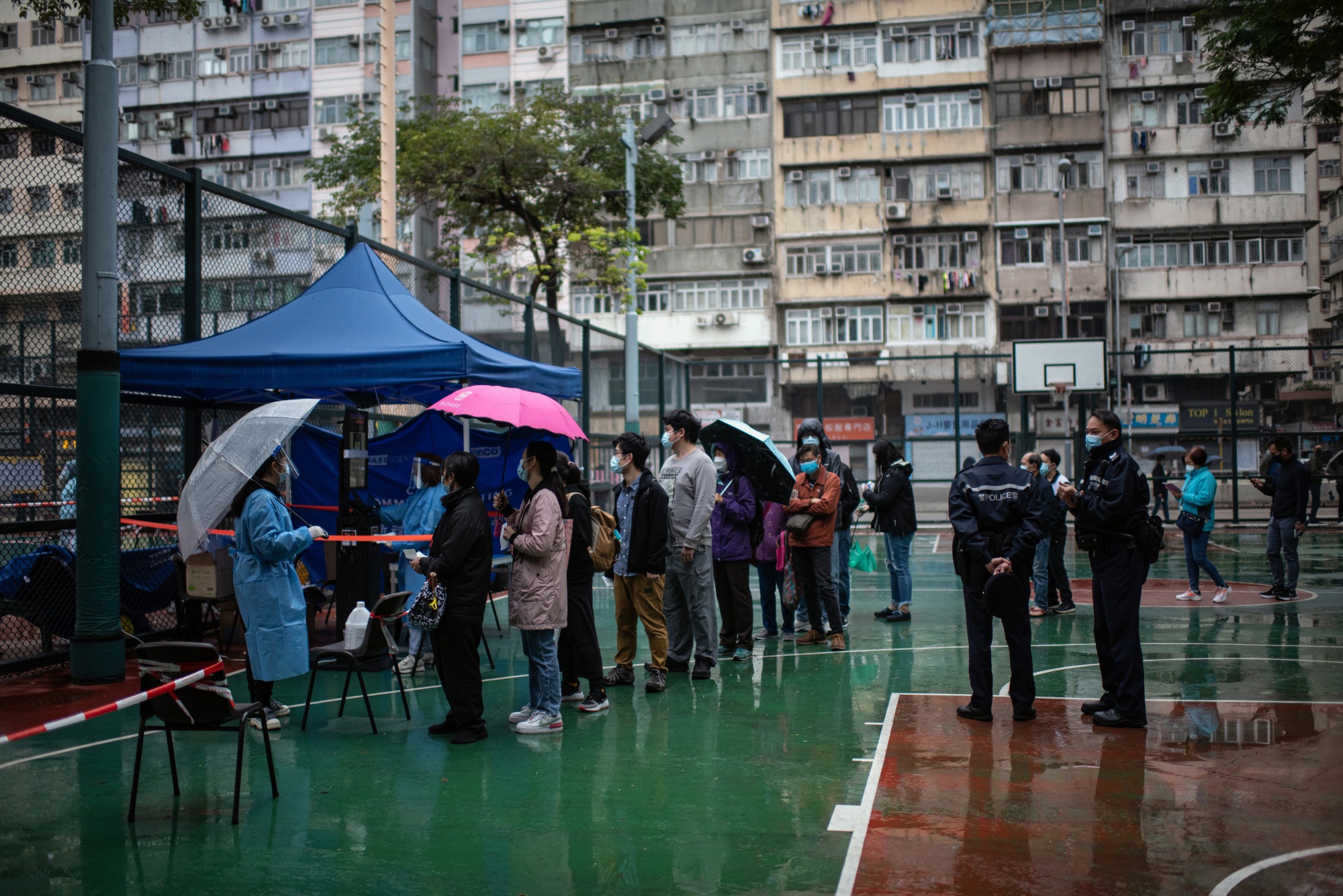 Residents line up at a Covid-19 testing facility in Hong Kong on Feb. 17. The city is planning a testing blitz for all residents, deploying a tactic used to root out cases on the mainland. Photographer: Louise Delmotte/Bloomberg
As home prices across America skyrocketed in recent years, frustrated buyers started pointing fingers. In places like Phoenix, some complained Californians were distorting the market by carrying fat remote-work salaries across state lines. Others focused on tech firms like Zillow that were buying and flipping homes on a massive scale. But in the end, the root cause of a generation of would-be homebuyers being forced to rent turns out to be the ultimate usual suspect: Private equity.
Republican-controlled states across America have been passing laws that may make it harder for people to vote, laws that civil rights groups and Democrats say are aimed squarely at disenfranchising minorities. The GOP has repeatedly cited the falsehood of widespread voting fraud during the last presidential election as justification. Now, the results are coming in: In Texas, record numbers of absentee ballots and applications are being rejected.
How could you go wrong when you have the backing of the Oracle of Omaha? Andre Street and Eduardo Pontes had the support of Warren Buffett as they aimed to transform how businesses in Brazil handled payments. They became billionaires in their own right before the age of 40. Then they tried lending, and it all went south.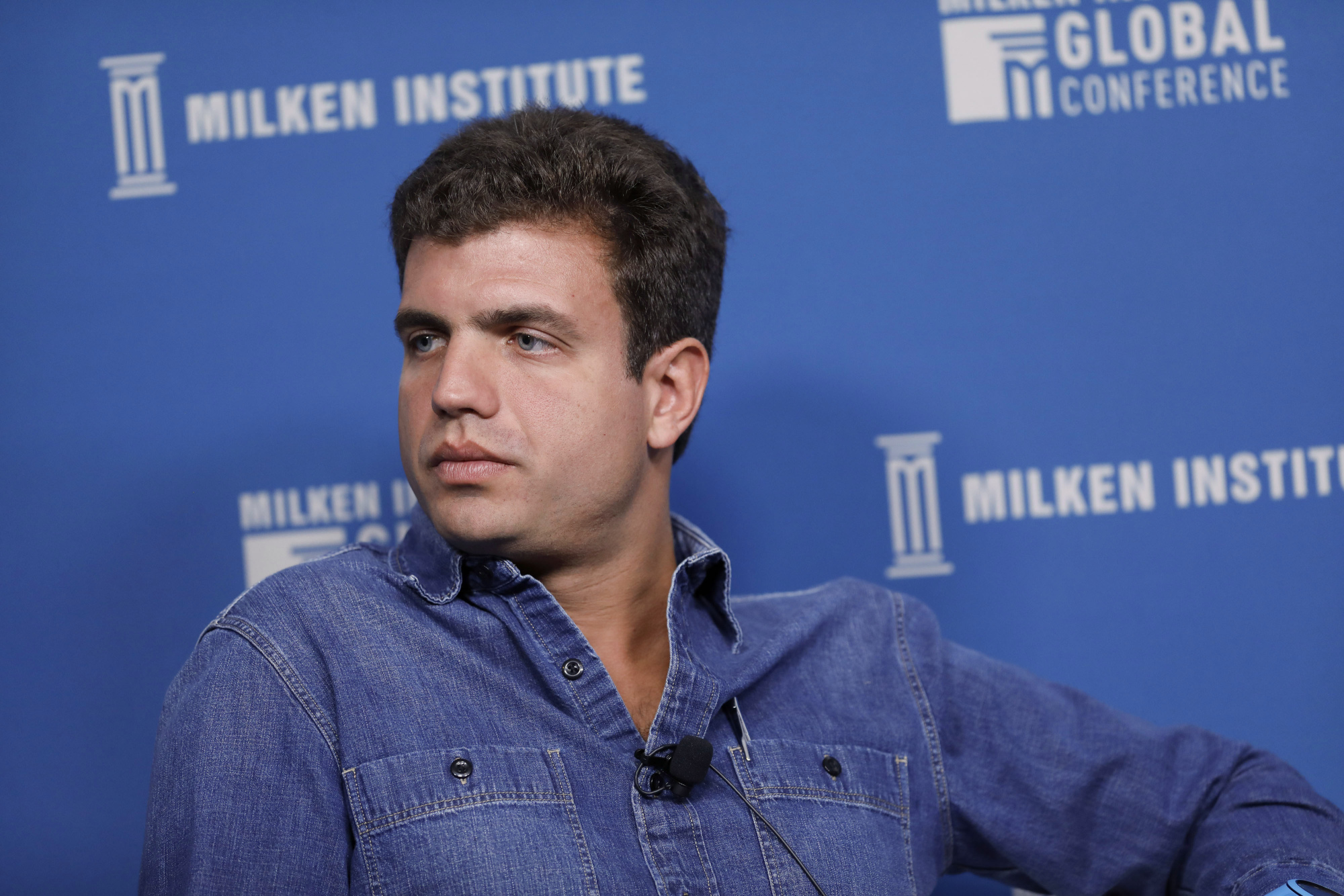 André Street, founder of Stone Pagamentos and Arpex Capital . Photographer: Patrick T. Fallon
A $3 billion project by Blackstone-backed Champlain Hudson Power Express is being touted as a way to deliver clean energy from Canada to New York City. There may be a problem though: a powerful environmental group says the project isn't clean at all.
What you'll need to know tomorrow
Bonuses are bigger than they've been in a decade. Morgan Stanley, JPMorgan and Goldman Sachs have bumped up extra cash for dealmakers by 30%, 40% and even 50%. And as employers across the board face a mass exodus as part of the pandemic-inspired "great resignation," compensation packages are swelling in many other industries as well. So, are you wondering what to do with all that extra money? Bloomberg Pursuits has the answer.
Hana-Maui Resort near Hamoa Beach in Hawaii Photo Illustration: 731 Photo: Courtesy Hana-Maui Resort. Background: Getty Images
Like getting the Evening Briefing? Subscribe to Bloomberg.com for unlimited access to trusted, data-driven journalism and gain expert analysis from exclusive subscriber-only newsletters.
Work Shifting 2.0 Summit: Join Bloomberg virtually or in-person in New York on March 9 as we examine the lessons learned by companies during the pandemic, how they are competing for diverse talent and whether technology and government have kept pace with the needs of business. Register here.
Before it's here, it's on the Bloomberg Terminal. Find out more about how the Terminal delivers information and analysis that financial professionals can't find anywhere else. Learn more.
Download the Bloomberg app: It's available for iOS and Android.
Older messages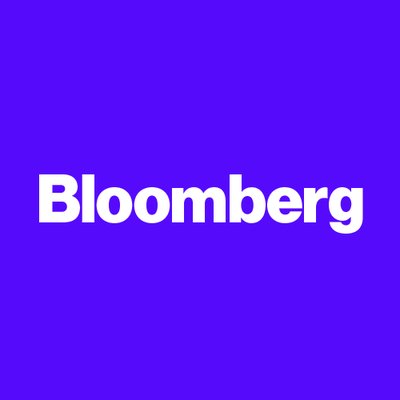 Shelling in Ukraine
Thursday, February 17, 2022
Bloomberg Evening Briefing View in browser Bloomberg US and NATO officials went beyond just saying Russia's troop pullback-claims were false to saying the Kremlin has been adding thousands of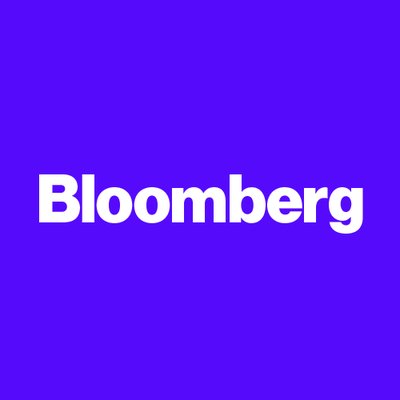 No signs of pullback
Wednesday, February 16, 2022
Bloomberg Evening Briefing View in browser Bloomberg The US contradicted Kremlin statements that it pulled back some of the 150000 Russian troops and heavy arms placed around Ukraine. NATO and an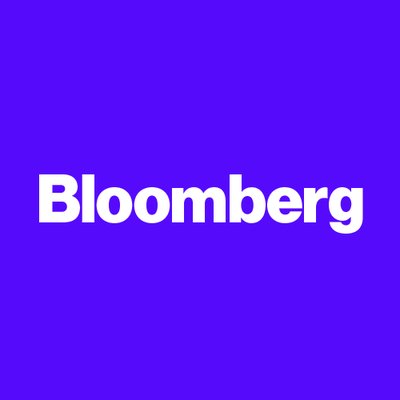 'Threatening position'
Tuesday, February 15, 2022
Bloomberg Evening Briefing View in browser Bloomberg The back-and-forth between Moscow and Washington continued Tuesday over the crisis on the Ukrainian border. In a White House address, President Joe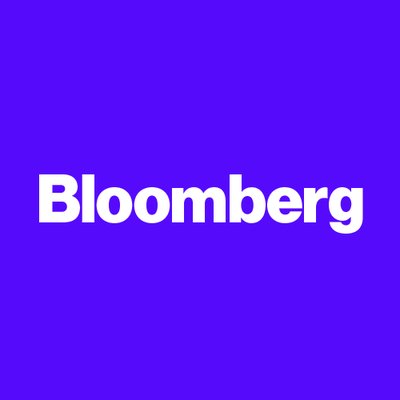 Inflation outlook falls
Monday, February 14, 2022
Bloomberg Evening Briefing View in browser Bloomberg US stocks faced another volatile session amid worries about the potential for conflict abroad and Federal Reserve missteps at home. The S&P 500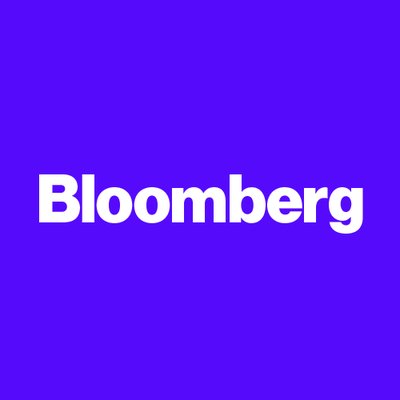 The cost of inflation
Saturday, February 12, 2022
Bloomberg Weekend Reading View in browser Bloomberg Follow Us Get the newsletter High inflation is diminishing US consumer purchasing power and may soon exact a cost from the nation's strong