Bloomberg - Evening Briefing - A more brutal phase
Amid widespread reports of residential areas being targeted and scores of civilians killed by Vladimir Putin's invasion force, Russian commanders seem to be abandoning an initial approach that relied on more precise strikes on Ukraine's cities. Instead, the Kremlin looks poised to intensify its assault in a more brutal fashion as a huge convoy of armor approaches Kyiv. Ukraine President Volodymyr Zelenskiy accused Russia of committing acts of "terror" as it pounds his country despite international fury and unprecedented sanctions. And now Ukraine reports 300 tanks are massed on its border with Belarus, indicating that the Russian ally may soon join the conflict. Belarus has denied it intends to invade. Here's the latest on the war. —David E. Rovella
Bloomberg is tracking the coronavirus pandemic and the progress of global vaccination efforts.
Here are today's top stories
President Joe Biden, who built his political career as an expert on American foreign policy, is scheduled to give his first State of the Union speech Tuesday night during a grave geopolitical crisis. Domestically, it hasn't exactly been smooth sailing for him, either. Here are 14 metrics by which to assess Biden's first year in office.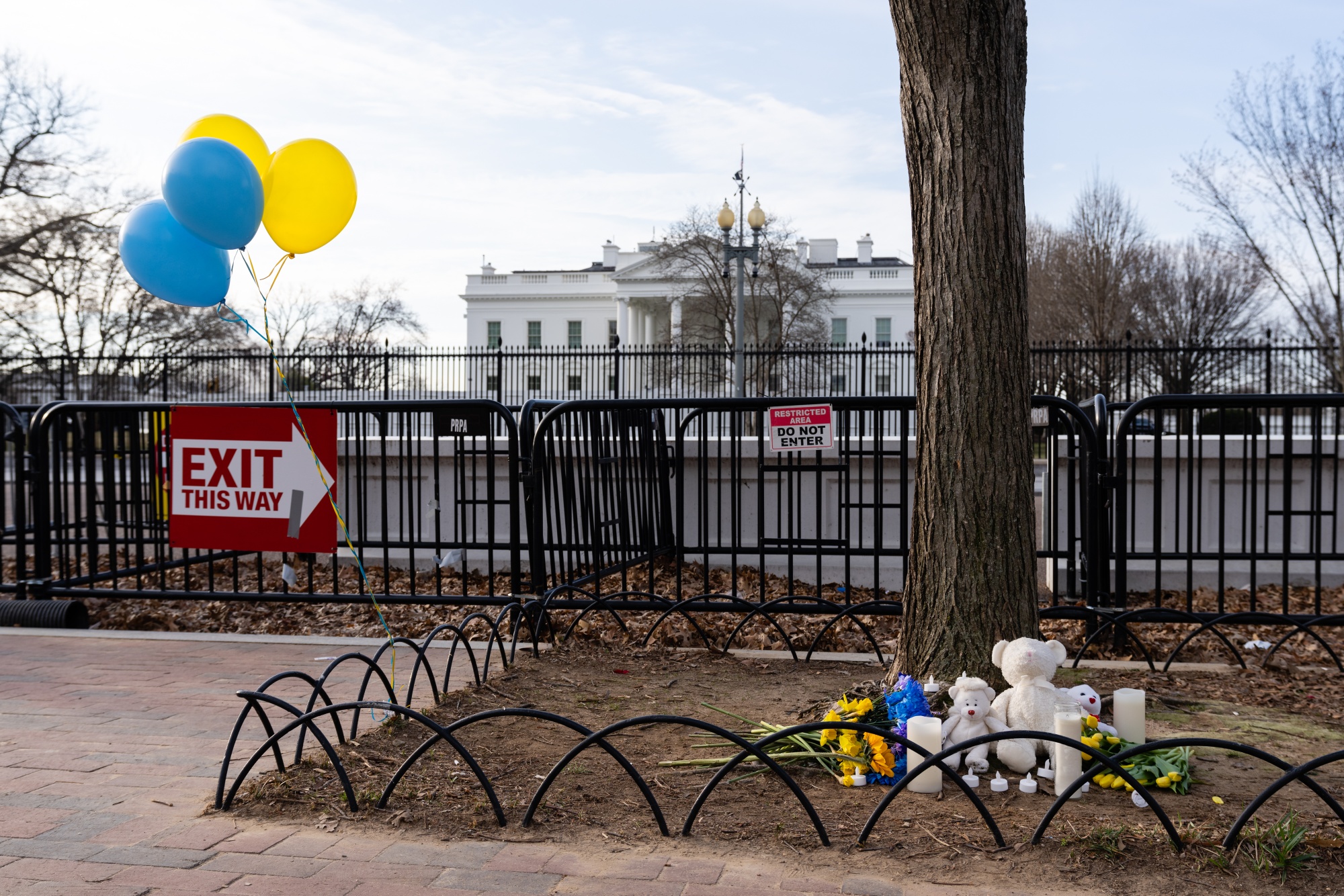 A makeshift vigil in support of Ukraine appeared near the White House on March 1 as Biden prepared for his first State of the Union speech. Photographer: Eric Lee/Bloomberg
The U.S. and other major economies have agreed on a coordinated release of oil stockpiles after Russia's invasion pushed crude above $100 a barrel. Commodities have jumped by the most since 2009 as the war threatens supply.
The surge in oil prices reversed an early recovery in U.S. stocks while sending some European markets down 4%. Here's your markets wrap.
The Russian central bank has banned coupon payments to foreign owners of ruble bonds in what it called a temporary step to shore up markets in the wake of international sanctions. "They underestimated how far sanctions will go and now don't have much left to do," said Viktor Szabo, a fund manager at Aberdeen Asset Management in London. "All Russian markets have fallen apart."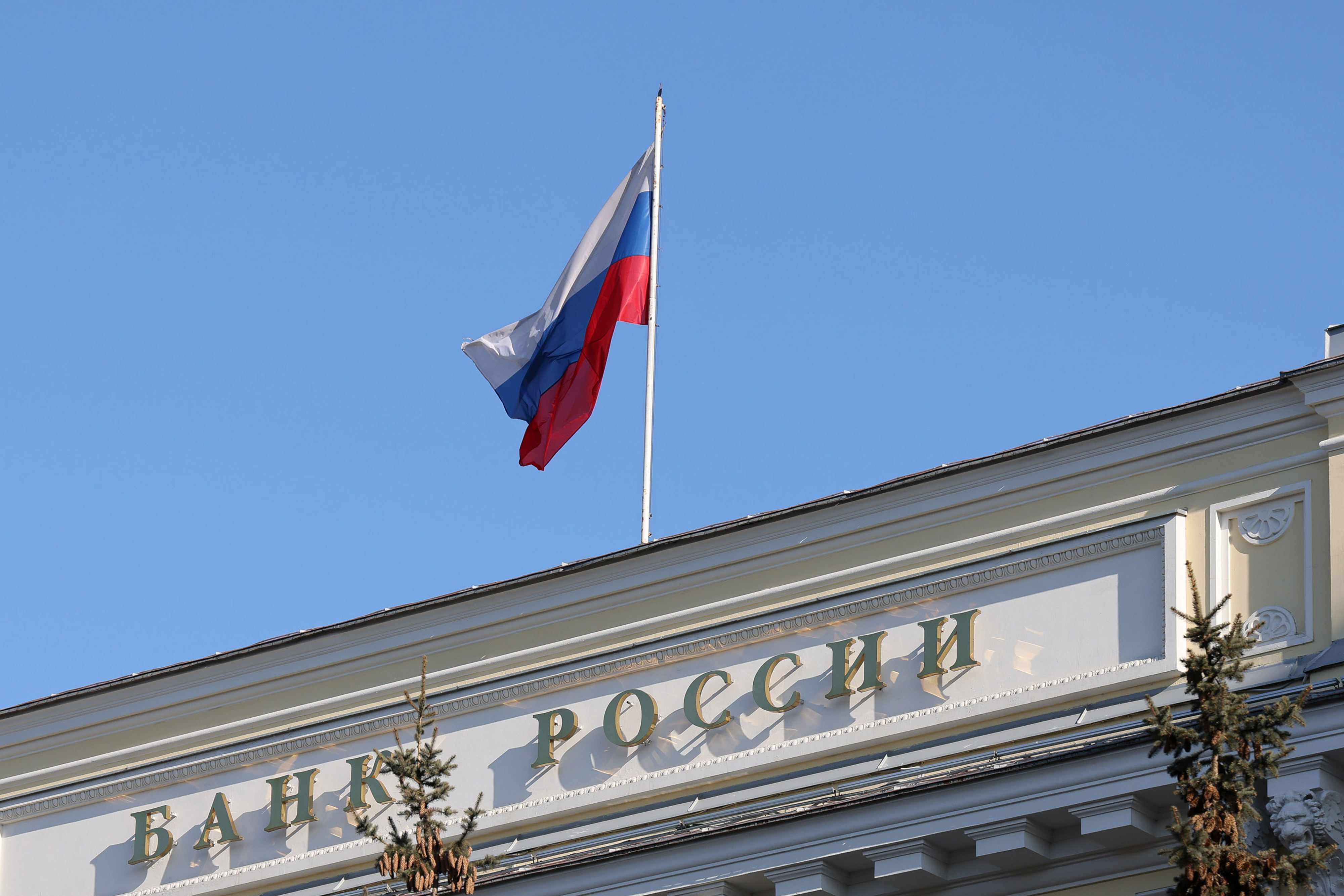 The headquarters of Russia's central bank in Moscow Photographer: Andrey Rudakov/Bloomberg
A Chinese research group that advises President Xi Jinping contends that sanctions leveled against Russia will ultimately cause more damage to the U.S. and its allies. Meanwhile, Chinese Foreign Minister Wang Yi told his Ukrainian counterpart in a call that Beijing is "extremely concerned" about the harm to civilians.
Six people accused of promoting false claims about Donald Trump's 2020 election defeat and taking part in efforts to delay or overturn Biden's victory were subpoenaed by the House committee investigating the Jan. 6, 2021, insurrection.
Americans with student loans are about to get a nasty wake-up call. While federal bailout programs have kept many low-to-moderate income households afloat during the pandemic, most student-loan payments are scheduled to resume after May 1.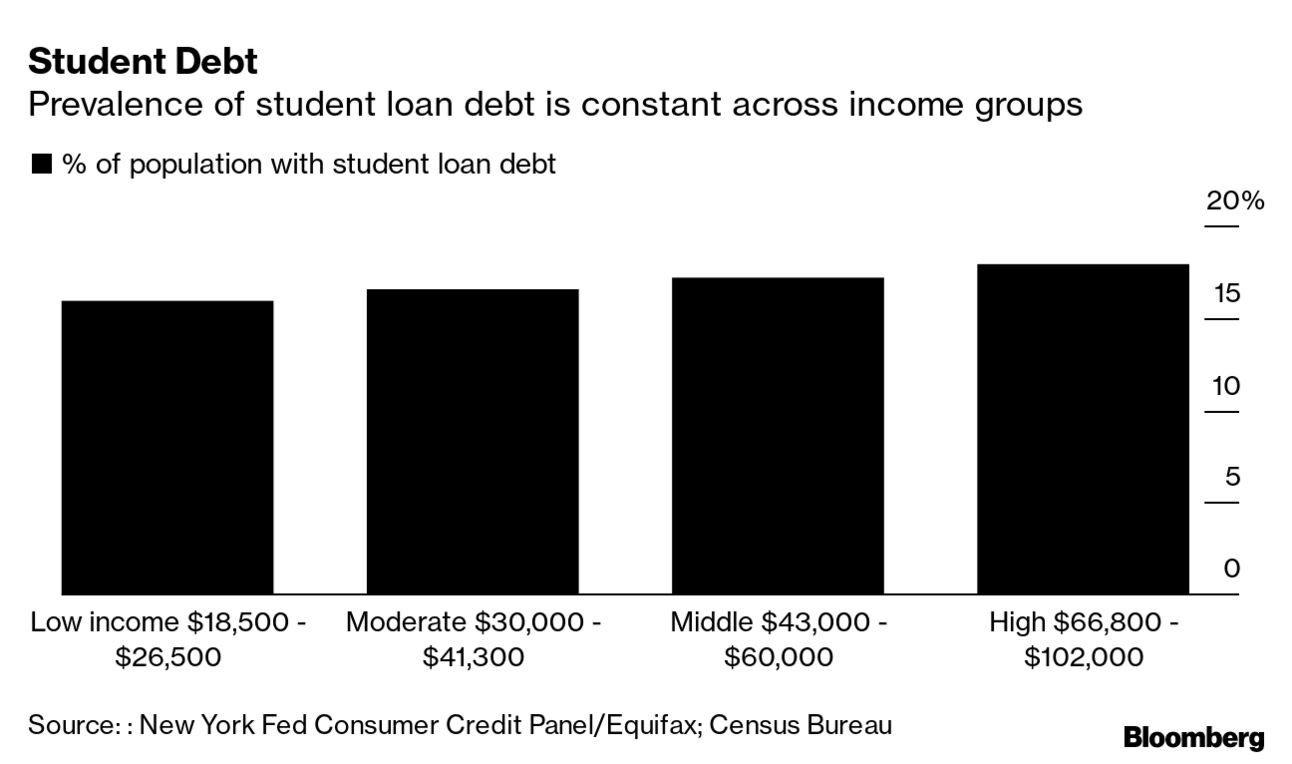 What you'll need to know tomorrow
European Union ambassadors agreed to exclude seven Russian banks from the SWIFT financial-messaging system but spared the nation's biggest lender Sberbank and a bank part-owned by Russian gas giant Gazprom. Excluding Russia from SWIFT was always seen as an extreme option, and some were reluctant to impose it. Now, bankers and diplomats are racing to grasp the repercussions for everything from energy exports to debt and currency markets. Here's what it all means.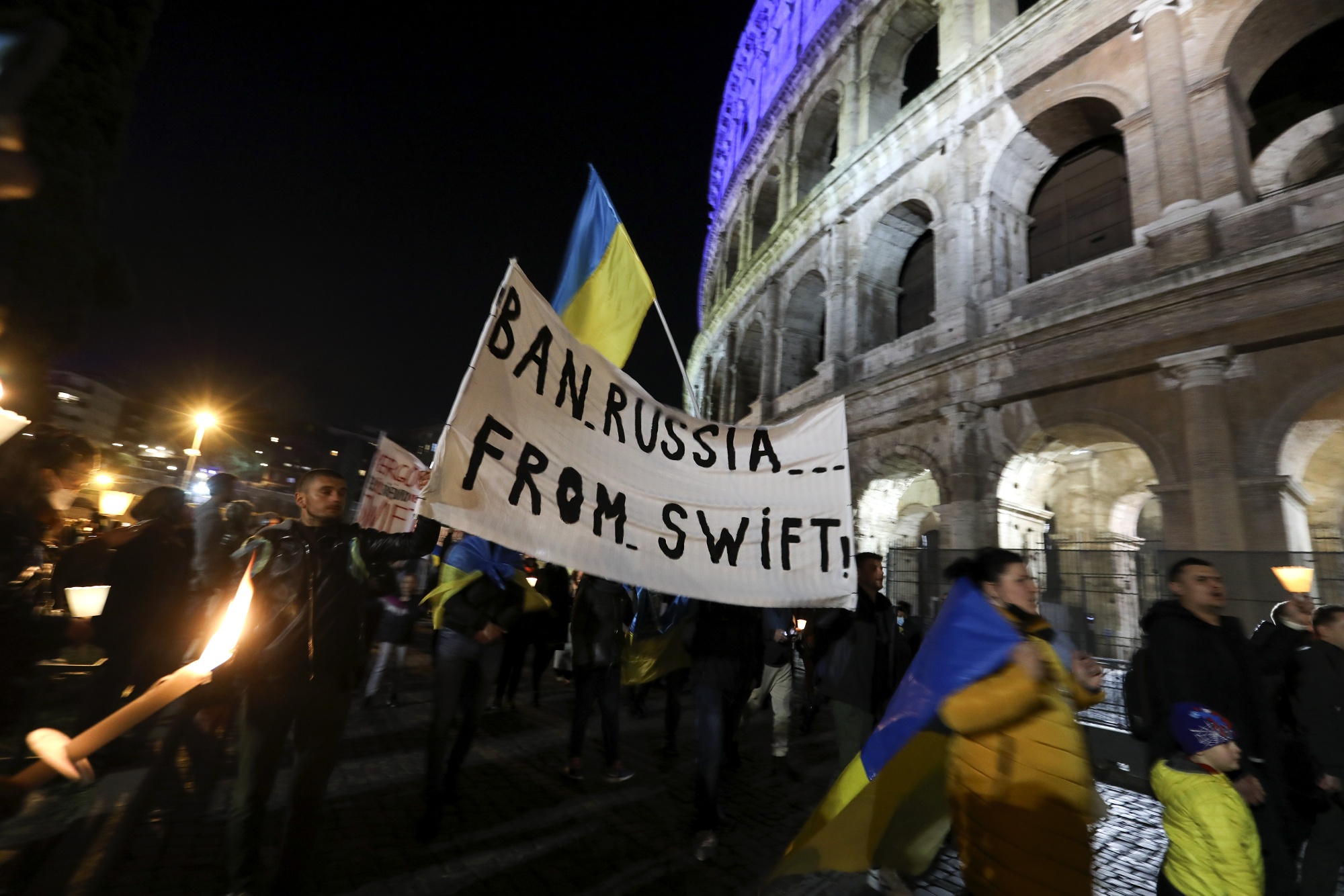 Demonstrators gathered in Rome on Feb. 25 to show support for Ukraine. Calls to ban Russia from SWIFT as punishment for its war have been growing. Photographer: Alessia Pierdomenico/Bloomberg
Like getting the Evening Briefing? Subscribe to Bloomberg.com for unlimited access to trusted, data-driven journalism and gain expert analysis from exclusive subscriber-only newsletters.
Bloomberg's New Economy Daily newsletter: Discover what's driving the global economy and what it means for policymakers, businesses, investors and you, plus a weekend edition from New Economy Forum Editorial Director Andy Browne. Sign up here.
Before it's here, it's on the Bloomberg Terminal. Find out more about how the Terminal delivers information and analysis that financial professionals can't find anywhere else. Learn more.
Download the Bloomberg app: It's available for iOS and Android.
Older messages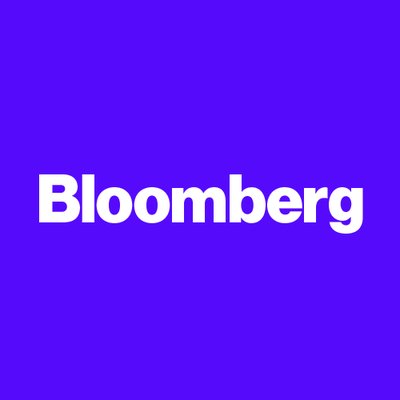 Caught in a vise
Monday, February 28, 2022
Bloomberg Evening Briefing View in browser Bloomberg Russia gave civilians one road out of Kyiv as its forces pushed their advance around the Ukrainian capital and other key urban centers,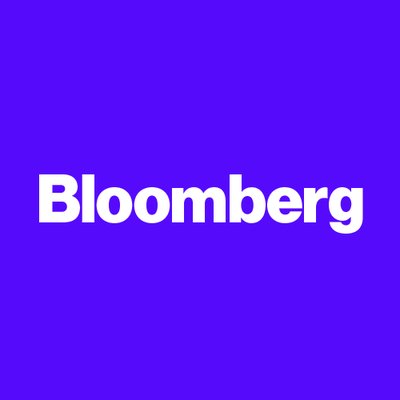 Financial consequences
Saturday, February 26, 2022
Bloomberg Weekend Reading View in browser Bloomberg Follow Us Get the newsletter Western leaders rolled out financial penalties against Russia for its invasion of Ukraine, with sanctions targeting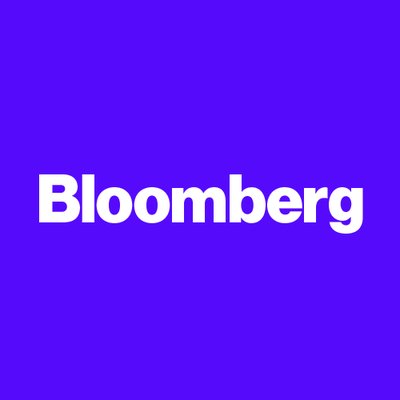 Kyiv under siege
Friday, February 25, 2022
Bloomberg Evening Briefing View in browser Bloomberg Vladimir Putin's invasion forces attacked Kyiv on Friday, but their advance across Ukraine reportedly faced stiffer resistance as western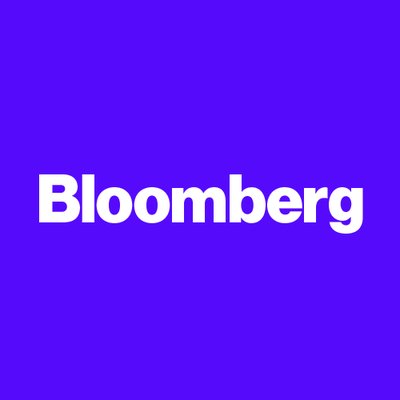 'Barbaric attack'
Thursday, February 24, 2022
Bloomberg Evening Briefing View in browser Bloomberg Capping months of repeated denials and alleged attempts at false-flag provocations and propaganda, all eerily predicted by US intelligence, Russia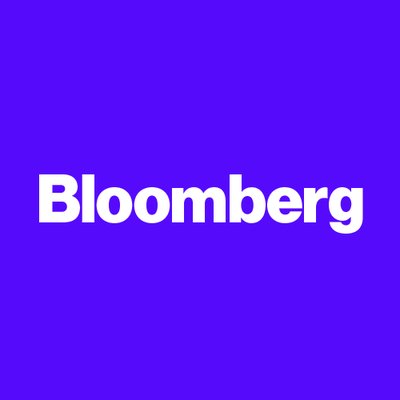 Battle formations
Wednesday, February 23, 2022
Bloomberg Evening Briefing View in browser Bloomberg President Joe Biden expanded sanctions against Russia with new US penalties hitting the builder of the Nord Stream 2 gas pipeline and its corporate