Bloomberg - Evening Briefing - Kyiv under siege
Vladimir Putin's invasion forces attacked Kyiv on Friday, but their advance across Ukraine reportedly faced stiffer resistance as western officials contend Moscow wasn't meeting its military goals. The multi-pronged Russian invasion begun on Thursday has been marked by indiscriminate attacks on civilian areas and strikes on protected facilities such as hospitals, Amnesty International said, adding that it documented three incidents in which at least six civilians were killed and a dozen wounded. Ukrainian authorities said about 140 people have been killed and told residents to "prepare Molotov cocktails" to defend against Russian soldiers. Ukraine Foreign Minister Dmytro Kuleba alleged Russians shelled a kindergarten and an orphanage while Russian officials contend they have only targeted military installations in their bid to bring down the nation's democratic government. A back-and-forth between both sides about proposed talks took place during the day. Outside Ukraine, Western allies led by the U.S. for the first time ever activated the NATO Response Force to strengthen defenses of member states bordering Russia. European Union leaders meanwhile backed more sanctions which they said will limit Russia's access to Europe's financial sector and restrict key technologies. Together, the EU and U.S. also approved the symbolic gesture of personally sanctioning Putin and Russian Foreign Minister Sergei Lavrov. United Nations agencies forecast as many as 4 million refugees will flee Ukraine to neighboring countries if the Russian invasion continues. Here's the latest on the war. —Natasha Solo-Lyons
Here are today's top stories
Rich Russians who own property in London will "have nowhere to hide," according U.K. Prime Minister Boris Johnson, who is set to push forward legislation on a long-stymied register of overseas property ownership as the U.K. sanctioned more than 100 Russian individuals and entities.
The U.K. business secretary summoned BP Chief Executive Officer Bernard Looney to an emergency meeting on Friday to explain the British energy giant's relationship with Russia's largest oil producer.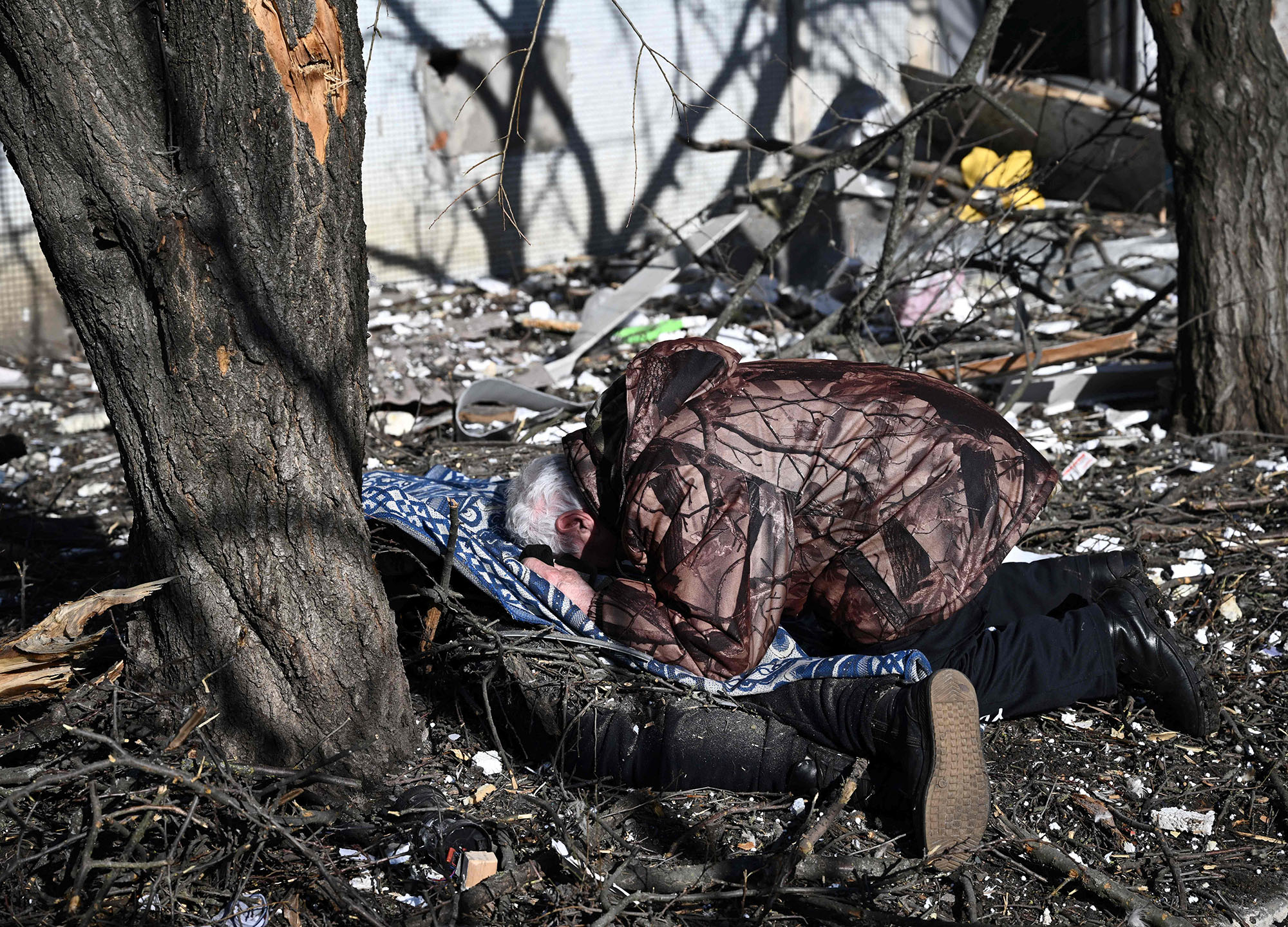 A man weeps over the body of another killed by Russian bombing in Chuguiv, Ukraine, on Feb. 24. Photographer: Aris Messinis/AFP/Getty Images
Oil importers in China, the world's biggest buyer of Russian crude, are briefly pausing new seaborne purchases as they assess the implications of handling the shipments following the Ukraine invasion. 
Both Russia and Ukraine had their sovereign credit ratings placed on review for downgrade by Moody's Investors Service amid the Kremlin war on its neighbor (Fitch Ratings just slashed Ukraine's score). Russia is rated Baa3 by Moody's, one notch above junk.
U.S. equities rose for a second day as economic data and uncertainty due to Russia's war in Ukraine caused traders to pull back on bets the Federal Reserve will aggressively hike interest rates next month. The S&P 500 advanced, with eight of the 11 sectors jumping more than 2%. Here's your markets wrap.
Biden has nominated U.S. Circuit Judge Ketanji Brown Jackson to be the first Black woman on the Supreme Court. If confirmed by the evenly-split Senate, she would add a liberal voice and unique background to the high court. She won't however change its Republican-appointee supermajority.
New York City public school students will not have to wear masks outdoors when they return on Monday. More than 10% of EU citizens living in Hong Kong have left the city as its strict Covid-zero measures continue to frustrate residents. In Canada, the world's first plant-derived vaccine was cleared for use. Here's the latest on the pandemic.
What you'll need to know tomorrow
Russia's invasion of Ukraine carries huge risks for a world economy that's yet to fully recover from the pandemic shock. Russian forces have carried out airstrikes, captured army bases and advanced toward Kyiv as civilians fled. Western officials said the capital may fall at any time. As Ukraine fights for survival, Western governments are unsurprisingly taking steps to punish the aggressor. But in doing so, they could heighten the conflict's impact on their own economies.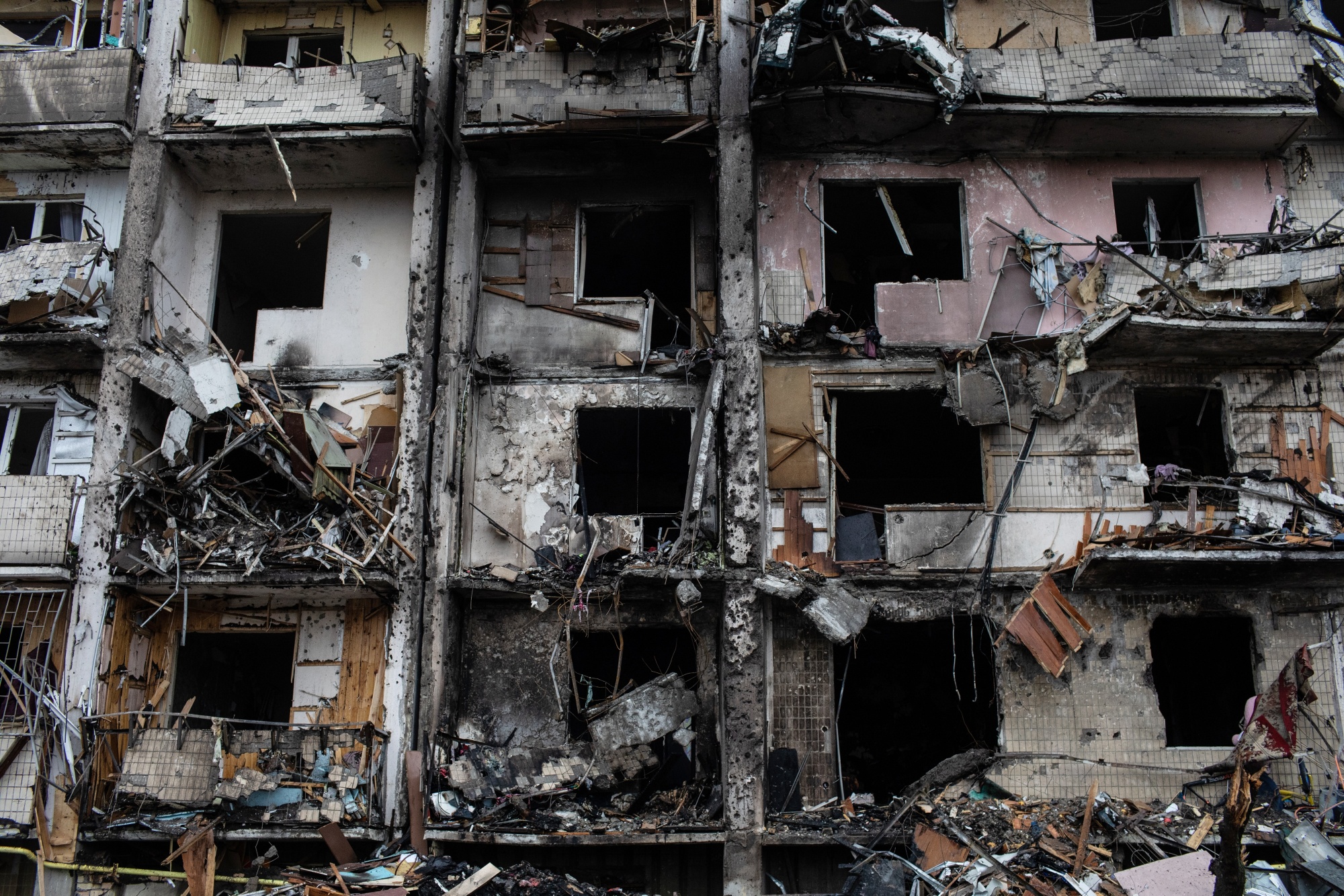 A fire-damaged building in Kyiv following a strike by Russian artillery on Feb. 25. Photographer: Erin Trieb/Bloomberg
Like getting the Evening Briefing? Subscribe to Bloomberg.com for unlimited access to trusted, data-driven journalism and gain expert analysis from exclusive subscriber-only newsletters.
Work Shifting 2.0 Summit: Join Bloomberg virtually or in-person in New York on March 9 as we examine the lessons learned by companies during the pandemic, how they are competing for diverse talent and whether technology and government have kept pace with the needs of business. Register here.
Before it's here, it's on the Bloomberg Terminal. Find out more about how the Terminal delivers information and analysis that financial professionals can't find anywhere else. Learn more.
Download the Bloomberg app: It's available for iOS and Android.
Older messages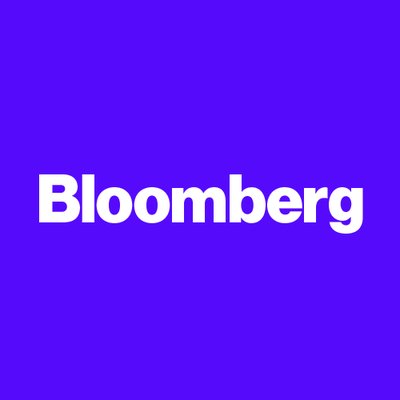 'Barbaric attack'
Thursday, February 24, 2022
Bloomberg Evening Briefing View in browser Bloomberg Capping months of repeated denials and alleged attempts at false-flag provocations and propaganda, all eerily predicted by US intelligence, Russia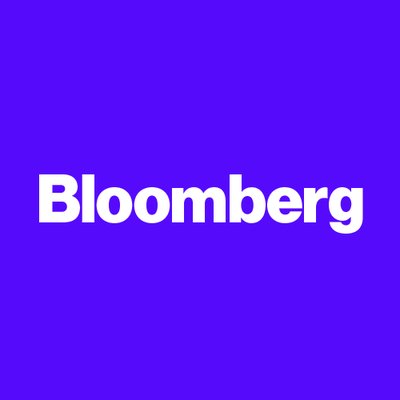 Battle formations
Wednesday, February 23, 2022
Bloomberg Evening Briefing View in browser Bloomberg President Joe Biden expanded sanctions against Russia with new US penalties hitting the builder of the Nord Stream 2 gas pipeline and its corporate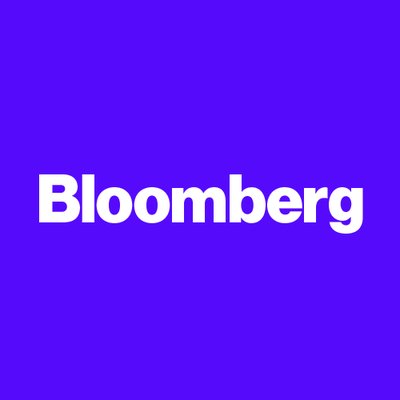 Biden's warning shot
Tuesday, February 22, 2022
Bloomberg Evening Briefing View in browser Bloomberg After months of Kremlin denials that tens of thousands of troops massed on Ukraine's borders telegraphed an intent to invade, US President Joe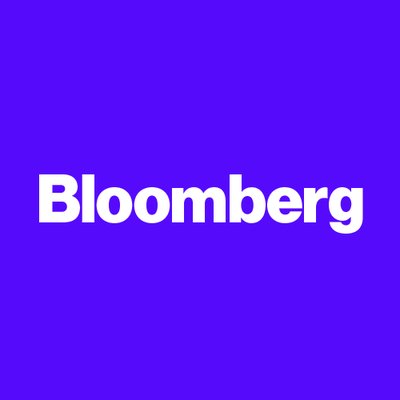 America keeps on spending
Saturday, February 19, 2022
Bloomberg Weekend Reading View in browser Bloomberg Follow Us Get the newsletter America's consumption boom is still running at full-throttle with retail sales surging in January by the most in 10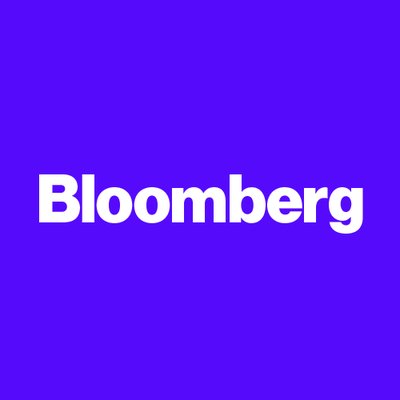 Nuclear missile drills
Friday, February 18, 2022
Bloomberg Evening Briefing View in browser Bloomberg President Joe Biden said US intelligence has prompted him to believe that Vladimir Putin has decided to attack Ukraine, and that a new invasion