Bloomberg - Evening Briefing - Biden's warning for China
U.S. President Joe Biden will try to persuade Xi Jinping to ratchet up pressure on Vladimir Putin to end the war on Ukraine. Biden will tell Xi by phone Friday that the U.S. will "impose costs" if China backs Russia, Secretary of State Antony Blinken said. Beijing has both avoided public criticism of Putin while offering words of support for Ukraine as Kremlin forces move to level its cities, killing hundreds of civilians in the process.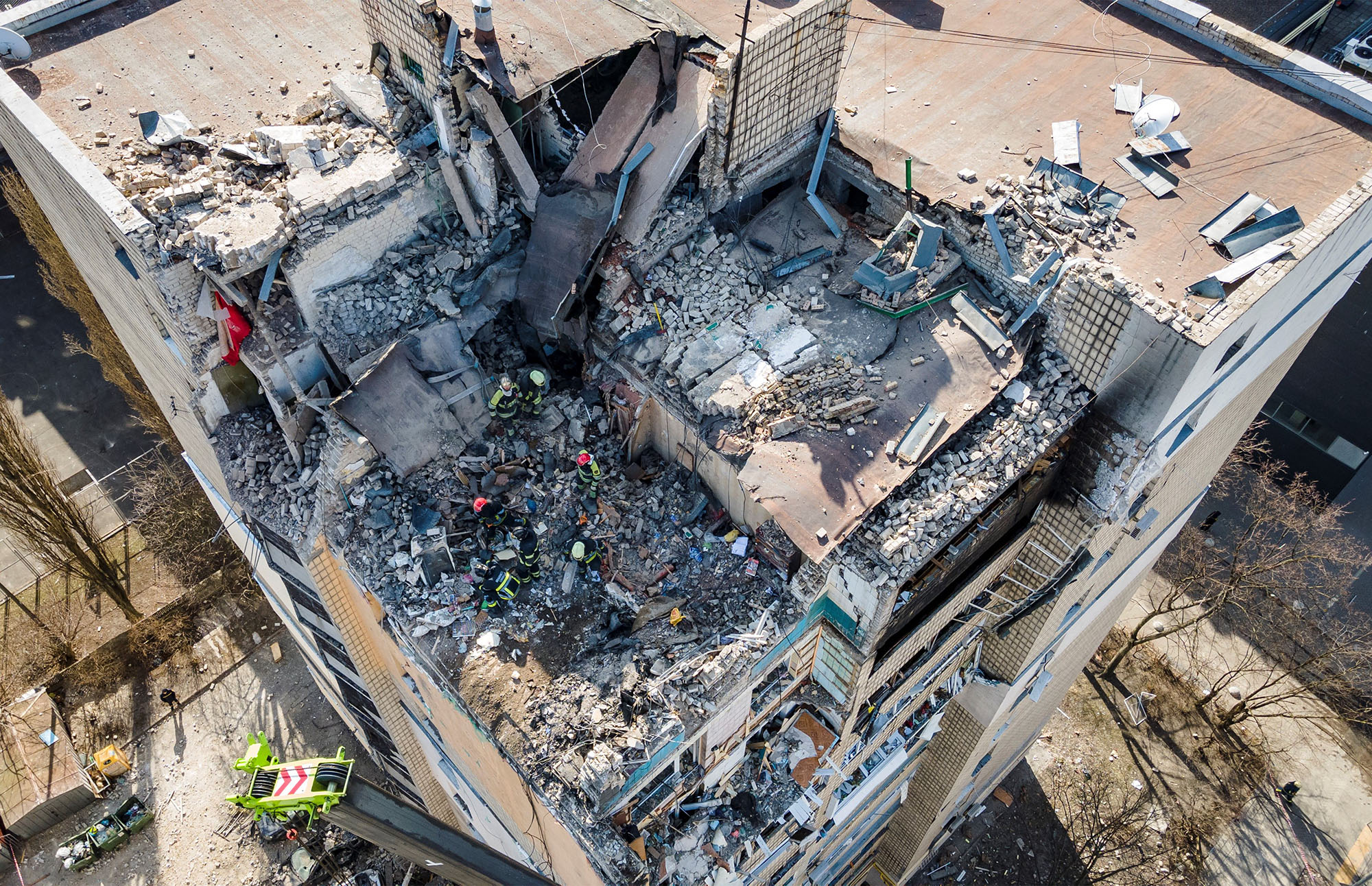 Fire personnel work in the rubble of a residential building which was hit by debris from a downed rocket in Kyiv on March 17. Photographer: Fadel Senna/AFP/Getty Images
Ukrainian officials said Russian strikes on infrastructure and residential areas continued Thursday. The country's biggest utility said 1.3 million people were without power. The head of the World Health Organization said there have been 43 confirmed attacks on health-care facilities in Ukraine since Russia's invasion began and aid convoys have been stalled. Russia continued to bomb the cities of Kharkiv and Cherniyiv, Pentagon spokesman John Kirby said. "For all the talk about wanting to find a diplomatic path forward, we haven't seen them act on that," Kirby said. "What you're seeing by the Russians on the ground is a full-on commitment to military operations."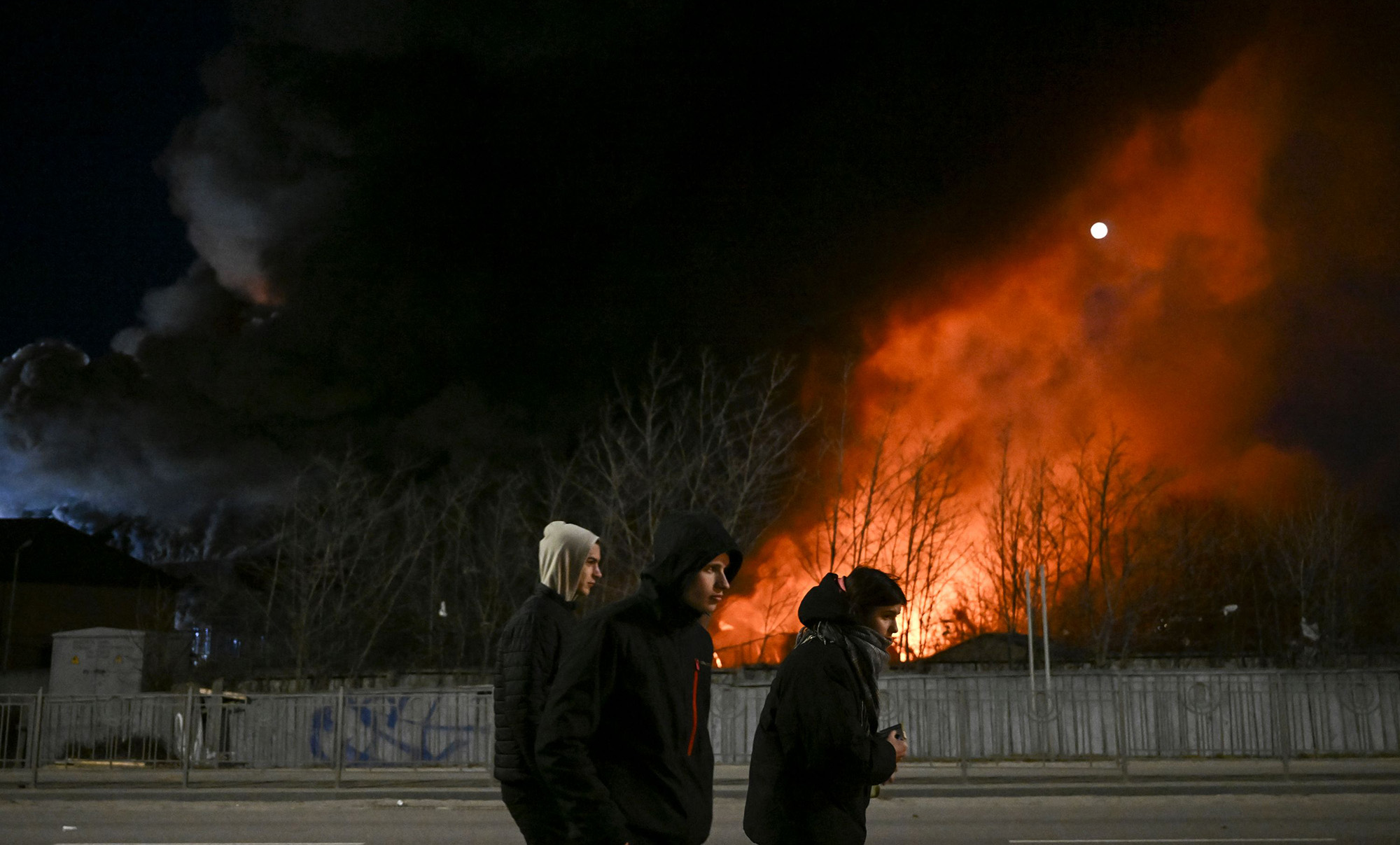 Teenagers walk past a burning warehouse after shelling in Kyiv on March 17. Photographer: Aris Messinis/AFP/Getty Images
In Mariupol, where local authorities described the situation as "critical," the Associated Press reported workers struggling to bury the bodies of Ukrainian children in a mass grave as Russian artillery rained down. Rescuers found some survivors in the ruins of a theater blown apart this week by a Russian airstrike. Hundreds of civilians had been taking shelter there, according to officials. Satellite imagery showed giant letters on the ground near the theater with the word "children" spelled out in Russian.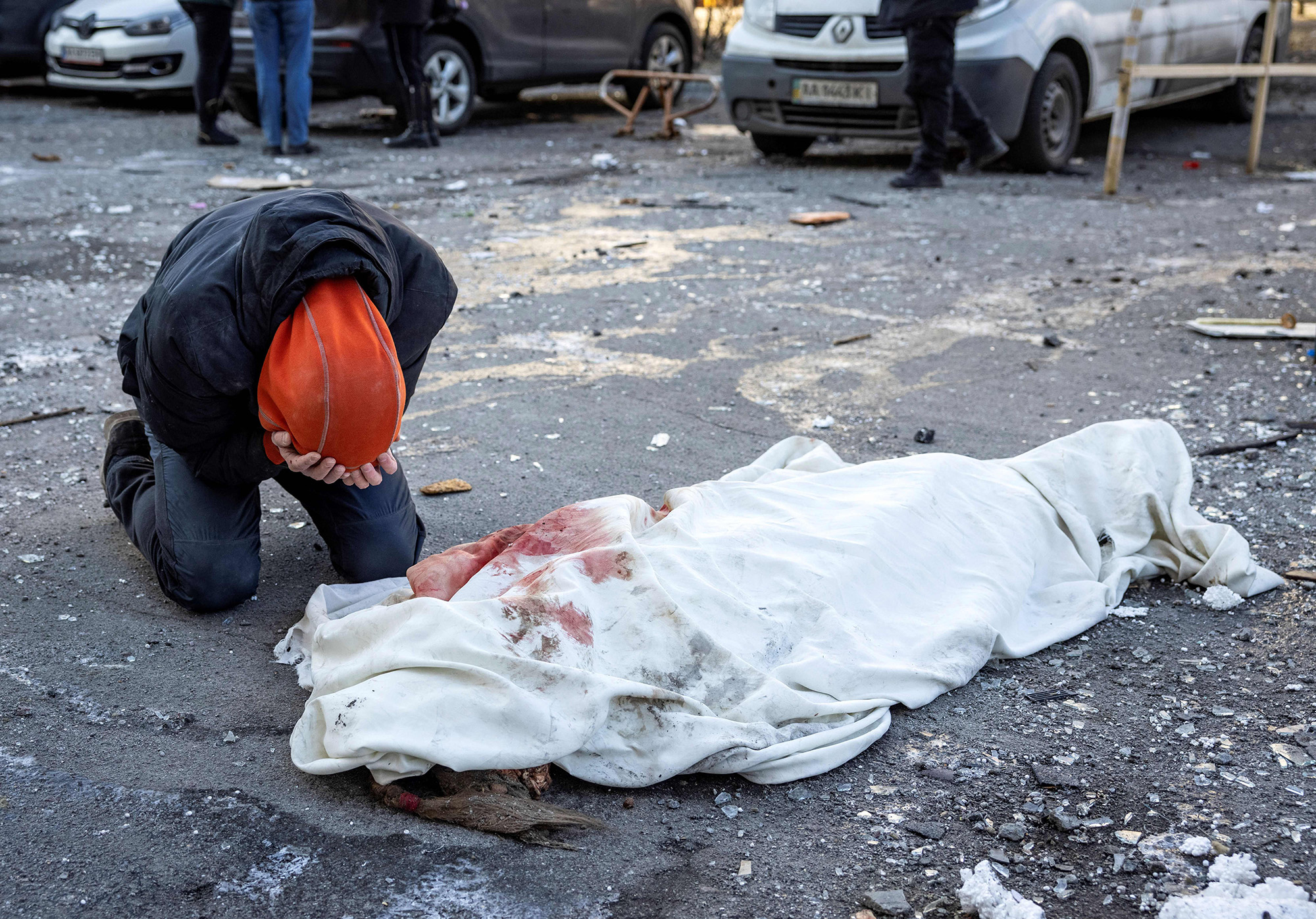 Russian shelling of cities like Kyiv continued as the fourth week of the war on Ukraine began. Near a residential building in the city on March 17, a resident mourned the dead. Photographer: Fadel Senna/AFP/Getty Images
The U.S. Defense Intelligence Agency said Putin can be expected to make more threats to use nuclear weapons against the West if stiff Ukrainian resistance continues, draining his conventional manpower and equipment as sanctions slowly strangle the Russian economy.
Along these same lines, Hal Brands writes in Bloomberg Opinion that the war is indeed getting more dangerous because of Russia's battlefield failures. Biden has sought to reconcile two conflicting objectives: avoiding U.S. military intervention while helping Ukraine and making Moscow pay a price for aggression. Yet as Putin grows more desperate, Brands writes, that balance will be harder to strike. The worse Russia does, the greater the risks America and its European allies may face. —David E. Rovella
Bloomberg is tracking the coronavirus pandemic and the progress of global vaccination efforts.
Here are today's top stories
As the world awaits a potential Russian default, JPMorgan has processed funds that were earmarked for interest payments due on dollar bonds held by the Russian government and sent the money on to Citigroup. JPMorgan sent the money to Citigroup after it sought and received the required approvals from U.S. authorities. The implied probability of a default by Russia within the year inched lower to 57%, down from 59%, according to credit default swap pricing. Last week it was as high as 80%.
LetterOne Holdings, the investment firm co-founded by Russians including Mikhail Fridman and Petr Aven, bet big on hedge funds and private equity in recent years. With the billionaire pair now sanctioned in the European Union and U.K. after Russia's invasion of Ukraine, money managers from London to New York are under pressure to deal with billions of dollars from LetterOne collectively invested across their funds.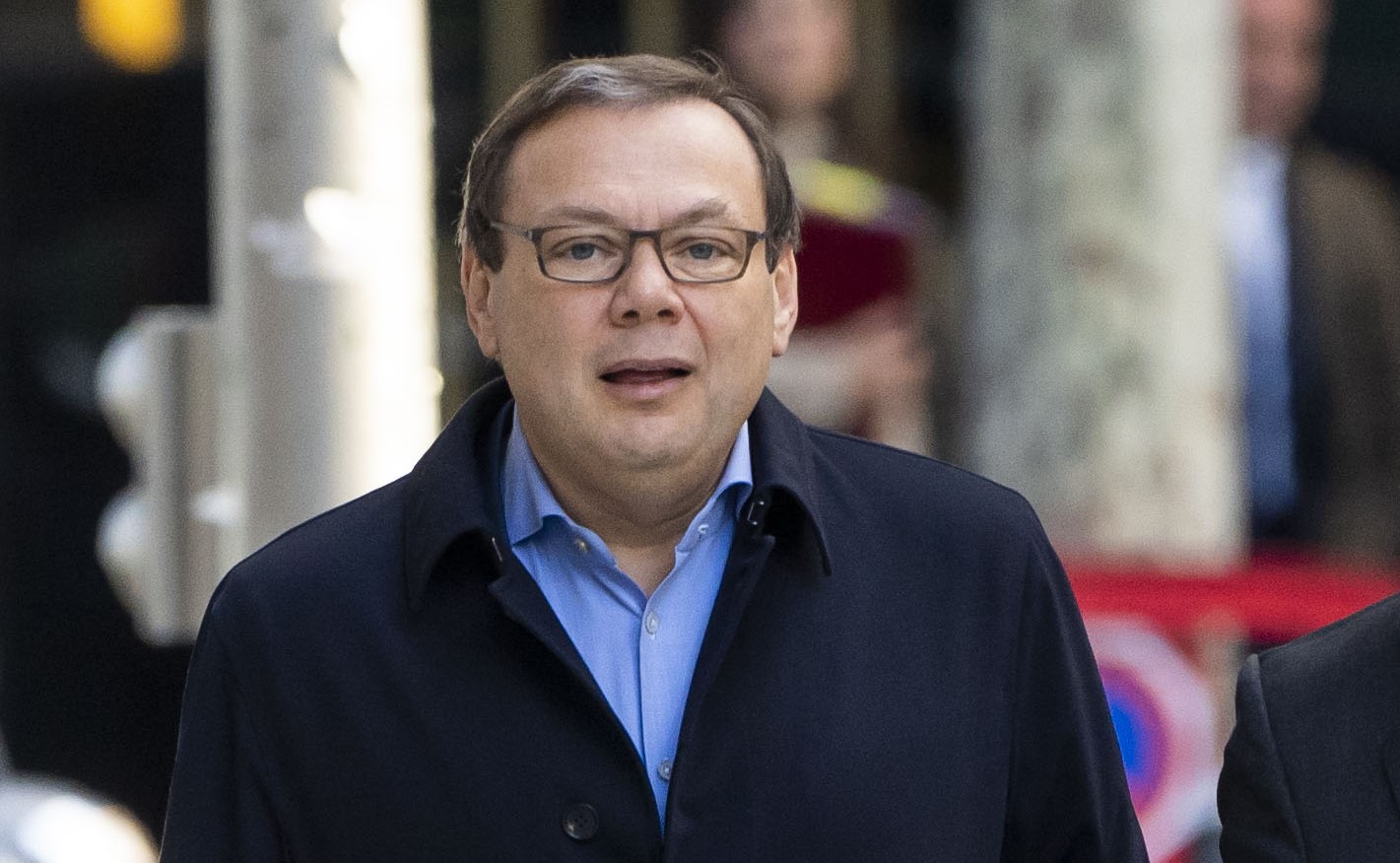 Mikhail Fridman Source: Bloomberg
This JPMorgan strategist says the rout in tech, biotechnology and emerging-markets stocks may be almost over, and that it's time for investors to start adding to beaten-down, high-beta positions.
New U.S. home construction rebounded in February to the strongest pace since 2006, suggesting builders had greater success navigating material and labor constraints in the month. On Thursday, stocks climbed while the dollar fell and Treasuries wavered a day after a bond-market indicator flashed concern the economy could slow under Fed rate hikes. Here's your markets wrap.
Federal Reserve Chair Jerome Powell is delivering a politically fraught message: Wages are growing too fast for the good of the U.S. economy. The sentiment evinces concern that super-tight labor markets are fueling outsize wage gains, hindering efforts to reduce inflation.  
Covid cases have been falling in the U.S. and mask mandates are being repealed all over. Yet, more than one-third of the wastewater sample sites across the U.S. showed rising Covid-19 levels in the first 10 days of March. Americans have seen this film before, and it always ends badly. With the rise of the new, even-more-transmissible version of the omicron variant, should the U.S. prepare for yet another wave? White House medical adviser Anthony Fauci is warning of a potential infection rebound.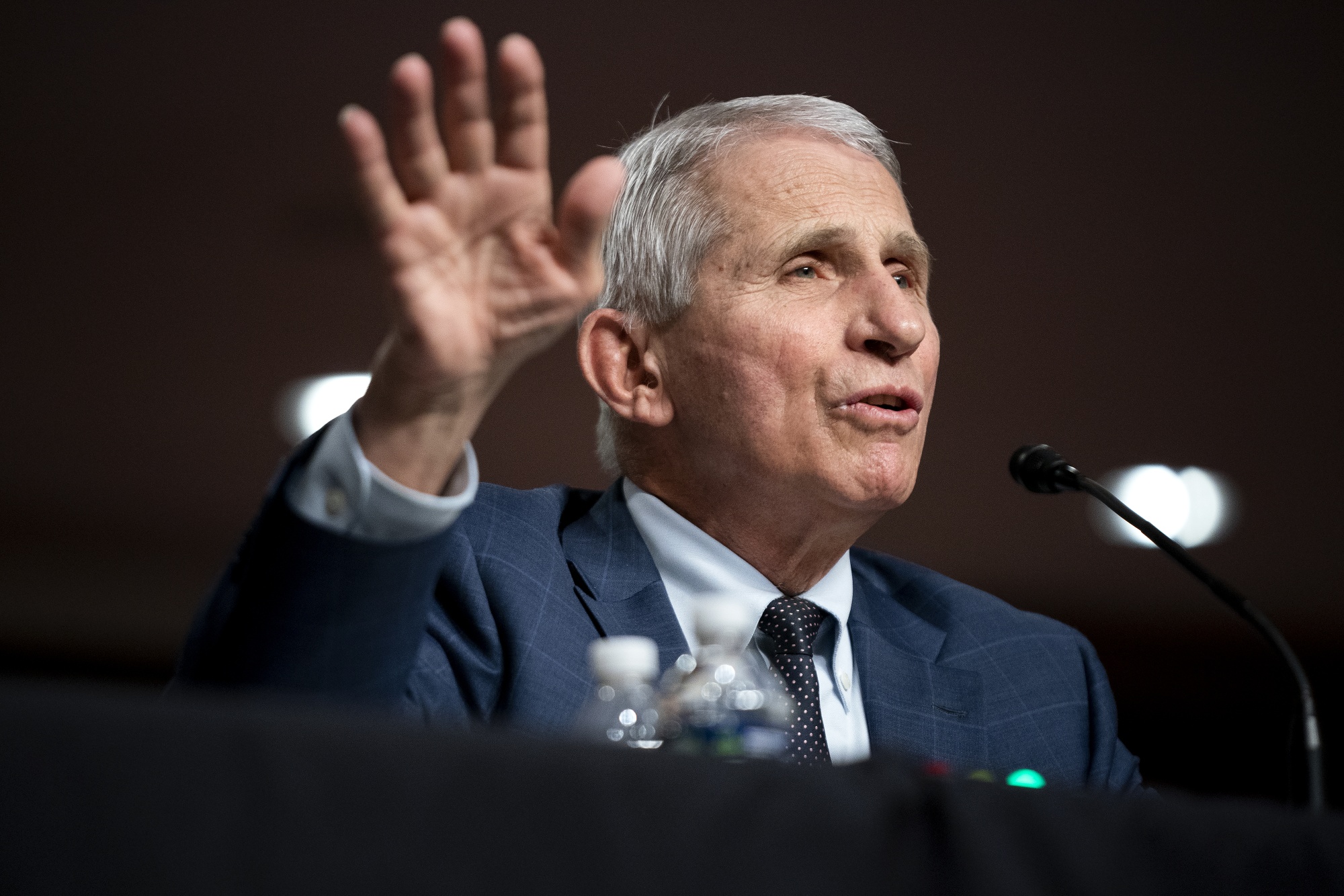 Anthony Fauci  Photographer: Greg Nash/The Hill
South Korea has reached two seemingly contradictory pandemic milestones: It recorded more than 600,000 new Covid-19 infections on Thursday, the most of anywhere in the world. At the same time, the country has one of the lowest virus death rates globally. In Europe, Germany registered almost 300,000 new cases, propelling its infection rate to a new high for the sixth straight day, and raising alarms ahead of plans to lift almost all remaining curbs this weekend. Here's the latest on the pandemic.
What you'll need to know tomorrow
In 2019, North Americans represented one million tourists and $4 billion in expenditures in Australia, making it the second-highest-grossing tourism stream behind China. Even though it's only a small fraction of Australia's tourism sector, Australian tourism officials are now spending " an almost unprecedented" amount on business in the U.S.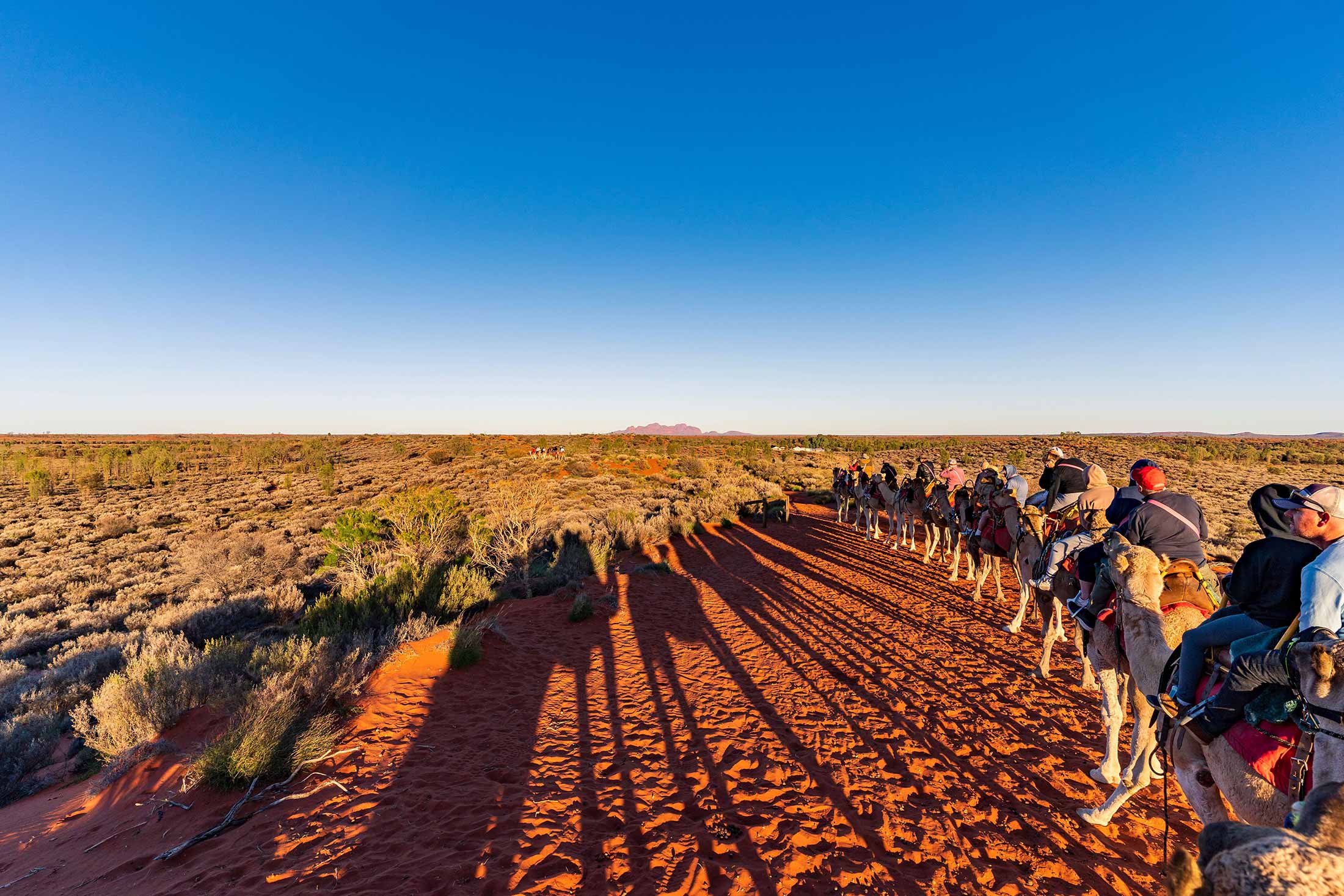 Tourists ride camels near Kata Tjuta, in the Northern Territory of Australia Photo: Trung Nguyen/Alamy
Like getting the Evening Briefing? Subscribe to Bloomberg.com for unlimited access to trusted, data-driven journalism and gain expert analysis from exclusive subscriber-only newsletters.
Bloomberg Equality Summit: Join us for critical conversations about creating and maintaining a diverse, inclusive and equitable workforce. This year's hybrid program will include an exclusive in-person event taking place in New York on March 22 and virtual discussions that will follow on March 23. Register here.
Before it's here, it's on the Bloomberg Terminal. Find out more about how the Terminal delivers information and analysis that financial professionals can't find anywhere else. Learn more.
Download the Bloomberg app: It's available for iOS and Android.
Older messages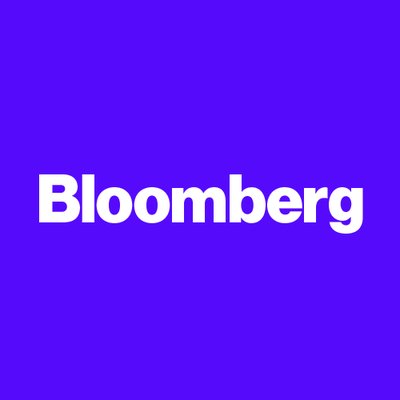 'War criminal'
Wednesday, March 16, 2022
Bloomberg Evening Briefing View in browser Bloomberg President Joe Biden said the US would send Ukraine drones as well as thousands of anti-aircraft and anti-tank missiles, a pledge of a robust new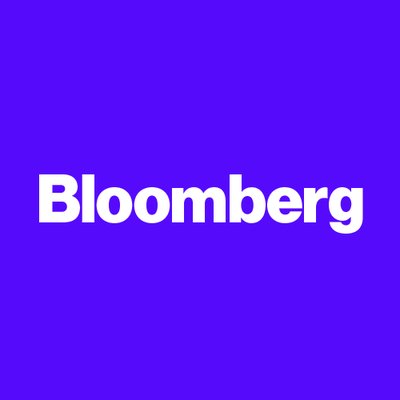 Russia's potential default
Tuesday, March 15, 2022
Bloomberg Evening Briefing View in browser Bloomberg Ukraine and Russia will resume talks Wednesday as a key adviser to Ukrainian President Volodymyr Zelenskiy called negotiations to end Vladimir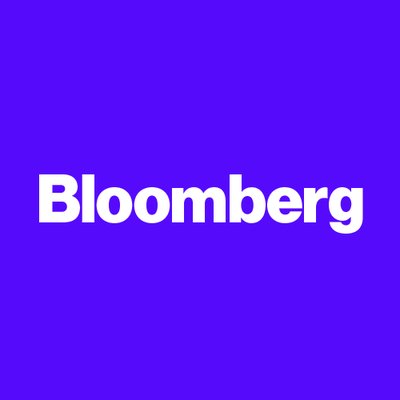 'They're lying to you'
Monday, March 14, 2022
Bloomberg Evening Briefing View in browser Bloomberg Russia's war on Ukraine has displaced almost 5 million people both in and out of the country, according to the United Nations, which warned that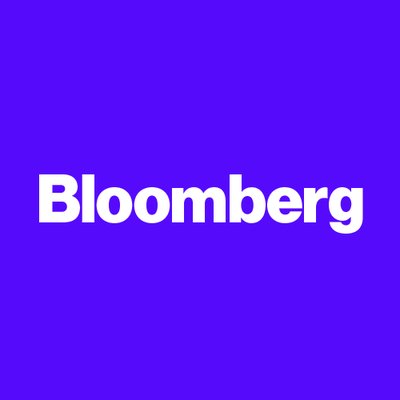 The threat of stagflation
Saturday, March 12, 2022
Bloomberg Weekend Reading View in browser Bloomberg Follow Us Get the newsletter Vladimir Putin's invasion of Ukraine is roiling commodity markets, from wheat to oil and fertilizers, exacerbating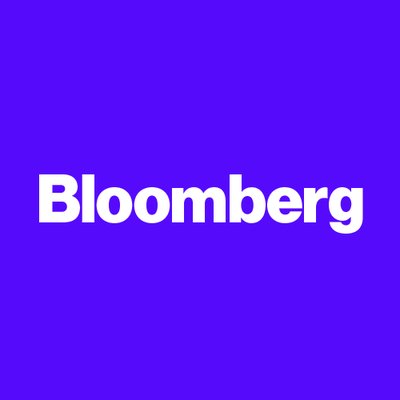 Sending in mercenaries
Saturday, March 12, 2022
Bloomberg Evening Briefing View in browser Bloomberg Since Russia's war on Ukraine began more than two weeks ago, about 2.5 million Ukrainians have fled the country, with a majority crossing over