Craft Your Content - [TWR] That time I was wrong.
Before we get into it, CYC stands by Ukraine, as so many across the world have done. You can learn more about how you can help and where to donate on this regularly updated resource card, promoted by respected Ukrainian-Canadian journalist Jane Lytvynenko or in this regularly updated article from Global Citizen.




Welcome to The Writing Rundown, a weekly newsletter that offers writing advice, short essays, and reading suggestions to help you improve your craft. It's nice to see you here! If someone forwarded you this email because they love your writing, you can subscribe here.

Estimated Reading Time: 5 minutes
"When no one understands, that's usually a good sign that you're wrong." ― Victoria Schwab, Vicious
Elisa's Thought for the Week
Ok, there have been a number (a fairly large number!) of times I was wrong in my lifetime.

My fringe in 8th grade is a prominent example point.

Recently, one of our fantastic copy editors Jemimah gently explained to me the exact moment that she knew more than me, and I was wrong. Which isn't always an easy conversation to have with your boss!

I was asking her why one of our contributors was confused about the title capitalizations of a few books in an article she was writing. 

"Book titles are italicized in articles." I came off a bit irritated, as I thought this was pretty common knowledge.

Jemimah sent me back this in our company Slack:




In our CYC style guide, there was a discrepancy explaining the "rules" for titles.

While I had clearly defined how an article title should be capitalized, I had not clearly defined how proper titles in an article should be capitalized.

We were both kinda right, but as the creator of the style for CYC, I was more wrong.

But good news! 

Since our Style Guide is a living document (in other words, it exists in the cloud on Google Docs, so the most current version is always available to anyone who accesses it) so we were able to clarify this difference to avoid such confusion in the future.

Our CYC Style Guide is always changing and evolving, with new parts added as new questions come up and new explanations are needed.

It's a simple thing, and lots of writers and brands don't necessarily take the time to consider what they would want their style to be.

After all, does a reader really care if you italicize something or choose to put it in quotation marks?

I'll be honest … probably not.

But if you ever work with anyone else on your writing (collaborators, contributors, beta/peer reviewers, editors, proofreaders, etc.) having a clear definition for what you want your writing to look like is important.

Especially if you want to create your own rules, and not have to completely follow someone else's.

You know, like putting proper titles in quotation marks because the style guide you chose for your website says to do that -- even though the look of it is a literary version of nails on a chalkboard to you!

APRIL SHOWERS #5

Today I've got another free worksheet to help you build out your writer's arsenal -- our Style Guide Questionnaire.

This is the exact document we use with clients (and that I originally used myself!) to build out style guides before we jump into any sort of editing project or agreement.

Also, we'll be spacing out the April Showers gifts and discounts throughout the month of April, as I've heard from a number of you that getting stuff daily was a little overwhelming and I don't want to do that to your inbox!!

​
What You Missed on Craft Your Content …
Our articles have the same mission we do — to help you to make your own words even better!
It's hard to focus on writing a great piece when you're surrounded by distractions or have a short attention span. In this article, writer Cisi Eze shares ways to improve your productivity when you're distracted easily.
 
(From the archives: September 2019) Editing or reviewing your writing is a process that requires focus, more so if you have Attention Deficit Hyperactivity Disorder. In this piece by Sharrisse Viltus, learn four powerful editing techniques for writers with ADHD.
In Other Reading This Week …
Need more insights and inspiration for your writing and mindset?
Weekly Writing Tip …
A quick chance to learn from the masters.
 
"The secret to being wrong isn't to avoid being wrong! The secret is being willing to be wrong. The secret is realizing that wrong isn't fatal." ― Seth Godin, Linchpin: Are You Indispensable?
 
For the Upcoming Week …
Because we all need a good chuckle to start things off right!
TBH the teen version >>>
Till next time!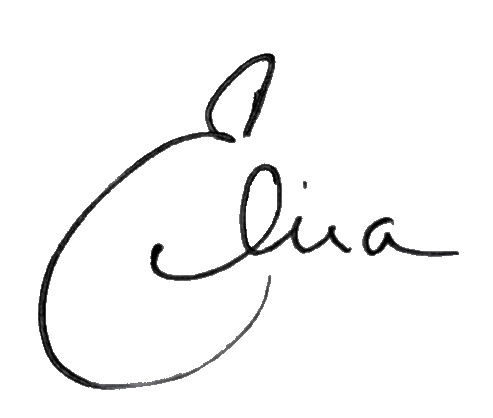 What's Coming Next Week? Next week I'll be sharing the story of that time a marketing agency made me so ashamed and angry I was ready to unleash my dragons straight into their King's Landing. 😡
Craft Your Content is an editing and writing coaching agency that helps writers make their own words even better.​
_______________
Sharing is caring, friends. If you know someone that would enjoy this, please forward it along.
If you are receiving this from someone else, you can get your very own copy of The Writing Rundown, delivered direct to your own inbox every weekend
here
.
To make sure you keep getting these emails, please add hi@craftyourcontent.com to your address book or whitelist us. Want out of the loop?
Unsubscribe
.
Our postal address: Craft Your Content 6 Liberty Square Unit #293 Boston, MA. 02109

Key phrases
Older messages

[TWR] That time I was wrong.
Saturday, April 9, 2022
6 minutes ‌ ‌ ‌ ‌ ‌ ‌ ‌ ‌ ‌ ‌ ‌ ‌ ‌ ‌ ‌ ‌ ‌ ‌ ‌ ‌ ‌ ‌ ‌ ‌ ‌ ‌ ‌ ‌ ‌ ‌ ‌ ‌ ‌ ‌ ‌ ‌ ‌ ‌ ‌ ‌ ‌ ‌ ‌ ‌ ‌ ‌ ‌ ‌ ‌ ‌ ‌ ‌ ‌ ‌ ‌ ‌ ‌ ‌ ‌ ‌ ‌ ‌ ‌ ‌ ‌ ‌ ‌ ‌ ‌ ‌ ‌ ‌ ‌ ‌ ‌ ‌ ‌ ‌ ‌ ‌ ‌ ‌ ‌ ‌ ‌ ‌ ‌ ‌ ‌ ‌ ‌ ‌ ‌ ‌ ‌ ‌

April Showers Day #4! Checklists and Cheat Sheets ...
Tuesday, April 5, 2022
Oh my! ‌ ‌ ‌ ‌ ‌ ‌ ‌ ‌ ‌ ‌ ‌ ‌ ‌ ‌ ‌ ‌ ‌ ‌ ‌ ‌ ‌ ‌ ‌ ‌ ‌ ‌ ‌ ‌ ‌ ‌ ‌ ‌ ‌ ‌ ‌ ‌ ‌ ‌ ‌ ‌ ‌ ‌ ‌ ‌ ‌ ‌ ‌ ‌ ‌ ‌ ‌ ‌ ‌ ‌ ‌ ‌ ‌ ‌ ‌ ‌ ‌ ‌ ‌ ‌ ‌ ‌ ‌ ‌ ‌ ‌ ‌ ‌ ‌ ‌ ‌ ‌ ‌ ‌ ‌ ‌ ‌ ‌ ‌ ‌ ‌ ‌ ‌ ‌ ‌ ‌ ‌ ‌ ‌ ‌ ‌ ‌ ‌

April Showers Day #3! Get your writing life balanced.
Monday, April 4, 2022
New Worksheet Available! ‌ ‌ ‌ ‌ ‌ ‌ ‌ ‌ ‌ ‌ ‌ ‌ ‌ ‌ ‌ ‌ ‌ ‌ ‌ ‌ ‌ ‌ ‌ ‌ ‌ ‌ ‌ ‌ ‌ ‌ ‌ ‌ ‌ ‌ ‌ ‌ ‌ ‌ ‌ ‌ ‌ ‌ ‌ ‌ ‌ ‌ ‌ ‌ ‌ ‌ ‌ ‌ ‌ ‌ ‌ ‌ ‌ ‌ ‌ ‌ ‌ ‌ ‌ ‌ ‌ ‌ ‌ ‌ ‌ ‌ ‌ ‌ ‌ ‌ ‌ ‌ ‌ ‌ ‌ ‌ ‌ ‌ ‌ ‌ ‌ ‌ ‌ ‌

[TWR] Do you have any value?
Saturday, April 2, 2022
6 minutes ‌ ‌ ‌ ‌ ‌ ‌ ‌ ‌ ‌ ‌ ‌ ‌ ‌ ‌ ‌ ‌ ‌ ‌ ‌ ‌ ‌ ‌ ‌ ‌ ‌ ‌ ‌ ‌ ‌ ‌ ‌ ‌ ‌ ‌ ‌ ‌ ‌ ‌ ‌ ‌ ‌ ‌ ‌ ‌ ‌ ‌ ‌ ‌ ‌ ‌ ‌ ‌ ‌ ‌ ‌ ‌ ‌ ‌ ‌ ‌ ‌ ‌ ‌ ‌ ‌ ‌ ‌ ‌ ‌ ‌ ‌ ‌ ‌ ‌ ‌ ‌ ‌ ‌ ‌ ‌ ‌ ‌ ‌ ‌ ‌ ‌ ‌ ‌ ‌ ‌ ‌ ‌ ‌ ‌ ‌ ‌

April Showers! Get Your First Free Resource Gift (Day #1)
Friday, April 1, 2022
No Fooling!! ‌ ‌ ‌ ‌ ‌ ‌ ‌ ‌ ‌ ‌ ‌ ‌ ‌ ‌ ‌ ‌ ‌ ‌ ‌ ‌ ‌ ‌ ‌ ‌ ‌ ‌ ‌ ‌ ‌ ‌ ‌ ‌ ‌ ‌ ‌ ‌ ‌ ‌ ‌ ‌ ‌ ‌ ‌ ‌ ‌ ‌ ‌ ‌ ‌ ‌ ‌ ‌ ‌ ‌ ‌ ‌ ‌ ‌ ‌ ‌ ‌ ‌ ‌ ‌ ‌ ‌ ‌ ‌ ‌ ‌ ‌ ‌ ‌ ‌ ‌ ‌ ‌ ‌ ‌ ‌ ‌ ‌ ‌ ‌ ‌ ‌ ‌ ‌ ‌ ‌ ‌ ‌ ‌ ‌