👀 Did You Hear the Story *Behind* the Story?

A F***ing Force of Nature
You may have heard that today, Ellevest announced its $53 million Series B funding round. (Woohoo!)
But also, let me just say: Raising venture funding is a grind.
You may know the numbers: that women CEOs raise just 2% of venture dollars. And 1% of fintech dollars. Making for … a lot of meetings.
What it translates to, in a lived experience:
Well, there was the time I flew to Florida to meet with a ~gentleman~ who had pledged $5 million to the round — me lugging Ellevest sweatshirts as gifts onto the plane for his family — and he canceled on me as the plane was landing. And wouldn't reschedule. (He didn't end up investing.)
Then there was the senior venture capitalist who showed up eight minutes late for our meeting, and at the end of it, asked me why his venture buddies — whom I've never met — didn't like Ellevest. (I told him I didn't know, since I'd never met them, and that I would guess that his negative first impression meant he wouldn't end up investing; he said it wouldn't sway him, and … he didn't end up investing. Of course.)
There was the senior woman who flat-out told me she didn't want to invest in other women; that she had fought long and hard enough for herself, and that should be enough. (She didn't end up investing. Obviously.)
But we raised the money. $53 million of it. (Without them.)
We did it by stepping back and recognizing that our best path forward was actually perfectly clear: It was not to try to find investors and convince them of our view of the world. It was to find people who already believe in that world — who are actively building that world — and convince them to invest.
And when it started rolling, it was a force of nature. A f***ing force of nature.
90% of the investors in this round are women and other underrepresented investors. 68% of the dollars raised came from women and other underrepresented investors.
I don't think there's ever been anything like this before.
It's what's gotta be the most powerful group of women+ investors ever to come together. From Melinda French Gates at Pivotal Ventures, to Jenny Abramson at Rethink Impact, to Jesse Draper at Halogen, to Sarah Kunst at Cleo Capital, all investing in Ellevest — all the way to the young woman investing her first dollar with Ellevest.
And you. Also you. Thank you.
There's even more about our investors and the "real story behind the story" in our signature-style annotated press release.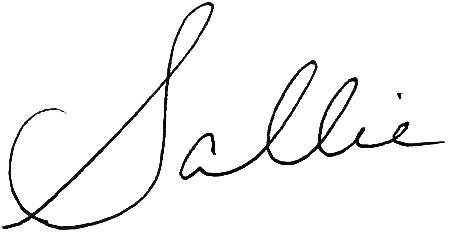 CO-FOUNDER & CEO
Share it to your stories
Wall Street has never seen anything like this before — and we couldn't have gotten here without every one of you. Here's 60 seconds of celebration!
We know you're curious
Ever wonder how Ellevest was built by women, for women? We aren't a pinkwashed version of your dad's investment advisor. There's a lot more to it than that.
"It was important for me to support a fintech platform built for women, by women because I believe that financial literacy and investing are two of the most powerful tools that we can give women to generate wealth and create financial independence."
– Jamie Melzer of Hustle Fund Scale, an Ellevest Series B investor
If Ellevest had an arch-nemesis, this would be it
And it's the whole reason we were started in the first place. Here's what you need to know about the gender investing gap, why it matters, and what we can do to close it for good.
Here's a gift to celebrate
Get one free month of membership and $20 to start investing with code FUNDME.*
If you were waiting for the right time to become a member — this is it.
This week's newsletter was brought to you while popping champagne. Forward it to your friends who could use a reason to celebrate.
FOLLOW US
*The "FUNDME" Promotional offer is for those who 1) sign up for an Ellevest Essential, Ellevest Plus or Ellevest Executive membership service and 2) make an initial deposit of $1 or more into an Ellevest non-retirement investment account on or before 11:59 PM EST on 4/14/22 (the "Promotional Period"). This Promotional Offer cannot be applied to an annual or existing Ellevest membership service, and is only available to the first 500 eligible new Ellevest membership clients who redeem it before the Promotional Period ends. This Promotional Offer is not valid in conjunction and cannot be combined with any other offers or promotions. Membership clients who enroll with promo code "FUNDME" before the end of the Promotional Period will pay no Ellevest Membership fee for the first month of their membership period, starting on the date the membership agreement is acknowledged (the "Effective Date"). After 1 month from the Effective Date, the applicable fees for the Membership service selected will be reinstated and other fees as described in Ellevest's Wrap Fee Program Brochure and the Ellevest Membership Terms and Conditions Agreement will continue to apply.

Membership clients who enroll with promo code "FUNDME" and make an initial deposit of $1 or more to a non-retirement investment account within the Promotional Period will receive $20 added to their Ellevest investment account. Ellevest's processing time for depositing $20 into a client's Ellevest account may be up to 90 days after the Promotional Period ends. Ellevest reserves the right to refuse to award you the Promotional offer if it determines, in its sole discretion, that the promotion was claimed under wrongful or fraudulent circumstances, that your participation is against the spirit of the program, that making payment would constitute a violation of your Ellevest Membership Terms and Conditions Agreement or applicable federal or state law, or that incomplete or inaccurate information was provided. Ellevest reserves the right to end or modify any promotion at any time.

Ellevest Membership fees are as follows: Ellevest Essential is $1 per month, Ellevest Plus is $5 per month, and Ellevest Executive is $9 per month. Other fees as described in

Ellevest's Wrap Fee Program Brochure

and the

Ellevest Membership Terms and Conditions Agreement

will continue to apply. Ellevest doesn't require Members to maintain a minimum investment account balance. However, there are portfolio-specific minimums (ranging from $1 to approximately $240). You may not receive the entire recommended portfolio until your account balance meets the respective portfolio minimum. Ellevest will not rebalance a portfolio until it meets the respective account balance minimum necessary to generate the required shares. This minimum is a function of portfolio allocation and the share price of individual holdings, which will vary.

All opinions and views expressed by Ellevest are current as of the date of this writing, for informational purposes only, and do not constitute or imply an endorsement of any third party's products or services.

Information was obtained from third-party sources, which we believe to be reliable but not guaranteed for accuracy or completeness.

The information provided should not be relied upon as investment advice or recommendations, does not constitute a solicitation to buy or sell securities and should not be considered specific legal, investment or tax advice.

The information provided does not take into account the specific objectives, financial situation, or particular needs of any specific person.

Investing entails risk, including the possible loss of principal, and there is no assurance that the investment will provide positive performance over any period of time.

Banking products and services are provided by Coastal Community Bank ("Coastal"), Member FDIC, pursuant to license by Mastercard International. Your Ellevest Spend and Ellevest Save Account deposits will be insured to the regulatory limits by the FDIC through Coastal Community Bank, Member FDIC.

Funds held in your Ellevest investment accounts are not FDIC insured, not guaranteed by Coastal, and may lose value. Ellevest does not guarantee investment performance.

Key phrases
Older messages
🚀 Ready, Get Set, Go: This Week's Events
Monday, April 4, 2022
Including: ways to upgrade your resume and job search strategy ‌ ‌ ‌ ‌ ‌ ‌ ‌ ‌ ‌ ‌ ‌ ‌ ‌ ‌ ‌ ‌ ‌ ‌ ‌ ‌ ‌ ‌ ‌ ‌ ‌ ‌ ‌ ‌ ‌ ‌ ‌ ‌ ‌ ‌ ‌ ‌ ‌ ‌ ‌ ‌ ‌ ‌ ‌ ‌ ‌ ‌ ‌ ‌ ‌ ‌ ‌ ‌ ‌ ‌ ‌ ‌ ‌ ‌ ‌ ‌ ‌ ‌ ‌ ‌ ‌ ‌ ‌ ‌ ‌
​​💸 How Often Should You Refresh Your Resume?
Thursday, March 31, 2022
Plus: How to update your LinkedIn profile, too. ‌ ‌ ‌ ‌ ‌ ‌ ‌ ‌ ‌ ‌ ‌ ‌ ‌ ‌ ‌ ‌ ‌ ‌ ‌ ‌ ‌ ‌ ‌ ‌ ‌ ‌ ‌ ‌ ‌ ‌ ‌ ‌ ‌ ‌ ‌ ‌ ‌ ‌ ‌ ‌ ‌ ‌ ‌ ‌ ‌ ‌ ‌ ‌ ‌ ‌ ‌ ‌ ‌ ‌ ‌ ‌ ‌ ‌ ‌ ‌ ‌ ‌ ‌ ‌ ‌ ‌ ‌ ‌ ‌ ‌ ‌ ‌ ‌ ‌ ‌ ‌ ‌
👩🏾‍⚖️ What's the Use of Crying?
Tuesday, March 29, 2022
… Over Supreme Court confirmation hearings? ‌ ‌ ‌ ‌ ‌ ‌ ‌ ‌ ‌ ‌ ‌ ‌ ‌ ‌ ‌ ‌ ‌ ‌ ‌ ‌ ‌ ‌ ‌ ‌ ‌ ‌ ‌ ‌ ‌ ‌ ‌ ‌ ‌ ‌ ‌ ‌ ‌ ‌ ‌ ‌ ‌ ‌ ‌ ‌ ‌ ‌ ‌ ‌ ‌ ‌ ‌ ‌ ‌ ‌ ‌ ‌ ‌ ‌ ‌ ‌ ‌ ‌ ‌ ‌ ‌ ‌ ‌ ‌ ‌ ‌ ‌ ‌ ‌ ‌ ‌ ‌ ‌ ‌ ‌
This Week: *New* Crypto & LinkedIn Explainers
Monday, March 28, 2022
Plus: optimize your job search! And more live events. ‌ ‌ ‌ ‌ ‌ ‌ ‌ ‌ ‌ ‌ ‌ ‌ ‌ ‌ ‌ ‌ ‌ ‌ ‌ ‌ ‌ ‌ ‌ ‌ ‌ ‌ ‌ ‌ ‌ ‌ ‌ ‌ ‌ ‌ ‌ ‌ ‌ ‌ ‌ ‌ ‌ ‌ ‌ ‌ ‌ ‌ ‌ ‌ ‌ ‌ ‌ ‌ ‌ ‌ ‌ ‌ ‌ ‌ ‌ ‌ ‌ ‌ ‌ ‌ ‌ ‌ ‌ ‌ ‌ ‌ ‌ ‌ ‌ ‌
💸 Money Cheat Sheet: Financial Wellness? For Spring?
Thursday, March 24, 2022
Including: 5 downloadable spreadsheets to help you reset. ‌ ‌ ‌ ‌ ‌ ‌ ‌ ‌ ‌ ‌ ‌ ‌ ‌ ‌ ‌ ‌ ‌ ‌ ‌ ‌ ‌ ‌ ‌ ‌ ‌ ‌ ‌ ‌ ‌ ‌ ‌ ‌ ‌ ‌ ‌ ‌ ‌ ‌ ‌ ‌ ‌ ‌ ‌ ‌ ‌ ‌ ‌ ‌ ‌ ‌ ‌ ‌ ‌ ‌ ‌ ‌ ‌ ‌ ‌ ‌ ‌ ‌ ‌ ‌ ‌ ‌ ‌ ‌ ‌ ‌ ‌ ‌