Forbes - Standing on ceremony 💤
CryptoCodex
Good Thursday morning. Billy Bambrough here with the latest from crypto-land.

📧 Thank you for reading

CryptoCodex

! I'd love to hear your feedback, ideas and tips. Email me directly at

billy@billybambrough.com

.
Was this newsletter forwarded to you? Sign up

here

! Got a crypto-curious friend? Forward Codex to them to help get them up-to-date and ahead of the market!
| | |
| --- | --- |
| | 24-hour crypto market snapshot |
| | | | | |
| --- | --- | --- | --- | --- |
| | | Ethereum (+2%) | $2,932 | |
Cryptocurrency prices are trading sideways again this morning with neither the bulls nor the bears able to make any headway. The bitcoin price remains stuck under $40,000, more or less where it's been throughout 2022.

Ethereum, up 1%, and the rest of the top ten are mixed with smart chain rival BNB leading the market higher, up 3%, and avalanche and dogecoin both down 1%. Traders of privacy coin zcash don't seem to much care whistle-blower Edward Snowden was revealed as having a hand in creating it; it's up just 1%. See below for details. Further down the charts, recent big winner stepn is again rocketing, up 20% on this time yesterday.

Look out today... for first quarter earnings from tech giants Apple, Amazon, and Twitter—the last for the micro-blogging social network before Tesla billionaire Elon Musk (probably) takes it private. Yesterday, Facebook parent Meta posted a first-quarter loss of $3 billion in its recently created Facebook Reality Labs division. Meta shares spiked, however, thanks to better-than-expected user numbers on its flagship platform.

Now read this: Asian Billionaires' Hotel Groups Build Virtual Lands In Decentraland And The Sandbox's Metaverse
When you make a purchase through links in this email, the author may earn a commission.
True Value Of Cryptocurrencies
T

he geopolitical strife taking place in Ukraine has once again underlined the true value proposition of digital currencies that are secure, censorship resistant and easily transportable. To get in-depth research, interviews, trading signals and other valuable information unavailable anywhere else subscribe to

Forbes CryptoAsset & Blockchain Advisor

.

For successful subscription, disable your adblocker
U.S. whistle-blower Edward Snowden spoke last year from Moscow during an event calling for the release of Wikileaks founders Julian Assange.

Getty Images
The man behind the curtain: Edward Snowden, world-famous whistle-blower and crypto aficionado, has been revealed to be the sixth person involved in a 2016 ceremony that led to the creation of privacy-focused cryptocurrency zcash, then using the pseudonym "John Dobbertin." Forbes crypto editor Michael del Castillo has a comprensive write-up and a video explainer.

What did Snowden say: "When we look at cryptocurrency," Snowden said in a video produced by educational outfit Zcash Media in which he makes it clear he "was never paid and had no stake" in zcash, "we generally see the cryptographic properties of it being used to make sure it's a fair ledger, but not that it's been used to ensure that it's a private ledger. Bitcoin quite famously is an open ledger. The problem with that is you can't have truly free trade unless you have private trade. And you can't have a free society without free trade."

Catch up quick: Snowden, a former computer intelligence consultant for the National Security Agency (NSA) and contractor for the Central Intelligence Agency (CIA), was propelled to fame in 2013 when he leaked U.S. government documents to the press. He's since found asylum in Russia after the U.S. charged him with espionage and has become a regular commentator on government overreach and digital surveillance. Last month, Snowden warned governments see crypto as an "evolving threat" and is scheduled to speak at Coindesk's Consensus 2022 conference in June.

Pretty perfect privacy: Zcash is run on a blockchain similar to bitcoin's but with an added option of "shielded" transactions that can't be tracked. Unlike bitcoin, where all transactions are public, there is no way to know where these zcash coins were sent from or where they end up. "Privacy for bitcoin is still an open disaster," said Snowden. "Everyone is aware of it." Zcash isn't quite perfect though. In 2018, researchers analysing the shielded pool of zcash coins found anonymity can be reduced by recording patterns of usage.

Circle of trust: The so-called ceremony that Snowden volunteered to help in, "a multi-party computation" process that involves a large number being split into six separate digits and shared among the participants, prevented anyone one person from knowning the full "secret" key to the zcash network. "You can't launch this global internet money cryptocurrency if somebody just knows the secret and then promises to throw it away," one zecash co-creator, Nathan Wilcox, told Coindesk.

The bottom line: A pretty big mystery in the crypto pantheon has now been resolved just months after crypto podcaster Laura Shin blew the 2016 DAO hack wide open. The biggest crypto mystery, who is bitcoin's anonymous creator Satoshi Nakamoto, remains a question mark. For now.



Now read this:

Can crypto deliver on private transactions in a cashless world?
| | | |
| --- | --- | --- |
| | The Central African Republic - "TAGMI" 🙌 | |
👍 After rumors swirling for days, the Central African Republic yesterday confirmed it has become the world's second country to adopt bitcoin as legal tender to cheers from the crypto community and El Salvador bitcoin advisor Samson Mow giving the move his thumbs up, declaring "TAGMI" (they are going to make it).

🗣 "The adoption of bitcoin as official money represents a decisive step toward opening up new opportunities for our country," president Faustin-Archange Touadera's chief of staff, Obed Namsio, said in a translated statement after the bill was signed into law.

👣 However, uncertainty remains over exactly what adopting bitcoin as legal tender means for the country, with finance minister Herve Ndoba telling Bloomberg this week that it "isn't an attempt to follow the lead of El Salvador."

Listen to this: National debt—Acceptable imbalance
| | | |
| --- | --- | --- |
| | Clarifications and comments 💬 | |
🎙️ Earlier this week, the chief executive of crypto exchange FTX, Sam Bankman-Fried (SBF), described decentralized finance (DeFi) yeild farming on Bloomberg's Oddlots podcast. Many interpreted his description as a little too close to a Ponzi scheme for comfort.

🤨 Yesterday, speaking on the sidelines of the Crypto Bahamas conference, SBF attempted to clarify his comments, telling The Information that such Ponzi-like DeFi projects are the exception, not the norm. "When you have a lot of breakneck innovation, you have a lot of gunk that comes along with it," he said.

🏦 Meanwhile, crypto big shots Cathie Wood, the chief executive of asset manager Ark Invest, and Michael Novogratz, the CEO of crypto-focused investment company Galaxy Digital, both praised Fidelity's decision to add bitcoin as an option for its 401(k) plans, speculated about a U.S. bitcoin exchange-traded fund (ETF) and discussed Elon Musk's Twitter deal. "I think it's a huge competitive advantage for [Fidelity]," Wood said, while Novogratz predicted other big financial institutions will now jump into bitcoin. The Block has a write-up.

Now read this: Why the U.K. joined the race to woo the crypto industry
| | |
| --- | --- |
| | Billy Bambrough |
| | Forbes Senior Contributor |

I am a journalist with significant experience covering technology, finance, economics, and business. I write about how bitcoin, crypto and blockchain can change the world.

Follow me on

Twitter

or

email me.
You've received this email because you've opted in to receive Forbes newsletters.
Unsubscribe from CryptoCodex.
Or, manage your paid subscriptions on your Forbes profile here.
Manage Email Preferences | Privacy
Forbes Media | 499 Washington Blvd.
Jersey City, NJ 07130
Key phrases
Older messages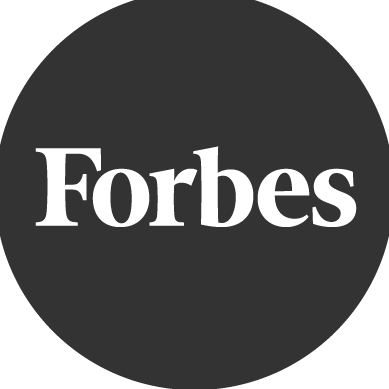 M&A Deals Are Down | Is The 'Pandemic Phase' Over? | $35M For Lower Drug Prices
Wednesday, April 27, 2022
Plus: Vice President Kamala Harris tested positive for Covid ADVERTISEMENT Forbes | InnovationRx The war in Ukraine, supply chain problems and rising labor costs and interest rates are all putting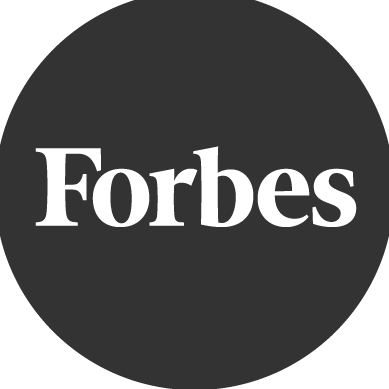 Wayfair's Biggest Sales Event Of The Year Has Arrived
Wednesday, April 27, 2022
Way Day Is Here! Get Major Discounts On All Your Home Needs Calling all home decor fans: Wayfair's biggest sale of the year has arrived. This year's Way Day starts today and you can find major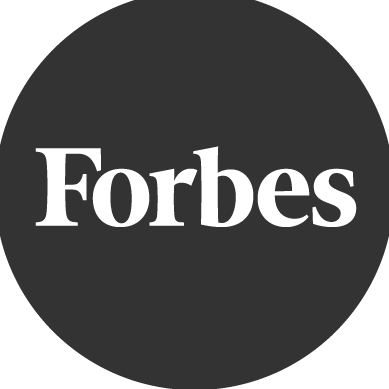 Everything At Brooklinen Is 20% Off For Its Birthday Sale
Wednesday, April 27, 2022
Plus: 20 Outdoor Furniture Sales You Don't Want To Miss This Week All products and services featured are independently selected by Forbes Vetted contributors and editors. When you make a purchase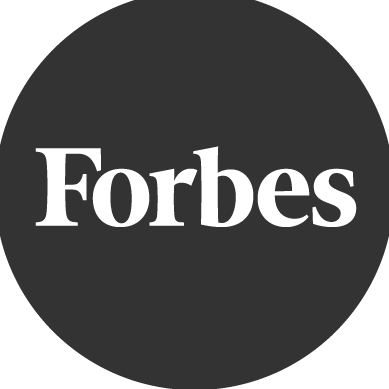 Twitter Takeover Takes | Housing Market Predictions | Entrepreneurial CMOs 2022
Wednesday, April 27, 2022
Plus: How TikTok Live Became Popular With Men Leering At Teens ADVERTISEMENT Forbes Good morning. Twitter's new ownership has sparked a myriad of reactions—including concerns about free speech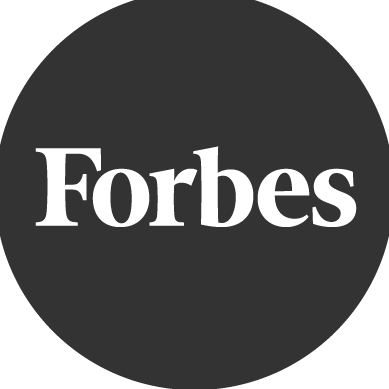 Know your worth 🥇
Wednesday, April 27, 2022
CryptoCodex Forbes Billy Bambrough Forbes Senior Contributor Forbes Good Wednesday morning. This is Billy Bambrough with what's driving the day in the world of bitcoin and crypto. 📧 Thank you for