The Profile: Ukraine's commander-in-chief & the startup watching your brain
This week's Profile features Volodymyr Zelensky, MrBeast, José Andrés, and Sheryl Crow.

Good morning, friends!

It's my first Mother's Day, and I'm going to be honest: Becoming a mom has humbled me in ways I've never imagined.

It's exciting, it's exhausting, and it's worth every second. I've learned about sleep cycles, nutrition, and cognitive development. I've learned the difference between a hunger cry and a sleepy cry.

But most of all, I've learned to enjoy the mundane moments — the lazy Sunday mornings, the sound of baby giggles, and even the sleepless nights.

I know that in 20 years, I'll probably be getting my precious eight hours of sleep and there won't be toys all over the floor, but the house might be quiet. And in those times of reflection, I'll think back to these chaotic moments and refer to them as "the good old days."

Here's the great irony of life — we are constantly pursuing the extraordinary moments yet our future selves yearn for the ordinary ones. If you're a parent of an older child, I'm sure you miss the sound of them playing a loud toy piano and the sight of them getting avocado puree everywhere.

Remember, each moment we're alive is impossibly fragile, and everything is fleeting. Today is Mother's Day, so I hope you take the time to enjoy it if you're doing something special, but I hope you also enjoy whatever tomorrow's Mundane Monday brings.

It's the ordinary moments that build an extraordinary life.

🎁 If you're still looking for a Mother's Day gift, why not give the gift of The Profile? You'll receive 20% off an annual subscription below!

—

THE PROFILE DOSSIER: On Wednesday, premium members received The Profile Dossier, a comprehensive deep-dive on a prominent individual. It featured Angela Ahrendts, the fashion exec transforming retail. Become a premium member, and read it below.

✨ A WORD FROM OUR PARTNER: Like many of you, I have limited time each morning to catch up on the news of the day. The way I get my news is through 1440, a daily email with the most interesting reads across culture, science, tech, sports, business, and everything in between. There's a reason more than 1 million people read 1440 — it's the most unbiased, high-quality source for news I've found. Sign up for 1440 for free here.

—

PROFILES.

— Ukraine's commander-in-chief [**HIGHLY RECOMMEND**]
— The chef who wants to feed the world
— YouTube's stunt king
— The rock 'n' roll titan sharing her story
— The startup that wants to watch your brain
— The air ambulance vultures

PEOPLE TO KNOW.

Ukraine's commander-in-chief: Inside his bunker, Ukraine's President Volodymyr Zelensky has a habit of staring at his daily agenda even when the day is over. He lies awake and wonders whether he missed something, forgot someone. He has trouble sleeping, but it's not anxiety that keeps his eyes from closing. "It's my conscience bothering me." Zelensky still needs to keep the world engaged, and to convince foreign leaders that his country needs their help right now, at any cost. (TIME)

"People see this war on Instagram, on social media. When they get sick of it, they will scroll away."

The chef who wants to feed the world: Chef José Andrés became a star feeding the fortunate—and a saint feeding the unfortunate. Now, he's working to balance his epic calling to respond to the world's emergencies via World Central Kitchen with growing the restaurant empire he's built along the way. This profile follows Andrés from his operations on the Ukraine border to his kitchens in Washington, D.C., and everywhere in between. (GQ)

"The way I see it, right now with World Central Kitchen I have the biggest, most powerful network of hardware in the history of mankind."

YouTube's stunt king: Jimmy Donaldson, a.k.a. MrBeast, is the biggest YouTuber in the country and possibly, the world. Donaldson has built a multimedia empire, raking in a reported $54 million in revenue on his main channel last year. He also has a ghost-kitchen chain, MrBeast Burger, a delivery-only restaurant with 1,600 franchises throughout the country. He makes money — and then gives it away. Take a look at the massive business that is MrBeast. (Rolling Stone; reply to this email if you can't access this article)

"I can create whatever world I want, do whatever I want for content, and I choose this."

The rock 'n' roll titan sharing her story: Sheryl Crow, now 60, has young female songwriting devotees that demonstrate she's a vibrant thread connecting music's past and future. And even though Crow has spent three decades trying to relay her story to others, she has never known for sure how it's been told. That changed this week when "Sheryl," a documentary directed by Amy Scott, arrived on Showtime. "There are a lot of people that have preconceived notions about who I am based on some very happy-sounding songs," she said.

"She just never gave up. At every turn she leveled up, and she fought back and retained control."

COMPANIES TO KNOW.

The startup that wants to watch your brain: Born from Alphabet's "moonshot" division, NextSense aims to sell earbuds that can collect heaps of neural data—and uncover the mysteries of gray matter. With legions of folks wearing the earbuds for hours, days, and weeks on end, the company's scientists hope they'll amass an incredible data trove, in which they'll uncover the hidden patterns of mental health. Peek into the future. (WIRED; reply to this email if you can't access this article)

"We know about our blood pressure, cholesterol, and respiratory system, but the most important organ is our brain.

The air ambulance vultures: An estimated 550,000 patients in the U.S. require transportation by air ambulance each year. When major private-equity firms started buying up air-ambulance companies, it set off a flurry of acquisitions. In 2010, Bain Capital bought Air Medical Group Holdings for $1 billion, only to sell it five years later for double that amount to KKR. As private equity tightened its stranglehold on the industry, it jacked up the already-high prices. Between 2008 and 2017, the median price charged by providers for helicopter air ambulances nearly tripled, jumping from $12,500 to $35,900 per flight. Take a look inside the very opaque business of operating air ambulances. (New York Magazine)

"It's just another unfortunate example of financial greed."

---

✨ This installment of The Profile is free for everyone. If you would like to get full access to all of the recommendations, including today's audio and video sections, sign up below.

---

AUDIO TO HEAR.

Sam Bankman-Fried on building a crypto empire: Sam Bankman-Fried, the CEO and co-founder of FTX, has made a fortune trading crypto. In this wide-ranging conversation, he talks about his philanthropic strategy, what it takes to be a good manager, and how gaming has informed his view of business. (Link available to premium members.)

Robin Arzón on overcoming trauma: In this episode, Peloton fitness instructor Robin Arzón recounts the moment when she was held hostage at gunpoint. "I just remember that I needed to humanize the situation," she says, recounting that she began asking the assailant about his family and telling him the people in the bar had families too. "I became this pseudo-negotiator at 20 having no idea what I was doing, but he needed to know that these people are humans too." Here's how she overcame the trauma of this chapter of her life. (Link available to premium members.)

VIDEOS TO SEE.

Elon Musk on propelling humanity forward: Entrepreneur Elon Musk lives on the cutting-edge. He's one of the most radical and innovative thinkers of our time, which means that he's also attracted heavy backlash from the incumbents he's trying to disrupt. Musk has taken on everything from the automotive industry to aerospace to solar energy to satellite to even multi-planetary expansion. This free documentary gives us a glimpse into his remarkable career. (Link available to premium members.)

Derren Brown on reading your mind: Psychological illusionist Derren Brown says we're all trapped inside of our own heads. "I feel that magic is a great analogy for how we edit reality and form a story and then mistake that story for the truth," he says. Here's how he uses "mentalism" to show us the mysterious ways in which the power of suggestion controls our lives. (Link available to premium members.)

---

👉 The Profile is the perfect gift for Mother's Day! Give a gift subscription to a loved one through the link below:
Older messages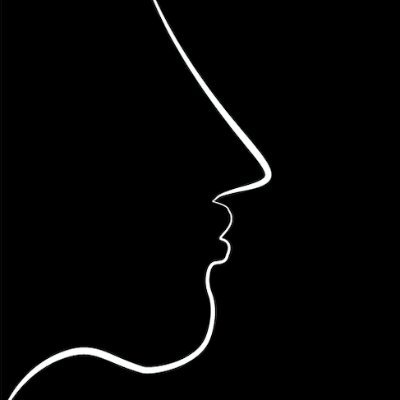 A message from Polina ✨
Monday, May 2, 2022
I've unlocked three recent Profile Dossiers for you to enjoy. ‌ ‌ ‌ ‌ ‌ ‌ ‌ ‌ ‌ ‌ ‌ ‌ ‌ ‌ ‌ ‌ ‌ ‌ ‌ ‌ ‌ ‌ ‌ ‌ ‌ ‌ ‌ ‌ ‌ ‌ ‌ ‌ ‌ ‌ ‌ ‌ ‌ ‌ ‌ ‌ ‌ ‌ ‌ ‌ ‌ ‌ ‌ ‌ ‌ ‌ ‌ ‌ ‌ ‌ ‌ ‌ ‌ ‌ ‌ ‌ ‌ ‌ ‌ ‌ ‌ ‌ ‌ ‌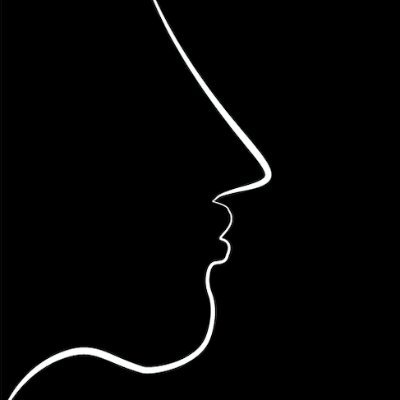 The Profile: The drone pilots who kill via remote control & the celebrity book stylists
Sunday, May 1, 2022
This week's Profile features Emily Weiss, Jon Kabat-Zinn, and more. ‌ ‌ ‌ ‌ ‌ ‌ ‌ ‌ ‌ ‌ ‌ ‌ ‌ ‌ ‌ ‌ ‌ ‌ ‌ ‌ ‌ ‌ ‌ ‌ ‌ ‌ ‌ ‌ ‌ ‌ ‌ ‌ ‌ ‌ ‌ ‌ ‌ ‌ ‌ ‌ ‌ ‌ ‌ ‌ ‌ ‌ ‌ ‌ ‌ ‌ ‌ ‌ ‌ ‌ ‌ ‌ ‌ ‌ ‌ ‌ ‌ ‌ ‌ ‌ ‌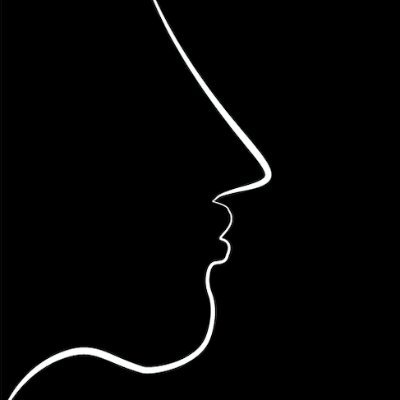 The Profile: The New York Times's inside man & the sports brand that lost its way
Sunday, April 24, 2022
Today's Profile features Joseph Kahn, Viola Davis, and Judd Apatow. ‌ ‌ ‌ ‌ ‌ ‌ ‌ ‌ ‌ ‌ ‌ ‌ ‌ ‌ ‌ ‌ ‌ ‌ ‌ ‌ ‌ ‌ ‌ ‌ ‌ ‌ ‌ ‌ ‌ ‌ ‌ ‌ ‌ ‌ ‌ ‌ ‌ ‌ ‌ ‌ ‌ ‌ ‌ ‌ ‌ ‌ ‌ ‌ ‌ ‌ ‌ ‌ ‌ ‌ ‌ ‌ ‌ ‌ ‌ ‌ ‌ ‌ ‌ ‌ ‌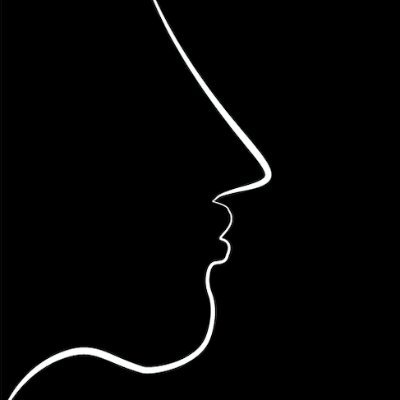 The Profile: The carpet cleaner who speaks 24 languages & the tech billionaire who hates Silicon Valley
Sunday, April 17, 2022
This edition of The Profile features Ryan Breslow, Olena Zelenska, Hikaru Nakamura, and Francis Ngannou. ‌ ‌ ‌ ‌ ‌ ‌ ‌ ‌ ‌ ‌ ‌ ‌ ‌ ‌ ‌ ‌ ‌ ‌ ‌ ‌ ‌ ‌ ‌ ‌ ‌ ‌ ‌ ‌ ‌ ‌ ‌ ‌ ‌ ‌ ‌ ‌ ‌ ‌ ‌ ‌ ‌ ‌ ‌ ‌ ‌ ‌ ‌ ‌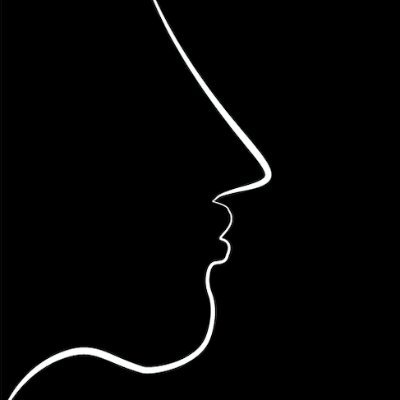 The Profile: The philanthropist who gave away $12 billion in 2 years & the first NBA player with MS
Sunday, April 10, 2022
This week's Profile features MacKenzie Scott, Chris Wright, and more. ‌ ‌ ‌ ‌ ‌ ‌ ‌ ‌ ‌ ‌ ‌ ‌ ‌ ‌ ‌ ‌ ‌ ‌ ‌ ‌ ‌ ‌ ‌ ‌ ‌ ‌ ‌ ‌ ‌ ‌ ‌ ‌ ‌ ‌ ‌ ‌ ‌ ‌ ‌ ‌ ‌ ‌ ‌ ‌ ‌ ‌ ‌ ‌ ‌ ‌ ‌ ‌ ‌ ‌ ‌ ‌ ‌ ‌ ‌ ‌ ‌ ‌ ‌ ‌