Bloomberg - Evening Briefing - Biden defers to the Fed
US President Joe Biden used a rare meeting with Federal Reserve Chair Jerome Powell to declare his respect for the central bank's independence (a significant shift from the previous administration). He also emphasized that, though fighting price increases remains his top priority, that work is primarily the purview of the central bank. "My plan is to address inflation. That starts with a simple proposition: respect the Fed, respect the Fed's independence, which I have done and will continue to do," Biden said. On Tuesday, markets ended May almost exactly where they started, with a late-session drop depositing the S&P 500 less than a point higher than its level a month ago. Here's your markets wrap. —David E. Rovella
Bloomberg is tracking the coronavirus pandemic and the progress of global vaccination efforts.
Here are today's top stories
Deutsche Bank and its asset management unit had their Frankfurt offices raided by police, adding to the legal headaches facing Germany's largest lender. But this time, the accusations are all about greenwashing.
Home-price growth in 20 US cities picked up for the fourth straight month. All of them reported double-digit increases for the year ended March, with prices in Tampa, Florida, jumping by 34.8%.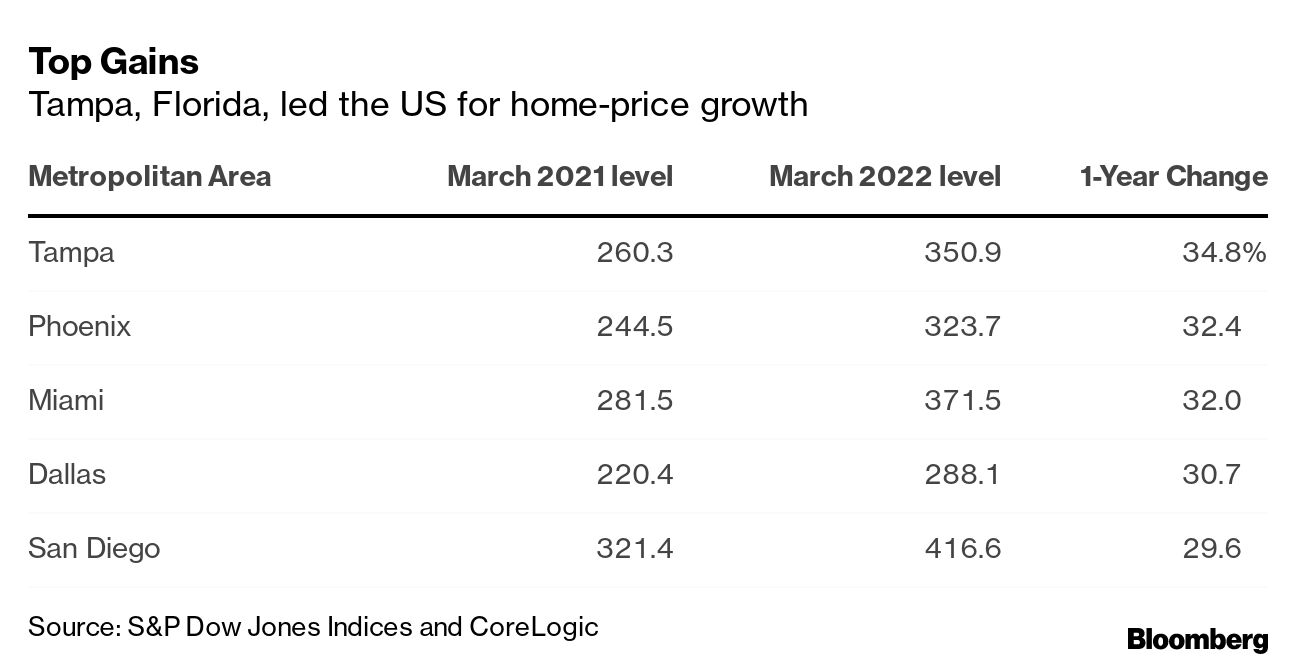 Russian forces slowly advanced toward the center of Sievierodonetsk, one of the few cities in Ukraine's eastern Luhansk region still under control of Kyiv-led forces, the region's governor, Serhiy Haiday, said in televised comments. Some 15,000 out of the pre-invasion population of 106,000 remain in the city, he said. The Kremlin also cut off the Kherson region in the southeast from communication via mobile phones, land lines or the internet. The move came as Ukrainian forces reportedly launched a counterattack in the region. 
With Europe making good (in part) on its threat to eventually dump Russian oil, the kind of oil that Russia sells can't be sold to everyone. There are few big potential customers who can handle it: These are two of them.

The lobby group representing all airlines flying in and out of Hong Kong is pushing the government to cut the hotel quarantine period for travelers to three days and wants pre-flight Covid-19 tests scrapped. In the US, the new variants of the coronavirus are reportedly killing elderly Americans at higher rates than during some earlier waves.
Canada looks about to do what is arguably impossible for its politically deadlocked, gun-drenched neighbor to the south. Shaken by the massacre of more American children in a US state with few gun regulations, Prime Minister Justin Trudeau moved to restrict sales and imports of handguns while mandating buybacks of assault weapons, the kind used to murder 19 children and two teachers in Uvalde, Texas. Over the weekend, the US Justice Department announced it would investigate why Texas police—while physically restraining parents trying to get their children and receiving 911 calls from students—waited more than an hour to confront the assailant. The funerals began on Tuesday.
Australia's new prime minister, Anthony Albanese, will have a record number of women in his new cabinet, which is shaping up to be one of the most diverse governments in the country's history. The prime minister of his neighbor across the Tasman Sea was at the White House on Tuesday, meeting with Biden. The president had said he wanted to speak with Ardern about her meetings with major technology companies aimed at curbing extremist content online following a 2019 mass shooting at a pair of mosques in Christchurch. Biden said Monday he hadn't yet opened negotiations with GOP lawmakers on the issue of gun control, but he believed there was a chance to strike a compromise with "rational Republicans."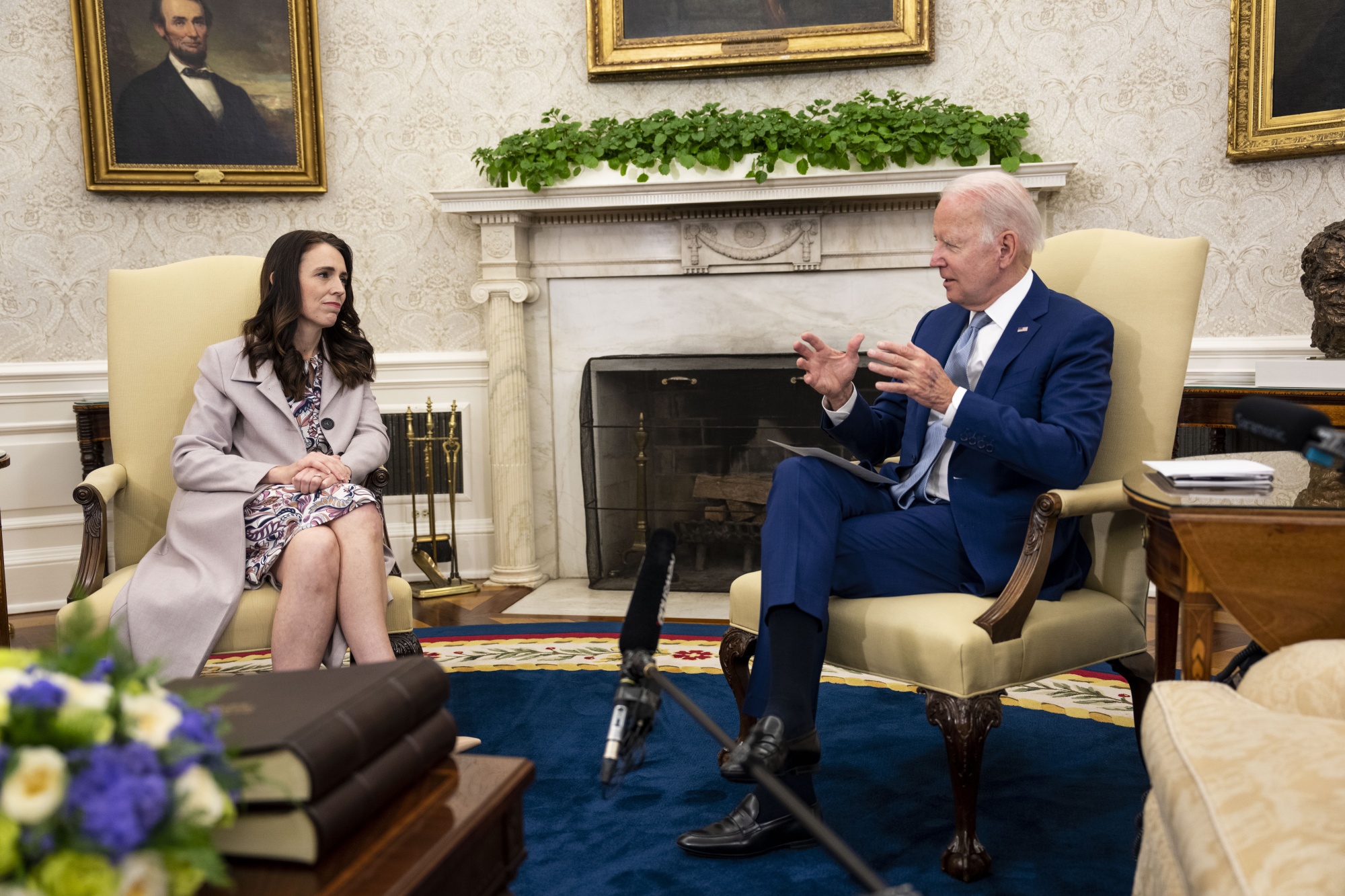 US President Joe Biden, right, meets Jacinda Ardern, New Zealand's prime minister, in the Oval Office on May 31. Photographer: Doug Mills/The New York Times
What you'll need to know tomorrow
Scientists have finally explained why, despite having much in common, Uranus and Neptune have very different appearances. The furthest two planets in the solar system have similar masses, sizes and atmospheric compositions—yet Neptune looks distinctly bluer than its neighbor.
The best in-depth reporting from Asia Pacific and beyond, delivered to your inbox every Friday. Sign up here for The Reading List.
Like getting this newsletter? Subscribe to Bloomberg.com for unlimited access to trusted, data-driven journalism and subscriber-only insights.
Before it's here, it's on the Bloomberg Terminal. Find out more about how the Terminal delivers information and analysis that financial professionals can't find anywhere else. Learn more.
Older messages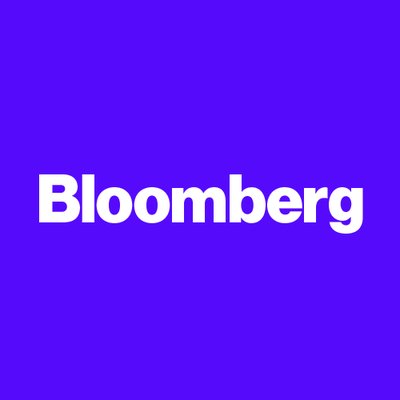 Mourning and rage
Saturday, May 28, 2022
Bloomberg Weekend Reading View in browser Bloomberg Follow Us Get the newsletter A diminished National Rifle Association went ahead with its gun industry convention this weekend as more grim details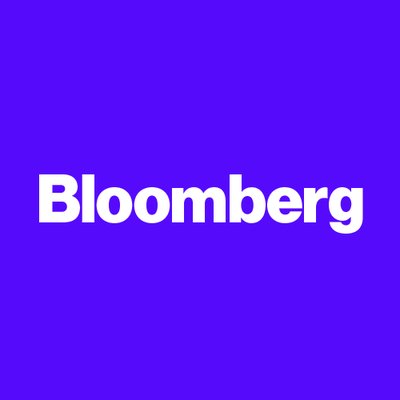 'They could've been shot'
Friday, May 27, 2022
Bloomberg Evening Briefing View in browser Bloomberg Texas state and local police are under siege for their shifting explanations as to why they stood by for an hour and 18 minutes as a gunman shot 21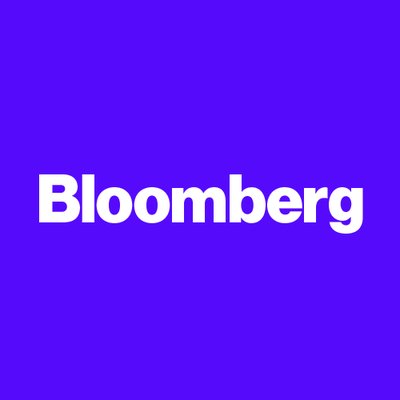 Your sanctions or your food
Thursday, May 26, 2022
Bloomberg Evening Briefing View in browser Bloomberg Vladimir Putin just made an offer to the world, one that may illustrate how badly international sanctions are biting Russia. The Kremlin leader said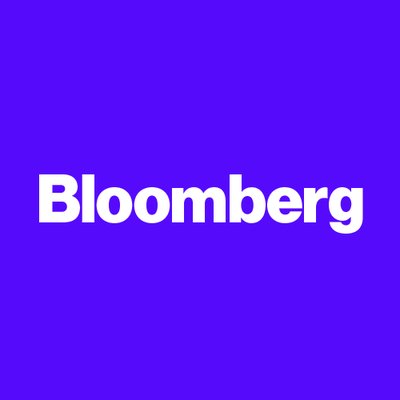 'Thoughts and prayers'
Wednesday, May 25, 2022
Bloomberg Evening Briefing View in browser Bloomberg Fury erupted across America on Wednesday—not only because a Texas man massacred 19 children and two teachers, but because of the seemingly quicker-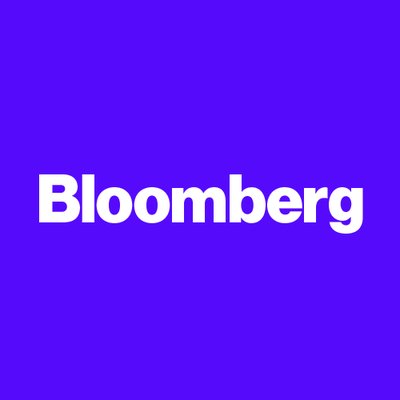 Fifteen killed in elementary school
Tuesday, May 24, 2022
Bloomberg Evening Briefing View in browser Bloomberg Fourteen students and one teacher were killed in a mass shooting at an elementary school in Texas on Tuesday. The shooter, said by authorities to be