CreativeMornings - 🎬 A blueprint for being an artist
"I started thinking about being trans as a verb. I trans. I transgress. I traverse borders. I traverse into the unknown."

Writer and filmmaker Sophie Kurpershoek has been disappointed, again and again, by the queer and trans stories that have been told by cinema. But instead of mounting a critique, they paid personal homage to five films that changed their life. In the intimate Sphinx Cinema with CreativeMornings/Ghent, Kurpershoek traces how these beloved films laid a blueprint for understanding their own identity. As a filmmaker, they learned to love their characters rather than subject them to needless suffering, to co-create stories with their muses rather than impose one on them. Watch Sophie Kurpershoek's breathtaking survey of five films and witness love and artist come into being.
Our upcoming July theme is "Spirituality," chosen by CreativeMornings/Jeddah. What does spirituality mean to you? How do you welcome the spiritual into your life? Whether it's a story, image, observation, song, poem, or other artifact, you can share your submissions in this form. We'll feature a round-up of "Spirituality" in next month's theme announcement!
CreativeGuild Spotlights
A
global directory
of creative companies and individuals.
CUSP Collective crafts world-class digital solutions for today's modern companies and creators.
PlaytestCloud powers playtesting for 45 of the 100 top grossing games in the App Store. [image]
Cool Jobs in Our Universe
Hiring? Looking for work? Check out the
CreativeGuild
.
I made this newsletter to feel like a phone call from an old friend. The small rectangle of your phone pours forth a familiar intimacy of talking about nothing at all, and yet reveling in everything.

📞 Waving,
Annie Yi, CreativeMornings HQ
All of the email knobs:

You can update subscription

preferences

,
or

unsubscribe

from this list.

Copyright © 2022 CreativeMornings
HQ works out of a fun office with Friends!
CreativeMornings 47 Bergen Street Floor 3 Brooklyn, New York 11201 USA

THIS!


Older messages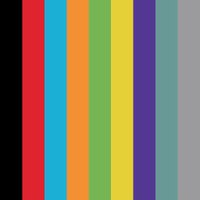 💔 Healing is creative work
Saturday, June 4, 2022
Fun stuff to click on and make you smile. June 2, 2022 Open in new tab Speech bubble logo with the words, CreativeMornings Weekly Highlights, with confetti animation Joaquin Lopez performing on stage "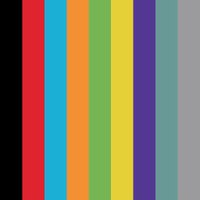 🏔 The wilderness we long for
Friday, May 27, 2022
Fun stuff to click on and make you smile. May 26, 2022 Open in new tab We have no words for the heartbreak pouring out of Uvalde. And Buffalo, Laguna Beach, Sunset Park, and countless other places. In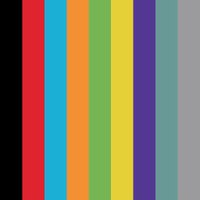 🌎 The preciousness beneath our feet
Friday, May 20, 2022
Fun stuff to click on and make you smile. May 19, 2022 Open in new tab Speech bubble logo with the words, CreativeMornings Weekly Highlights, with confetti animation Planetarium visualization of the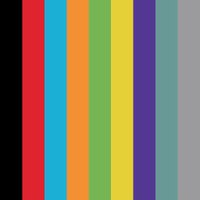 📓 A place to sit with your troubles
Friday, May 13, 2022
Fun stuff to click on and make you smile. May 12, 2022 Open in new tab Speech bubble logo with the words, CreativeMornings Weekly Highlights, with confetti animation Sarah Firth "The page is a space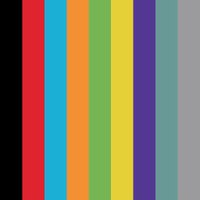 ☁️ How the sky has shaped your story
Friday, May 6, 2022
Fun stuff to click on and make you smile. May 5, 2022 Open in new tab Speech bubble logo with the words, CreativeMornings Weekly Highlights, with confetti animation Laakkuluk Williamson Bathory "We