CreativeMornings - 🌈 Reclaiming the word radical
"When I call myself radical, I don't think I'm extreme. I care deeply about what it is that I want to do, so I'm going to commit myself to make that happen."

Activist Charles G. McGrath is also, as Miss Oona Upland, San Diego's first ever Drag Queen Storyteller, working with the international non-profit Drag Queen Story Hour to promote literacy and inclusion to children across the city. In his conversation with CreativeMornings/San Diego, McGrath reclaims the word radical, which means traveling to the roots of a problem to solve it. Watch Charles McGrath demonstrate how radical it can be to put work into your beliefs and expand opportunities for others.

(Photograph via Raw Artists)
In celebration of June's Wilderness theme, we're spotlighting RANA, an ecological design firm based in California that creates "co-habitats"— spaces for people and nature to coexist in harmony. Known for their work on green roofs and living walls, RANA has worked on everything from residential projects to environmental restoration. They even have their own plant nursery with over 1500 species of native plants.
Their innovative team structure of four distinct verticals makes project management a bit more difficult. It's a complex, integrated network, much like the ecosystems they work with. Learn how using Harvest helped RANA integrate their disparate departments and gain a holistic picture of their overall performance.
CreativeGuild Spotlights
A
global directory
of creative companies and individuals.
Amy Fronczkiewicz is a digital studio servicing fashion, beauty and lifestyle brands in Brooklyn. They are passionate about capturing their clients' products at their best, elevating their brand in the marketplace and bringing their vision to life.
Syfer Design in Denver creates memorable experiences through purposeful environmental graphic design. With over 22 years of experience, they specialize in helping people make visceral connections with places they visit and inhabit.
Cool Jobs in Our Universe
Hiring? Looking for work? Check out the
CreativeGuild
.
This newsletter was made to feel like congratulations for a job well done. Give yourself a high five, you've almost made it to Friday.

😎 Waving,
Annie Yi, CreativeMornings HQ
All of the email knobs:

You can update subscription

preferences

,
or

unsubscribe

from this list.

Copyright © 2022 CreativeMornings
HQ works out of a fun office with Friends!
CreativeMornings 47 Bergen Street Floor 3 Brooklyn, New York 11201 USA

THIS!


Older messages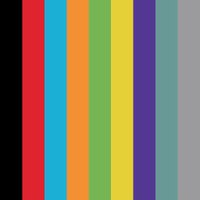 🎬 A blueprint for being an artist
Friday, June 10, 2022
Fun stuff to click on and make you smile. June 9, 2022 Open in new tab Speech bubble logo with the words, CreativeMornings Weekly Highlights, with confetti animation Sophie Kurpershoek at the Sphinx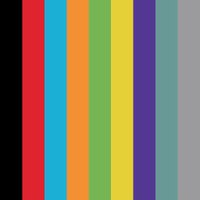 💔 Healing is creative work
Saturday, June 4, 2022
Fun stuff to click on and make you smile. June 2, 2022 Open in new tab Speech bubble logo with the words, CreativeMornings Weekly Highlights, with confetti animation Joaquin Lopez performing on stage "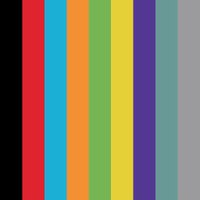 🏔 The wilderness we long for
Friday, May 27, 2022
Fun stuff to click on and make you smile. May 26, 2022 Open in new tab We have no words for the heartbreak pouring out of Uvalde. And Buffalo, Laguna Beach, Sunset Park, and countless other places. In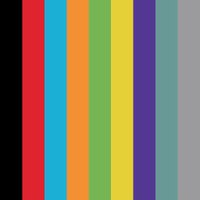 🌎 The preciousness beneath our feet
Friday, May 20, 2022
Fun stuff to click on and make you smile. May 19, 2022 Open in new tab Speech bubble logo with the words, CreativeMornings Weekly Highlights, with confetti animation Planetarium visualization of the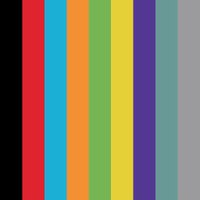 📓 A place to sit with your troubles
Friday, May 13, 2022
Fun stuff to click on and make you smile. May 12, 2022 Open in new tab Speech bubble logo with the words, CreativeMornings Weekly Highlights, with confetti animation Sarah Firth "The page is a space