business.com - 👻🚫 Ghostbusters' scary good marketing
The so-called "quiet quitting" trend of doing the bare minimum to keep your job dominated business conversations over the summer. (Many of those conversations included, "But they're not actually quitting? I don't get it.")
Now consultants are charging up to $15,000 per day for strategies to boost morale and productivity. A less expensive alternative is "quiet firing" — by making the workplace inhospitable to underperformance — although this risks pushing good employees away too.
What's a business to do? Perhaps just wait it out, as the Fed is attempting to increase unemployment to cool off the overheated economy. But if you want to spend $15,000 daily to boost morale, maybe skip the consultant and throw the greatest pizza party in office history.
Small business, big stress: Mental health in weird economic times.
Ghostbusters: Find your niche like Peter, Ray, Winston, and Egon.
Great resignation: From biologist to women's investment coach.
Facing Mental Health Challenges in Weird Economic Times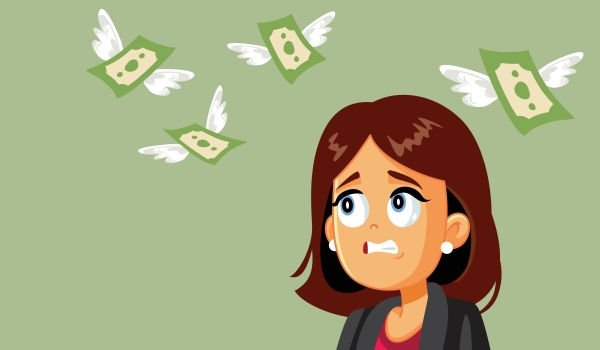 Last year's "hot vaxx summer" was a bust. Between the delta and omicron COVID variants, a gas price surge, rising interest rates, Monkeypox and polio outbreaks, and the largest conflict in Europe since World War II, the news has been constant doom and gloom.
Plus, if you own a small business, you've perhaps struggled to find workers (no matter the pay and perks offered) while your office rent has gone up. On top of that, customers are balking at necessary price increases. There's economic weirdness in the air, and it's tough on everybody's mental health.
"Before the pandemic, it was less common to encounter employees or leaders who appeared fragile," says Dr. Camille Preston, a Massachusetts-based business psychologist and CEO of AIM Leadership, "but the initial impact of the pandemic and its ongoing aftermath have worn many people down."
We're Over Lockdowns but Still Exhausted
For the most part, Americans are done wearing masks everywhere in public. We've returned to the office, at least for a couple of days per week. And jobs are easier than ever to find. So why are we still so rattled?
There's a double-whammy effect. First, the pandemic stole our vacations and hobbies — and then, just when life was returning to normal, inflation stole them again.
"When you stop doing and pursuing things that bring you joy, you aren't just losing out on all the benefits associated with experiencing emotional highs," Preston says. "You also risk losing your sense of hope for the future."
According to Sepideh Saremi, a licensed psychotherapist and executive advisor, the stress is particularly affecting family-owned businesses. "Even in businesses that are thriving financially since the pandemic, the strain of [these] two-plus years … isn't great for married couples who work together," she says.
There's extra pressure on business owners and managers to look out for their own well-being as well as their employees'.
"After two and a half years, many people, especially those in management-level roles, are now experiencing a type of caregiver fatigue as they continue to find ways to support their team members through these challenging times," says Preston. "Doing this care work on top of one's existing job functions — and without proper support — can be draining."
Rays of Sunshine Peeking Through?
The turbulence of the past few years has had one positive effect: Workplaces are more focused on mental health than ever before: 3 in 4 large companies are prioritizing mental health care and most had an anti-stigma campaign this year. Employers increasingly offer access to teletherapy and meditation apps.
Until the economy gets back to normal, business owners may benefit from using those resources themselves.
Ghostbusters: Find Your Niche and Fill It Like Peter, Ray, Winston, and Egon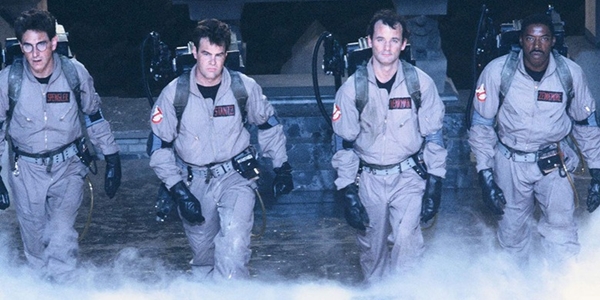 Most new businesses will enter a crowded market: think bars, restaurants, marketing firms, or smartphone apps. And no matter how clever, they will face plenty of competition. That's why it's better to innovate than iterate.
Just take it from the Ghostbusters. Sure, they got hassled by the Environmental Protection Agency, caused a ton of property damage, briefly wound up in jail, and (as Ghostbusters: Afterlife revealed) went out of business due to internal fissures. Yet all along, they offered a service that nobody else did.
First, the GBs perceived an unmet need (ghostbusting services) and identified a niche (haunted New Yorkers) that was a total service vacuum. Then they sold themselves with a brilliant marketing campaign that had emotional appeal ("We're ready to believe you"), authoritative credentials ("Back off, man … I'm a scientist"), and a bold, unforgettable logo.
Not every business can or should invent a new product category, but sometimes you've just gotta cross the streams.
An Exciting Ride From Banker to Bicycle Blogger
Rohan Kadam no longer felt the thrill of working in finance. He quit his job at JP Morgan Chase to pursue his dream of blogging about mountain bikes.
Does that sound completely reckless to you? Fortunately, Kadam says he's making $6,000 per month at the new venture. It also provides him with a sense of satisfaction that he didn't find as a banker working 70 hours per week.
"I love the outdoors, biking and camping, [and] I always wanted to share my unique experience with people," Kadam tells b. "This gives me immense joy and fulfillment."
Blogging, infamously, is not the most lucrative profession. However, Kadam approached it as a business from the start, "upskill[ing] myself on digital marketing" and then generating revenue "through affiliate programs related to sales from bikes, equipment, and relevant accessories."
Visit Rohan Kadam's blog, bikingknowhow.com, for mountain bike tips and tricks, including a guide for beginners.
The Infinite Monkey Theorem Rosé
Are you just monkeying around as the workweek ends? Then consider popping open Infinite Monkey Theorem's Rosé. The Denver winery offers top-notch, single-serving canned wines. With intense notes of strawberries and just a hint of acid and carbonation, this syrah-based rosé will help you remember summer and pretend the weather isn't cooling off. 🙈🍷
Written by Jane Meggitt, Dan Ketchum, Brian Hill, and Aaron Goldfarb. Comic by John McNamee.
200 5th Ave., 2nd Floor Waltham, Massachusetts 02451

©️ 2022 business.com. All Rights Reserved
Older messages
Tuesday, October 4, 2022
Grow your business. Then grow it more, every Tuesday. Back in 2009, Domino's Pizza gambled on an entire ad campaign admitting their pizza wasn't very good (it was officially titled "We're
🌭🥤 Costco's hot dog is $1.50 forever
Friday, September 30, 2022
Making your business the best place to work, every Friday. The more things change, the more they stay at the same … at Costco, anyway. In a recent earnings discussion, CFO Richard Galanti announced
Tuesday, September 27, 2022
Grow your business. Then grow it more, every Tuesday. The next big online shopping extravaganza is Cyber Monday, right? Not for Amazon Prime subscribers, who are getting another Prime Day (technically
🍔👓 Bob's Burgers: business case study
Friday, September 23, 2022
Making your business the best place to work, every Friday. Most job candidates believe that matching the right keywords or using the boldest font will get their resumes noticed. But digital product
📉🤬📈 Is normal ever coming back?
Tuesday, September 20, 2022
Grow your business. Then grow it more, every Tuesday. Automation is supposed to be the future, but some industries are struggling to get there. Consumer vehicles don't (fully) drive themselves yet