What The Elle - 👩🏽‍💼 What's Wrong with "Woman CEO"?
Sallie's Opinion
Would you rather be a noun or an adjective?
Awards season is upon us yet again, and not just in Hollywood. For some reason, last week was the unofficial "let's recognize women" week.
And that means lists. Lists galore. More lists than you could shake a stick at: Fortune's "Most Powerful Women." Inc. Magazine's "Female Founders 100." Entrepreneur Magazine's "100 Women of Influence." American Banker's "Most Powerful Women to Watch."
Don't get me wrong: I love seeing women succeed. I love seeing them get recognized for their accomplishments.
But when it comes to rankings like these, I have real mixed emotions.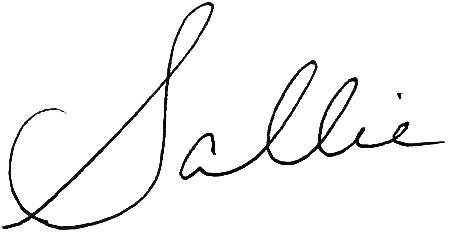 CO-FOUNDER & CEO
🙋‍♀️How's our driving newslettering?
Got five minutes? Want one of your fave newsletters to work even better for you? We're doing some tinkering, and we'd love to get your thoughts. Help us upgrade your inbox by taking a quick survey.
Our latest Monthly Market Insights are here
Markets got you 😫? Get the whole story from Ellevest Chief Investment Officer Dr. Sylvia Kwan on what's been happening this month — plus, what the dollar being so strong right now means for you.
What are your $$ priorities this fall?
Over on Instagram this week, we asked where your head's at financially right now. Here's what you said:
| | |
| --- | --- |
| ESTABLISHING A BUDGET | 14% |
"How Burnout Impacts Your Financial Wellness — And What to Do About It"
October is National ADHD/ADD Awareness Month. While we've been celebrating financial wellness for the past few weeks, we're also aware of how burnout — which impacts all of us, but neurodivergent people especially — can stand in the way of that journey. Here are a few red flags to be aware of, plus how to get out of that vicious cycle.
Mark your calendar: Upcoming Ellevest workshops
•

Budget How-To: Not all budgets are built alike. Learn which one could work with your lifestyle — not the other way around. 💰️

MONDAY 10/17 @ 6 PM ET:Sign up

•

All About Membership: Your Ellevest membership comes with more perks than you think — let's walk through them together.

TUESDAY 10/25 @ 5 PM ET: Sign up for free

•

Planning for Your Dream Retirement: Is "retirement" a vague concept for you? Did you know you can literally decide what it means for yourself? Imagine yours — plus figure out how to make it happen — led by an Ellevest expert. 🕶️

WEDNESDAY 10/26 @ 4 PM ET: Sign up
Busy this month? Check out all upcoming workshop dates and times.
Links to lurk
| | |
| --- | --- |
| • | It's been a spectacular week for women in the history books: Nicole Mann became the first Native American woman in space, and Emily Sisson demolished the American women's record in the Chicago Marathon. |
| • | Female Collective describes themselves as "a safe, inclusive platform for learning, sharing, healing, and growing" and "a global community for those who reject the patriarchy and status quo." Check out their 🔥 newsletter here. |
| • | Last week, a ton of you told us on Instagram that you get nervous about negotiating job offers. Acknowledging these three myths (and why they're BS, obv) might help with that. |
| • | Sallie Krawcheck appeared on This Week in Start-ups (er … last week) to chat with host Molly Wood about Ellevest and women's unique relationship with investing. |
| • | "The most feared columnist in Hollywood" — Nikki Finke, the founder of trade website Deadline — died over the weekend. She was an iconoclast, for both better and worse. Cue the Oscar-bait biopics.️ |
Tap into coaching discounts, free workshops, and more.
All opinions and views expressed by Ellevest are current as of the date of this writing, for informational purposes only, and do not constitute or imply an endorsement of any third party's products or services.

Information was obtained from third-party sources, which we believe to be reliable but not guaranteed for accuracy or completeness.

The information provided should not be relied upon as investment advice or recommendations, does not constitute a solicitation to buy or sell securities and should not be considered specific legal, investment or tax advice.

The information provided does not take into account the specific objectives, financial situation, or particular needs of any specific person.

Investing entails risk, including the possible loss of principal, and there is no assurance that the investment will provide positive performance over any period of time.

As of

8/15/2022

, Ellevest Membership fees can be found

here

. Other fees as described in Ellevest's Wrap Fee Program Brochure and the Ellevest Membership Terms and Conditions Agreement will continue to apply.

Older messages
💼 What women want (from their employers)
Tuesday, October 4, 2022
Plus, some free worksheets, what you can negotiate beyond salary, and secret accordions. ‌ ‌ ‌ ‌ ‌ ‌ ‌ ‌ ‌ ‌ ‌ ‌ ‌ ‌ ‌ ‌ ‌ ‌ ‌ ‌ ‌ ‌ ‌ ‌ ‌ ‌ ‌ ‌ ‌ ‌ ‌ ‌ ‌ ‌ ‌ ‌ ‌ ‌ ‌ ‌ ‌ ‌ ‌ ‌ ‌ ‌ ‌ ‌ ‌ ‌ ‌ ‌ ‌ ‌ ‌ ‌
💡 5 Surprising Stats on Women and Money
Tuesday, September 27, 2022
Plus, how the Ellevest community practices financial wellness. ‌ ‌ ‌ ‌ ‌ ‌ ‌ ‌ ‌ ‌ ‌ ‌ ‌ ‌ ‌ ‌ ‌ ‌ ‌ ‌ ‌ ‌ ‌ ‌ ‌ ‌ ‌ ‌ ‌ ‌ ‌ ‌ ‌ ‌ ‌ ‌ ‌ ‌ ‌ ‌ ‌ ‌ ‌ ‌ ‌ ‌ ‌ ‌ ‌ ‌ ‌ ‌ ‌ ‌ ‌ ‌ ‌ ‌ ‌ ‌ ‌ ‌ ‌ ‌ ‌ ‌ ‌ ‌ ‌
📣 Today's Financial Wellness Day!
Thursday, September 22, 2022
And wow, do we have some big news to share. ‌ ‌ ‌ ‌ ‌ ‌ ‌ ‌ ‌ ‌ ‌ ‌ ‌ ‌ ‌ ‌ ‌ ‌ ‌ ‌ ‌ ‌ ‌ ‌ ‌ ‌ ‌ ‌ ‌ ‌ ‌ ‌ ‌ ‌ ‌ ‌ ‌ ‌ ‌ ‌ ‌ ‌ ‌ ‌ ‌ ‌ ‌ ‌ ‌ ‌ ‌ ‌ ‌ ‌ ‌ ‌ ‌ ‌ ‌ ‌ ‌ ‌ ‌ ‌ ‌ ‌ ‌ ‌ ‌ ‌ ‌ ‌ ‌ ‌ ‌ ‌ ‌ ‌ ‌
💸 Money Cheat Sheet: Do You Have a $ Map?
Thursday, September 15, 2022
Plus, next week's live events. (See you there?) ‌ ‌ ‌ ‌ ‌ ‌ ‌ ‌ ‌ ‌ ‌ ‌ ‌ ‌ ‌ ‌ ‌ ‌ ‌ ‌ ‌ ‌ ‌ ‌ ‌ ‌ ‌ ‌ ‌ ‌ ‌ ‌ ‌ ‌ ‌ ‌ ‌ ‌ ‌ ‌ ‌ ‌ ‌ ‌ ‌ ‌ ‌ ‌ ‌ ‌ ‌ ‌ ‌ ‌ ‌ ‌ ‌ ‌ ‌ ‌ ‌ ‌ ‌ ‌ ‌ ‌ ‌ ‌ ‌ ‌ ‌ ‌ ‌ ‌ ‌
👋🏼 Opinionated: Quiet ... Retirement
Tuesday, September 13, 2022
Plus, a workshop to help you feel good about money. ‌ ‌ ‌ ‌ ‌ ‌ ‌ ‌ ‌ ‌ ‌ ‌ ‌ ‌ ‌ ‌ ‌ ‌ ‌ ‌ ‌ ‌ ‌ ‌ ‌ ‌ ‌ ‌ ‌ ‌ ‌ ‌ ‌ ‌ ‌ ‌ ‌ ‌ ‌ ‌ ‌ ‌ ‌ ‌ ‌ ‌ ‌ ‌ ‌ ‌ ‌ ‌ ‌ ‌ ‌ ‌ ‌ ‌ ‌ ‌ ‌ ‌ ‌ ‌ ‌ ‌ ‌ ‌ ‌ ‌ ‌ ‌ ‌ ‌ ‌