Police robot debate - World's priciest drug approved - Brazil election challenge
25 NOV 2022
Facts, not fear.
TRENDING TOPICS
World's priciest drug approved • San Francisco police robot • Pakistan army chief • Brazil election challenge • Measles report
FEATURED UNDER-REPORTED STORIES
Voter turnout data • US arms sales • Crop hacking
You are on the free plan of The Factual


Get a free month of Premium for referring just 1 friend.


TRENDING TOPICS, MOST CREDIBLE STORIES
#1 in U.S. News • 12 articles
Why is the world's most expensive drug said to be priced fairly?
Source: Associated Press and Business Wire
Summary

The treatment approved by the Food and Drug Administration, called Hemgenix, is a gene therapy for hemophilia B. Hemophilia B is a rare genetic disorder that reduces blood clotting, which at worst can manifest as random bleeding episodes that take time to subside. 15% of hemophilia patients suffer from hemophilia B. In the overall population 1 in 40,000 do.

At $3.5 million per dose, it is the most expensive drug in the world. However, existing treatments for hemophilia B are both expensive and routine, and can wane in effectiveness after time. As a result, estimates suggest the adult lifetime cost of treating severe hemophilia B is $21-$23 million per patient. In contrast, Hemgenix only needs to be administered once, leading analysts to consider it a relatively good price in the U.S.

Hemgenix is an "orphan drug," an FDA classification intended to incentivize medical research into treatments for diseases that are very rare. Because of the designation, Hemgenix's producer has exclusive rights to the U.S. market for the next seven years.

Highly-rated - last 48 hrs
The FDA just approved the most expensive drug in the world.
Science Alert (Center) • Factual Grade 78% • 4 min read

Different political viewpoint


Gene therapy at $3.5m a dose approved for US adults with hemophilia B.
The Guardian (Moderate Left) • Factual Grade 73% • 3 min read
Selected long-read


Why does America spend so much on health care?
City Journal (Right) • Factual Grade 86% • 9 min read
#2 in U.S. News • 11 articles
Why are San Francisco officials considering allowing the use of deadly force with robots?




The measure is currently part of a draft policy on how the San Francisco Police Department can use military-grade equipment. The Board of Supervisors Rules Committee has been considering the policy for week...


Full summaries, images, and headlines for subscribers only.
One payment. Once a year. $25

Upgrade Now


TODAY'S POLL
Should police be allowed to use deadly force via remote-controlled robots?
All votes are anonymous. This poll closes at: 9:00 PDT
Should cryptocurrency mining operations have to mostly use renewable energy?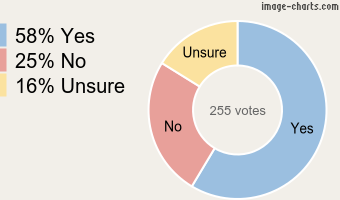 255 votes, 5 comments
Context: NY restricts crypto mining. Note that due to a technical error, some responses may not have been recorded.
HIGHLIGHTED COMMENTS
" Yes - Crypto is a major example of how finance is increasingly divorced from the 'real' economy. Factories and power plants that used to employ large numbers of people get reopened as mining centers that employ almost no one but still hog vast amounts of resources. [...] It's hard enough curbing emissions to begin with, so is it really such a big ask that an incredibly wasteful economic niche use clean energy?"
" No - Per the graph itself it's not using more energy compared to other digital businesses such as data storage and server farms. Why are we targeting specific businesses? Moreover, ..."
" Unsure - All cryptocurrencies, if they expect or..."
#1 in World News • 24 articles
Why is the appointment of Pakistan's new army chief being closely watched?




Asim Munir, former head of Pakistan's Military Intelligence (MI) and then Inter-Services Intelligence (ISI) spy agency, has been pu...


Full summaries, images, and headlines for subscribers only.
Free your time. Get rid of multiple news feeds.

Upgrade Now


#2 in World News • 19 articles
Why is Brazil's outgoing president challenging his election loss?




Weeks after losing Brazil's presidential election to his left-wing challenger Luiz Inácio Lula da Silva, outgoing President Jair Bolsonaro has issued a formal challenge to the election results. Bolsonaro c...


Full summaries, images, and headlines for subscribers only.
Just the facts. Just about $2/mth.

Upgrade Now


#1 in Health News • 13 articles
Why are the CDC and WHO warning about measles?




A new report by the CDC and WHO has declared measles to be an "imminent" health threat. Though the measles vaccine has existed for decades and is 97% effective at preventin...


Full summaries, images, and headlines for subscribers only.
Multiple perspectives + Quick summaries = $25/yr

Upgrade Now


The Factual app. Faster reading. Always ad-free.
UPDATES & BREAKING NEWS

HIGHLY CREDIBLE, UNDER-REPORTED STORIES

EDITOR'S PICKS

Got feedback? Just reply to this newsletter and we'll respond within 48 hours.
Was this email forwarded to you? Sign up now to get The Factual in your inbox.
You received this email because you signed up for The Factual newsletter. Unsubscribe here.
The Factual, 55 E 3rd Ave, San Mateo, CA 94401, USA
Key phrases
Older messages