Foundr - - Cyber Monday is here!
Hi ,
The response to our Black Friday Sale was absolutely insane. 
But we also had many of you write in and say you were on holiday, missed the deal, or didn't know you could also get our latest courses on TikTok Ads and B2B Lead Gen for free too.
That means, right now you can still claim our BUY 1 GET 1 FREE + 75% OFF sale…
And get the best and lowest priced opportunity you'll ever see to use our industry-leading programs to quickly build your own profitable online business.
But it gets even better…
Because if you join today…
This all-access pass instantly opens our entire catalog of 25+ in-depth courses to you…
Plus ALL upcoming new courses we release.
That even includes our new Product Development Blueprint course with world-renowned ecommerce product sourcing entrepreneur, Kian Golzari.
Kian's sourced over 2,500 different products, visited 500+ factories, and even lived in China!
If you want to create a physical product the right way…
This new course is a must-have.
Click Here To Get Kian's New Course Included Free 
This is your second chance at this first-ever deal.
Let's build.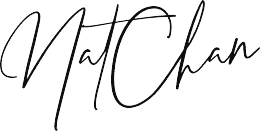 Nathan Chan
CEO, Founder of Foundr
P.S. This Cyber Monday extension sale is only available for 72 hours.
Here are all the courses included in this deal extension:
Start & Scale by Shopify Build-A-Business winner and 4x multi-million dollar founder Gretta van Riel
Instagram Domination by Foundr CEO, Nathan Chan, who took the our account from zero to more than 3.5M followers 
How to Run Facebook Ads by Nick Shackelford who spent $100M on Facebook ads across 150+ different businesses
How to Master Youtube Ads by Tommie Powers who spent well over $30M just on YouTube ads
Rapid Course Formula by Foundr CEO, Nathan Chan, who built a multi-million dollar online course company
Infinite Income on Amazon by Melisa Vong who sold 2x multi-million dollar brands and generated more than $20,000,000 in sales
Ignite Your Digital Agency by Dee Deng an award winning agency owner who created a sustainable business on your terms with just one funnel
How to Run TikTok Ads by Gerardo Perez who helped numerous brands leverage the decade's newest marketing trend: short form videos.

Find Your Dream Clients by AJ Cassata who helps clients meet 10-20 highly qualified leads every week almost free
P.P.S. If you're not interested in receiving emails about our Cyber Monday offer, click here & we will only send you content relevant to your entrepreneurial journey.
Older messages
Sunday, November 27, 2022
Buy 1 Get 1 Free is closing. Hi , This is the final email letting you know about our Biggest Black Friday Ever Sale. It ends in just 6 more hours… And we have no plans to offer this deal again. So if
12 Hours Left For A FREE Course
Sunday, November 27, 2022
Our biggest Black Friday Sale is ending. Hi , If you want a "choose your own adventure" FREE Foundr course… And to take advantage of the rare opportunity to choose from NINE different online marketing,
⏰ Closing: Biggest Black Friday Sale
Sunday, November 27, 2022
Hi , The Biggest Black Friday Sale in Foundr history ends today. Tonight at 11:59pm EST, it's all over. If you want the best deal on our life changing programs… Now is the time to take advantage.
9 Free Courses?! [48 Hours Only]
Saturday, November 26, 2022
First-time ever, only for 48 hours… Hi , Just a quick reminder that you have 48 hours left to invest in your learning at the biggest discount we've ever offered…and get an extra course absolutely
Friday, November 25, 2022
Biggest sale ever is ending soon. Hi , For the next 72 hours, when you claim Foundr's Biggest Black Friday Deal Ever… You'll save 75% and pay the lowest price we've ever offered… And then