Foundr - Ends Today: Cyber Monday Sale
Hi ,

Today is the last day for you to Save 75% + Buy 1 Get 1 Free because it closes in just 24 more hours. After that, it's closed for good.
Here's an idea of what you can accomplish by combining these industry-leading programs…
Sell Physical Products Online 
By combining Start & Scale (or Infinite Income on Amazon) with Instagram Domination…you'll have a proven "business in a box". You'll build a following long before your product is even manufactured, ensuring you can make sales from the first day of launch.
Create High-Converting Ads
By combining How To Run Facebook Ads with our new TikTok Ads course…you'll be able to generate more online sales whether for yourself or get paid well to do it for another business. You'll have a high-income skill that's needed no matter the economy.
Master Service Businesses
By combining Ignite Your Digital Agency with our latest Find Your Dream Clients program…you'll have a clear way to make money helping others businesses and a free way to generate new leads even if you're a total beginner. This alone can take you to $10k - $30k a month.
And , those aren't even all the free courses you can choose from!
This is your chance to quickly replace your 9-5 income or build a life changing business…
For just $1.36 a day.
Claim Our Biggest Cyber Monday Deal
That even includes all the exclusive bonuses and private communities.
Sale ends for good in 24 hours.
Let's build.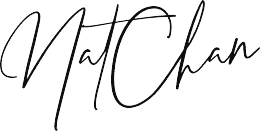 Nathan Chan
CEO, Founder of Foundr
P.S. If you'd rather invest just $83.25/mo and get ALL 25+ foundr courses plus get instant access to each new course we release…scroll down to the bottom of this page for a Cyber Monday Only special offer.
P.P.S. If you're not interested in receiving emails about our Cyber Monday offer, click here & we will only send you content relevant to your entrepreneurial journey.
Older messages
[Update] Change To Cyber Monday
Tuesday, November 29, 2022
No more deals or discounts. Hi , Over the past week during this Extended Black Friday + Cyber Monday Sale, we've discounted many of our courses lower than we ever have before. But as we move into
Monday, November 28, 2022
New courses included for free. Hi , The response to our Black Friday Sale was absolutely insane. But we also had many of you write in and say you were on holiday, missed the deal, or didn't know
Sunday, November 27, 2022
Buy 1 Get 1 Free is closing. Hi , This is the final email letting you know about our Biggest Black Friday Ever Sale. It ends in just 6 more hours… And we have no plans to offer this deal again. So if
12 Hours Left For A FREE Course
Sunday, November 27, 2022
Our biggest Black Friday Sale is ending. Hi , If you want a "choose your own adventure" FREE Foundr course… And to take advantage of the rare opportunity to choose from NINE different online marketing,
⏰ Closing: Biggest Black Friday Sale
Sunday, November 27, 2022
Hi , The Biggest Black Friday Sale in Foundr history ends today. Tonight at 11:59pm EST, it's all over. If you want the best deal on our life changing programs… Now is the time to take advantage.