RFK Jr.'s support - Apple's virtual reality debut - Crypto exchange sued
6 JUN 2023
Facts, not fear.
TRENDING TOPICS
Pence enters race • SEC sues Binance • Science overturns conviction • Apple's virtual reality headset • RFK Jr.'s support
FEATURED UNDER-REPORTED STORIES
Mood-altering mushrooms • Hiring night mayors • Decaying hand sanitizer
You are on the free plan of The Factual


Get a free month of Premium for referring just 1 friend.


TRENDING TOPICS, MOST CREDIBLE STORIES
#1 in U.S. News • 36 articles
How does Mike Pence plan to win the Republican presidential primary?
Source: Yahoo! News and YouGov
Summary

The GOP presidential primary field expanded again on Monday, when former Vice President Mike Pence declared his campaign with the Federal Election Commission. He will hold an initial campaign event on Wednesday in Iowa. Pence has already attended numerous events in the early-caucus, deeply Christian state, and he reportedly plans to visit all 99 of its counties.

Pence's religious convictions helped former President Trump win over evangelical voters in 2016. While he enjoys evangelical support, Pence polls poorly compared to Trump and Florida Gov. Ron DeSantis. His campaign advisers describe him as a more traditional, Reagan-like leader.

Pence often touts the policies of the Trump-Pence administration, but is wary of the populist side of his party. Unlike DeSantis and Trump, Pence has called for raising the age needed to qualify for Social Security and Medicare. Pence has distanced himself from Trump since the Jan. 6 riot. Some Trump supporters blame Pence for failing to assist the former president in trying to overturn the 2020 election results.

Highly-rated - last 48 hrs
Former Vice President Pence files paperwork launching 2024 presidential bid in challenge to Trump.
Associated Press (Moderate Left) • Factual Grade 79% • 5 min read

Different political viewpoint


Pence and Christie expected to join 2024 presidential race.
Deseret News (Moderate Right) • Factual Grade 72% • 3 min read
Selected long-read


The only way Trump can lose the Republican nomination.
Brookings Institution (Moderate Left) • Factual Grade 68% • 5 min read
#2 in U.S. News • 30 articles
Why did the SEC sue the world's biggest cryptocurrency exchange?




The Securities and Exchange Commission sued Binance and its CEO, Changpeng Zhao. Binance is the largest cryptocurrency platform in...


Full summaries, images, and headlines for subscribers only.
One payment. Once a year. $25

Upgrade Now


#1 in World News • 37 articles
Why was an infamous Australian convict pardoned?




Kathleen Folbigg, an Australian woman convicted of murdering four of her children over a 10-year period, was freed from prison after 20 years on Monday. The prosecution alleged that fro...


Full summaries, images, and headlines for subscribers only.
Free your time. Get rid of multiple news feeds.

Upgrade Now


#1 in Business News • 86 articles
Will Apple's new headset impact the popularity of virtual and augmented reality?




On Monday Apple CEO Tim Cook announced the company's newest product, the Apple Vision Pro headset. The headset has both virtual reality (VR) and augmented reality (AR) features. Users can adjust the headset's lev...


Full summaries, images, and headlines for subscribers only.
Just the facts. Just about $2/mth.

Upgrade Now


TODAY'S POLL
Would affordable prices make you more likely to buy a virtual reality headset?
All votes are anonymous. This poll closes at: 9:00 PDT
Should elementary school libraries be allowed to carry the Bible?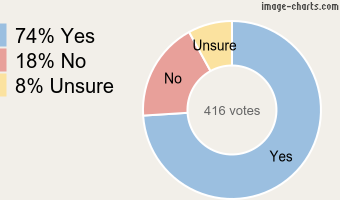 416 votes, 59 comments
Context: Utah school district pulls Bible from elementary and middle school libraries.
HIGHLIGHTED COMMENTS
" Yes - Of course. And, the Koran, the Vedas, etc. should also be available in our schools. These books explain the basis of various world religions. Most of us spend a lifetime investigating our Faith and Belief. Let the kids investigate, learn and embrace whatever Faith and Belief they choose to embrace. Reading, writing and arithmetic should be the emphasis in childhood education, but there is room for more holistic development of our children (practical life skills, the humanities, the arts, spiritual exploration, etc)."
" No - I voted no, but this is a "qualified" no. If the district has banned or censored any book, I believe it then must ban the Bible. I..."
" Unsure - Looking over the extensive list supplied. While I can agree that the representation behind the verses is not appropriate for young rea..."
#1 in Culture News • 17 articles
Why is longshot presidential candidate Robert Kennedy Jr. garnering attention?




Democratic presidential candidate Robert F. Kennedy Jr., the nephew of John F. Kennedy, participated in a Twitter Spaces event on Monday alongside Elon Musk. One of the...


Full summaries, images, and headlines for subscribers only.
Multiple perspectives + Quick summaries = $25/yr

Upgrade Now


The Factual app. Faster reading. Always ad-free.
UPDATES & BREAKING NEWS

HIGHLY CREDIBLE, UNDER-REPORTED STORIES

EDITOR'S PICKS

Got feedback? Just reply to this newsletter and we'll respond within 48 hours.
Was this email forwarded to you? Sign up now to get The Factual in your inbox.
You received this email because you signed up for The Factual newsletter. Unsubscribe here.
The Factual, 55 E 3rd Ave, San Mateo, CA 94401, USA
Key phrases
Older messages