Lindsey Graham's Ukraine comments - Twitter-EU tensions - Uganda anti-gay bill
30 MAY 2023
Facts, not fear.
TRENDING TOPICS
Lindsey Graham's Ukraine comments • Ugandan anti-gay bill • Poland targets foreign influence • Twitter-EU tensions
FEATURED UNDER-REPORTED STORIES
Positives of virtual school • Public electricity control • Corporate political engagement
You are on the free plan of The Factual


Get a free month of Premium for referring just 1 friend.


TRENDING TOPICS, MOST CREDIBLE STORIES
#1 in U.S. News • 27 articles
Why has Russia issued an arrest warrant for Sen. Lindsey Graham?
Source: Daily Beast via Yahoo! News
Summary

Russia has placed Sen. Lindsey Graham (R-SC) on a wanted list for recent comments he made about aid to Ukraine. The comments came from a meeting between Graham and Ukrainian President Volodymyr Zelenskyy in Kyiv last Friday. A video of the meeting released by Zelensky's office showed Graham saying "the Russians are dying," followed by him saying US aid to Ukraine is "the best money we've ever spent."

A full video was later released, showing the comments were made in the reverse order. Graham first touted US military aid, saying Ukrainians remind him of "our better selves in America" fighting for freedom. Zelenskyy responded that Americans won freedom and Ukrainians will too. Graham responded by saying "and the Russians are dying."

Graham welcomed Russia's response, saying "I will submit to [the] International Criminal Court if you do." Russia's Foreign Ministry called the argument that his remarks were separate a "clumsy" excuse, and compared US support for Kyiv to American companies' support for Nazi Germany.

Highly-rated - last 48 hrs
Sen. Lindsey Graham calls Russian threats against him a "badge of honor."
Newsweek (Moderate Left) • Factual Grade 70% • 3 min read

Different political viewpoint


Russia seeks arrest of Sen. Lindsey Graham.
Daily Wire (Right) • Factual Grade 61% • 2 min read
Selected long-read


The human cost to Russia of its invasion grows each month—but how bad is it?
Lawfare Blog (Moderate Left) • Factual Grade 74% • 7 min read
TODAY'S POLL
Are US politicians too supportive of a military solution to the Ukraine war?
All votes are anonymous. This poll closes at: 9:00 PDT
Was Dr. Caitlin Bernard right to tell the media about the abortion she performed?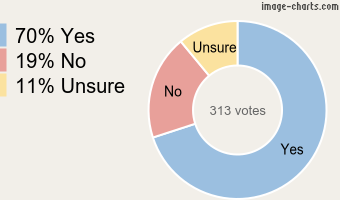 313 votes, 35 comments
Context: Indiana doctor fined for telling newspaper about abortion performed for 10-year-old, but keeps license.
HIGHLIGHTED COMMENTS
" Yes - People need to be made aware of the ramifications of certain abortion laws. There's a lot of "grey matter" associated with these laws, whether you are pro-choice or anti-abortion. This doctor gave no identifying information about the girl, so she did nothing wrong. Her employer agreed. Any identifying information came from reporters doing extra investigation. That could have happened anyway. [...] Until this doctor came forward, the idea that a child rape victim could be forced to have a baby was only a theoretical concept for many people."
" No - Medical procedures are private matters. Although she didn't give the name, she gave enough information that pe..."
" Unsure - I don't know if she was "right" b..."
#1 in World News • 20 articles
What is in Uganda's anti-homosexuality law?




Ugandan President Yoweri Museveni on Monday signed legislation imposing strict penalties for homosexuality. Although homosexuality was already illegal, the new law mandates li...


Full summaries, images, and headlines for subscribers only.
One payment. Once a year. $25

Upgrade Now


#2 in World News • 7 articles
Why do some view Poland's anti-Russian interference law as undemocratic?




Polish President Andrezj Duda has said he will sign a law that creates a commission to investigate alleged Russian interference from 2007 to 202...


Full summaries, images, and headlines for subscribers only.
Free your time. Get rid of multiple news feeds.

Upgrade Now


#1 in Tech News • 11 articles
Why is Twitter leaving a voluntary pact to combat disinformation?




Twitter has withdrawn from the European Union's voluntary "code of practice" for preventing disinformation online. Dozens of tech firms...


Full summaries, images, and headlines for subscribers only.
Just the facts. Just about $2/mth.

Upgrade Now


No more paywalls
When you share The Factual
Step 1: Refer friends to start a trial with The Factual
Step 2: At each reward level, get a free 1-year digital subscription or donate to a charity of your choice
Your referral count: 0
You can also copy & paste your referral link:
https://thefactual.com/?refid=27228436
UPDATES & BREAKING NEWS

HIGHLY CREDIBLE, UNDER-REPORTED STORIES

EDITOR'S PICKS

Got feedback? Just reply to this newsletter and we'll respond within 48 hours.
Was this email forwarded to you? Sign up now to get The Factual in your inbox.
You received this email because you signed up for The Factual newsletter. Unsubscribe here.
The Factual, 55 E 3rd Ave, San Mateo, CA 94401, USA
Key phrases
Older messages