🎵 If you like The Avett Brothers, Masego, Miike Snow, Arca or Coast Modern...
#64 - The Week of February 22 - 26

We're adding something a little new and special to this week's albums. Below the description of each album you'll also find a section with a ~fun~ or interesting fact on the album or artist. This will be something slightly different from our description and will just help to provide some additional context to why we think the album is cool or special. We'll also link out to some external sources where you can learn even more.

Disclaimer: we'll likely use Wikipedia for a lot of these external sources. Yes, yes, I know your 7th grade teacher would give us a slap on the wrist for using Wikipedia as a source.

If you like this feature and want us to continue or even expand it, let us know by replying to this email or telling us on social media! If you don't find it interesting, let us know that too.

Cheers!

- Andrew, Lowell, and Matt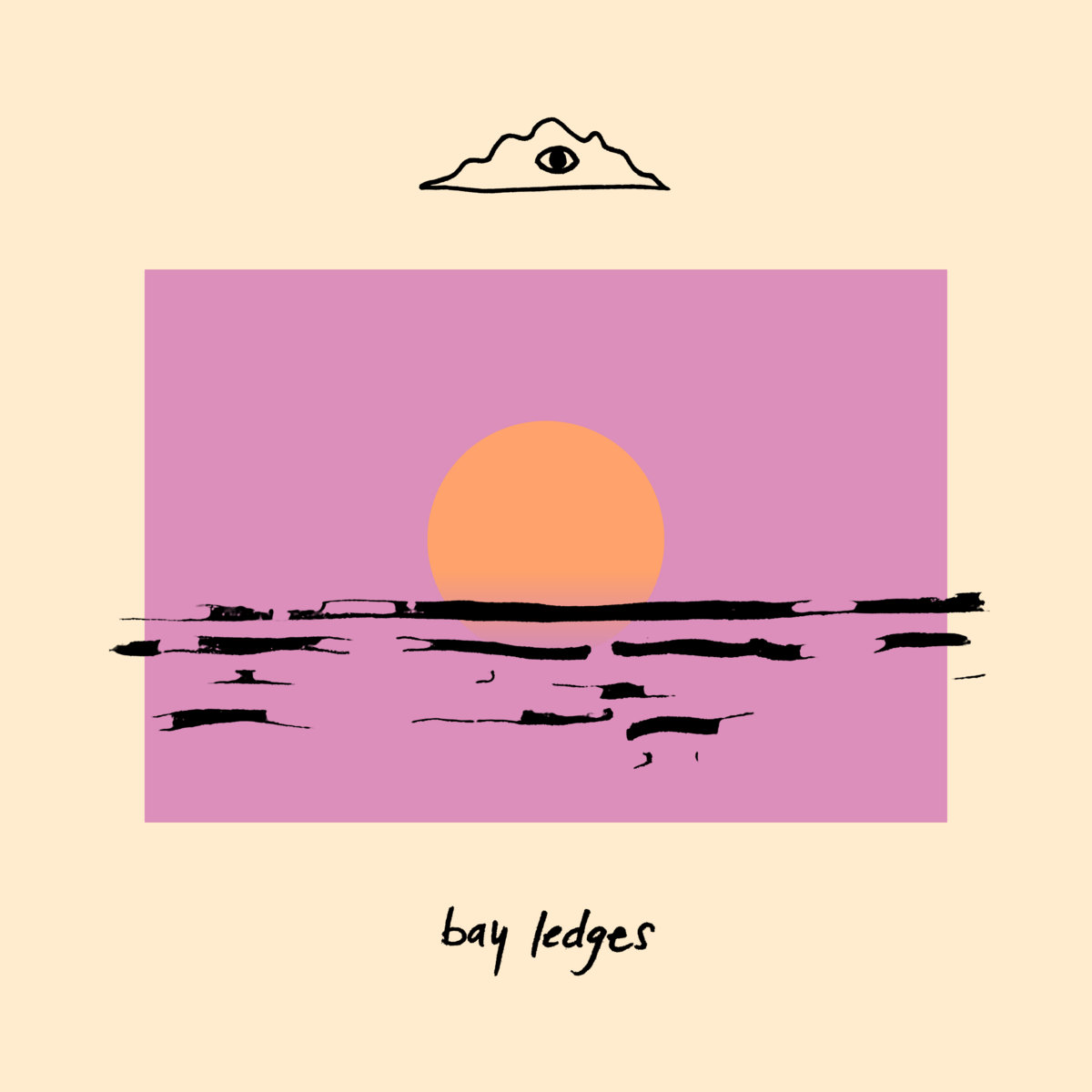 Genre: Pop
Release Date: August 21st, 2020
Top Tracks: Like a Bird, New Daze
Similar Artists: Coast Modern, Generationals

With over 560,000 monthly listeners on Spotify, the Indie-pop brother/sister duo Bay Ledges has come a long way since starting the project in their bedroom just a few years ago. This album feels like it was created by a fictional Tame Impala junior if he smoked a little less weed and went on a couple more island vacations. With their crazy fast come-up, I can see this group becoming a household name in the near future. Also, for you loyal Album Daily listeners, you'll notice this album was released on the SAME DAY as the Brasstracks album we'll feature on tomorrow. August 21st, 2020 brought us some magnificent tunes.

BONUS CONTENT
The duo is from Maine and they got their name from the area of land they grew up on. Zach Hurd is the main driver behind the group and said his family grew up listening to Aretha Franklin, The Beach Boys and James Taylor. 9/10 artists listened to Aretha growing up. ** This claim is not backed by any sort of fact.**

Want to learn more about Bay Ledges? Check out this article.
Golden Ticket
Brasstracks
Genre:

Hip-Hop
Release Date: August 21st, 2020
Top Tracks: Golden Ticket, Basket Case, Guidelines
Similar Artists: GoldLink, Masego

This album lands directly in the middle of a dartboard where all of the sections include: jazz, hip-hop, funk, disco, R&B, and country. Just kidding. No country. Fun fact, Brasstracks produced Chance the Rapper's hit single "No Problem" off of Chance's 2016 album Coloring Book. These guys are by no means slept on with all of their success, but it's definitely time to give Golden Ticket a full listen and enjoy the disco breaks, beautiful trumpet, and as many features as you can handle.

BONUS CONTENT
The feature on the song "No Problems" wasn't the group's only brush with the musical big shots. They also perform alongside Miley Cyrus and Mark Ronson on Saturday Night Live.

Don't worry, we did the digging for you to find that video. You can check it out right here.
Strawberry Mansion
Langhorne Slim
Genre: Folk
Release Date: January 29th, 2021
Top Tracks: Alright to Hide, Panic Attack, No Right Way
Similar Artists: Avett Brothers, Caamp

Langhorne Slim, in addition to having an incredible stage name, might've released his best album to date with Strawberry Mansion. Well respected in the underground folk scene (is that a thing?), his perfect twangy and raspy folk voice shines through in this album, released less than a month ago. The album is the first one that he has released in over 3 years and is packed tight with simple observations on the beauty of everyday life. It's relatable, cheery and packed with stringed instruments.

BONUS CONTENT
There are some darker undertones to Strawberry Mansion. Slim (don't worry, we asked him and we can call him that) had battled with anxiety and prescription drug abuse in 2018 and 2019 and hadn't written a song in over a year. Luckily he was able to work himself out of the rut and begin writing again for Strawberry Mansion. The album was recorded with Paul DeFigilia of the Avett Brothers.

Learn more about the story behind Strawberry Mansion in this article.
Being No One, Going Nowhere
STRFKR
Genre: Indie-Alternative
Release Date: November 4th, 2016
Top Tracks: Tape Machine, Open Your Eyes, In the End
Similar Artists: Phantogram, Cults, Miike Snow

STRFKR will always remain amongst the early 2000's Indie elite, holding rank with MGMT, Foster the People, Phoenix, and other unforgettable names. Their 2008 song, Rawnald Gregory Erickson the Second, is what launched them into popularity, but their fourth studio album, Being No One, Going Nowhere, is undoubtedly a defining moment in the band's discography. The album's themes of existentialism and introspection make it relatable to moody teens everywhere, but the cosmic synths and playful pop throughout the album will make just about anyone want to get up and move. If you're a fan of contemplating life, outer space, or dance parties, check out Being No One, Going Nowhere.

BONUS CONTENT
STRFKR is from Portland, Oregon (because of course they are) and the band has gained some notoriety for wearing women's clothing when performing (because of course they have). Such attire speaks to the bands desire to break away from the traditional music establishment.

You can watch a video of such a performance right here.
Heaven to a Tortured Mind
Yves Tumor
Genre:

Rock
Release Date: April 3, 2020


Top Tracks:

Gospel for a New Century, Kerosene!, Dream Palette, Super Stars
Similar Artists: Acra, Rina Sawayama

This is a guest review from our good friends @teaspoon.reviews. You can checkout what Teaspoon Reviews has to offer on their Instagram- if you like Album Daily, you're going to love Teaspoon Reviews!

With Heaven to a Tortured Mind, Yves Tumor ascends to rock star status. Yves allows their voice to take front stage of their music and this album displays the benefits of that decision. As the album progresses, we hear heavy guitar-led rock transition into smooth R&B with groovy drum beats. Yves' lyrics, tone and production work in tandem to deliver a genre-bending masterpiece that certainly has something for every music fan.

BONUS CONTENT
Checkout Teaspoon Reviews on Instagram for more great album picks!
Let us know what you think of the albums
Share Album Daily
Be the friend that recommends great music,

forward this email to someone who loves music
Have an album suggestion, or interested in doing a guest review? Just reply to this email and you'll reach us.

Until Next Time!
- Andrew, Lowell, and Matt
This email was sent to you


why did I get this?

unsubscribe from this list

update subscription preferences


Album Daily · 242 N Summit St · Indianapolis, IN 46201 · USA


Older messages
🎵 Album Daily Super User Feedback Needed!
Sunday, February 21, 2021
Help shape the future of Album Daily. You've been hand picked, Super User! TL;DR: We need our Super Users to help shape the future of Album Daily! Please take 5 minutes to fill out our feedback
🎵 We've got Jazz, Indie, Hip-Hop, and Electronic musical masterpieces for you this week
Monday, February 15, 2021
Diverse music recommendations to keep you out of a music rut delivered by your friends here at Album Daily. #65 - The Week of February 15 - 19 Not sure what's worse; getting stuck in a music rut or
Some Indie, some Blues, and some Electronic this week on Album Daily
Monday, February 8, 2021
Durand Jones, The Landing, Pluko and more, from your friends at Album Daily ... #64 - The Week of February 8 - 12 Not sure what the biggest let-down was last night: the Chiefs' offense performance,
Are you a fan of MGMT, Matt and Kim or Death Cab for Cutie?
Monday, February 1, 2021
Then you're going to want to check out this week's picks. We've got artists we're sure you've heard of and a couple more you probably haven't. #63 - The Week of February 1 - 5
Alternative? Check. Rock? Check. Folk & Electronic? Check. Check.
Monday, January 25, 2021
If you like Led Zeppelin, the Avett Brothers, or Pretty Lights... you'll love these albums. #62 - The Week of January 25 - 29 We hope 2021 has been going a bit better for you than (you know what