Switch Weekly - No Pro just yet....
Your Nintendo digest for the week ending May 30.
Web version | Unsubscribe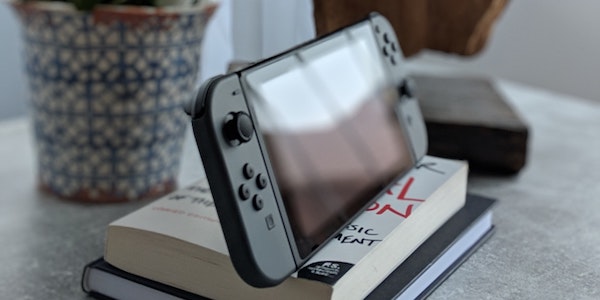 Hello, here's issue #234 of Switch Weekly, with all the Nintendo stuff worth seeing from the last seven days, plus a look at what games are on the horizon. Hope your having a lovely Sunday. 😊
So, the past week has been filled with Switch Pro chatter. Earlier in the week my entire Twitter timeline couldn't seem to talk about anything else. The rumour mill was at full power it seems, as lots of suggestions seemed to hint that an announcement is imminent (fueled in part by a renewed report from Bloomberg - linked below). The current line of thinking is that Nintendo will reveal new hardware before E3 — that way publishers can freely announce any 'Switch Pro' titles at the event. For what it's worth I would be very surprised if this new hardware was actually called the 'Switch Pro'. If you think about it for all of thirty seconds it's pretty absurd: Nintendo, the toy company, calling their next hardware 'professional' — doesn't feel right to me. But hey, that's what we've landed on calling it for now, so, so be it. Anyway....
Last week I touched upon how an upcoming Amiibo (the Zelda and Loftwing figurine) was the topic of much discussion on just what these toys should do, and what content people feel they should unlock, if any. I was fairly indifferent on it, but a few folks reached out to point out that it may have been better for this Amiibo to unlock other things, such as in-game cosmetics, as the fast-travel ability it actually has would have made for a good quality of life accessibility win. There's some obvious merit to that line of thought, so I wanted to share the reader feedback here with you all.
Some more games were added to the Switch Online service last week, bringing the total now available to over 100. It got me to thinking, what other retro games would you like to see added to the service?
Next week we've got just under 35 games coming to the eShop, so another busy one. Full list below as ever.

Big issue to dive into. Remember you can always hit reply to talk to me about anything linked here, or anything Nintendo related for that matter. I'll stop talking now!

Cheers,
Chris ✌️
🎮 Currently Playing — Traffix, Knockout City, New Pokemon Snap
🎮 Upcoming Releases

All releases are digital, Europe & U.S. unless otherwise stated.
Release data sourced in collaboration with Switch Scores.
⭐️ = Ones to Watch | 📦 = Physical release | 🎮 = Demo available
Monday, May 31
Tuesday, June 1
Wednesday, June 2
Thursday, June 3
Friday, June 4
Saturday, June 5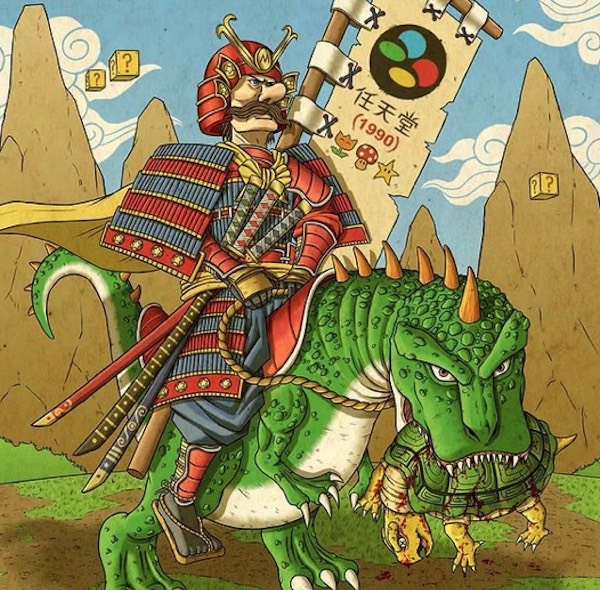 If you're not already following Turtle of Canada on Instagram, be sure to go and do so. They regularly share gaming worlds reimagined. This latest Super Mario World piece is really cool.
---
❤️ Switch Weekly remains accessible to all and sustainable thanks to the ongoing support of my amazing patrons, including:

PC, CapnGoat, SB, FrozenTrout, JR, Ryan Cobain, MindFad, Greg, Michael Fairley, Chris D, and others — join them.

Switch Weekly is sent once weekly. If you're no longer interested, you can unsubscribe.
This newsletter may contain affiliate links, which help keep the newsletter sustainable.

Copyright © 2021 Switch Weekly - Chris Brandrick, All rights reserved.
Made in Europe.
Key phrases
Older messages
Miitopia arrives, and an Amiibo annoys folks
Sunday, May 23, 2021
Your Nintendo digest for the week ending May 23. Plastic toy drama. Web version | Unsubscribe Switch Weekly Issue 233 — May 23, 2021 Miitopia Hi, Chris here with issue #233 of Switch Weekly. I've
Nintendo dives into the archives for Detective Club, plus what can we expect at E3?
Sunday, May 16, 2021
Your Nintendo digest for the week ending May 16. Retro sus. Web version | Unsubscribe Switch Weekly Issue 232 — May 16, 2021 Famicom Detective Club Hey, issue #232 of Switch Weekly here, with the week
Could Switch become the best selling console of all time?
Sunday, May 9, 2021
Your Nintendo digest for the week ending May 09. No Chips No Dips. Web version | Unsubscribe Switch Weekly Issue 231 — May 09, 2021 Game Builder Garage Hi, here's issue #231 of Switch Weekly, with
Everyone is snapping, and Mario hosts a proper online party
Sunday, May 2, 2021
Your Nintendo digest for the week ending May 02. Say Moomoo Cheese. Web version | Unsubscribe Switch Weekly Issue 230 — May 02, 2021 New Pokemon Snap Hey, Chris here with issue #230 of Switch Weekly.
Great Ace Attorney, print your own Pokemon Snaps, plus a Nintendo crossword puzzle
Sunday, April 25, 2021
Your Nintendo digest for the week ending April 25. No objections. Web version | Unsubscribe Switch Weekly Issue 229 — April 25, 2021 Great Ace Attorney Hi, issue #229 of Switch Weekly here, with a look