Day trader favorite AMC Entertainment may be on a path to stability, and it has the Reddit crowd to thank for it. The movie theater operator has cashed in on its meme-stock status to raise some $1.25 billion through equity offerings in recent months. That, combined with an improving outlook for the movie industry, warranted a credit upgrade from S&P Global Ratings. Here's your markets wrap. —David E. Rovella
Bloomberg is tracking the progress of coronavirus vaccines while mapping the pandemic worldwide. 
Here are today's top stories  
Prices paid by U.S. consumers rose in May by more than forecast, extending a months-long buildup in inflation that risks becoming more established as the economy strengthens. The consumer price index had its second-largest advance in more than a decade. 
International banking regulators' decision to classify Bitcoin as the riskiest of assets may bring crypto closer to the mainstream, but the ruling also makes it extremely costly for banks to hold digital tokens on their balance sheets. And despite a Bitcoin bounce over the past few days, JPMorgan warned that there remains reason for caution.
Semiconductor designer SiFive has found itself the subject of takeover interest from Intel, which offered to acquire the startup for more than $2 billion.
Prime Minister Boris Johnson is poised to delay the final stage of pandemic lockdown easing in England. Chile announced a full lockdown in Santiago as the number of available hospital beds sank dangerously low. In India, where the coronavirus is spreading unchecked, victims and their families now face bankruptcy courtesy of crushing medical debt. In Africa, nations there are heading into a third wave of infections as the least-inoculated continent faces a shortage of vaccines. On Wednesday, at least 10,400 people died from Covid-19. Here's the latest on the pandemic.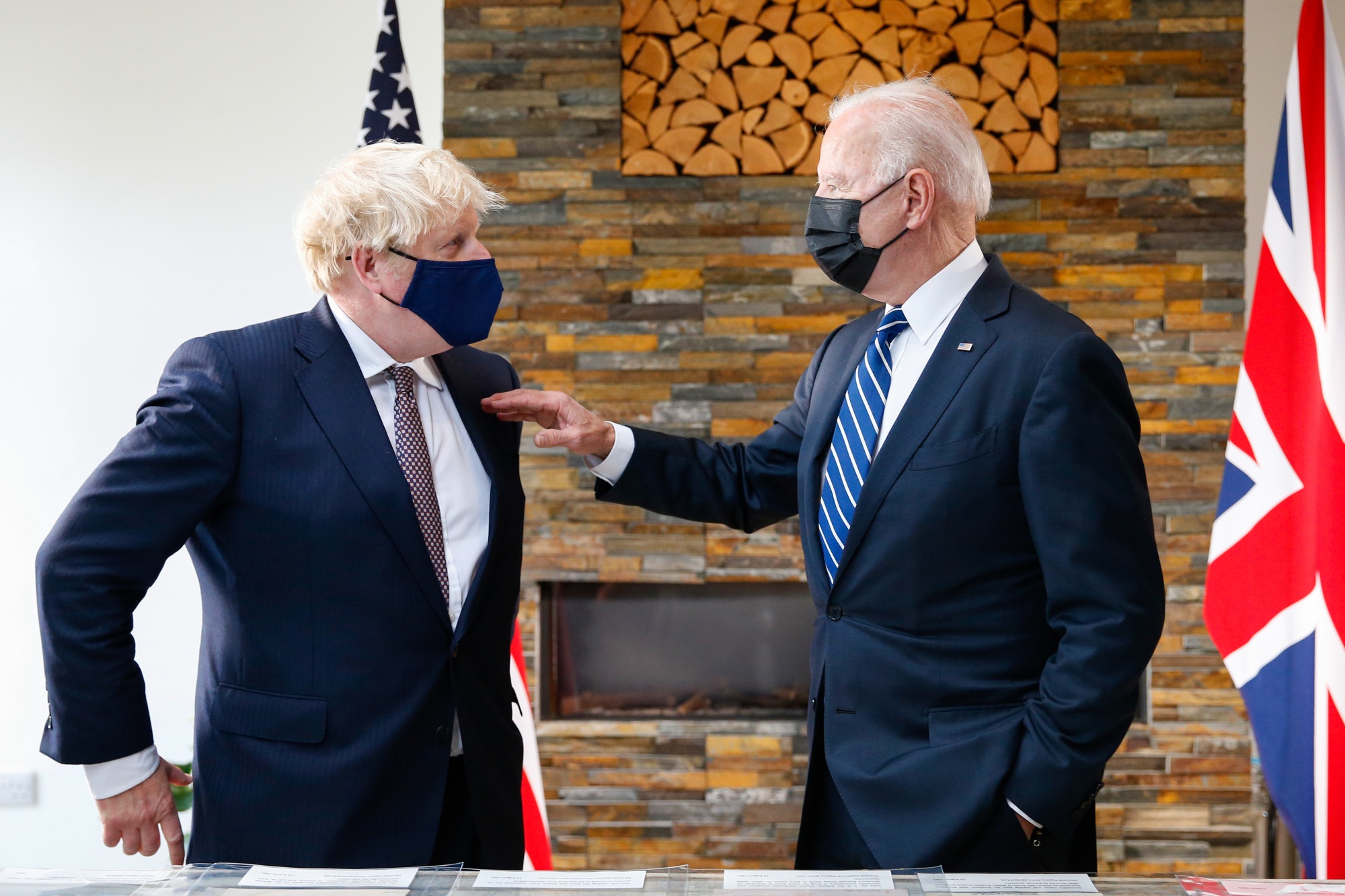 U.S. President Joe Biden, right, and British Prime Minister Boris Johnson met at Carbis Bay, U.K., on Thursday. Their bilateral talks come as Johnson moves to delay the easing of England's pandemic lockdown. Photographer: Hollie Adams/Bloomberg
Vertex Pharmaceuticals ended a closely watched effort to develop a therapy for liver disease, a setback in the biotech firm's quest to broaden its offerings beyond cystic fibrosis drugs. Its shares plunged.
Vivendi shareholder Artisan Partners opposes the company's plan to sell chunks of its prized asset, Universal Music Group, including a proposed deal with a blank-check firm backed by billionaire Bill Ackman. The move comes two weeks before shareholders vote on a plan to spin off 60% of the world's biggest music company.
For many Americans, criminal records stand as stubborn barriers to employment and housing. Now several states, including New York, are advancing efforts to automatically seal and expunge those records, Bloomberg CityLab reports. 
What you'll need to know tomorrow 
Sponsored Content
The power of PayPal online, now in person.

PayPal gives your business a way to accept touch-free, in-person payments. Generate your QR code from the app, then display it on your device or print it out. No new equipment required. Download the app.

Customer must have PayPal account and app to pay.
When Parisians woke up May 19, they found a city reborn. The curfew had been pushed back to 9 p.m. The streets surrounding Opera Garnier were bustling, and in the Pigalle district the excitement had bistro owners serving their first pints before 10 a.m. Bloomberg Pursuits has the inside scoop on what spring and summer in the City of Light looks like this year.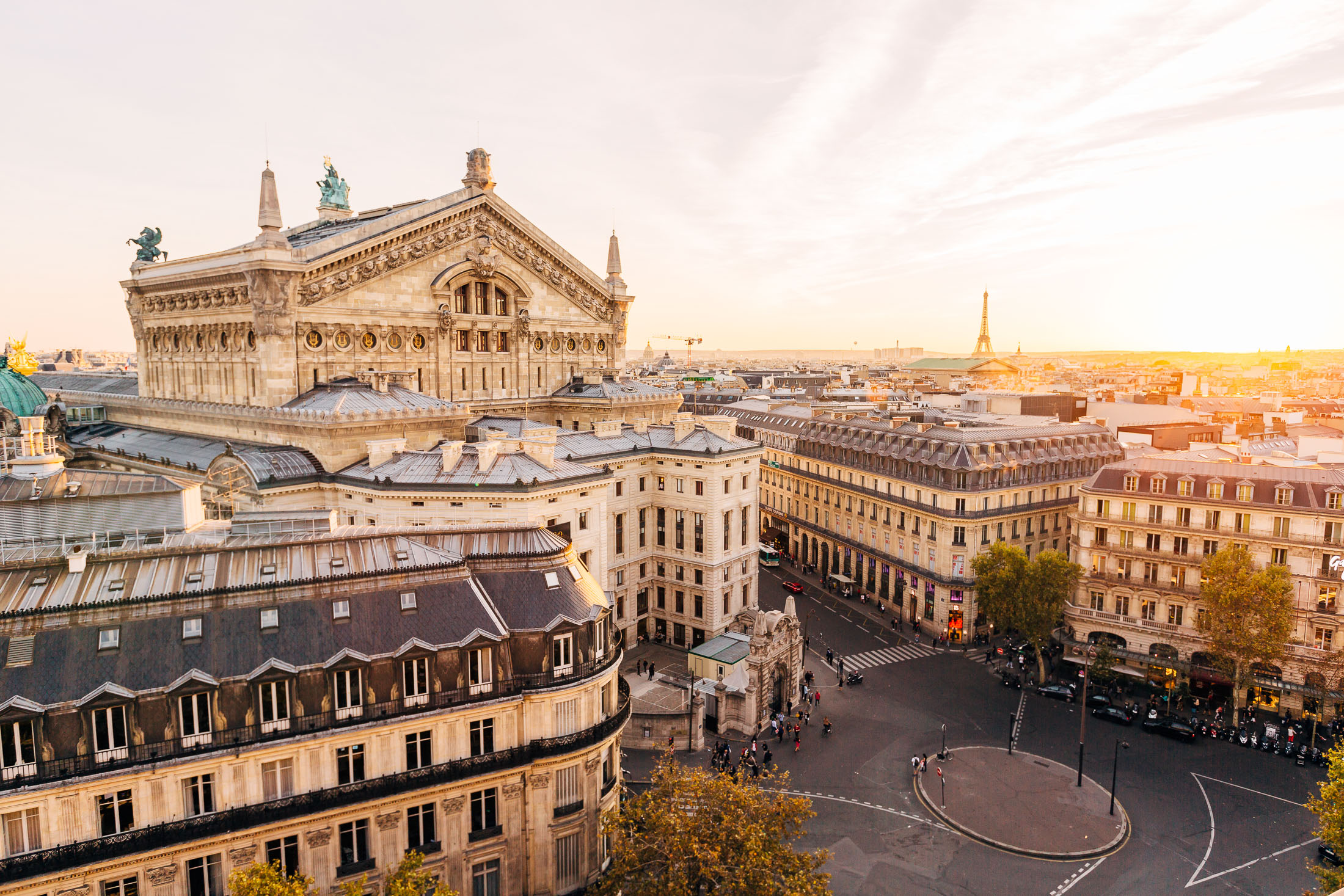 Like getting the Evening Briefing? Subscribe to Bloomberg.com for unlimited access to trusted, data-driven journalism and gain expert analysis from exclusive subscriber-only newsletters.
Corporate Mandate for Change—Bloomberg Equality Briefing: As the reckoning on race in America continues to reverberate, the reach and influence of business has made it a focal point for change. On June 17, we'll convene leaders across companies, finance and technology to discuss their blueprint for a more equitable workforce. Sponsored by Cisco. Register here.
Before it's here, it's on the Bloomberg Terminal. Find out more about how the Terminal delivers information and analysis that financial professionals can't find anywhere else. Learn more.
Download the Bloomberg app: It's available for iOS and Android.
Older messages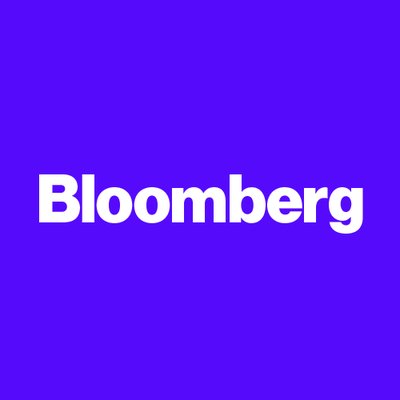 Shorts run for cover
Wednesday, June 9, 2021
Bloomberg New names were added to the meme-stock frenzy as retail traders latched on to fresh favorites Wednesday. Prison operator GEO Group soared 60% and Clean Energy Fuels jumped at least 24%,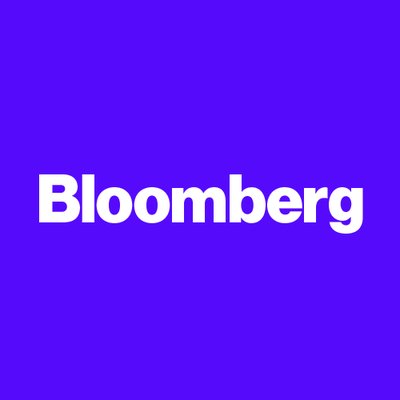 Fauci's new warning
Tuesday, June 8, 2021
Bloomberg US health officials warned that a more harmful Covid-19 variant known as Delta has surged in the UK (a country with high vaccination levels) in a grim warning to America as demand for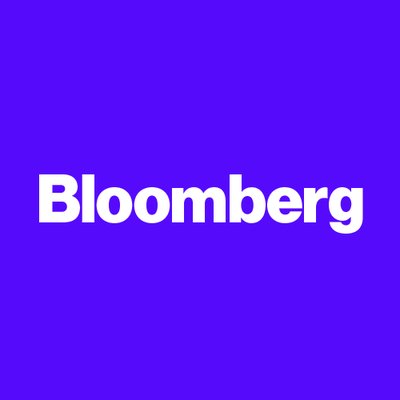 Sedition hunters
Monday, June 7, 2021
Bloomberg Biogen's controversial new Alzheimer's drug was approved by US regulators despite skepticism from some scientists about its mixed record in clinical trials. Biogen and other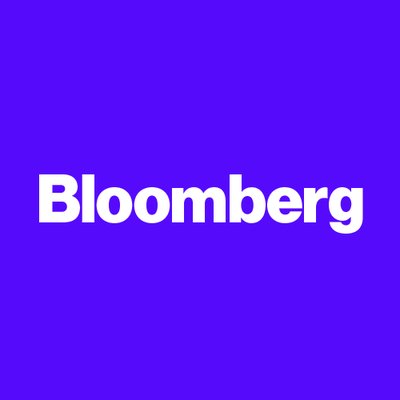 Meme stock madness
Saturday, June 5, 2021
Bloomberg Follow Us Get the newsletter The new king of meme stocks is AMC Entertainment. Recently on the brink of bankruptcy, the movie theater chain's stock is up more than 2000% this year after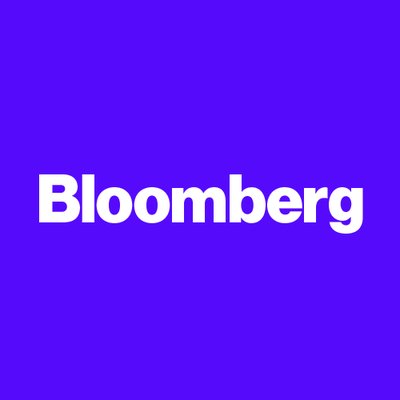 America's 'debt trap'
Friday, June 4, 2021
Bloomberg We know three things about the US economy, Peter Coy writes in Bloomberg Businessweek: The rich are getting richer, everyone else is in debt and interest rates have fallen. The connection