Issue #321
2021-07-15
Big tech is taking another bit of the banking pie by soon adding another service to their payment offering. After Apple Pay and Apple Card it's a logical next step to offer different payment options and enrich the experience. Soon you will be able to pay in 4 or more installments. No need for an additional step to take a loan and by that fewer steps for the customer and less business for classic banks and lending companies.
ECB starts launches new project on Digital Euro
via CNBC
The digital euro would allow consumers to pay electronically, without the need for banknotes and coins. However, it would "complement" the existing monetary system rather than replacing physical cash and erasing the business of commercial lenders. "Our work aims to ensure that in the digital age citizens and firms continue to have access to the safest form of money, central bank money," Christine Lagarde, the ECB's president, said.
Fintech Summit Latam
Latin America and the world are embracing the fight against COVID-19. Despite this challenge, Fintech demand in the Region has been accelerated. More than ever, financial institutions are facing the need to provide digital financial services. Every day increasingly, it is becoming clearer the importance of solid cross-country digital financial strategies.
What the Fintech? - Data after tomorrow

Bradley Riss, chief commercial officer at Checkout.com, joins us on this latest episode of the What the Fintech? podcast. This week for our news in numbers we talk about Visa's €1.8 billion acquisition of Tink, and the rising number of UK adults owning cryptocurrency. For our discussion segment we chat payments data, and how it can form the basis for wholesale change in both sides of the industry.
Insurtech in Europe: H1 2021 in review

What a first half of the year in the European insurtech scene: over €1.7B was invested across 52 deals. That's basically more than 2019 and 2020 (read more) combined!
Nordic mobile wallets Vipps, MobilePay and Pivo to merge

Nordic mobile wallets MobilePay, Pivo and Vipps are joining forces to create a single payments app with a combined user base of 11 million consumers across Finland, Denmark and Norway. Glenn Söderholm, head of personal & business customers in Danske Bank, says: "It is very expensive to compete with global competitors in this space and in order to continue to develop the most attractive solutions for our customers, MobilePay must be part of something bigger to gain scale and pool investments for further innovation."
American Express rolls out 'Digital Receipts' feature for Amazon purchases

The credit card giant initially rolled out the Digital Receipts feature in February, giving all card holders in the US more information about the things they bought from certain merchants, including store name, logo, order number, date of order, items purchased, details of cost and merchant description. Now, American Express will do the same for Amazon purchases, providing order numbers and delivery details. The company said the feature is part of a larger partnership with Verifi.
Apple, Goldman Plan 'Buy Now, Pay Later' Service to Rival Affirm

Apple Inc. is working on a new service that will let consumers pay for any Apple Pay purchase in installments over time, rivaling the "buy now, pay later" offerings popularized by services from Affirm Holdings Inc. and PayPal Holdings Inc. The upcoming service, known internally as Apple Pay Later, will use Goldman Sachs Group Inc.
Tiger Global Launches New 'Crossover' Fund

Tiger Global Management has launched a new hedge fund.The Tiger Cub founded by Chase Coleman earlier this month raised about $1.1 billion for Tiger Global Crossover and an equivalent offshore version.The new fund is designed to devote a much bigger portion of its assets to private investments than its long-short
CBI and Crif form Open Banking partnership

CBI, hub for technological innovation and digitalisation of the financial industry has partnered up with CRIF, global company specialised in credit bureau & business information, advanced digital solution for business development and open banking.
GitHub unveils AI coding assistant for Visual Studio Code

GitHub Copilot is an OpenAI-powered Visual Studio Code extension that can suggest lines of code or entire functions as you type. GitHub cautioned that Copilot does not always write "perfect" code, and that sometimes the suggested code will not work.
The gender gap in science and technology, in numbers

Women made up a third (33%) of researchers in 2018 and have achieved parity when it comes to numbers in life sciences in many countries, the report says. But women make up just 28% of graduates in engineering and 40% of those in computer sciences – skills vital for the jobs of the future, it added. Female workers also account for just 22% of people working in artificial intelligence (AI) worldwide, although there are regional differences, according to UNESCO.
Have some comments or suggestions? Send us an email at
news@fintechweekly.com
Found this newsletter useful? It would mean a lot to us if you forwarded this to your colleagues and friends and encourage them to subscribe at
www.fintechweekly.com
Follow us:
Copyright © 2021 FinTech Weekly c/o Railslove GmbH, All rights reserved.
You were subscribed to this list because: We are sending you this newsletter because you opted to receive weekly fintech insights from www.fintechweekly.com

Our mailing address is:




unsubscribe from this list

update subscription preferences





Older messages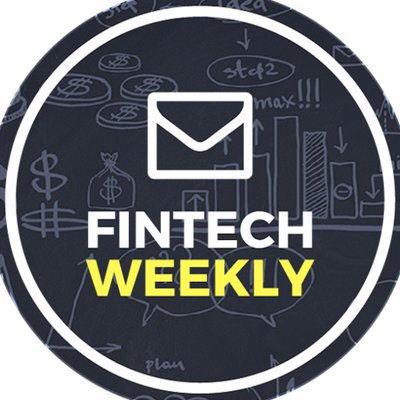 Fintech News Issue #320
Saturday, July 10, 2021
Direct Listings, wise IPO, branch model outdated, millionaire coin, BlockFI's Visa card, four day week, biometric ban See Online Issue #320 2021-07-08 More and more companies are choosing direct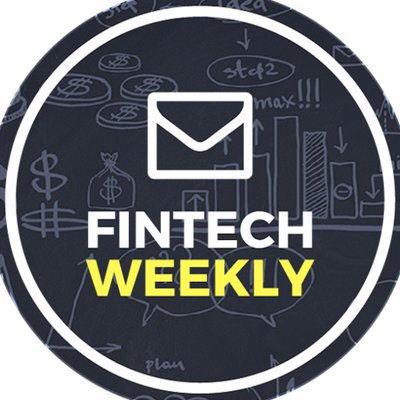 Fintech News Issue #319
Friday, July 2, 2021
Health Management in China, German Funds now invest in Bitcoin, Banker quitting jobs See Online Issue #319 2021-07-02 Can you find the next corona with new technologies? The smart healthcare team of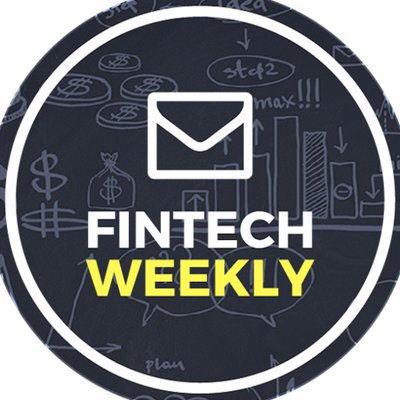 Fintech News Issue #318
Friday, June 25, 2021
Stripe: Thinking Like a Civilization, Europe FinTech scaling, ETH Futures, takeover of Tink and Nutmeg See Online Issue #318 2021-06-24 Last week, the French President Emmanual Macron said he hoped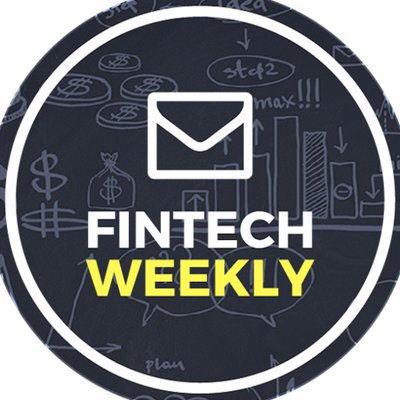 Fintech News Issue #317
Wednesday, June 16, 2021
NFT bubble stats, BankFI expending to Australia, Bitcoin El Salvador, Coinbase, Visa FinTech Fast Track Member See Online Issue #317 2021-06-16 Mixed sentiment this week in the alternative finance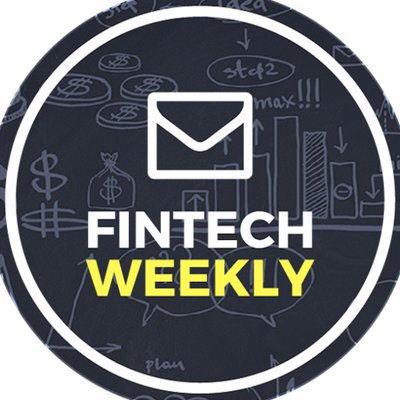 Fintech News Issue #316
Tuesday, June 8, 2021
NFT market bubble, Africa World Leader in Digital Currencies, World Payments Report, 10 million Series A Fly Now Pay Later See Online Fintech News Issue #316 2021-06-08 While in the 90th credit card